The 20 Cars We\u2019re Most Excited About in 2021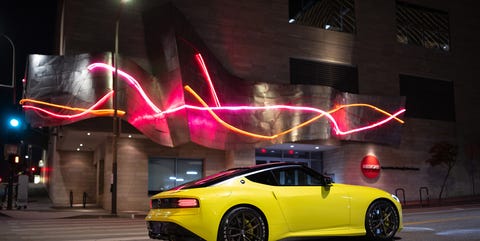 Just like 2020, this year should be a year of profound change. But there's a lot to look forward to in the automotive world. From electric trucks to pure front-engine rear-drive sports cars, there are a ton of new cars we can't wait to get our hands on. Here are the 20 we're most excited about.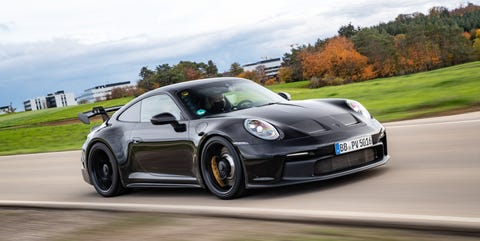 The 992-generation Porsche 911 is already great. Warmed over by Porsche Motorsport, we expect it to be brilliant. The new GT3 will sport the 510-hp 4.0-liter naturally aspirated flat-six from the Speedster and either a six-speed manual or a seven-speed dual-clutch. And in a roadgoing 911 first, the new GT3 will have a double-wishbone front suspension. The 991.2 GT3 was one of the all-time greats, a benchmark for all sports cars. Expectations are very high for the 992 GT3.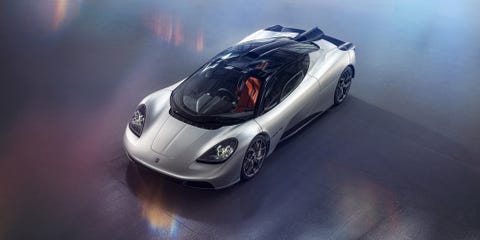 Gordon Murray Automotive says deliveries of the T.50 are set to begin in early 2022, so we're hoping desperately to drive one beforehand. This is the successor to the McLaren F1, with a 654-hp 12,100-rpm V-12, a manual gearbox, and a curb weight of just over 2000 pounds. It's the car we all dream of.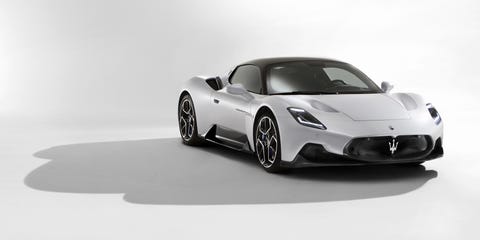 Finally, Maserati returns to the sports car game with the MC20. It's got a carbon-fiber tub, a 621-hp twin-turbo V-6, an eight-speed dual-clutch, and double wishbones at all four corners. Plus, a Spyder and a full-electric version are coming too. It's good to see the Maserati trident on a proper supercar again.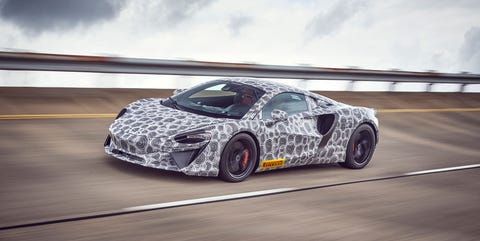 The 570S is a hard act to follow, but we have high hopes for its successor, the Artura. It'll be McLaren's first mainstream hybrid, with power from a new twin-turbo V-6, and an all-new chassis to underpin it. It's a big deal, to say the least, and we hope McLaren can retain the purity of the 570S as it embraces electrification.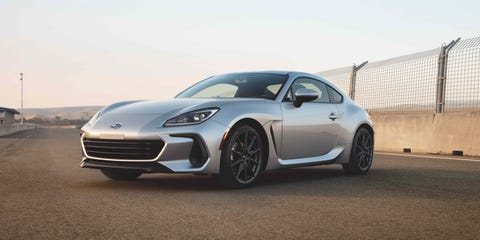 Subaru gave the BRZ a stiffer chassis, and a bit more power and torque courtesy of a 2.4-liter flat-four under the hood. But it should remain the simple, lightweight, balanced sports car we've grown to love. In a world lacking such cars, we're glad Subaru is keeping the faith with the BRZ.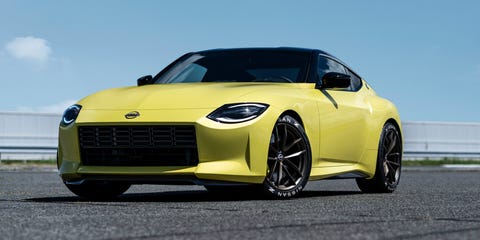 We've been waiting so long for a new Nissan Z, it's hard to believe it's almost here. The 2022 Z will be aimed right at the Toyota Supra, with a 400-hp twin-turbo V-6, and praise be, a six-speed manual transmission. Let's hope the production car looks as good as the 240Z-inspired "Proto" revealed back in September.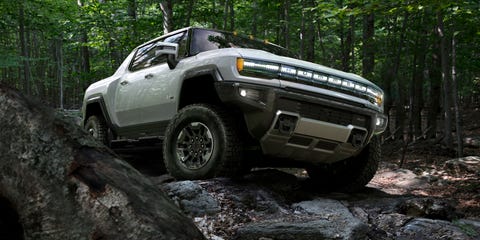 The car that came to symbolize gas-guzzling American SUV excess is reborn as an electric pickup truck. We live in strange times. But we still want to drive the Hummer EV. It should offer the impressive off-road capability and a 0-60 mph time of 3.0 seconds. Those two things should be mutually exclusive, but as I said, we live in strange times.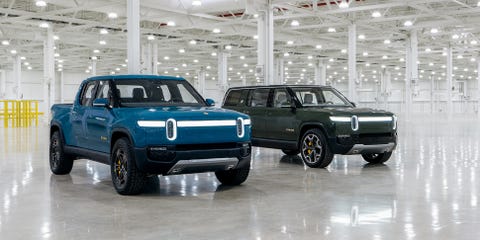 Rivian burst onto the scene back in 2018 with two very handsome electric trucks, and soon, they should be in production. The R1T and R1S offer impressive specs at a not-eyewatering price point, and we can't wait to see what they're all about.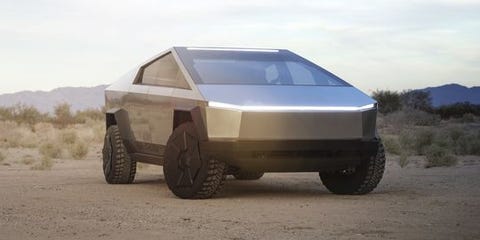 We're very intrigued by the Tesla Cybertruck for the same reasons we're interested in the Hummer and the Rivian twins—off-road capability and silly performance. If Tesla gets it into production in 2021 with the specs promised, it should be unlike anything else on sale.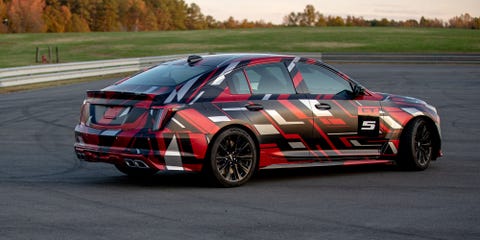 The Cadillac CT4-V and CT5-V are very good, but they're not the successors to the old V-Series cars we've been waiting for. Those would be the Blackwings. Both will come standard with a manual transmission, and the CT5-V will get a big V-8, likely making it the only V-8 manual sedan on the market. The old ATS-V and CTS-V showed that Cadillac could compete with the BMW M division. Expectations are high for their successors.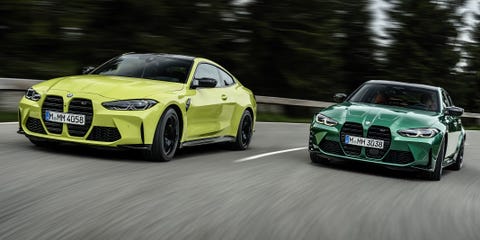 Yes, their looks are questionable, but the new M3 and M4 are big deal regardless. Both come standard with a six-speed manual and a 473-hp twin-turbo straight-six, while a Competition pack brings an additional 30 hp. All-wheel drive will also be an option for the first time in M3/M4 history, and you'll be able to order them with some wild carbon-fiber seats.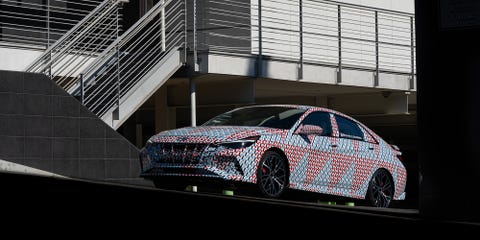 The Hyundai Veloster N is so good, it was named Performance Car of the Year for 2020. So it stands to reason that we'll like the upcoming Elantra N. Hyundai is putting the Veloster N's running gear into the Elantra, which should make for a hell of a sports sedan. I hope the Civic Si and Jetta GLI are ready for a fight.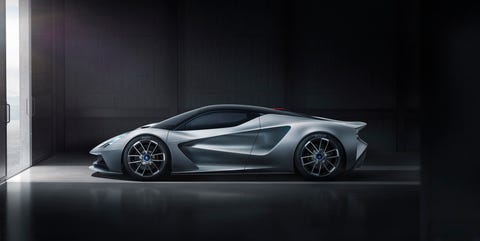 One of our favorite sports-car makers is going electric. The Evija is a departure from the lightweight, internal-combustion sports cars Lotus is famous for, with 2000 (!) hp and a curb weight of 3700 pounds. It could be a gamechanger for the Norfolk company. We just hope it still feels like a Lotus.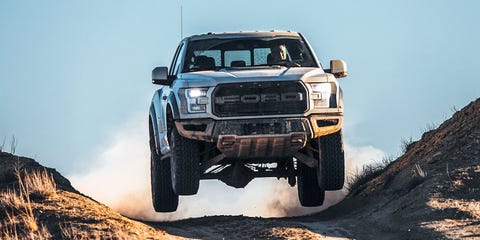 With the new F-150 here, a new Raptor is sure to follow soon. Reports suggest the off-roader will be available with either a 3.5-liter V-6 hybrid powertrain or a 5.2-liter supercharged V-8, and of course, you'll get all the suspension mods that made the Raptor a legend. But for the first time in its existence, the Raptor will have very stiff competition in the form of the goofy, brilliant Ram TRX. We hope to jump both in due course.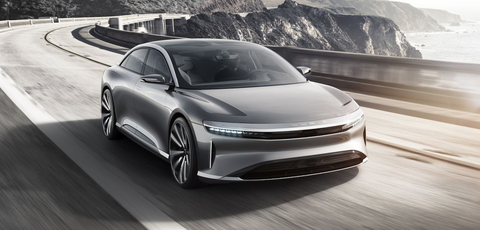 Like all EV startups, Lucid Motors makes big claims about its upcoming Air sedan, but it does have some serious people to back those up. Notably, company boss Peter Rawlinson, who was responsible for making the Tesla Model S a reality. The Air seems like a true sports sedan, with range numbers that should beat any EV out there.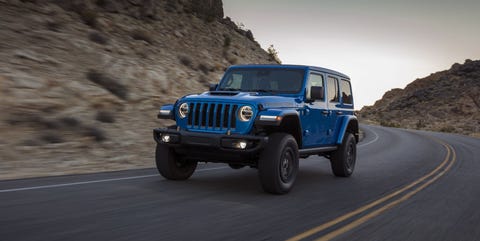 It took a while, but Jeep finally put a V-8 in the Wrangler. Specifically, the 470-hp 6.4-liter Hemi used in the Dodge Charger and Challenger. Does the Wrangler need this much power? No. Are we glad it does. Hell yes.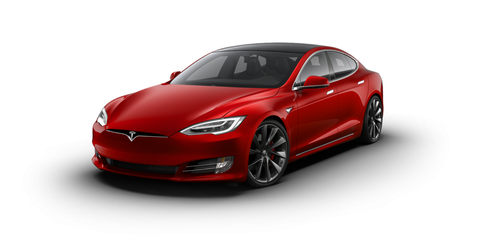 Back in September, Tesla surprised us by launching the Model S Plaid, which promised 1100 horsepower and a sub-2-second 0-60 mph time. It's got three electric motors and a base price of $140,000…which seems like a lot, until you remember that a Porsche Taycan Turbo S costs $185,000.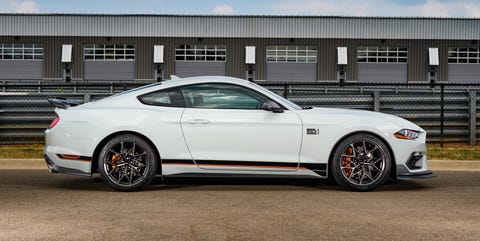 The Ford Mustang GT Performance Pack 2 was good, but it lacked the cooling peripherals to make it a great track car. The new Mach 1 should rectify that, all while bringing back a beloved model line. No, it won't replace the Shelby GT350 in our hearts, but with a base price just under $53,000, the new Mach 1 is a very compelling proposition.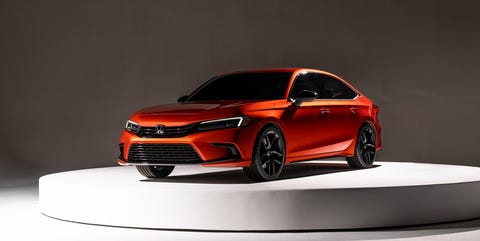 While we're not sure when the next Si and Type R will arrive, we're still excited to drive the new base Civic. The last Civic was a return to glory for Honda. A keen driver's car hidden under a mainstream compact body. The new one looks to keep the fun, but in a much better looking package.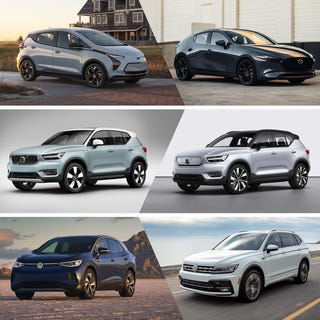 From: Road & Track
Source: Read Full Article