Taking out my 1995 Maruti Zen for its first highway drive in 2 decades
In the end, it all depends on your confidence as a driver and how well you know your car and its capabilities.
BHPian BeemerBug_06 recently shared this with other enthusiasts.
About a month ago, a group of car enthusiasts called the Shaman Youngtimers group planned a drive from Mumbai to Lonavala and back. The group is primarily for cars which are made between the 1980s and early 2000s. Hence, 1513 too is a part.
I have driven to Lonavala a few times over to know and understand the road well enough. However, it was in our Toyota Corolla. For this particular drive, I decided to take 1513 out. Some negative thoughts and apprehensions from people almost lead to me not taking it – "Oh it's an old car", "It won't climb the ghat", "It's unsafe" , "It's too small", "It has rust", "You will have to drive without the AC" , "The carb tune is not perfect", "It doesn't have Bluetooth".
Sure the car is not the safest one out there by today's standards, but one must also remember that driving style and discipline play an important role here too.
However, once I decided to take the matter into my own hands, I thought to myself that back in the day when the roads were poorly built and a modern highway did not exist, people used cars like the Zen and 800 all across the country and returned without any problems. Furthermore, I know a few enthusiasts that properly use their old cars such as Fiats and old Mercedes-es for long distances even today!
In the end, it all depends on your confidence as a driver and how well you know your vehicle and its capabilities. With that, I took 1513 to the highway for the first time in nearly 2 decades.
I had the oil changed and a tune-up done a week before the drive and the car was running very smoothly. However, before going I decided to show it once to Ravi- my mechanic who mocked my apprehension and told me to take the car bindass!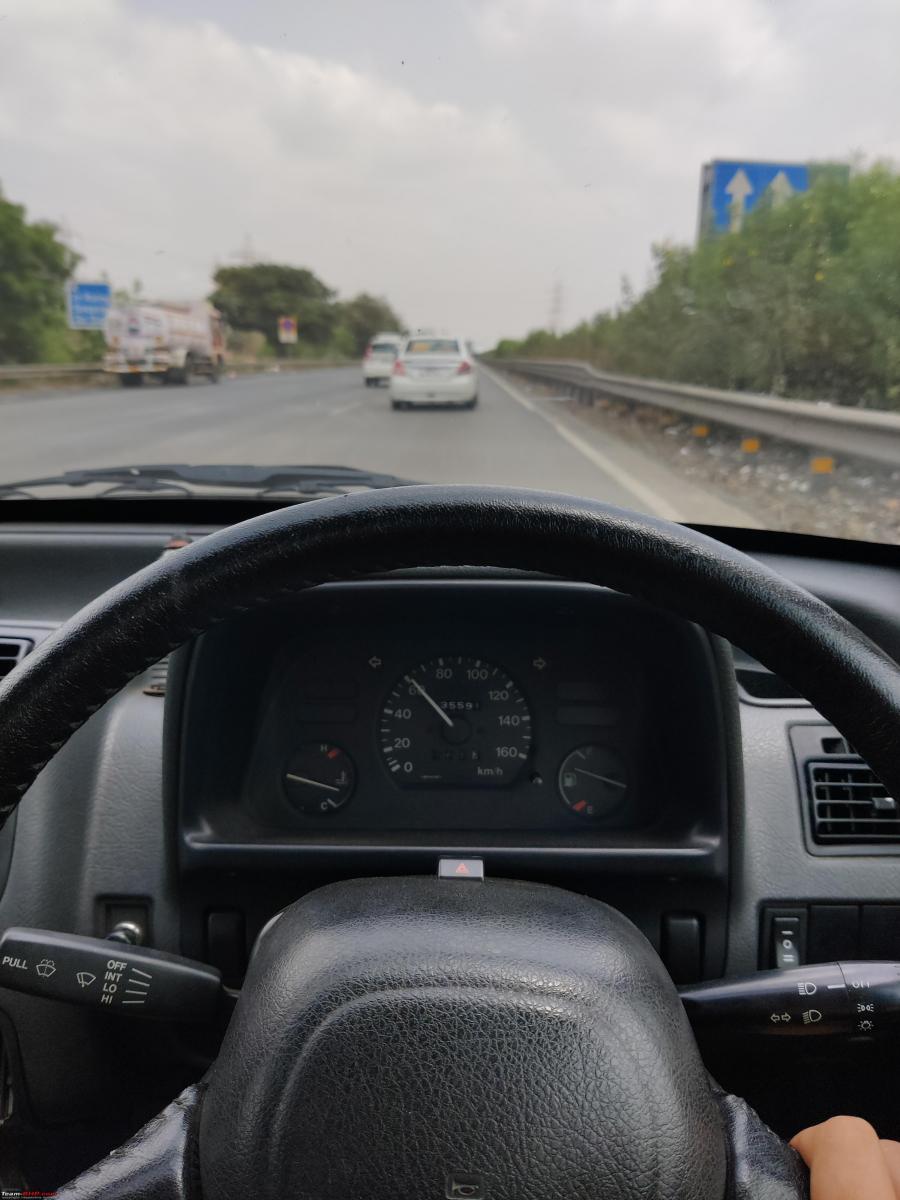 The overall experience was brilliant. Of course, a drive to Lonavala is no big deal, but for me, it felt refreshing and therapeutic. I got to discover a whole new dimension of the car. It comfortably cruised along the highway and kept up with the big boy V6s and V8s that were a part of the drive too. When it came to climbing up the ghat, I needed to switch off the AC just once while climbing. I returned home safely without facing a single issue. That only made me want to enjoy this car all the more. It shall see the highway again very soon, next time perhaps I shall drive it down to Goa and tick that major event off the bucket list.
Check out BHPian comments for more insights and information.
Source: Read Full Article