Taking my lowered 202 BHP S-Cross on a road trip: 3000 km in 7 days
My S-Cross did not let me down even once, even when I pushed its engine to the limit.
BHPian Dr.Naren recently shared this with other enthusiasts.
Bangalore to Mumbai to Aurangabad to Mumbai to Bangalore Drive (May 7-14, 2022)
Odo at beginning of the journey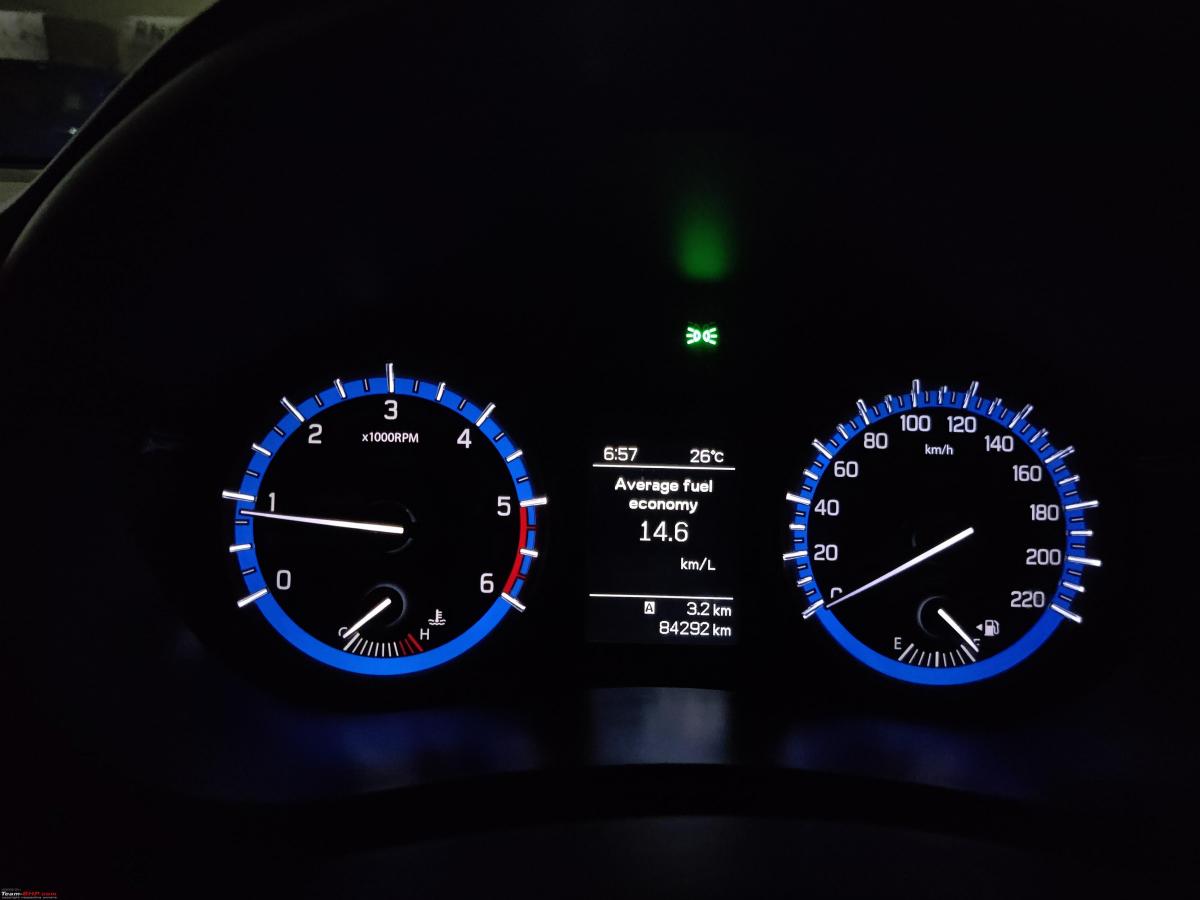 We left at 7 am from Bangalore. Traffic was thin and one could get out of the city quickly. The road was brilliant after Tumkur, with not much traffic too. I drove non-stop for 430+ km and hit Hubli in less than 4 hours.
After 2.5 hours of driving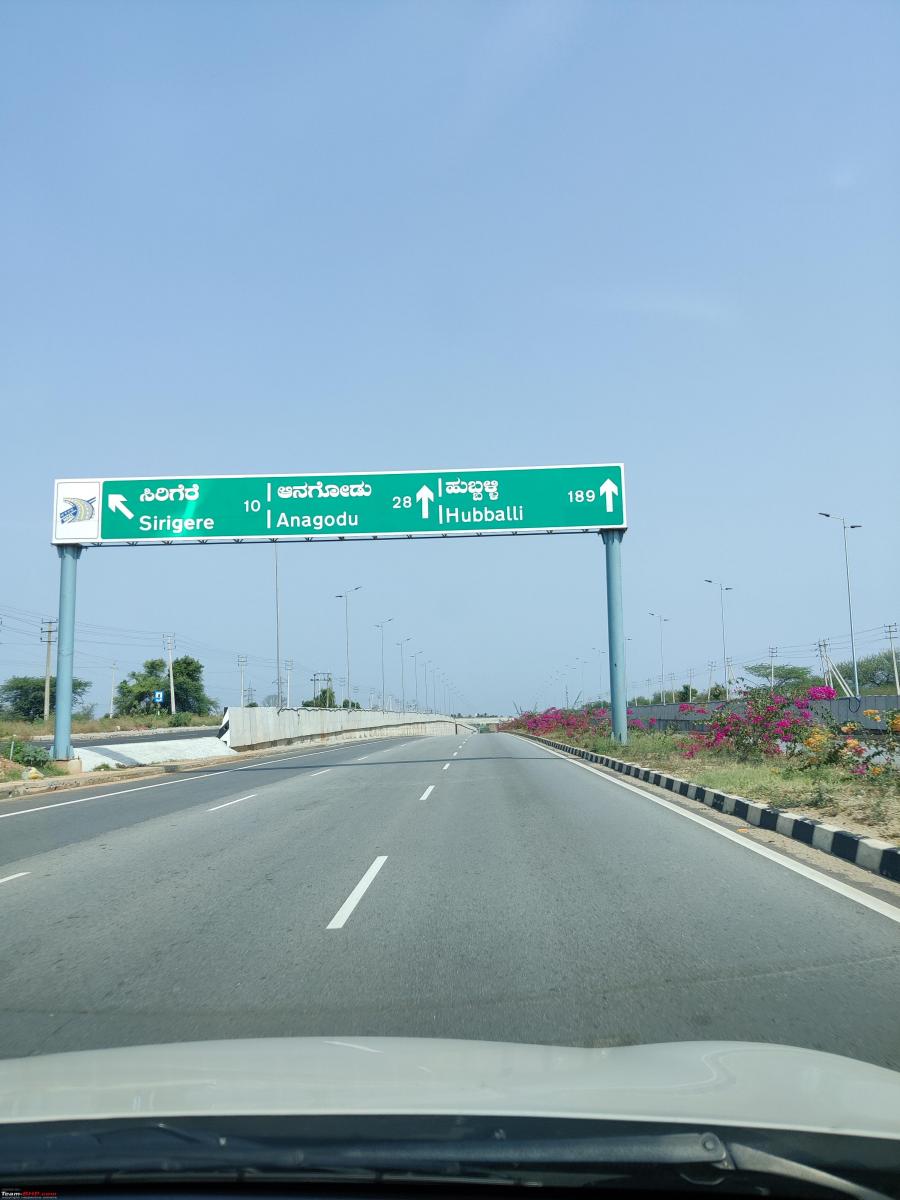 Reached Hubli toll booth in next 1.5 hours
Filled up the tank with Xtragreen, somewhere after Belgaum (first, stop during the drive)
We entered Kolhapur city for lunch, didn't want to miss the delicious Kolhapuri Thali
Spent around 2 hours for lunch, relaxed a bit and continued our journey. The traffic started increasing after Kolhapur. We got major traffic before Pune and that killed our average speed.
It felt relaxing after we exited Pune and entered the expressway.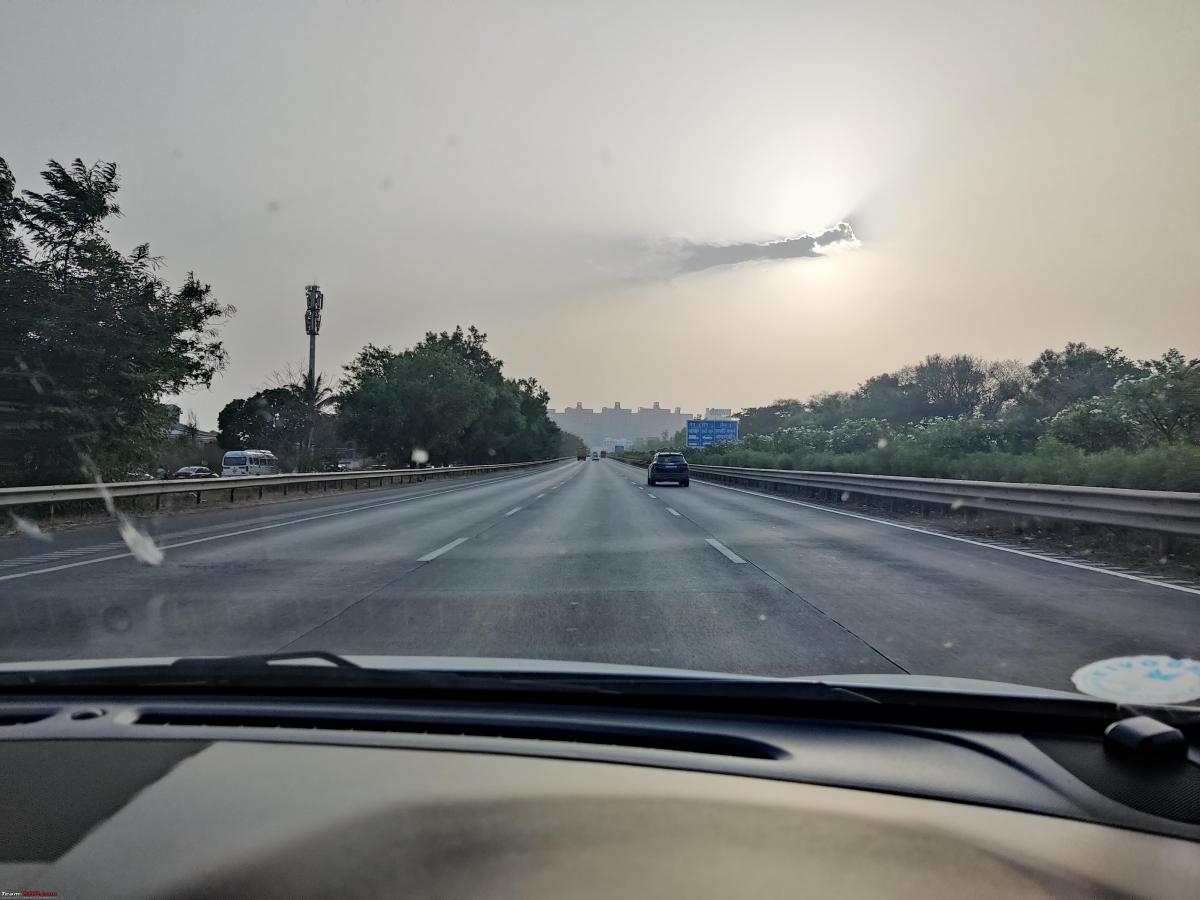 Spotted this beautiful Urus
I honestly do not like the Pune-Mumbai expressway. Tumkur to Hubli strech was way better.
Drove 1000 km in 12 hours, including 2 hours lunch break at Kolhapur. The average speed was a little above 100 km/h.
It was a fantastic drive. 200+ HP S-Cross 1.6 is a highway missile haha.
I just relaxed at a friend's place in Mumbai. Spent the weekend in Mumbai and went out shopping as I had to drive to Aurangabad for a wedding.
My car is lowered and GC is less than 130 mm. I couldn't afford to be adventurous and take any road to reach Aurangabad. I got in touch with highway expert Parag Bhai and he suggested going via Nashik to Aurangabad. We left Mumbai after breakfast on a Monday. I had to reach Aurangabad by evening for the wedding. The trip was uneventful, but I ran out of luck. There was a loud sound from the rear tyre, pulled over the car to the roadside immediately.
Found out the culprit and changed the tyre
It looked huge and I was sceptical that the normal puncture plug wouldn't work. Got in touch with Nikhil and he suggested visiting Bharat tyres at Nashik. I did not exceed 100 km/h till I reached the tyre shop.
The owner of Bharat tyres was very friendly. It was also nice to meet a Malayali in Nashik.
Oh wait, look at this culprit. Never seen such a huge thing puncturing the tyre before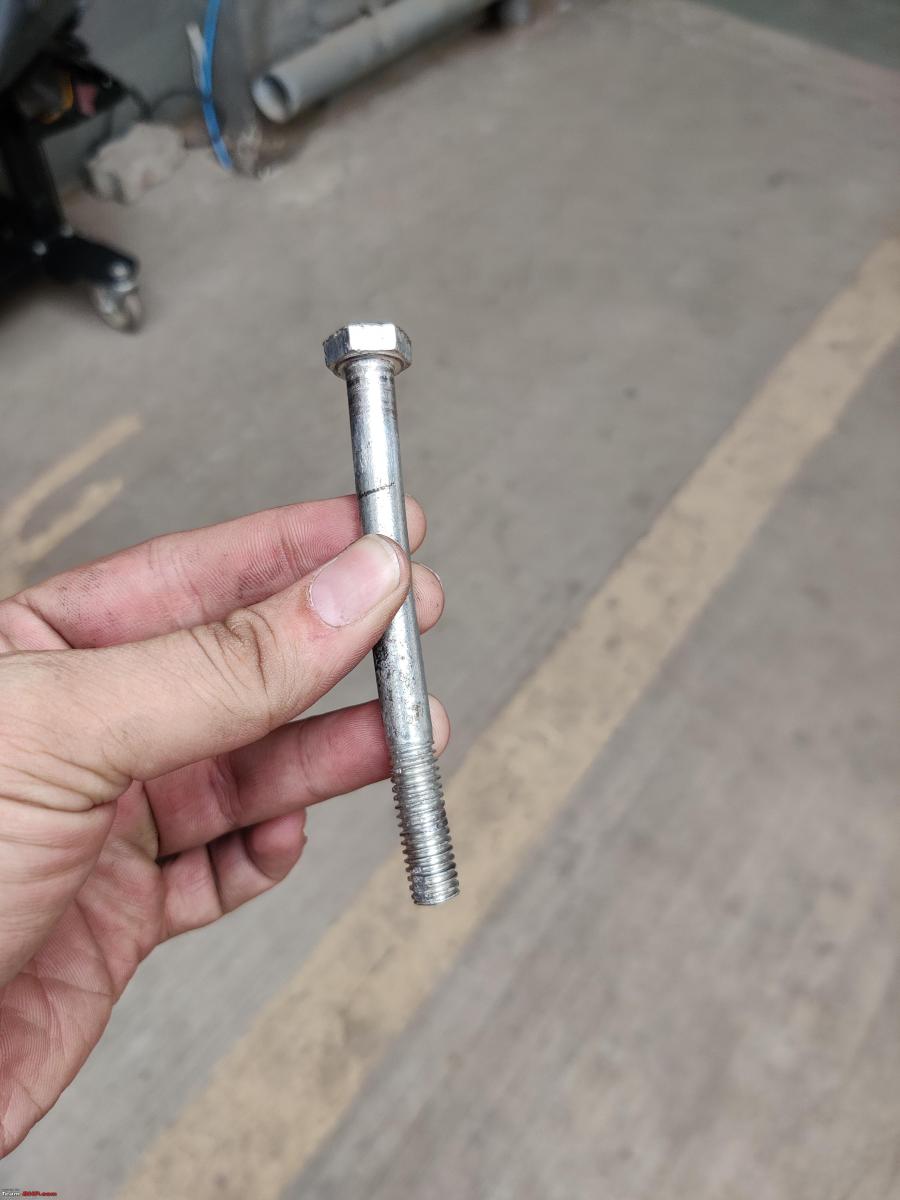 They fixed the puncture using a patch, even the mushroom plug wouldn't work here. That thing was so long that it had hit the alloy wheel too. Luckily the Lenso survived with scratches. Thanks to this incident, the trip got delayed. It was a good decision to leave Mumbai early, anyways made it to Aurangabad by late evening.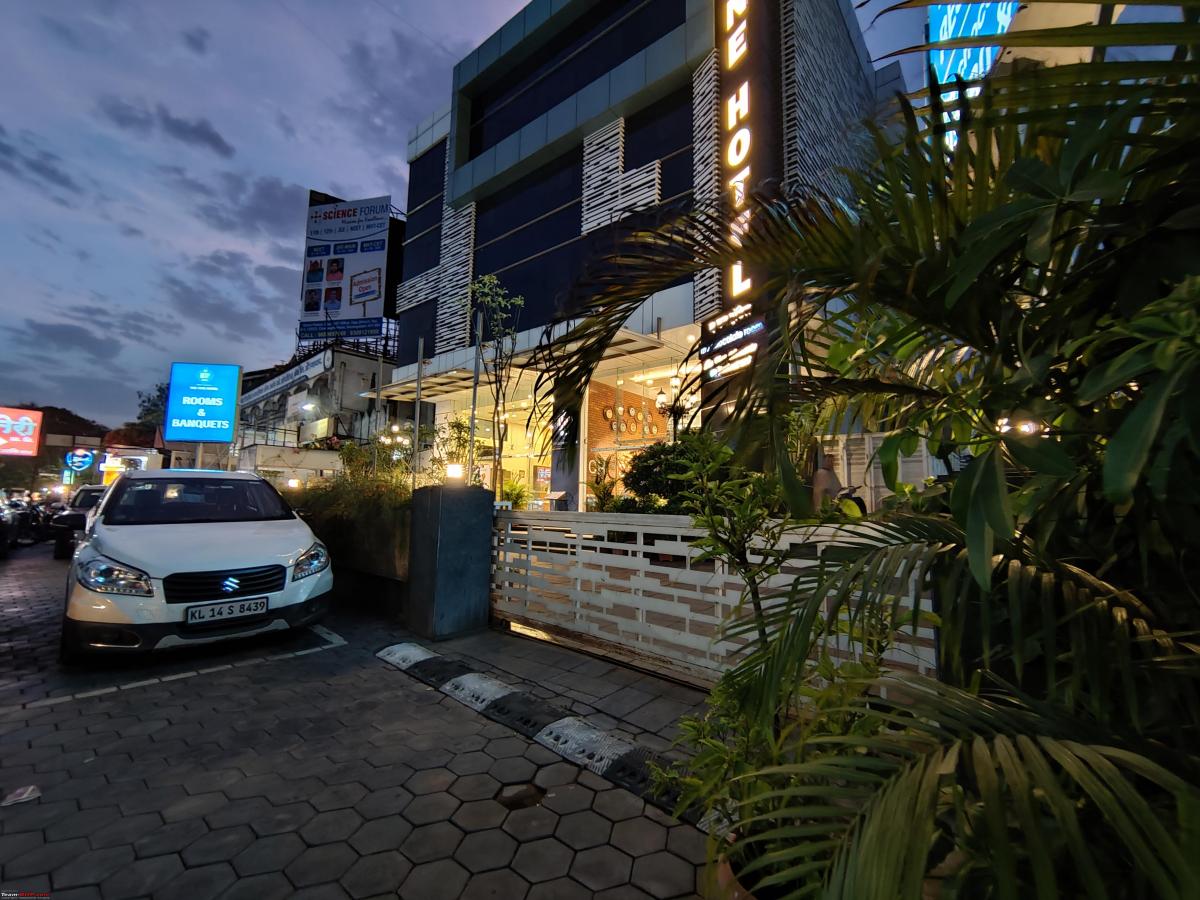 We drove back to Mumbai the next day and took the same road. I spent a few days in Mumbai. I also got the light upgrade done.
S-Cross 1.6 meet at BKC, Mumbai
We left for Bangalore after this meeting. It was past 12 am. Thanks to the light upgrade, the night drive was effortless. We got a major roadblock on the expressway though.
Clicked a few pics after entering Karnataka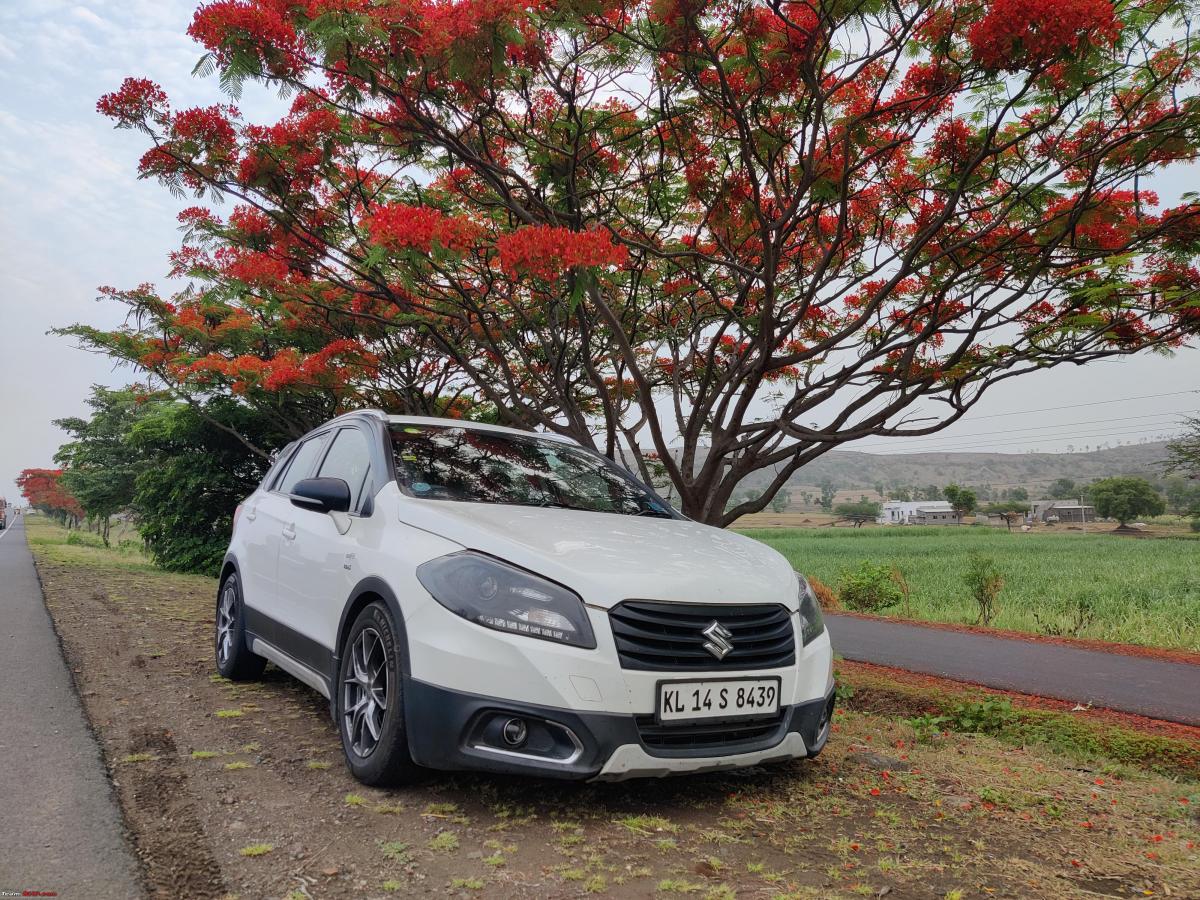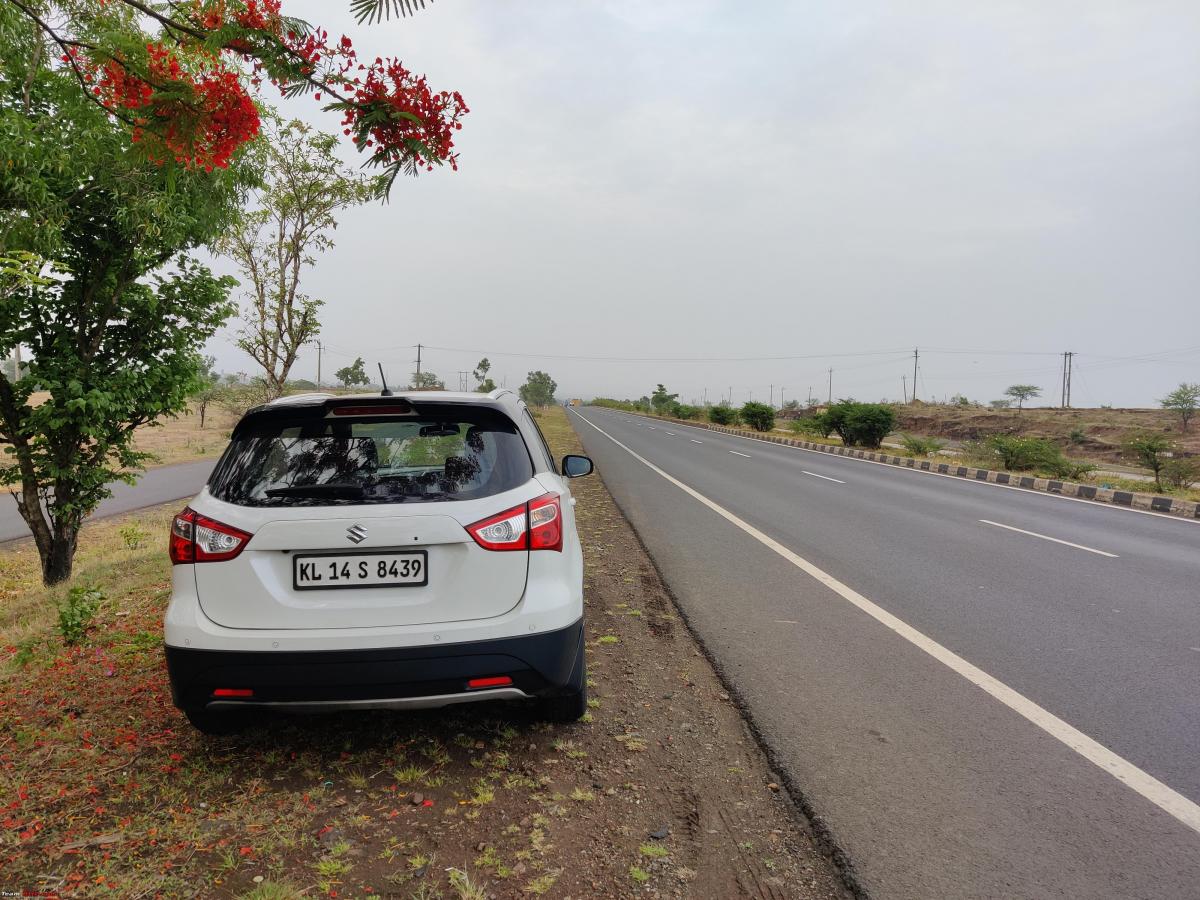 The drive was uneventful. There was some traffic after Tumkur and the usual Bangalore city scenes. Finally reached Bangalore for lunch.
ODO at the end of trip covered almost 3000 km
I am also proud to say that the lowered S-Cross did not face any challenges in this 3000 km trip. I had pushed the engine to its limits and it never let me down.
Check out BHPian comments for more insights and information.
Source: Read Full Article