South India road trip with my Hyundai Alcazar: A 6,000 km experience
Before purchasing my current SUV, I also had shortlisted the Hector Plus, Tata Safari, Jeep Compass & the Mahindra XUV700.
BHPian sauravkumar recently shared this with other enthusiasts.
After driving over 6K KM across several South Indian states, I feel comfortable sharing my experience with Hyundai Alcazar Signature Petrol Automatic (DT).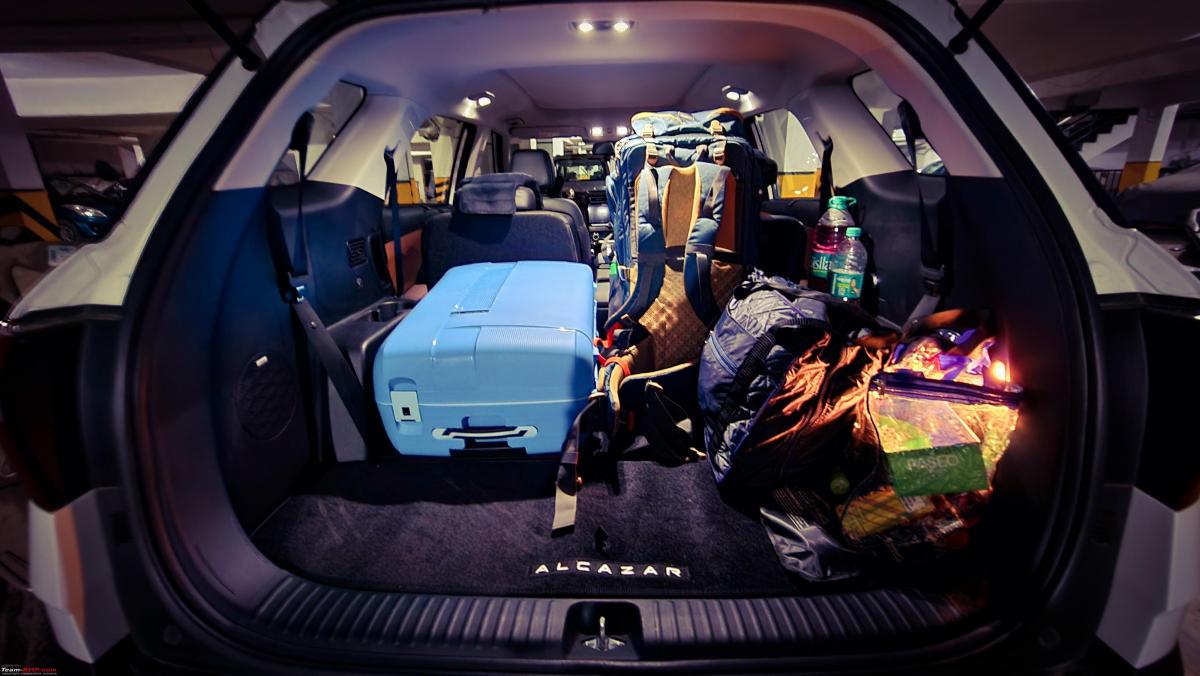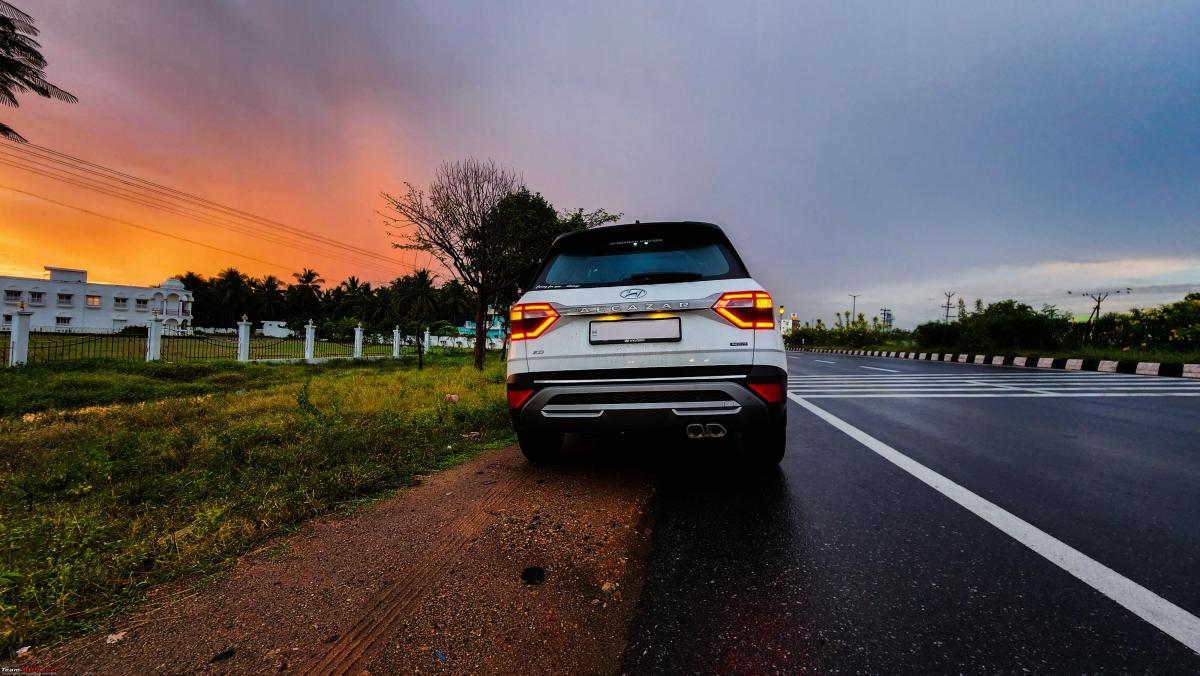 On October 15th, I started my road trip across South India with my three-month-old Alcazar. My first break was in Adiyogi, Booluvampatti, Tamil Nadu. At a distance of around 400 km from Home (BLR).
After taking some shots at Adiyogi, I started for Munnar. A distance of approx. 200 km through narrow hilly terrains.
So far I have encountered steep hill climbs and very narrow roads with both-way traffic. This made me realize if I didn't have a car with 360 view camera and perfect dimensions I would have taken much longer on the route. Alcazar's dimensions are not only perfect for narrow hilly roads but also great for heavy traffic city lanes with stop-and-go traffic.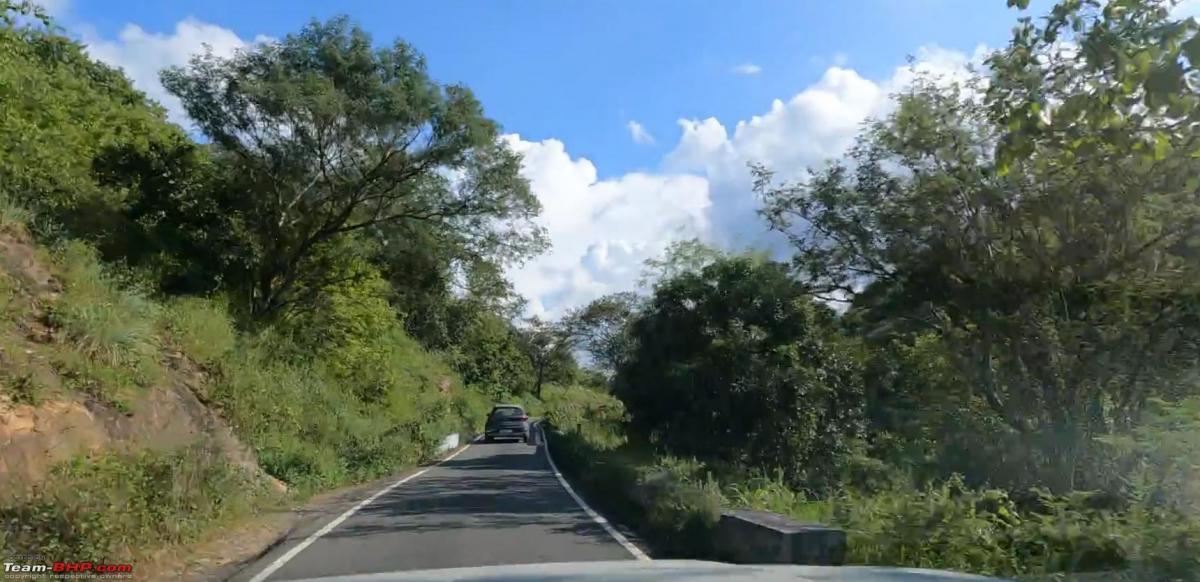 Before selecting Alcazar – I drove Hector Plus, Safari, Jeep Compass, and XUV700.
What made me select Alcazar?
Perfect finish of every feature, just the right dimensions for all common conditions in India, lack of panel gaps, near-perfect interiors, and a tried and tested petrol engine. One of the key factors for selecting a Hyundai product has also been its reliable and vast service network.
After a couple of days exploring Munnar, I started driving toward Varkala. A distance of approx 250KM. Again encountered some of the narrowest roads with traffic. However, driving was a pleasure on flawless Kerala roads with perfect road markings. Also, one could notice that most drivers in Kerela followed traffic rules and exhibit great driving sense.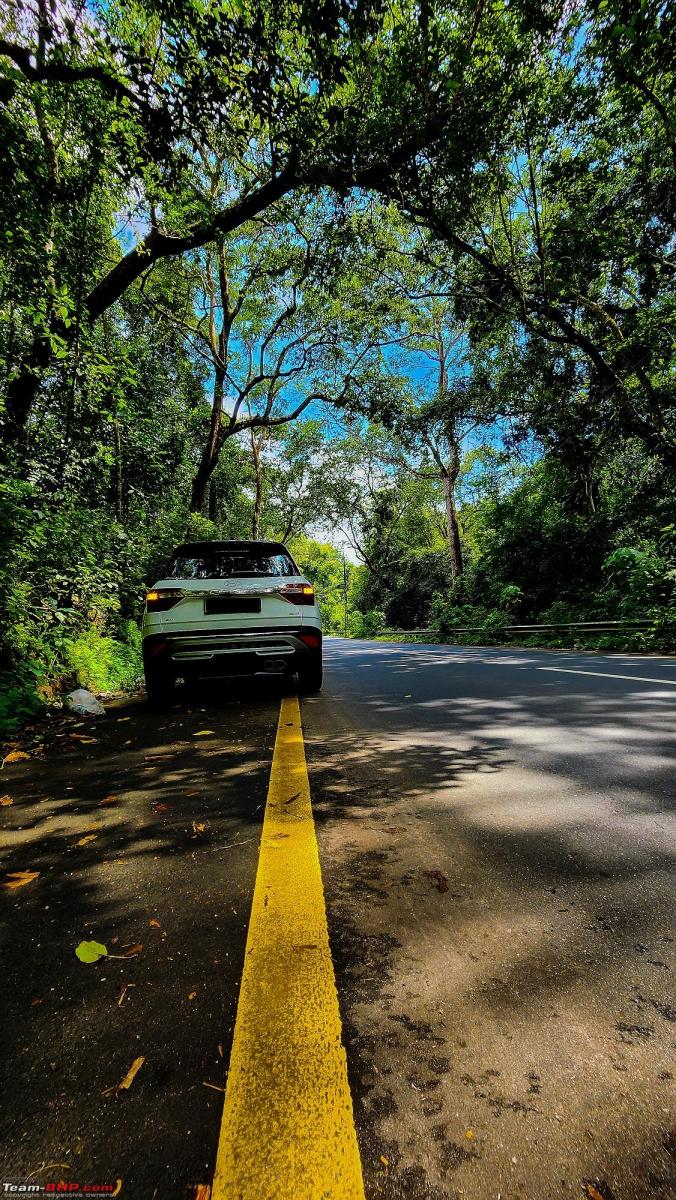 In Varkala, after a pleasant stay and a visit to the Jatayu Earth Center, I started driving toward Kanyakumari. A distance of approx. 150KM. I drove throw non-NH routes, as post-Trivendrum, the NH-66 was mostly under construction. The state roads were in good condition.
After a couple of days exploring Kanyakumari, I started driving toward Rameswaram. A distance of approx. 210 KM. The drive was scenic and it was mostly NH, so proper 4 lanes highway.
So far on the trip, I encountered a mix of heavy rains and extreme sun. I found Alcazar to be very comfortable to drive in all conditions. During heavy rains the wipers did the job well, in the burning sun the AC and ventilated seats made the journey a pleasant experience.
In Rameshwaram, the view at Dhanushkodi was simply breathtaking.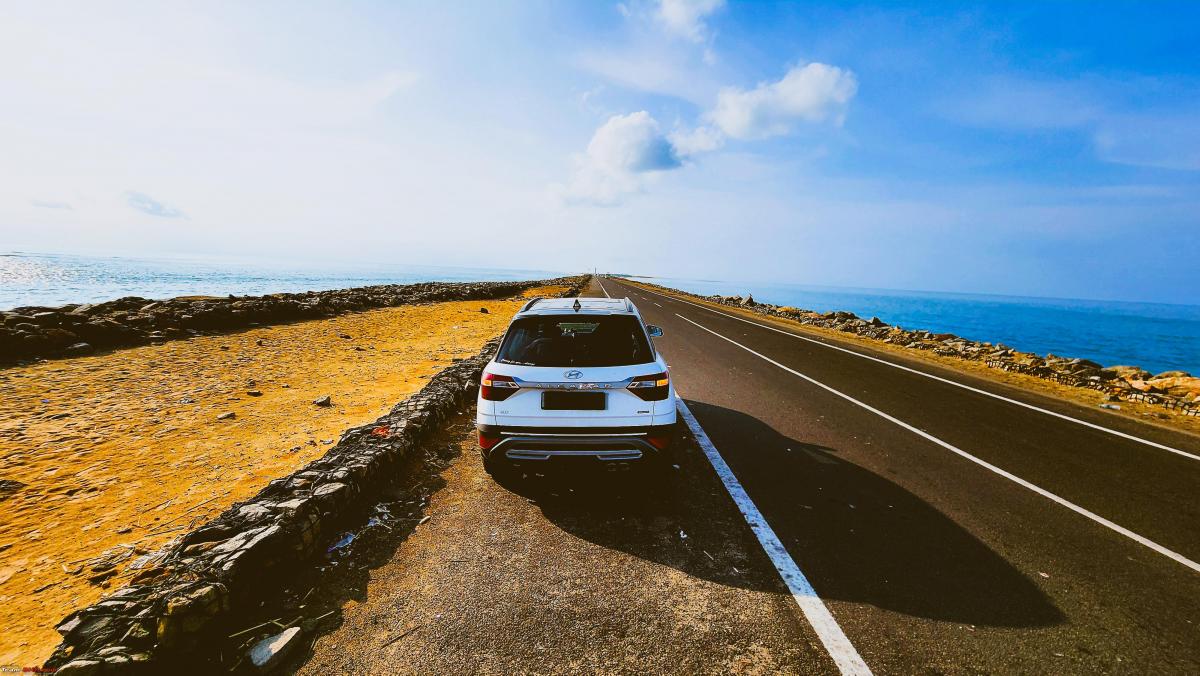 After a pleasant stay at Rameswaram, I started toward Pondicherry. A distance of approx 450 KM. Mostly 4 lanes highways made it easier to cover the distance. Driving in Pondicherry is not so fun during heavy traffic hours, as bikers are all over the place. However, Alcazar's front sensors made it easier to negotiate poorly managed traffic.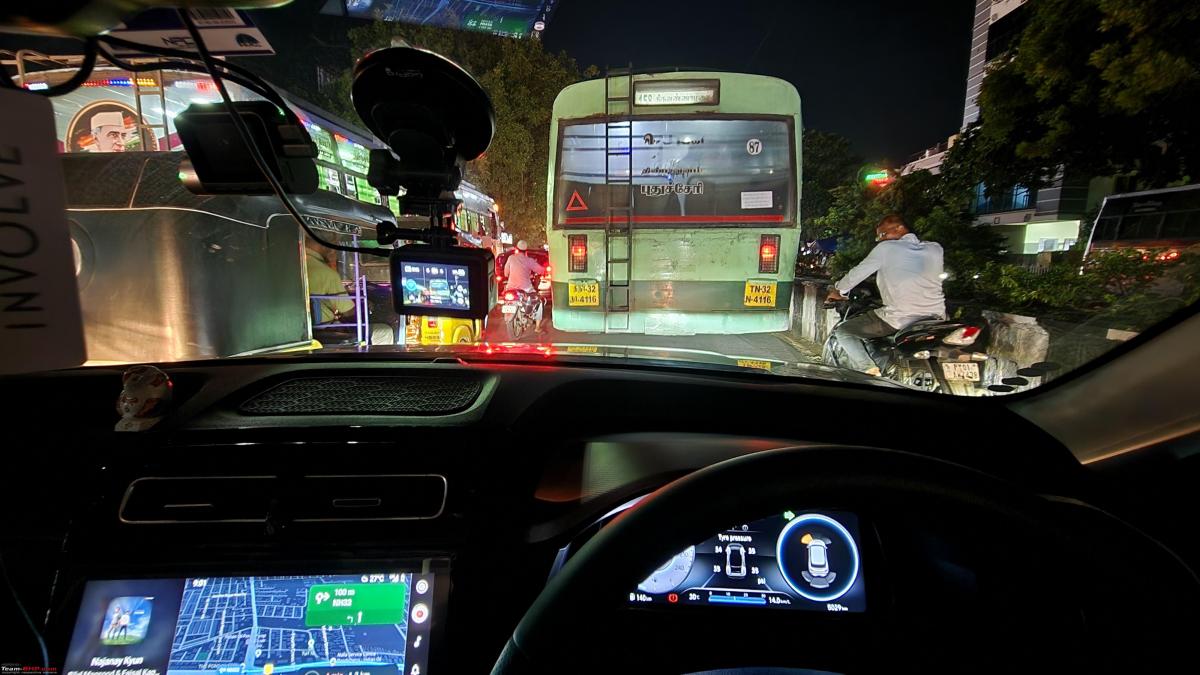 After a couple of days exploring Pondicherry, I started driving toward Kodaikanal. A distance of approx 410 km. The route is a mix of 4/2 lane highways and narrow single lane 2-way traffic hilly roads. Here, the auto-hold feature helped a lot as the traffic near Kodaikanal is not managed and one could find bikes and cars parked all over the place, even in the middle of the highway.
Driving in Kodaikanal was not as painful, as most roads are dedicated to one-way traffic only. However, the lanes are very narrow and one often had to reverse due to poorly managed traffic. Here 360 view camera came to the rescue, as one would often find the car near the edges of the road.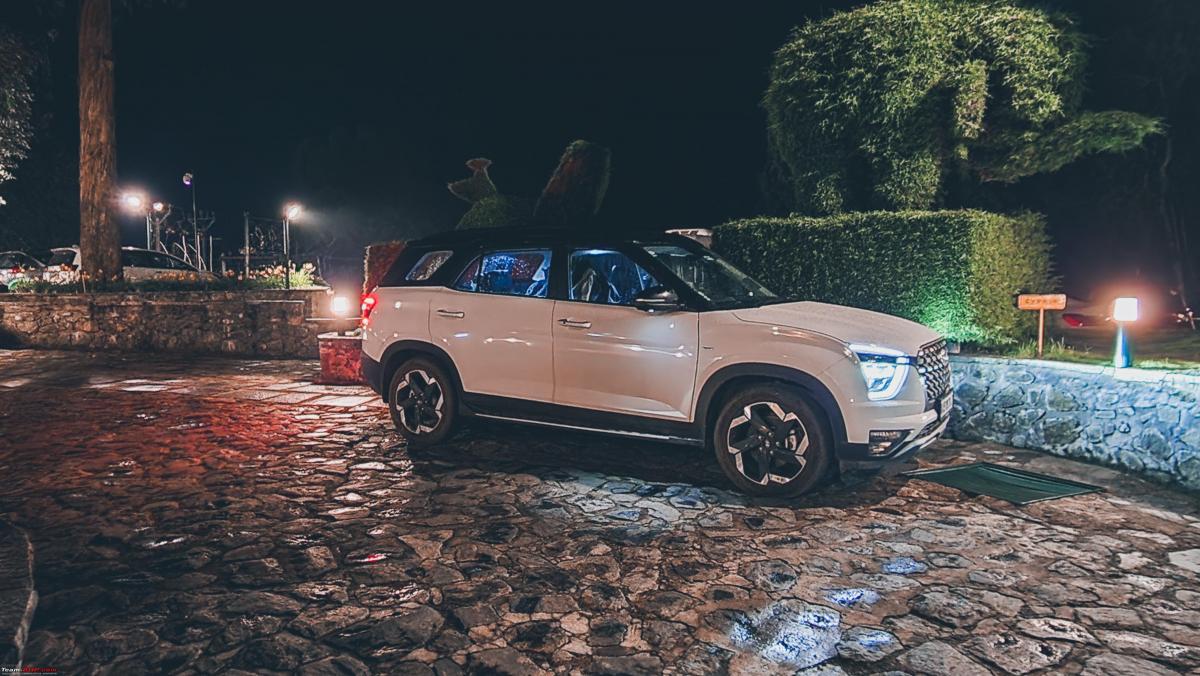 After a couple of days exploring Kodaikanal, it was time to head back home. A distance of approx. 460 km. After descending from the hills, it's all 4 lanes of NH44, one of the well-maintained highways in the country. Hence, I reached home in just 7 hours.
Here are some of the questions one could ask:
Check out BHPian comments for more insights and information.
Source: Read Full Article