Shocked to see oil leaking from the DCA gearbox of my brand new Altroz
The transmission is entirely new & I don't intend to keep going to the service centre again & again.
Thanks to Deepak Dahiya for sending in the information & images. Heartfelt gratitude for sharing it with other enthusiasts via this Team-BHP share page!
With great disbelief and frustration, I want to report a serious issue in my newly purchased Altroz DCA. I took delivery of the car last Thursday (7 April 2022) with an odometer reading of around 90 km from the Autovikas dealer in Faridabad. From Day 1, I noticed a spot below my parked car, I thought it may be AC water, but on Wednesday morning I checked and confirmed it was oil, not water. I am attaching all relevant snaps with this mail.
Today, I visited the Autovikas service centre (odometer reading 202 km). They also confirmed oil leakage from the axle ring coming out of the transmission. I am really concerned about this leakage as this is the first batch of Altroz DCA and the first batch of customers are used by Tata Motors as Beta Testers of their half baked product.
This transmission is entirely new and I don't want to go to the Tata service centre, again and again, to rectify serious design or manufacturing defects leftover by Tata Motors during the product launch.
My faith in this new Altroz DCA is completely lost and I want some other automatic car without this DCA gearbox.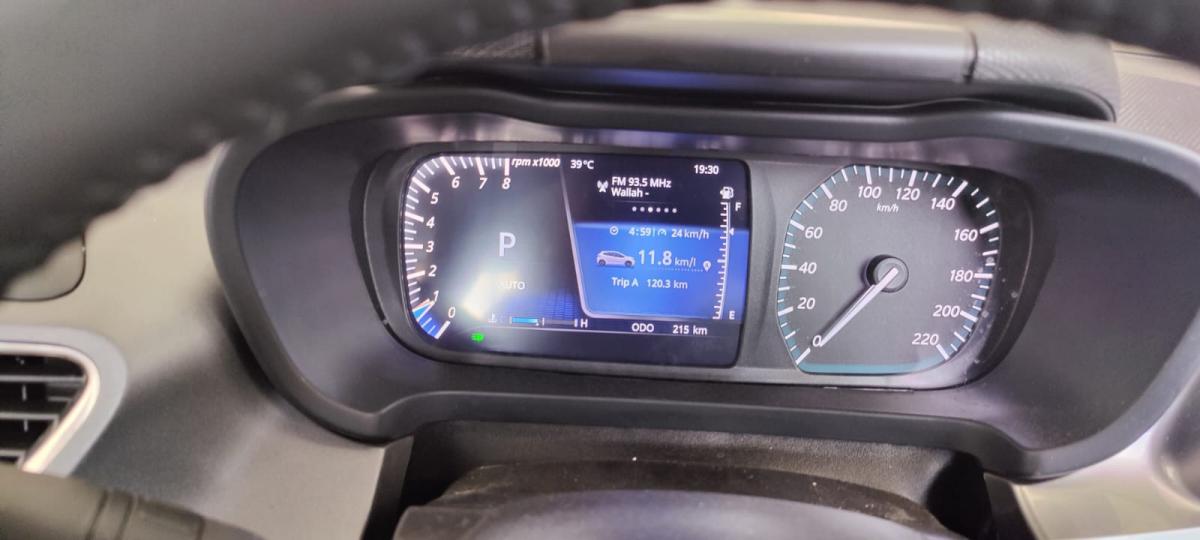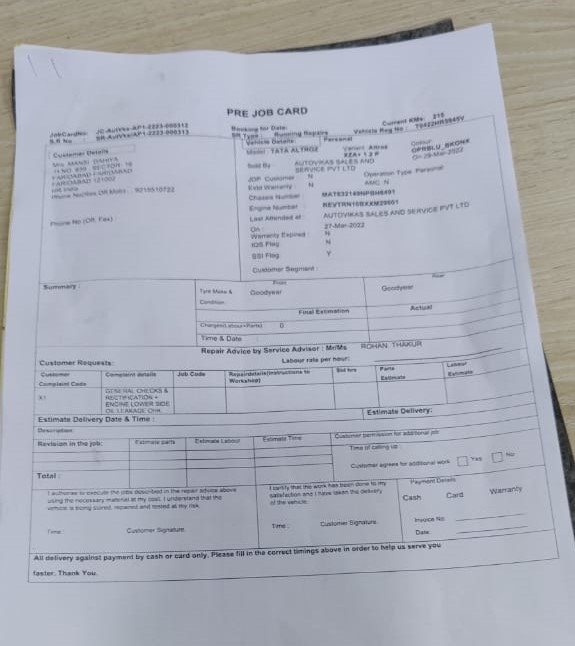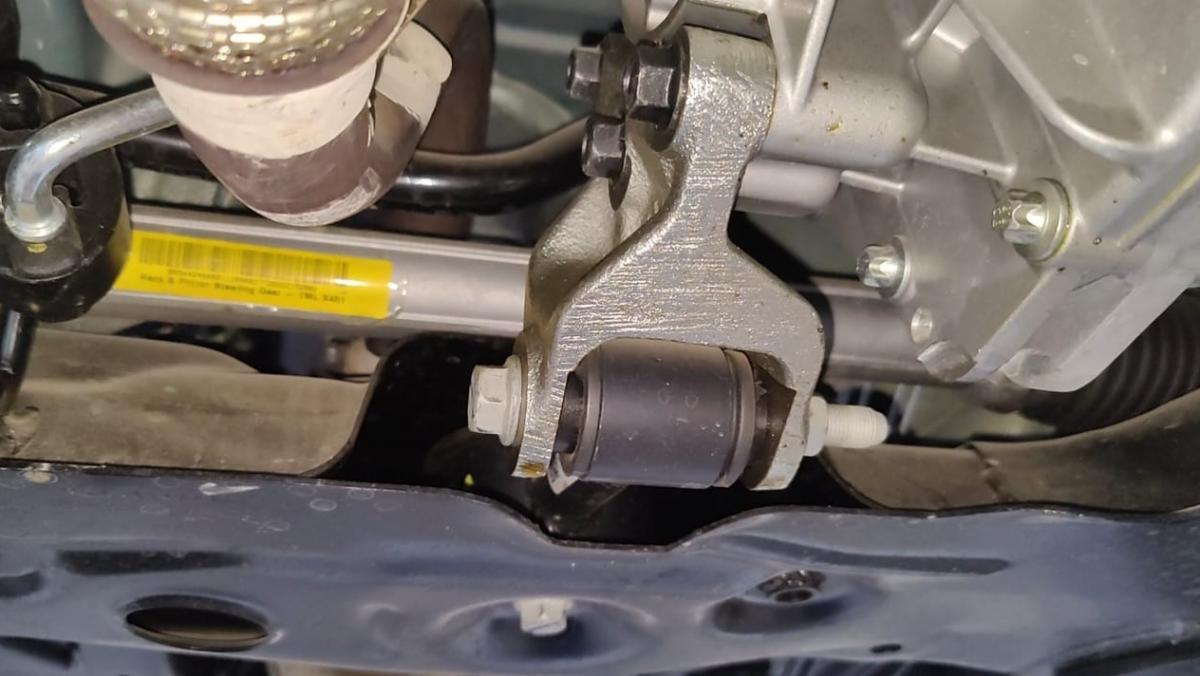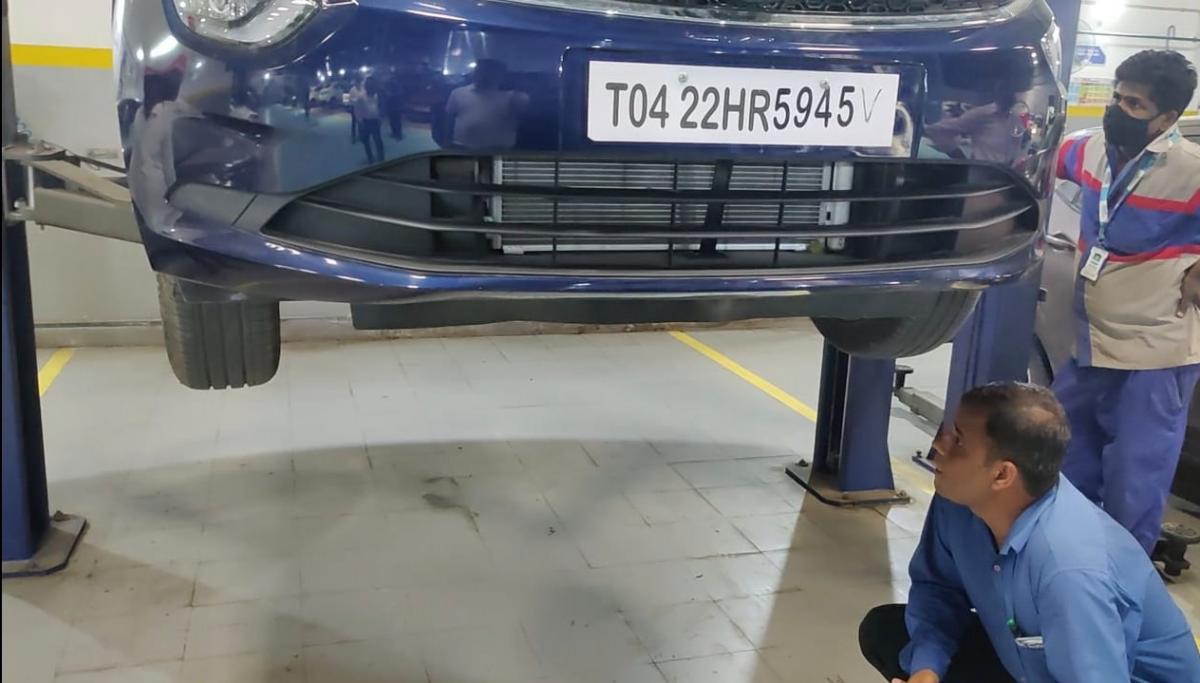 Here's what BHPian vishy76 had to say on the matter:
Frankly speaking, I think everyone buying this car would be knowing what they are signing up for. It's the first batch of Tata with a type of automatic transmission that doesn't have the best reliability record. No DCT to this day has set very high standards for reliability. Something or the other has gone wrong with it.

Secondly, I believe this is more of a QC lapse at Tata's end. The driveshaft O-ring was either faulty itself or was not seated correctly (must have been misaligned or pinched during assembly). Regardless, I don't understand how such a major slip up can happen on an assembly line belonging to a manufacturer like Tata.

Lastly, please be very careful while remedying this issue. Fixing the driveshaft seal back is no big deal. This is something that is present on manual transaxles too and is easy to remedy. What is tricky is refilling fluid. Typically, most older ATs had dipsticks and fill holes and drain holes. Refilling oil was as simple as draining from the drain hole, and filling it up from the fill hole. Then checking it via dipstick and calling it a day.

These modern-day ATs have added another angle of complexity to it. No dipsticks exist. You either measure how much has come out of the transmission and put the exact same back in through the fill hole, or you fill up slightly more than the designated capacity on paper, warm the GB up and then again open the drain hole to let the excess oil out. The former is not an option for you since your GB has leaked oil out. The latter is the only way out. I am not sure how easy or difficult Punch Powerglide has made changing the oil on this unit. Last I read, they were very keen on saying it's a "maintenance free" GB, which in my books gives them the licence to make oil changes a nightmare. I am sure Tata ASCs haven't dealt with a GB like this before.

Talk to the SA, see how confident he is about setting things right and then take a call. If they aren't confident, I suggest you demand engineers higher up in the chain come down and fix this.
Here's what BHPian Shreyans_Jain had to say on the matter:
Before the DCA/DCT bashing gets out of hand, let's take a step back and realise that the leak has nothing to do with the transmission itself. It's a faulty seal issue. As correctly mentioned above, replacing the said seal is no big deal. Refilling the lost oil is. This gearbox is different from the AMTs these workshops are used to handling. Its oil refilling/changing system is akin to Hexa's, meaning it is super complicated.

Take the car over to Multitech Tata and meet Gopal. They will be replacing the gearbox oil on my Hexa the next time it goes to service. I had quizzed him in detail about how he would do it, after doing the research and homework on my end. Gopal knew in detail how it would be done. They have to warm up the engine, warm up the gear oil, bring them both up to the same temperature and then drain the excess oil out. It is quite a process, and it is better to get it done by someone who has some idea about what he is doing. Keep Tata Motors involved directly as well.
Here's what BHPian nathanjdias had to say on the matter:
It is amusing how the owner knew that he should expect niggles from a 1st batch Tata product, that too with the well known unreliable nature of the DCT gearbox but still seems to be surprised by the problems (moreover this isn't an actual DCT issue).

As for replacing the car solely because of the DCT gearbox, hold off on it. Get the gearbox thoroughly inspected for damage due to the leakage of oil and opt for any extended warranty available. Since the gearbox is new, replacing the oil with a new one also shouldn't be an issue. Insist that Tata Engineers are online via video conferencing to ensure proper procedures are followed.
Here's what BHPian kutts had to say on the matter:
Gone through this last year on my Tiago. Details here.

My experience tells me that Tata Motors will go all the way to resolve this.
Check out BHPian comments for more insights and information.
Source: Read Full Article