Rs 62,000 audio upgrade made me love my Nissan Sunny even more
I was left speechless with the quality of sound with the combination of Alpine and Audison.
BHPian jasonbourne recently shared this with other enthusiasts.
I own a Nissan Sunny Diesel XV Special edition (I fondly call it Saviour) since June 2019. First and foremost, I am mighty satisfied with my Car. It provides an excellent and comfortable ride with acres of space inside as well as in the boot.
I love driving and the drive is inseparable from music. I cannot drive if there is no music, so good fidelity means a lot to me. My saviour came with factory-fitted Blaupunkt San Marino 330 with Nippon speakers. Even though the quality of the sound was adequate I always felt that the quality of the output could have been better as per the audiophile in me. Despite it, I did not want to modify the factory-fitted system.
The factory fitted Blaupunkt San Marino 330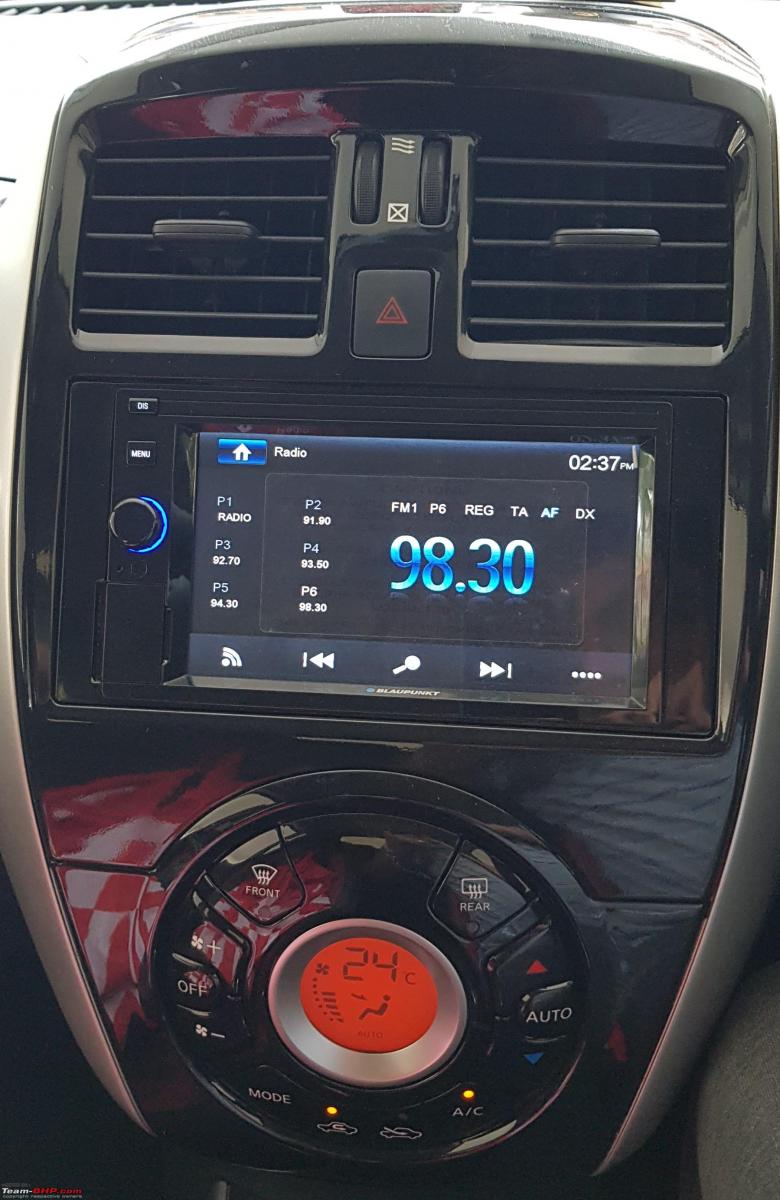 The stock Nippon speakers
Fast forward to June 2022, after the third anniversary of my saviour, I decided it was time to upgrade the San Marino 330 since I was missing the android auto features. Even though San Marino 330 was a very good music system, it supported only phonelink which was again disabled in android phones after 2020 and hence I was never able to connect my phone to the system. I was connecting the phone only via Bluetooth to stream audio from my phone. I was missing the integrated features of android auto.
When I started looking for an upgrade, I was very specific not to opt for music systems running on Android instead wanted only dedicated music systems with android auto. IMHO I was rather happy to use the android features of my phone through android auto than use an android music system and use its features. Secondly, pure music systems offer much better fidelity than android-based systems. The difference majorly being the in-built DSP, pre-amps, etc. And so, the hunt began. I shortlisted the following systems.
Sony XAV-AX7000
Pioneer DMH-Z5290BT
Blaupunkt New York 750
Then came the D-Day in November 2022. I have been hearing a lot of good news about VV Cars at Semmacheri which is one of the excellent car accessories shops with knowledgeable staff and a wide variety of products. I also previously had a seamless experience in replacing a broken ORVM at VV Cars. On our way back from our visit to a nearby temple, decided to drive in and check the options.
Initially one of the employees was showing some of the existing systems including the ones I was looking for. The employee was pretty focused on selling an android-based system which I was against. I requested to talk to someone higher up and that's when I got introduced to Mr. Vadivel, owner of VV cars, who was on his way to the shop and requested me to wait. I never knew at that time that he is going to completely change my perception of the brands and the audio quality. It was one of the most scintillating conversations I had about car systems with an owner of a car accessories shop.
The moment he reached and we got acquainted, we both immediately identified the car enthusiast in each other and the remaining conversation was all about our mutual admiration for cars. He personally suggested the Alpine brand understanding my requirements for sound quality. Based on my budget suggested the Alpine iLX-W650E. I was always of the opinion that the alpine sets were in a very higher range and out of my affordability due to the quality of sound they had to offer. But was sweetly surprised to know that it was not too far from my budget. I just had to extend my budget only by a few thousand for the Alpine one.
The Alpine iLX-W650E was frozen after reading about the same on the internet for some time. Immediately asked him to install it and VOILA! It was a perfect fit without any new panel changes!
Alpine iLX-W650E
The scratches are on the protective film after the usage of 3 months
The boot up is pretty fast. ~10 secs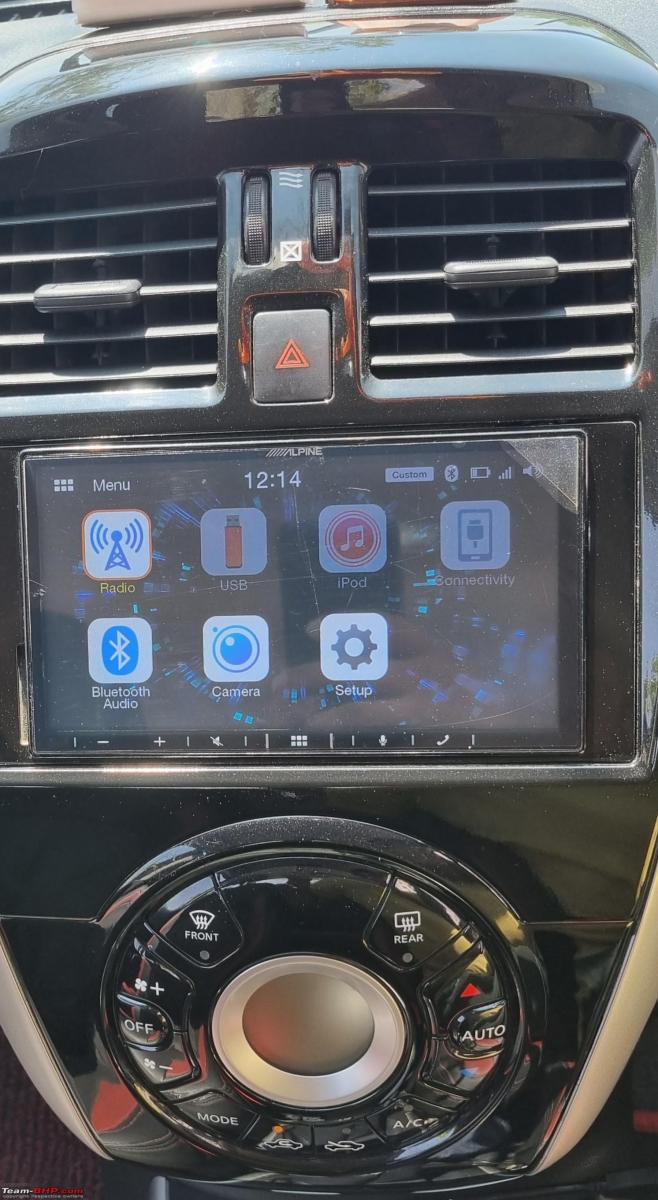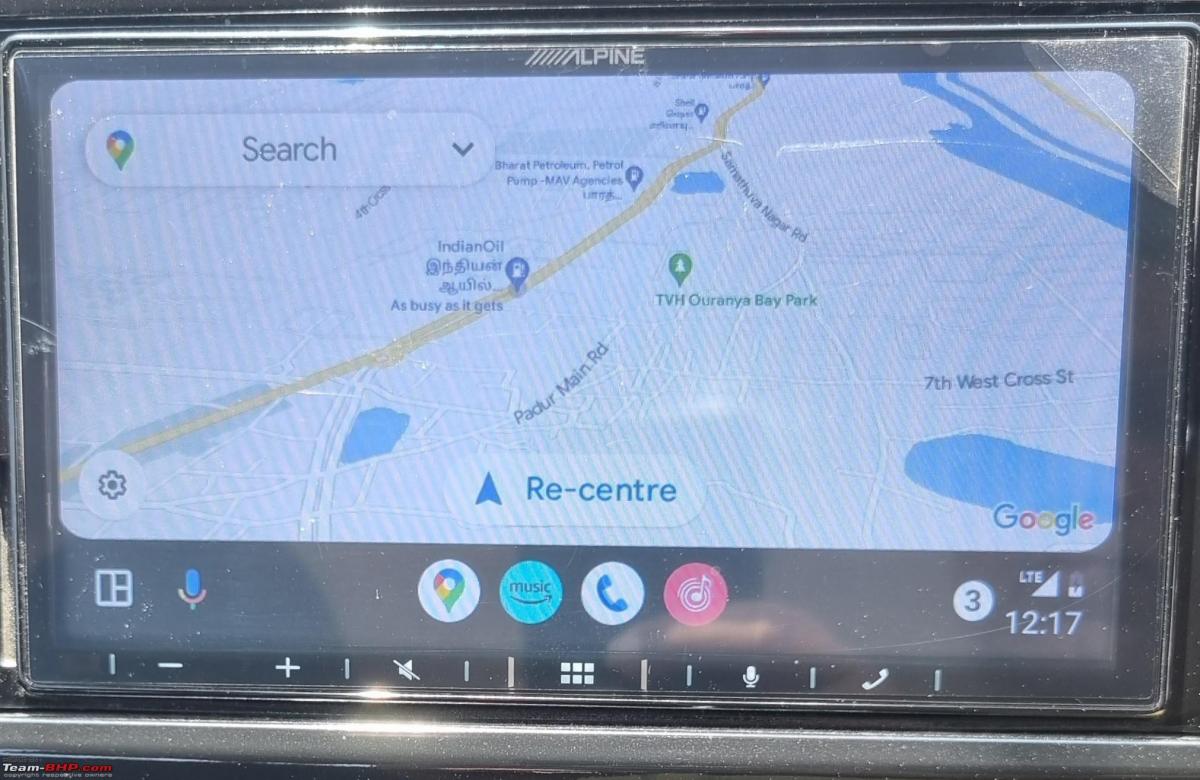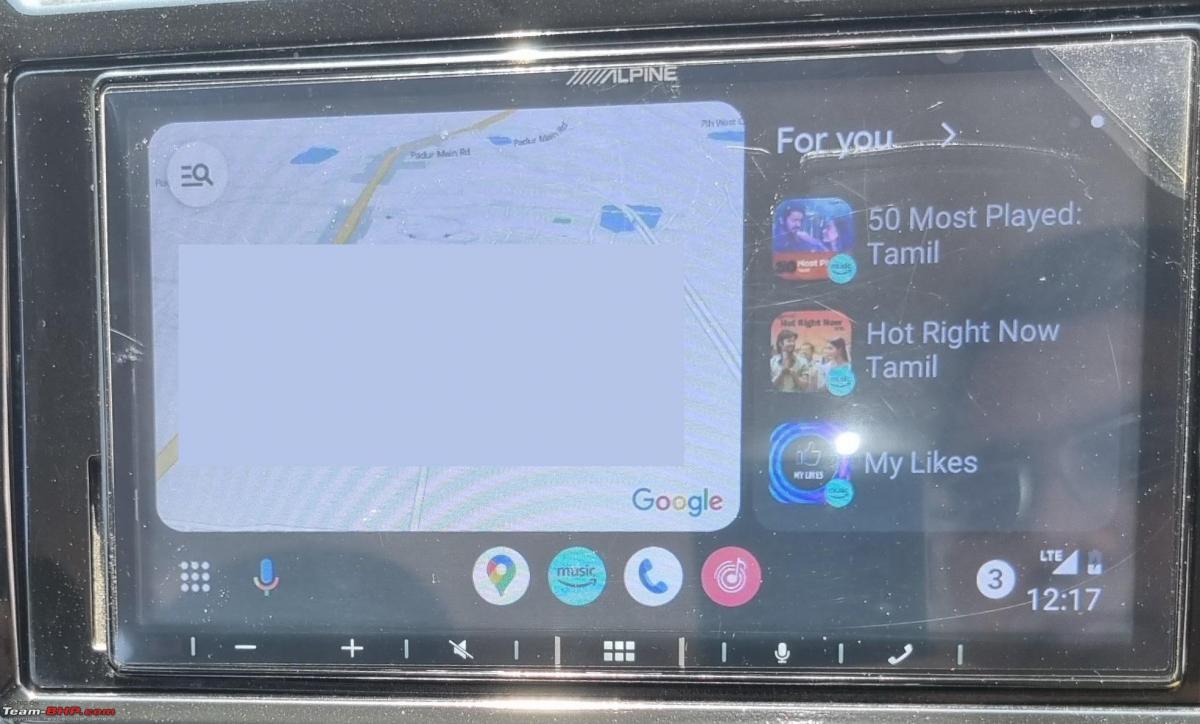 The cable from the system for wired android auto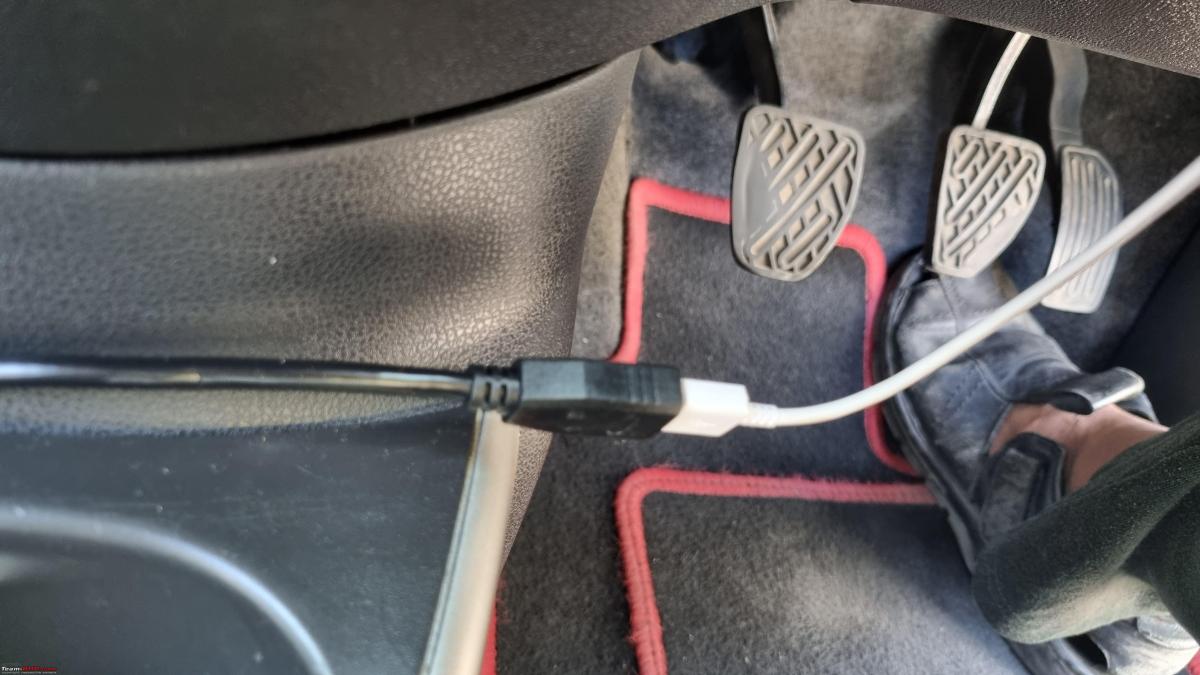 Mind you, I still had the same stock Nippon speakers that came with my Saviour.
I was blown away by the gain and the superior fidelity and clarity. The integration to the existing rear camera was also seamless. The only downside was that the Alpine systems require a steering wheel control module to be purchased separately. Considering the quality of the sound I was getting on the existing stock speakers it did not appear to be a deal breaker. The Guys at VV cars did a fabulous job with the installation. All in all, I was very satisfied.
After using the new audio system over the stock speakers for some time, I felt that I was doing an injustice to the capabilities of the new system. So vrrrroooooooommmmm… next visit to VV cars in December 2022 for speakers upgrade. By this time my trust in Mr. Vadivel has grown leaps and bounds and hence straight away went with his recommendation, even though it was a little up north of my budget. So chose the following.
Audison Prima APK 165 2-way Component system for front
Audison Prima APX 6.5 2-way Concentrix coaxial for the rear
After installation (sorry, did not take pics of the other speakers before the door pad was fitted again)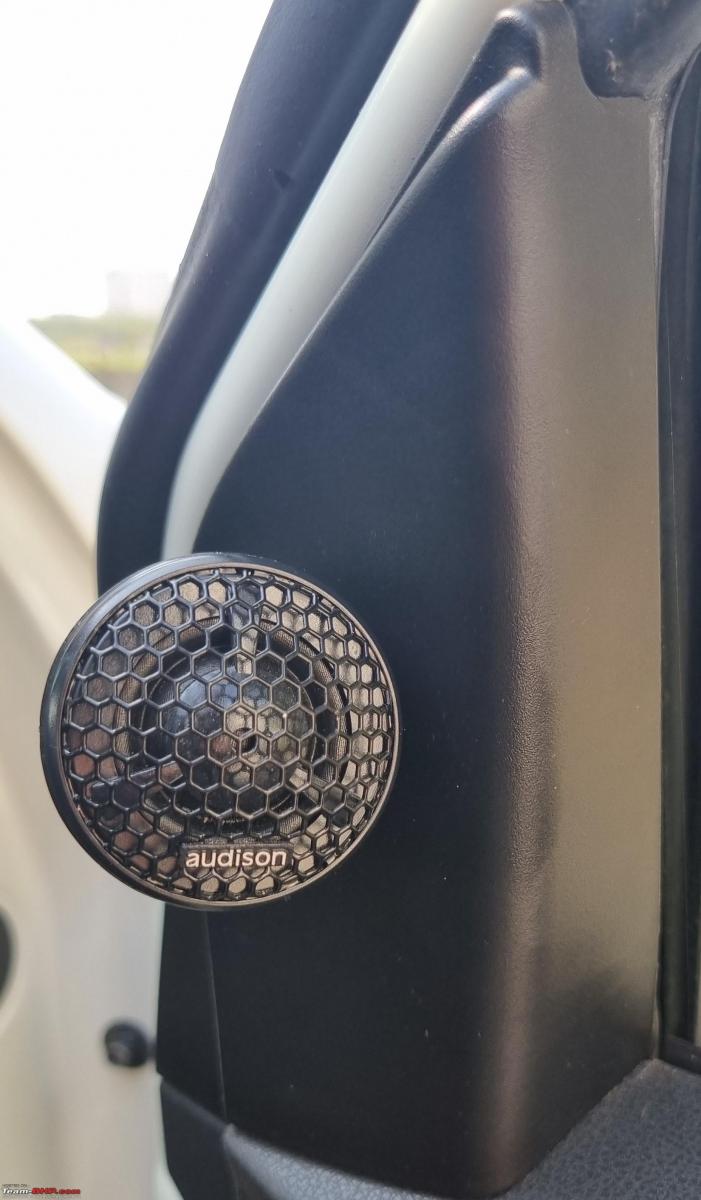 I was left speechless with the quality of sound with the combination of Alpine and Audison. Just fell in love with my car even more after that.
The next planned work will be sound dampening. Hoping to complete it in the forthcoming months.
A special mention to Mr. Vadivelu and VV cars for the quality of work offered. Highly recommend them.
Note:- I am in no way connected to VV Cars or Mr. Vadivelu. This is purely based on my experience with VV Cars.
Cost Involved
Alpine iLX-W650E – Rs. 37,000 (including Installation and the steering wheel module)
Speakers – Rs. 25,400 (including installation)
Total – Rs. 62,400
Check out BHPian comments for more insights and information.
Source: Read Full Article