RE Super Meteor 650: A Continental GT owner shares his perspective
In terms of fit and finish, Royal Enfield has really upped their game. This looks and feels like a premium motorcycle.
BHPian neil.jericho recently shared this with other enthusiasts.
Like many others here, I too watched the live webcast of the launch event of the Royal Enfield Super Meteor 650. It was quite an impressive and well managed webcast. Maybe some of Royal Enfield's competitors can learn a lesson, or two, from the short and sweet session.
The promotional video had a noticeably strong emphasis on their international employees, which says a lot about how Royal Enfield is positioning this product. The pricing in foreign markets clearly isnt as aggressive, as the strong selling Interceptor and GT 650. More on the pricing, a little later.
Well finished front end
The day after the bike was launched, I went to a nearby Royal Enfield dealership, to see if the bike was as good as what it promised to be. Surprisingly, there weren't any other customers in the showroom, to check out the new Super Meteor. There was only one variant of the Super Meteor on display. The company should have sent at least one Astral / Interstellar model and one Tourer, to their dealerships.
In terms of fit and finish, Royal Enfield has really upped their game. This looks and feels like a premium motorcycle. Barring the heavy clutch, I liked everything else about the motorcycle. A good friend of mine has already booked the Super Meteor Tourer 650. I'll be going with him to take a test ride of the motorcycle, once the dealers work out the logistics of it.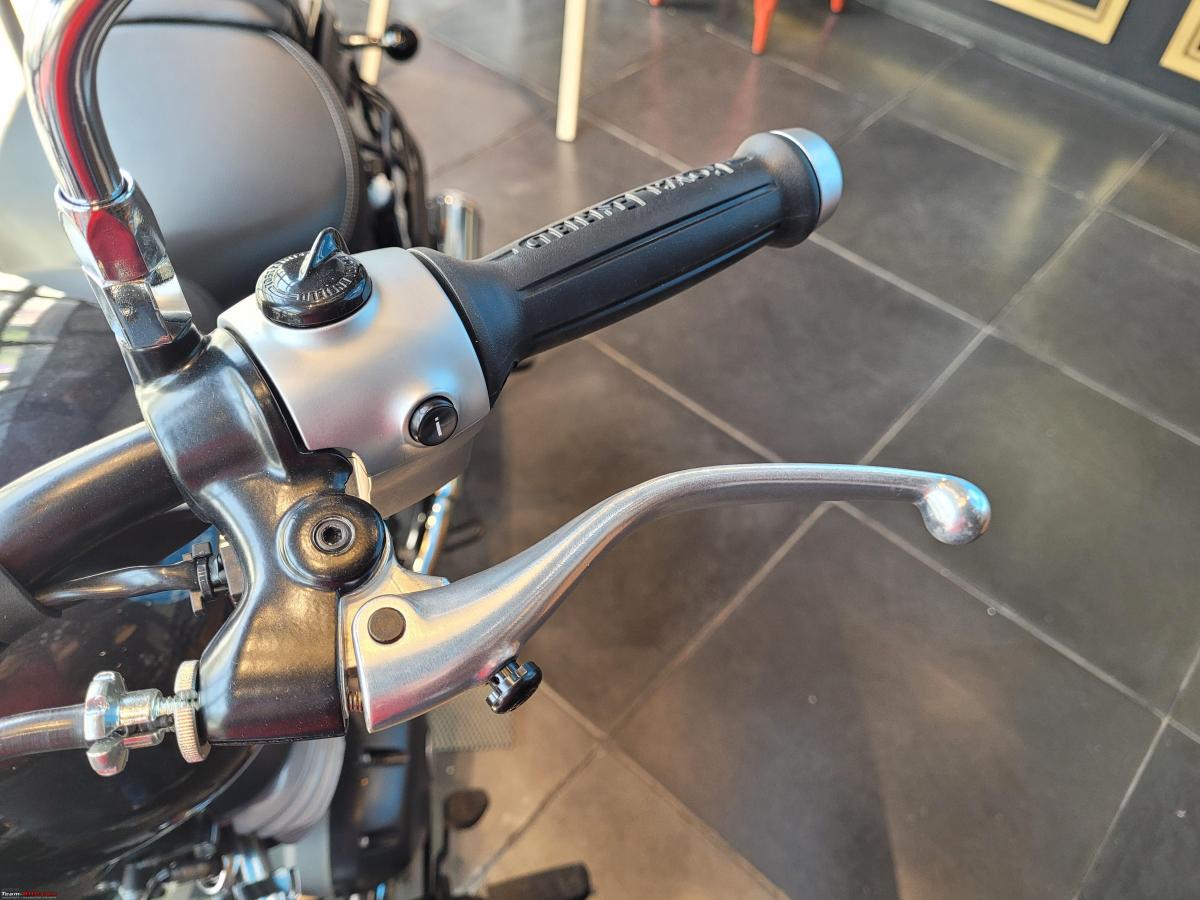 Adjustable levers!
Showa suspension!!
In terms of ex-showroom pricing, the three variants are fairly priced. Where Royal Enfield is going to mint money, is with their plethora of accessories. Once you start adding the various bits and bobs, the on road price starts climbing rather steeply. Well played, Royal Enfield, well played.
Don't be surprised to find newly minted Youtubers flooding your feed with pointless videos like "Is the Royal Enfield Super Meteor Tourer 650 worth Rs 5.x L??" and "Cancelled my Super Meteor 650. Find out why!".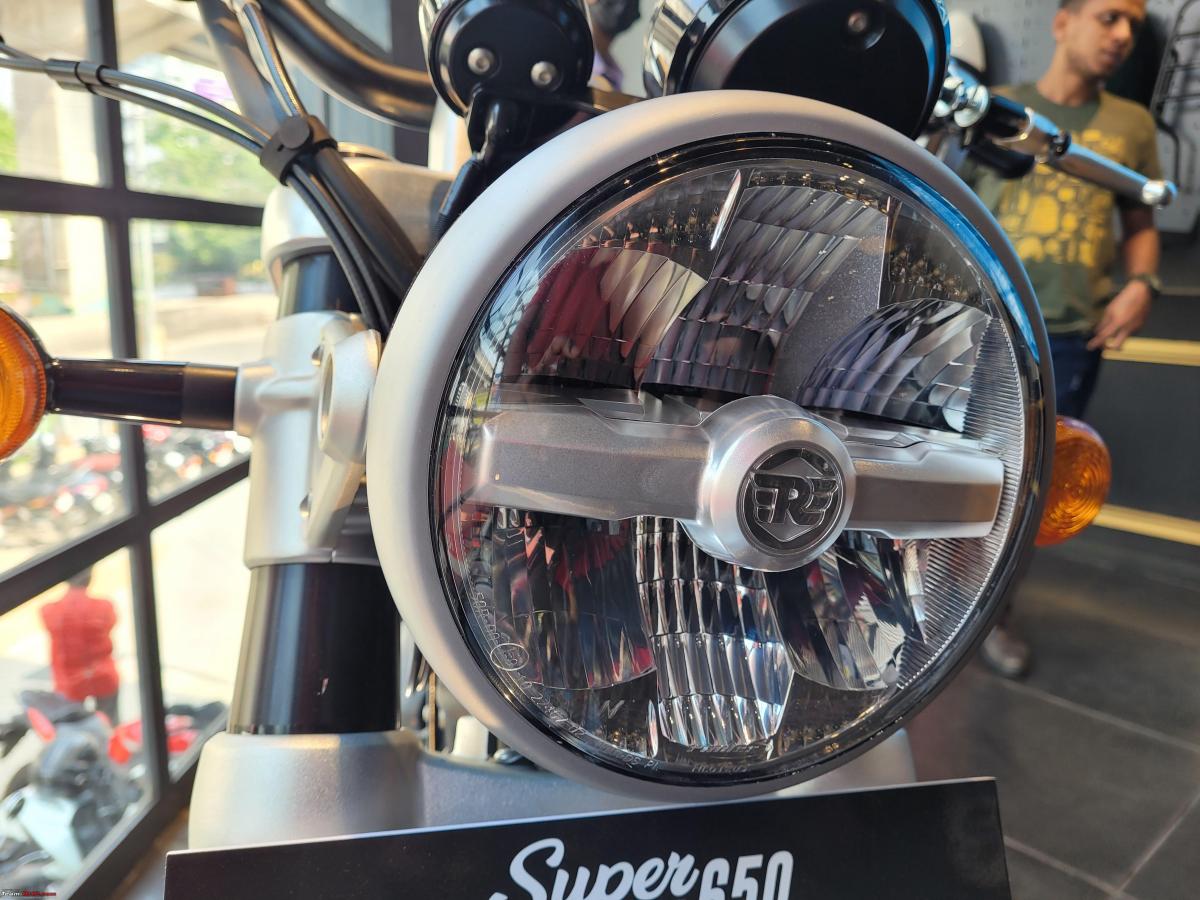 To me, the Super Meteor 650 marks a very clear repositioning from Royal Enfield, both in the Indian and international markets. The company is making a bold new play, with a genuinely premium product that caters to a clear minded audience, even if it is a niche segment.
For those who want a super value for money twin cylindered motorcycle, the Interceptor 650 and GT 650 are ready to be booked. Take your pick.
For those who want a comfortable, albeit slightly expensive twin cylindered cruiser, which, in India, exists in a segment of its own, then there is only one choice. Those buyers know what they want and will very happily buy the Super Meteor 650.
Meanwhile, be prepared for a ton of whatabouttery on Sunday morning chai breaks, sutta breaks, Whatsapp discussions, forum threads and so on, regarding the final pricing of the Super Meteor 650. In the short to medium term, Indian enthusiasts will find it hard to accept the premium / non VFM pricing of the Super Meteor 650. I doubt Royal Enfield is going to be bothered by all of this. They know the market (both here and abroad) and are finally going to reap the rewards of the strong foundation that the Interceptor and GT 650 twins, have laid for them.
Read BHPian comments for more insights and information.
Source: Read Full Article