Our Favorite Lego Cars You Can Build Yourself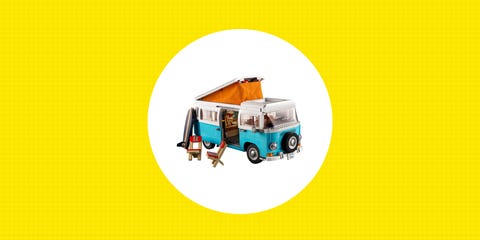 Building Lego sets is one of the few hobbies that's fun for kids and adults alike. While most of us will never be able to afford the real-life examples that inspired these sets, thanks to these tiny bricks, we can not only own our dream cars, but build them too. That feeling of creativity and pride is enough to make any car fan's heart swell.
We looked through Lego's car catalog and picked out a few of our favorites. There are a ton of them, so there's a good chance your favorite vehicle comes disassembled and boxed up, ready to occupy a few hours of your day. There are a few different series—Speed Champions, Creator Expert, and the tricky Technic sets—so there's a set for anyone, any age.
Now, get building (just watch where you step)!
9 Pavement-Prowling Street-Style RC Cars for Adults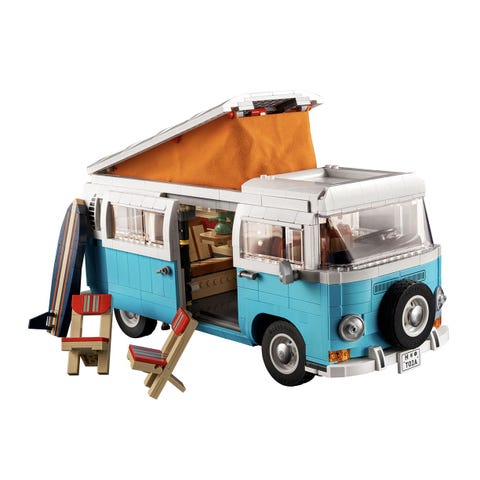 Fans of the legendary Volkswagen Microbus will adore this T2 set, representing the second generation of the hippie icon. With fabric curtains and folding rear seats, this highly interactive set is ready to become a classic in Lego's catalog. For a full rundown, check out this article.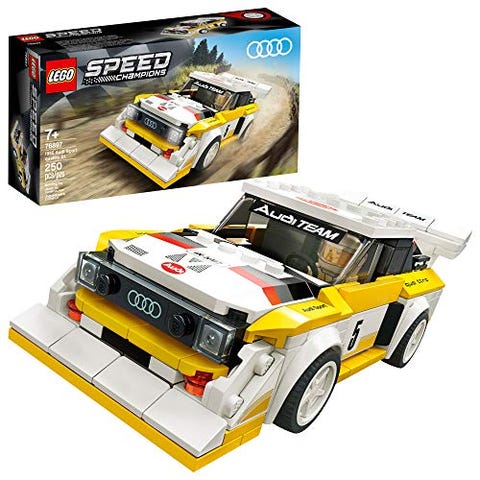 Take a trip down a gravel, crowd-surrounded lane with this Audi Quattro S1 set boasting all the wild designs of the Group B era. With just 250 pieces, it's a quick set to assemble and is a great choice for Lego newcomers.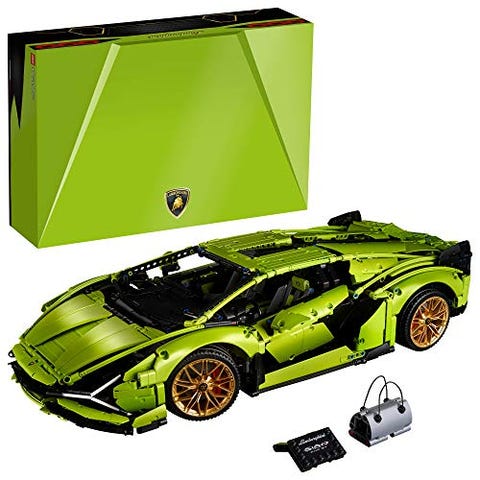 The box is supercool, but its contents are even better. The nuclear-green Lambo Sián is a challenging set to assemble, but the V-12 features moving pistons.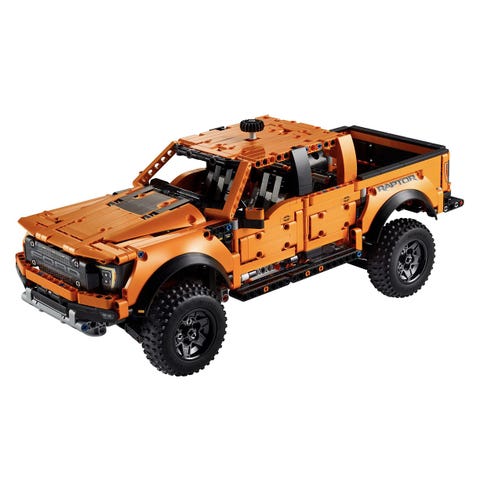 This Raptor set isn't out until October, but you'll definitely want to preorder it. With dual exhaust and functioning suspension, this truck will handle the lumps and bumps in your living room, no problem.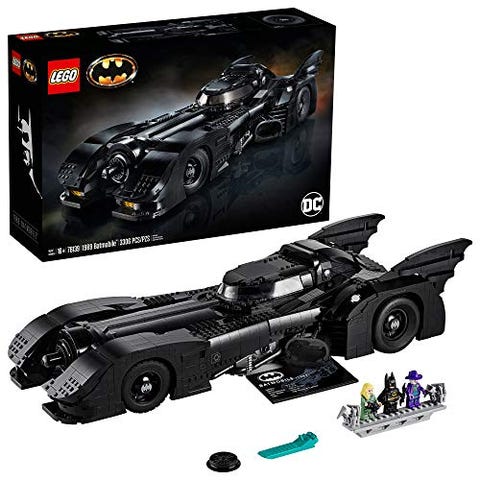 As far as superhero transport is concerned, it's tough to beat the Batmobile from Tim Burton's 1989 flick. This technical set includes 3306 pieces, three minifigures, and pop-up machine guns. Don't forget fins that'll make a '59 Caddy jealous!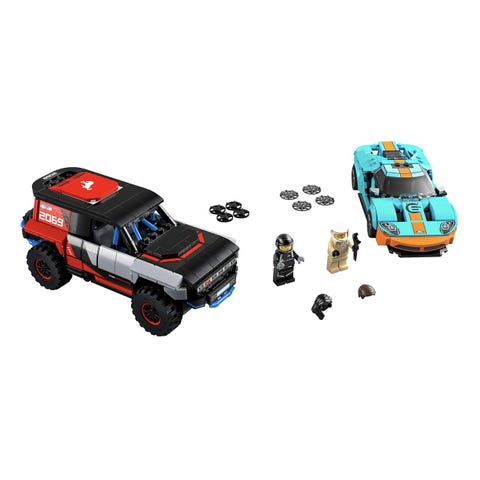 This set features two of Ford's most iconic new models in pure racing form. With the GT donned in the iconic Heritage Edition livery and the Bronco built for Baja racing, these two are a great addition to any motorsport fan's shelf.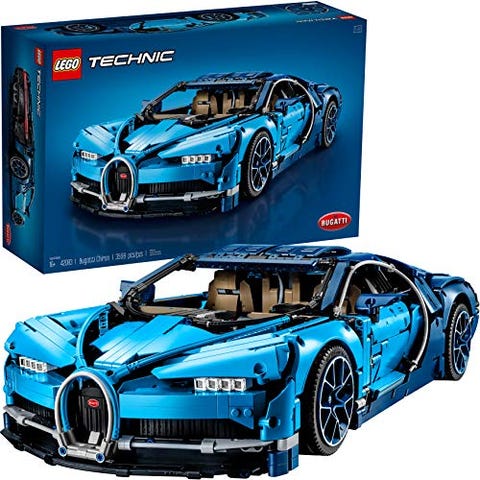 This Chiron is another popular set from Lego's Technic line, and it's easy to see why. Colored in that awesome blue-blue combination, Lego worked with Bugatti itself to faithfully re-create the Chiron. With 3599 pieces and measuring nearly two feet long, this set will keep you busy for a long time.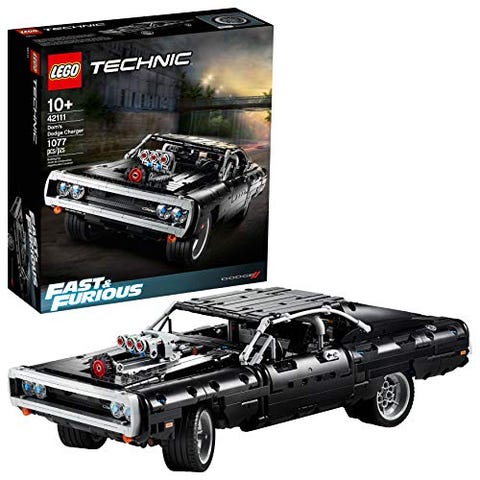 There are tons of iconic cars to come out of the Fast & Furious franchise, but Dom's Charger ranks among the best. Complete with the stealthy black paint job and engine that's impossible to see over, tear up the streets with this classic re-creation.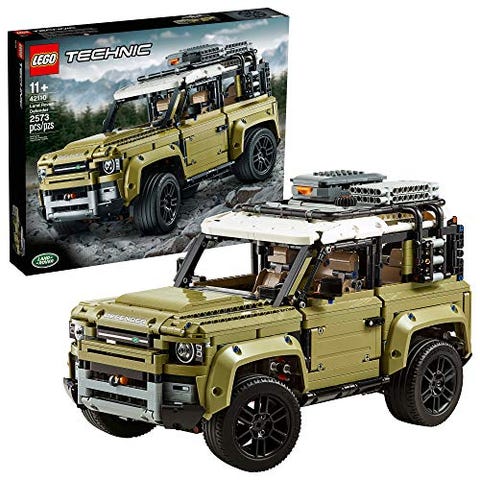 This Defender set features all the off-road goodies you'd want for an expedition into the wild. These details include a functional AWD system, three differentials, working steering, and a working winch. We just wish it came with knobby tires.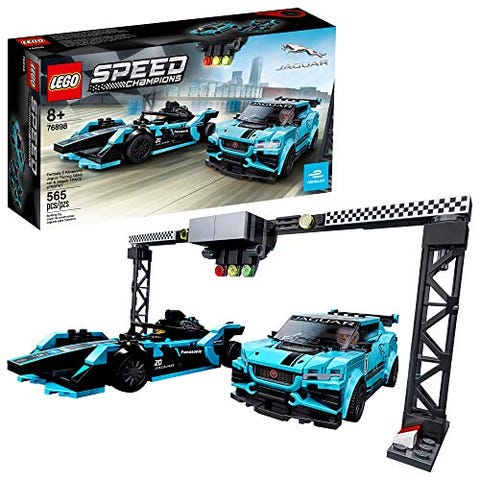 Two of Jaguar's top electric race cars take on a miniature form with this set. Aside from the silent-but-deadly cars, there's a start line with a neat light element. Start your engines! Oh, wait.
Ferrari has pumped out endurance racers like clockwork, and you can now own a replica of one of its most recent entries. This 488 GTE set features a faithful livery scheme with functional steering and a V-8 with movable pistons.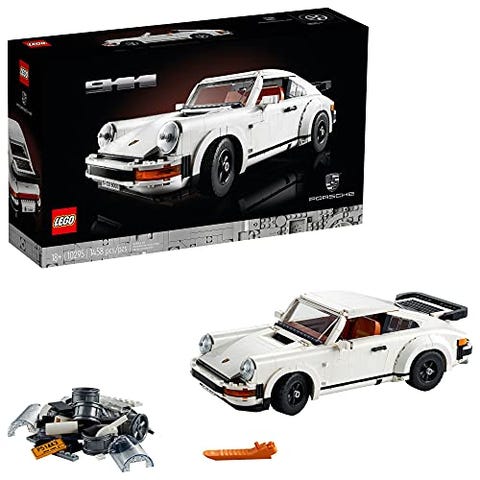 Wait, that's not Moby Dick—it's a 911! This Porsche set is an awesome representation of the iconic sports car. Don't like the whale-tail look? Take off the roof and wing to create the more streamlined Targa edition. The choice is yours, Captain Ahab.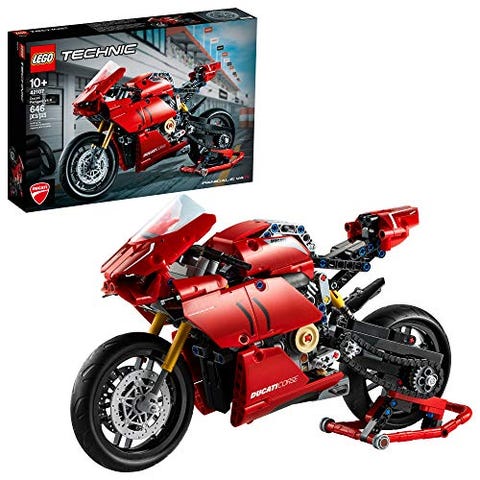 We can't forget our two-wheeled racing fans out there. This V4 R set offers a two-speed gearbox—a first for any Lego bike set. Complete with Italian red color and matching jack, this bike is a blast to assemble.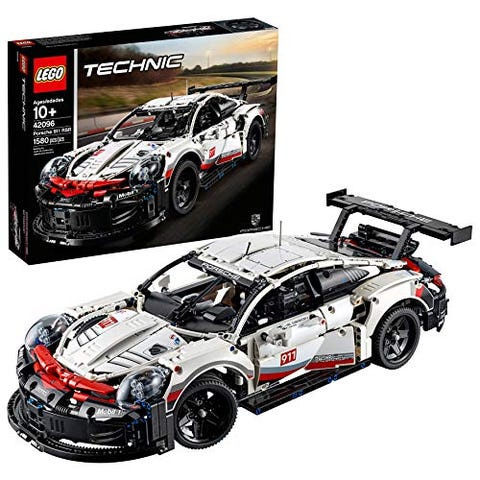 With plenty of Porsche Lego sets out there, it's tough to pick our favorite, but this 911 RSR stands out. Maybe it's the race-inspired livery, the massive wing, or that hood with grille-like vents. Put them all together, and you have a real winner to build.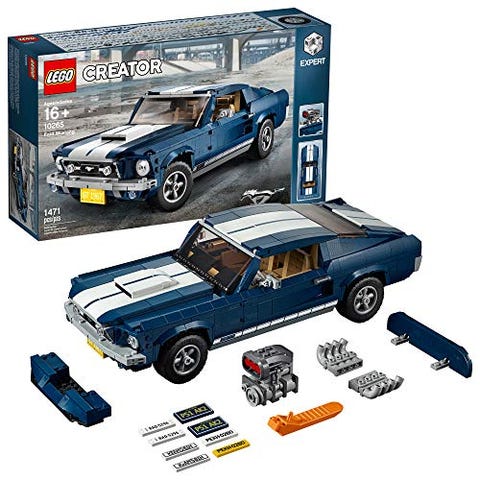 We love the customizability of this Mustang set, with the option to stick on side-mounted headers, a hood-busting engine head, or a ducktail spoiler. Put them all together, and you have a muscle car to rival Dom's Charger.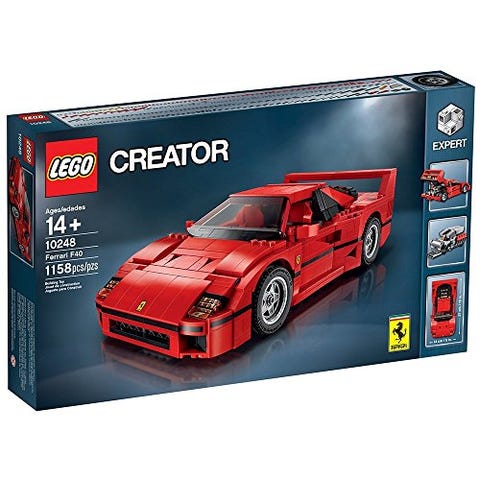 The Ferrari F40 is one of the truly timeless cars to come out of Maranello, and this representation mimics it beautifully. Complete with pop-up headlights and a detailed twin-turbo V-8 in the back, the F40 and its boxy curves are perfectly re-created in this set.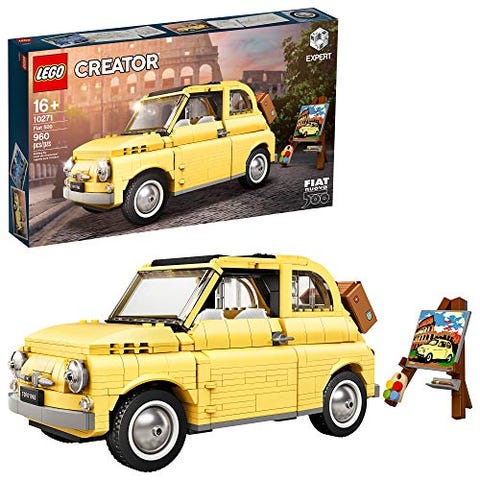 Sometimes, it's not all about speed. In this case, Lego combined the simple design of the Fiat 500 with artsy accessories for a charming set. Including a highly interactive car, luggage rack, and a painting of itself in front of the Colosseum, it's wonderfully narcissistic. And we love it.
From: Road & Track
Source: Read Full Article