Our 8 Favorite Car Movies for Kids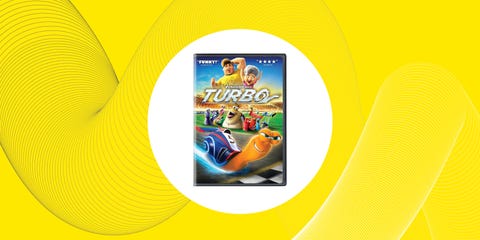 For most of us, our obsession with cars began at a young age. Whether it was playing on racing mats with Hot Wheels or absorbing automobiles on screens, the avenues to become a car fan are numerous. Because of this, many movie studios have produced excellent car films aimed towards younger audiences.
With plenty of speed-bending action, lovable characters, and great role models for the kids, these films aren't just for car fans either. Consider these flicks for your next family movie night—but be prepared for a chorus of ka-chows! Here are our favorite car movies for kids.
If you're looking for even more ways to entertain young car fans, check out the R&T Crew magazine and subscription box, which features all sorts of auto-themed goodies.
Comedies to Watch in the Back of a Car on Road Trips
Cars is the leader in kids car movies, and for good reason. The characters are iconic, the story is fun, and a wide variety of automotive niches are shown. All three Cars movies are good, but we like the original the best. Focus. Speed. I am speed.
Amazon
Enjoy one of the most lovable little cars in cinematic history: Herbie. The Love Bug is about an adorable self-driving VW Beetle that's exceptionally good on the track. (Maybe Tesla should start taking notes.)
Amazon
This genius kids movie features a determined—and fast—snail voiced by Ryan Reynolds. Turbo does a great job at showing no matter what you look like, you can be whatever you want to be. That's something all kids need to hear.
Amazon
Chitty Chitty Bang Bang is one of the all-time classics, with Dick Van Dyke in the driver's seat. The iconic flying car pushes the imagination as to what an automobile can be—and don't be surprised to see your kid flying around making airplane noises with a model Lamborghini.
Amazon
Speed Racer is a modern take on the classic cartoon series. With futuristic cars and freakish tracks, this flick is a wild ride for all ages. Speed Racer—the main character—is fearless and true, making him a great influence for young race fans.
Amazon
Many professional racers have deep roots in the world of karting, and that's exactly where the main character in this movie starts. Set in Australia, Go Karts is a fantastic coming-of-age film that showcases intense, compact racing action.
Netflix
Back to the Future and that DeLorean have a unique relationship, one that will continue for generations to come. Kick back on the couch and enjoy this classic with the whole family. Just be sure to brush up on your quotes—there's plenty of 'em.
Amazon
Okay, there's nothing better than fast cars and giant robots. Transformers is a classic rev-em-up action movie with slow motion explosions and plenty of burnt rubber. This might be better suited for older kids, but if they're into cars at all, this is a fantastic flick.
Amazon
Source: Read Full Article