My Volkswagen Taigun 1.0 TSI AT: Buying, delivery & initial impressions
Love the ease of driving an AT and the above-average ride quality. This car is a pleasure to drive on the highways and really saves the left knee in Bengaluru traffic.
BHPian drive.helios recently shared this with other enthusiasts.
Allow me to introduce myself and share a review of my beloved "Helios", our VW Taigun 1.0 Topline AT. For most of my life, I was a bike guy, even though I had my driver's license for nearly a decade. But then, the pandemic struck and I found myself back in my hometown of Kannur, Kerala, after spending the last 12 years in Bengaluru. As I began to venture out in my trusty Tiago, I started with short trips and gradually worked up to 200+ km drives. This was partly because my usual ride, Jasper, a 2014 Royal Enfield Classic 350, was stranded in Bengaluru and I had to get it shipped and repaired (a story for another time).
I spend my daytime as Product Owner for a Petro-chemical Major's IT wing and nights as a wannabe poet. I enjoy good food – some of our future trips will thus be food tasting I wish, literature and talking, apart from biking and being on the road. A couple of accidents (was hit by a bike that did not have the headlight on while crossing the road at night, another time an Uber car jumped the signal at a 4-way crossroad and T'd me and Jasper all the while the traffic cop has stopped the traffic from that end and it was a Go for me) and covid had slowed me down. I'm a newbie car owner/driver, and hardly have got my hands dirty, I trust the service centers / FNGs to get this done, but I compensate for the lack of such expertise by being a super careful and sedate driver on road. Often, I'm the last driver to pass through a congested road or in traffic.
Fast forward to 2022, when I asked my best friend to marry me – out of nowhere, our lives changed! We were set to tie the knot in September, which meant it was time for me to return to Bengaluru. Until then, I had been on the fence about getting a new car, opting instead for the convenience of ride-sharing services like Ola and Uber. But after several frustrating experiences trying to book a cab, combined with the exorbitant wait times and prices, I knew it was time for a change. My then fiancé, now partner ("D") and I love going out and taking midnight drives, and as the biker in me evolved to prioritize safety on long trips with a partner, we decided it was time to upgrade. We would end up gifting ourselves a wild cherry red Taigun 1.0 AT in August 2022.
The selection process, but first the demands in no order:
SUV preferred for visibility and driving comfort.
Automatic transmission.
Petrol engine with acceptable mileage.
Reverse assist with camera preferred.
360-degree cameras optional.
Budget range of 12-16L, but also flexible to go up, with intention to keep car for at least 7-8 years.
Emphasis on safety, as car will be driven frequently.
Decent boot space.
Delivery before Sept 2022.
Our usage pattern:
The cars at our respective homes are only used for short city drive and occasional visit to relatives, hospitals and mostly cover 5-8K kms a year. With the new car, we do not foresee a lot of city drive but quite a lot of outstation drives. in the Last few months we have perhaps driven around 500kms in Bengaluru city and the remaining 6K kms are all outstation trips. we are anticipating a monthly usage of 1000-2000 kms, with a few vacation / road trip plans already in the pipeline. The car remains parked during the week days unless we decide to take a late/mid night drive. We do not drive for work.
Cars, TD experiences and why we chose a Taigun:
Tata Nexon: I had initially considered the Nexon as my first choice for a new car. I had a positive experience with the Tata Tiago and believed the Nexon would offer similar value for money and good build quality. However, my experience with Tata service centers (TASS) had been hit and miss in the past. Despite this, I had built connections with the local dealership and service center and knew the issues would be resolved. I also knew a few local mechanics / FNGs who could fix any problems with the car. The Nexon also has an AMT transmission, which my friend had recently purchased and seemed to enjoy. In addition, the Nexon had received positive safety ratings and I felt confident in its build quality. Despite not having test driven the Nexon, I almost convinced my partner to book one.
Other cars: My brother, who is a better driver and knowledgeable about cars, convinced me to test drive other vehicles in the SUV segment to get a feel for them on the road. This ended up being a great decision as it helped me make an informed choice.
Tata Altroz: The salesperson recommended we try the Altroz, specifically in the MT guise. While I liked the car, I ultimately decided not to purchase it due to issues with visibility and confidence in the seating position.
Tata Harrier: I did not initially consider the Harrier, but after test driving it, I was impressed by the 2.0 diesel engine and the car's strong road presence. Discarded as it's a huge car, also a diesel one.
Hyundai Creta and Kia Seltos: I test drove the Creta 1.4 DCT and while I liked the features it offered, I ultimately discarded it due to safety concerns and a long waiting period (5-6 months). The Seltos dealer gave us the GT top variant for a test drive and I was impressed by the features it offered. It was also a better car than the Creta under similar considerations. However, I had concerns about the maintenance of the DCT gearbox in the long run, along with their safety ratings. I had by then spent enough time in the TBHP forum consuming content. Two weeks after declining the Hyundai Creta, the SA called back to say that a Knight edition was readily available. I declined the offer and he then made an unusual request to book the car regardless and cancel it later, as he had not met his quota. While I felt sorry for him, it was not a wise decision for us and I politely declined. Another reason to discard the creta was the frequent face-lifts and we were told that seltos is due for a face-lift in 2023 as well.
Kia Sonet: I did not test drive the Sonet due to safety concerns.
Volkswagen Taigun and Skoda Kushaq: I was blown away by the 1.5 DSG Taigun, but it was beyond our budget. We test drove the 1.0 AT Taigun as well and were impressed by its refinement. Driving these two cars also meant we no longer liked the AMT transmission and head nod associated with them. The car was also smaller in size compared to the Creta and Seltos, which we liked. We ultimately decided on the Taigun due to its shorter waiting period (2 months) and other options discussed in the pros and cons below. We also considered the Skoda Kushaq, which had a similar experience to the Taigun but with a more subtle, less chrome design that we preferred. However, we ultimately decided against it due to a lack of service centers in my hometown and the need to drive 100+ km to get it serviced.
MG Astor – never got the test drive scheduled.
Maruti S-Cross – Did not do a TD as the SA confirmed the end of life for this model.
Maruti Baleno – The new model ditched the CVT for an AMT, hence did not do a TD. It did fit a lot to the requirements otherwise. 360-degree camera, improved design language and perhaps the only car that has factory fitted tinted glass other than the XL6/Ertiga.
Cars not considered:
MG Hector: a huge car for a first time – full time owner.
Mahindra XUV700 – long waiting period and budget issues
Jeep Compass – beyond our budget.
Mahindra XUV300 – after Nexon's AMT experience, decided against AMT.
Mahindra Thar – not practical for us, but in the Wishlist for a future car.
Maruti XL6/Ertiga – did not consider as they were a tad bit bigger in size.
EVs weren't considered at all given both our home runs are over 350kms one way.
Shortlisted car: Taigun or wait for 5/6 months to get Seltos and borrow our family car until then
The deciding call:
Since my brother and I had been the ones test driving the cars, D and I decided to take a second test drive together to ensure she was also comfortable with the car we chose. We were unsure between the Kia Seltos and the Volkswagen Taigun AT, but ultimately chose the Taigun. There were both emotional and logical reasons for this decision. On an emotional level, the car felt good to drive and instilled confidence in me as a less experienced driver. We were also confident in its safety ratings. The dealership and salesperson's attitude were also important factors in our decision. The salesperson, Ashish, was patient and listened to our demands and concerns, and even brought the car to D's home for a test drive after reports of AC issues emerged. Overall, the way we were treated at the PPS Richmond Road showroom and Ashish's positive attitude sealed the deal for us.
The logical reasons though defied our initial budget and we ended up paying upward to 20+L for "Helios", are listed towards the end.
The booking & delivery experience:
We walked in to the showroom on a day that seemed relaxed for them. We were greated by the gentleman who also became our SA and handled all the affairs from our initial visit to multiple TDs to delivery. We stated that we were looking for. The SA made a suggestion to select the 1.0 AT and not the DSG version after listening to our requirement and driving style. We complied. We wanted the Carbon Steel Grey color but was recommended to go with the Wild Cherry Red. We were informed that the Grey color fades after couple of years. The Wild Cherry Red was appealing as well, so we complied with this recommendation as well. Thanks to the various threads in this forum, I was very direct with my timeline and delivery requirements stating if it cannot be delivered before Sept 2022, we would walk out of the deal. If we cannot do a PDI before payment was initiated/settled, we would walk out of the deal. The SA complied and promised delivery by August 2022, and he came around it. Got the car delivered in the last week of July 2022. We did the PDI twice – at their Yard before disbursement of the payments and on the day of delivery. We were driven to the yard by the SA and given enough time to look at the car. The ODO was at 65 kms when we took delivery, I do not remember what it was when we checked the car out at their yard. There were no offers running in May/June 2022 so we negotiated on the insurance and they matched my external quote without any changes to what was covered. We did not also purchase the essential kit priced at 10K, but instead placed an immediate order at the service center in Kannur for few items that we wanted – specifically the mud flaps, read window blinds, car cover, and a dual horn. Collected and fixed them during the "Swagat" service. We did not spend much time there as this was more of a checkup and not a service. I will have to wait for the next service to comment on the service experience in detail, this one was trouble free. We asked for the 7D door mats to be installed and paid a discounted price for it before taking delivery. Again, did not negotiate hard. I had seen a few models in amazon and the price was matched. We were slightly disappointed at the way the car was presented even though when asked, I sought no special arrangements. I did ask that all plastics items (seat covering etc.) be removed. There were a few hand marks, dirt etc., which were cleaned promptly. We had carried sweets for the showroom staff and a small gift for our SA. We were kept updated all throughout the waiting period. I continue to have a cordial relationship with Ashish though he moved jobs.
Ex-showroom price :16,89,900.
Extended Warranty – 4+2 Years, No discounts.
SVP – 4 years, No Discounts
Short summary of the car specs & observations on them:
Model: Volkwagen Taigun 1.0L Topline AT – absolute love the AT, we hardly notice the shift ups/downs. Hoping to master driving using the paddle shifters/taking manual control. Have experimented it, the downshift to generate power is a adrenaline push.
Engine: 999cc, 3 cylinders – Peppy, confidence inspiring. have not let us feel like like we should have gone for higher displacement.
Max. power – 114 bhp @ 5000 rpm – pulls along quite well, as mentioned earlier faints above 150kmph, but dont foresee us doing it again.
Max. torque – 178 Nm @ 1750 rpm – the initial torque available is fantastic. Took us a couple of days to get used to it. Brings a smile on our face every time we drive out.
ARAI Mileage – 16.44 kmpl – Currently average mileage is around 10.2KMPL. have see the lowest of 7 and highest of 16.9 so far.
Dimensions (lxbxh in mm) – 4221x1760x1612 – smaller than competition, but we love it.
Kerb Weight – 1275kg. Love the planted feel this adds, along with other dynamics of the car.
Ground clearance (unladen) – 188mm – scratched the bottom twice, once on an unscientific super high bumper and once on a broken road in the ghat section.
Brakes – Front discs, Rear drums – super confident, and the drums work well enough.
What we liked and considered as pros:
Helios drives so well and effortlessly that we do not notice it touching 80kmph or move until the chime comes on. we have to enforce restrain ourselves to slow down.
The ease of driving an AT and the above-average ride quality. This car is a pleasure to drive on the highways and really saves the left knee in Bengaluru traffic. The on-demand power surge is addictive. We hardly use the S mode but we do the Bengaluru – Kannur via the makkuttam ghat road at least once a month and it's where it really is fun. We also do the Palakkad-Coimbatore-Bengaluru route on our return leg and enjoy the benefits of cruise control. We were fortunate to take the new Bangalore Mysore highway for few stretches when it had initially opened and pushed the car to its limits. The 100-110 kmph range in cruise control is the sweet spot. The car tugs until the 140+ easily. Anything beyond seems demanding. We clocked 175kmph and decided not to repeat. This was attempted on an empty stretch, with enough visibility upfront but in no way is recommended.
Convenient features such as cruise control, ACC, automatic headlights & wipers, and a cooled glove box, which have all been used and found to work well in the first 6500 km of ownership.
The smaller size compared to other cars in its class which makes it easier to maneuver and park, also the design language that has sharp lines, an upright stance.
The well-contoured seats with sufficient thigh support, although they are not suitable for a third passenger in the rear.
The good front visibility.
The cornering lights are quite handy and substitutes okay for the white LEDs at times.
Touchscreen infotainment is very good. Sound quality is decent enough. We are not audiophiles but have music playing in the car always at the lowest of volumes.
The sunroof, albeit small makes the cabin airy.
The ventilated seats.
What we wish were better in this car:
The AC. We have a Tiago and Altroz at our respective homes and when compared, the AC is an under performer. With just two of us onboard, we keep it at 22-23. With more people in the rear, we have to reduce further to 18-19.
The lack of 360 cameras in this price range. Not a deal breaker though.
The passive TPMS.
The AC controls. This duty is now designated to the co passenger and not the driver, not intuitive at all.
The windshield and side windows – not tinted and the heat gets through. Couple this with the underperforming AC and it's a struggle.
Sunroof mechanicals – an eyesore when opened.
The wireless AA disconnects randomly or hangs.
The empty barrel in the headlight cluster. We don't drive long distances in the night but have found it to be inadequate when the vehicle in the opposite side has a better beam.
The rear wiper feels cheap.
The dummy sunglasses holder.
The reverse assist camera quality is not up to the mark.
The IRVM/ORVMs are one size smaller. It serves the purpose after taking a while to get used to.
Ownership experience until now:
The car continues to be a pleasure and we have driven over 6500kms now across South India. The engine noise gets into the cabin. I did not notice this until a while ago. But this is a sweet note, and I have come to enjoy it, especially when we accelerate a bit more. We always have music playing in the car, so it helps to mask this to an extend as well. We have a few more trips planned for 2023 and hopefully will make them come true. We got almost all the chrome parts wrapped in matt black. I'm considering painting them black after a few months, D disagrees on spending unnecessarily on Helios. We are trying to use the cruise control as much as we can in highway drives. The average mileage in Bengaluru hovers around 10-11kmpl in bumper-to-bumper traffic with the lowest so far being 7. Otherwise, we get around 12-13. On highways, without CC we clock around 14-15 and with CC 15-17. We drive with the AC on all the time. We do let my brother and cousin drive Helios occasionally with the mileage dropping to 12-14kmpl on highways. Clearly, the car responds to how you floor the pedal.
Unforeseen issues faced so far:
Third day after delivery, an Activa fell in love with Helios and crashed on to the rear. Minor scratches which we decided not to fix for "Drishti". No time was wasted in getting out of the car and arguing with him.
The infotainment system hung once – fixed itself after engine was shut down and restarted.
The defogger didn't work and in fact made it worse – had to roll down and drive for a while. Issue not reproduced.
Driver side window one touch doesn't always work. Hit or miss.
Scratched the left rear door and the right front bumper to a gate. My fault as I was preoccupied in thought as I started the car and panicked.
Somebody left another scratch mark on the rear door by slamming their door to ours while parked at the Inox Galleria mall. I'll get this fixed during the 7500 kms service. I have a minor OCD and the itch is really bad.
A dog crashed on to the front right-side bumper on a highway run. We were blinded by a lorry in the right lane. Fortunately, the dog survived, Helios did too. Had to replace the right fog lamp as its clips broke. We asked for the car to be picked up from our place of residence and dropped back after getting it fixed. Owning the tiago had given me enough wisdom to request that no additional work be done without my explicit consent. The car was dropped back in the same day evening. The rest of the parts didn't suffer any damage. We are sedate drivers and this was something that couldn't be avoided. Read about the horrors of such hits later and consider ourselves lucky.
Filled diesel instead of petrol accidentally – we always fill XP95 or from the Reliance station when we travel to Mangalore and avoid everything else. If we are in Kannur and is driving south – we drive to Mahe and tank up. This unfortunate day, traffic was redirected and the immediate next station was seeing rush that they didn't expect. Even though I had got out of the car and told the person to fill XP95 – he filled diesel. Noticed it when approximately 5L was in, cut it off at 8L as I took some time to process what to do and called for RSA immediately. We were on a long drive and did not want to risk it. The pump owner offered to call local mechanic but we knew that we had to get it to the authorized service center. This was at 2300kms in the odo. We neither started the engine nor allowed anyone to do it and waited for 90+ mins until the tow truck arrived. Not starting the engine saved us the service cost and warranty I think now. We got the tank, fuel pump and spark plug cleaned, refilled and took a test drive and set off for the rest of the journey. The pump owner paid for the service and petrol. I did not find the need to penalize him more. He did ask us if we would take lesser money. Since I had explicitly stated to fill XP95 by getting out of the car and walking to the attendant, I politely told him that if I do so, and something happens in the future, I'll regret it. The service manager at Phoenix VW Calicut was very approachable. We found his number from the dealers' website and appraised him of the situation. By the time we reached the service center, folks were informed and they worked at the best speed they could. It took three hours for us to resume the drive. We were told to drive without caring for milage and burn as much as we can. So, for once, we filled any petrol we could and drove away. Once we reached Palakkad, we switched back to XP95. We have not faced any issue so far because of this mayhem. While I now ask the attendants thrice to fill petrol and is a little paranoid, the experience has not deterred my love for the car or driving.
What next for Helios:
The 7500km checkup is due. Hoping to do it in January itself. Will get the paint fixed this time.
I have spoken to drcodemyvw to get few items coded but have not been able to. I need to find some time to work with him and get the usuals done.
Replace the rear wiper with the one from Polo.**
Install a dash cam. I have shortlisted Viofo A229 duo for now with the parking surveillance hardware hit.
Drive a lot more, responsibly, safely.
VW on a response to my tweet confirmed that a phase 1 solution is now made available for the AC performance issue. I'll get this done during the 7.5K km checkup.
Not considering performance tires at this point.
Wish list:
I'm not a fan of aftermarket customization of physical parts. I try to run everything as they come. We opted for an XZ+ Tiago for the parents because of this. Opted for Topline AT for the same reason. But I do want to make a second exception for an aftermarket headlight unit that gets rid of the empty barrel. This is the only time I wish if we had opted for the Highline Variant and swapped the units to aftermarket solution. But the other features were on the no compromise list, so we stuck with Topline.
Where I need help/guidance from the forum/other owners:
Is it worth doing a PPF or ceramic coating on the car? A friend recommended Kriti car care ( also read here in the forum) but I've been in and out of Bengaluru for various personal reasons and never quite visited them. (The cost is exorbitant for PPF, I can actually paint over the scratches once a year, but the OCD for clean cars is quite high).
The windscreen and windows are a pain. We do not drive long distances in the night. Is it worth getting the tints (CR70/Ice shield) ? I know it's illegal but placing convenience over the fine it may attract..
Suggestions on fixing the dash cam with the hardwire kit. Is it recommended or not?
As i wrapped up writing, i realized that all the pictures have been clicked in my head, and not really in my phone. Nevertheless, adding some of them from our Dec 2022 drive to Gandikota. Helios needs a wash now, and i can possibly click some pics after: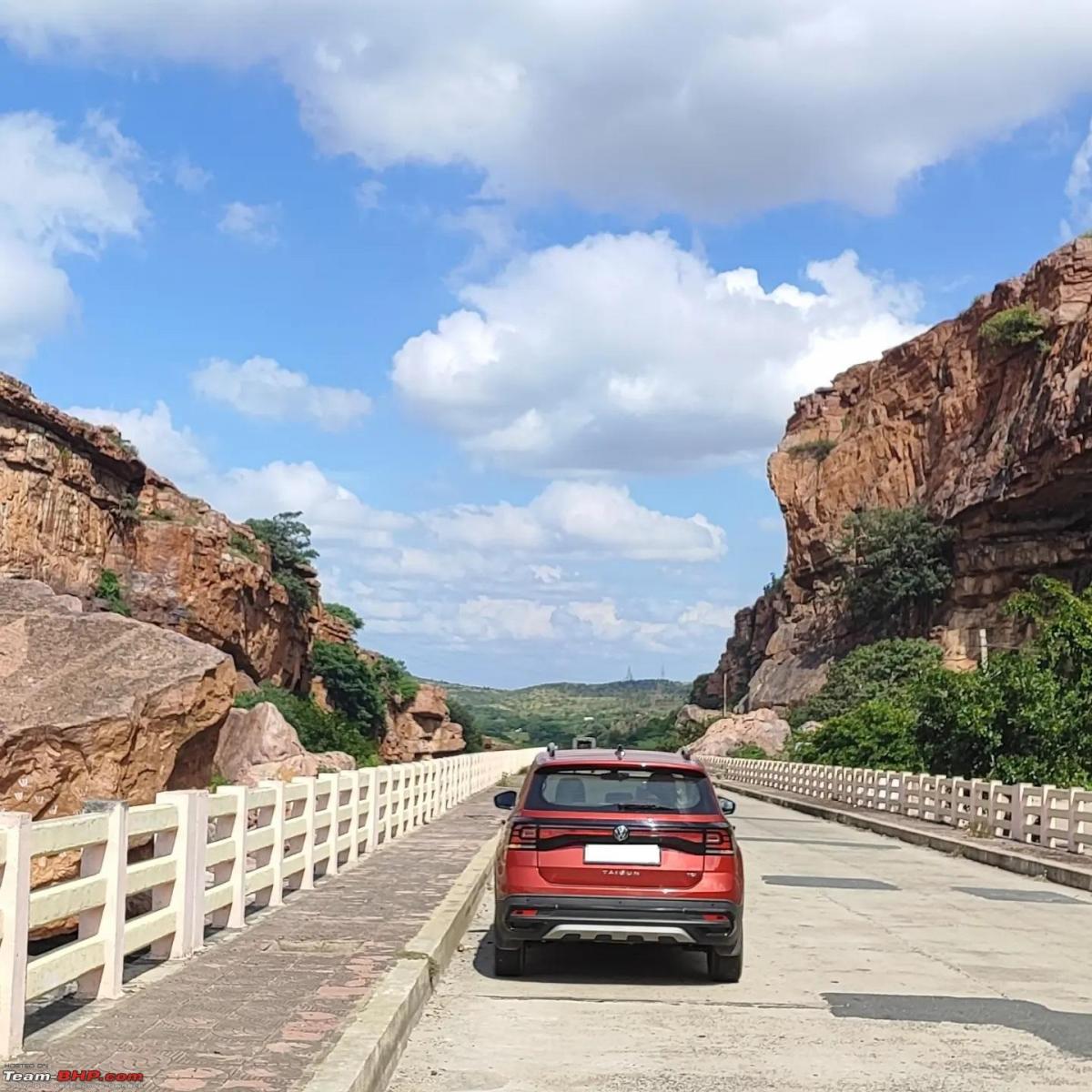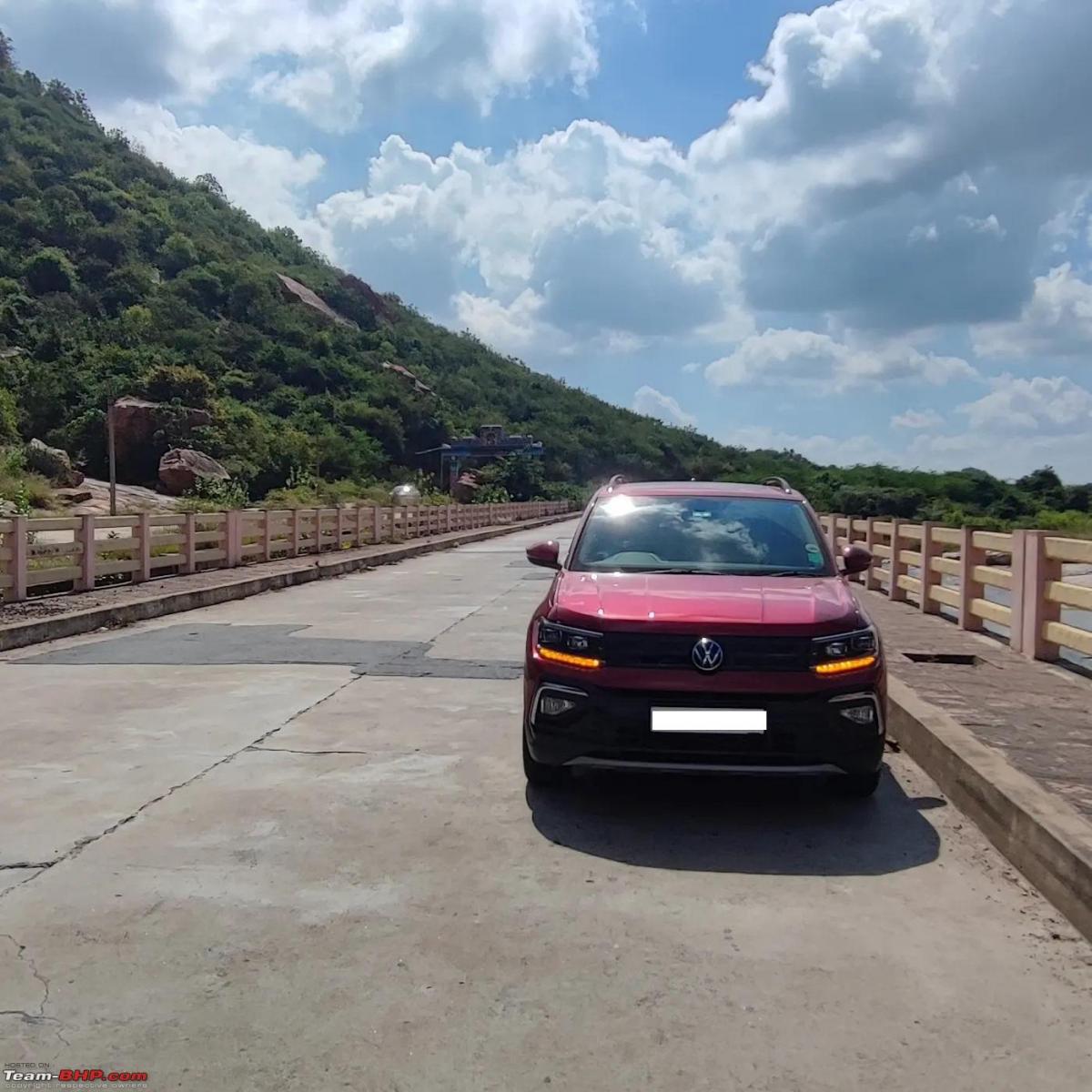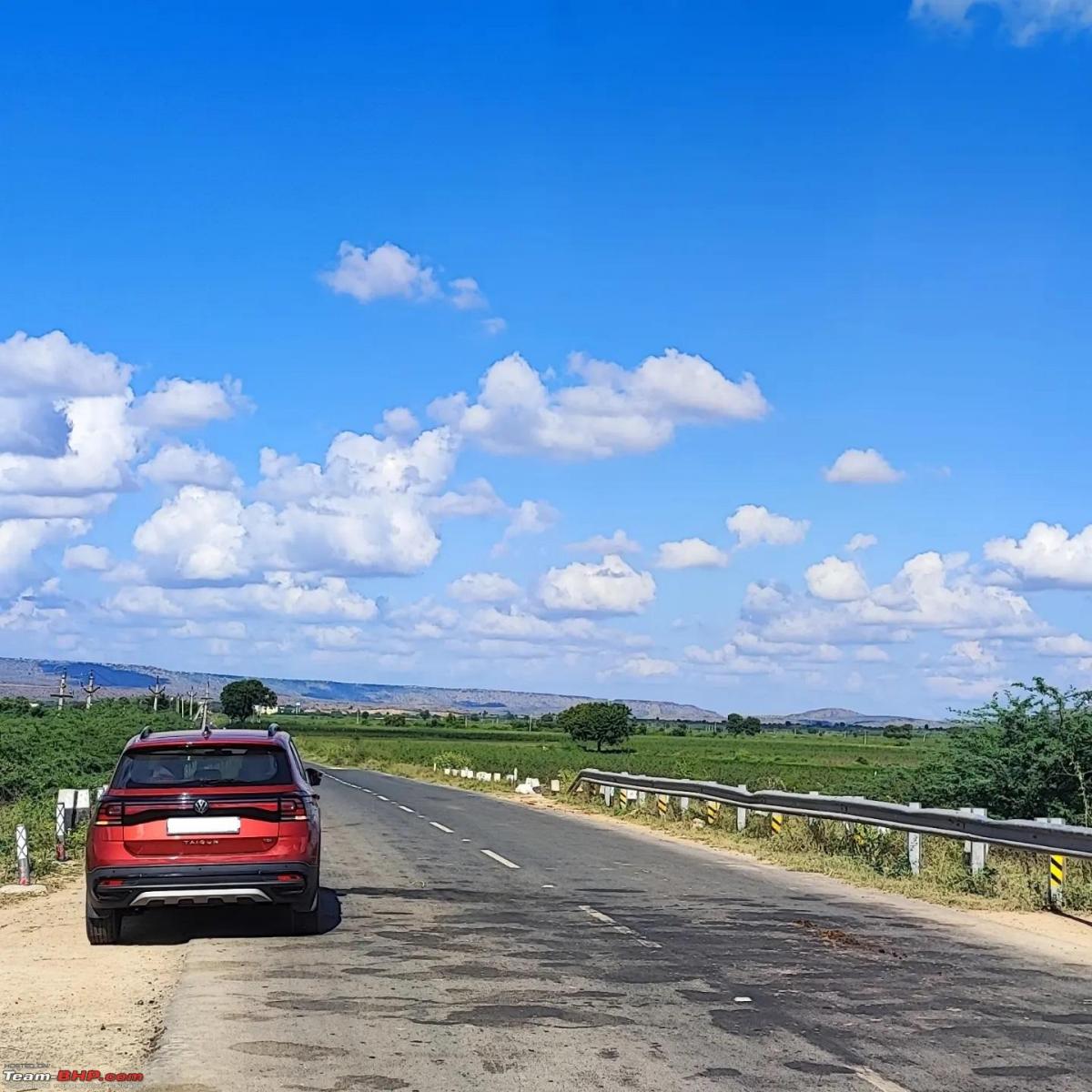 Check out BHPian comments for more insights and information.
Source: Read Full Article