My Tigor EV gets its battery pack replaced just 5 months after purchase
Have covered 200 kms since battery replacement and no issues so far.
Back in January 2023, BHPian Nanolover shared the ordeal about his Tata Tigor EV which broke down twice in 3 days just months after purchase. Check his whole ordeal here.
Now, BHPian Nanolover recently shared this update with other enthusiasts.
Thanks for all your support during my Tigor EV breakdown and mending phase.
Was waiting to give an update post 2nd service last week. When I went for service (transaxle oil change is there), to my surprise, the entire HV battery pack was ordered and replaced under warranty! The charging gun was also replaced. Seems TATA has proactively replaced it as a goodwill gesture and obviously due to visibility on our forum!
Got the car back yesterday (TAT 2 days). Since we cover approx. 60 kms every day, will keep you and the forum posted on how things go from here.
Attaching the service receipt for reference.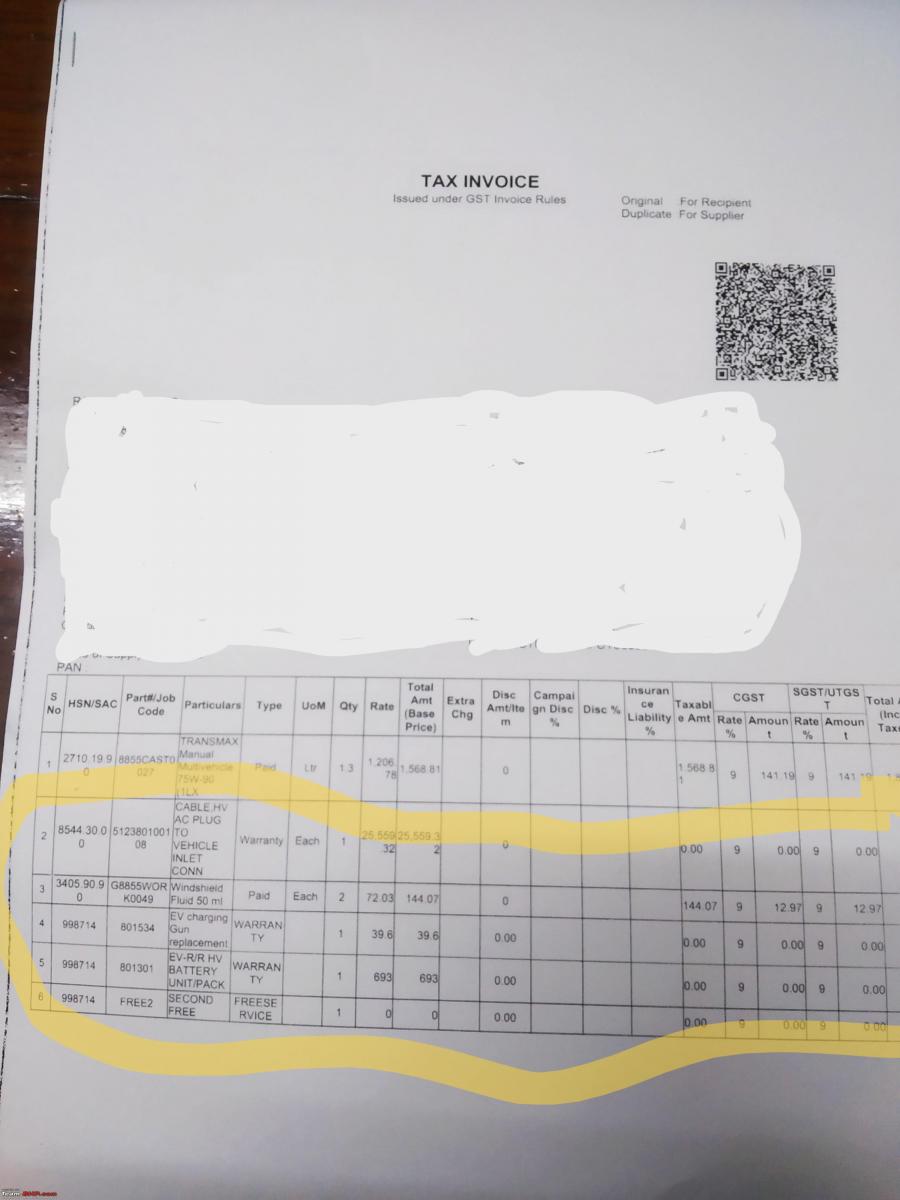 The battery was replaced but they had not mentioned the unit price rate in their service. Being Kerala, on the next page of the service bill there was Rs 1200 for battery unloading charges also!
All said and done now the company has proactively fixed the issue and replaced the entire battery pack. Though this may sound alarming as it is a major component that is being replaced if that solves the issue once and for all then fine.
Have covered 200 kms since battery replacement and no issues so far. Range also seems to be holding well, the same as the 160-180 I used to get initially.
Going to do my first charge with the new charging gun and see if the dreaded red blinking light issue has disappeared forever.
Check out BHPian comments for more insights and information.
Source: Read Full Article