My Skoda Kodiaq TSI: Observations after clocking 6600 kms in 3 months
Interiors my favorite part of the car. For ages I longed to have a full black interior, so it was kinda no-brainer for me as far as variant selection goes. Alcantara makes it sweeter.
BHPian adi_petrolhead recently shared this with other enthusiasts.
6600 kms, 84 days experience.
Fuel efficiency:
Little under 3 months, seems about perfect period to judge the vehicle. My use is primarily on the highways, about 400 to 500 kms a week. 80% of the time we are two of us in the car, and rest 20% I am flying solo. I am a heavy driver at times, I do tend to accelerate heavily to create a good gap between me and the slow moving traffic. But when traffic is little to none, I either use cruise control at 95 km/h and speed limiter at 80 km/h as soon as within outskirts of city but still on 6 lane highway. This helps in rationalizing the fuel consumption, and boy does this car drink a lot of that! It has gulped almost 70K worth of fuel in 84 days, with an average FE of 11.5 km/l.
Drive:
As stated above, primarily highway driving means the car sees good turn of speed, and I also like the growly engine sound when it revs past 3000 rpm. Speed limits are achieved effortlessly, and it loves a steady cruise between 80-100 km/h. Don't get me wrong, The car is much capable to cruise all day long beyond 100 km/h but I am careful of the speed limits and consider the other traffic is not safe enough for me to continuously drive at speeds more than 100 km/h on our highways. Only on expressways is when I drive above this threshold. When you want to overtake, the urgency with which my Octavia jumped ahead of a truck or bus or another four wheeled contraption had me smitten everytime. Not so with this car. In NORMAL mode, it takes a moment to decide how many gears to drop, there is a slight delay. SPORT mode is much more eager and sensitive to throttle inputs, and downshift delay is no longer a problem in this mode. Full potential of the engine and gearbox can be experienced in SPORT mode, as it unleashes full power and gearbox gives you jolts sometimes on upshifts. Using the paddle shifters with this mode is an amazing experience
I do not use ECO mode, only to demonstrate 'coasting' to first time travellers in the car. The gearbox sounds a bit confused and like its running under severe restrain in this mode. The car does not like low revs at slow speeds.
Handling:
The sports seats help keeping the driver and passenger in place, given the thick bolstering and Alcantara fabric which also increases friction as compared to leather, there is little to no movement in your seat, even in the second row. The stock tyres are doing a decent job, with grippy launches and high speed rain drives, I don't have much to complain, except that they're a tad stiff for my liking. I am used to the soft Michelin PS3s and Primacy 4s. Suspension keeps the car flat on high speeds, and maintains composure even in high speed turns on the highways, you won't realise the speeds you're doing on bends unless you glance at the speedo. But come bad roads and slow speeds, the movements become like a jerky, rogue see-saw. This is where I think the DCC would have been excellent. But I did not want to trade this small % inconvenience of bad roads that I encounter, for long term reliability of the components. I don't think that the DCC is ready for the conditions our country will throw at it. It would be good on Skoda's part to offer frequency dependant dampers like in the Jeeps and Mahindras. Those do an excellent job at high speed composure and bad road steam rolling. Coming from a low GC and well worked chassis of the Octavia, I am still getting used to this bear, and its habits.
Interiors:
It's my favorite part of the car. For ages I longed to have a full black interior, so it was kinda no-brainer for me as far as variant selection goes. Alcantara makes it sweeter. Yes I miss the ventilated seats, but trust me, even under a scorching sun, the alcantara doesn't get as hot as leathers usually do. It cools off very quickly with the AC. What helps also are the UV cut windows all around. And I also keep the rear window shades up during extreme temperatures to keep the cabin wee bit cooler for me. Now to the things that you touch while sitting in the driver's seat, the steering has a great feel, soft perforated leather, excellent switch gear, the paddles need a special mention. What I am not so happy with are the indicator / wiper stalks. They're a straight lift from other cars, no discrimination from Slavia till the Kodiaq. It's the same set of stalks even on my 9 year old Octy for crying out loud! 9 years! No doubt about the quality as I am still using the stock stalks in the octy and there are no quality issues, but I am bored! At least give them a damped, premium feel, Škoda? The cabin lighting is bright and all LED except for the glove box which has a halogen bulb. Areas such as the phone box, door bins, are all illuminated. Ambient lighting helps lift the cabin at night as it becomes quite dark due to the black interiors. I think they should have / could have given ambient lighting strip on the dashboard like the Octavia and Superb. Quality of the door cards is questionable. A lot of flex in the felt lined door bins, creaking speaker grilles, shiny plastics, I just wasn't expecting that. I have to strategically use silicone spray to reduce the rattles caused by creaky plastics. The dash is soft, but the finish, is not as high quality feeling as in my Octavia. The top surface is very rough! The infotainment screen size is nothing to write about, although UI is slick. Virtual cockpit is also nicely crisp, but sometimes it lags behind a command or a scroll of the click wheel while toggling through information / views / layouts. Software itself is very user friendly. There is no glare on the touch screen or the instruments. Overall, plastics in the cabin could be better finished, begs higher quality door cards, needs bigger touch screen, more ambient lights like the Audi Contour lights, missing chilled / illuminated arm rest storage.
Features:
There are no complains. I am not a fan of ADAS, or connected tech. Car is well equipped with all important features. For the price, I think you're paying for a good looking car inside out and 5 star safety. Recently saw the Tucson scored zero stars in the base trim and three stars for the 6 airbag trim. Abysmal.
Only thing missing features wise I think is direct TPMS. Absolute favorite feature for me are the amazing interiors and the powerful headlights. The beam is well spread, and bright enough in the full beam. No issues even in rains at night.
Issues:
NONE! (Just jinxed myself) there are a few, bear with me. The left headlight beam vibrates a bit, need to get it checked, the squeaky/creaky door cards, there is a weird creak on the steering when it is turned to the right, there was a small water leak from the sunroof on to the fabric cover and thankfully it happened just once, and the seats were safe. The gearbox is noisy. In an otherwise silent cabin, the sounds of clangs and groans from the gearbox are quite irritating. They're mild and are inaudible at high speeds, with music. But one can feel it on the gear lever, on the pedals.
I am happy overall with the car and do not think I overpaid at all.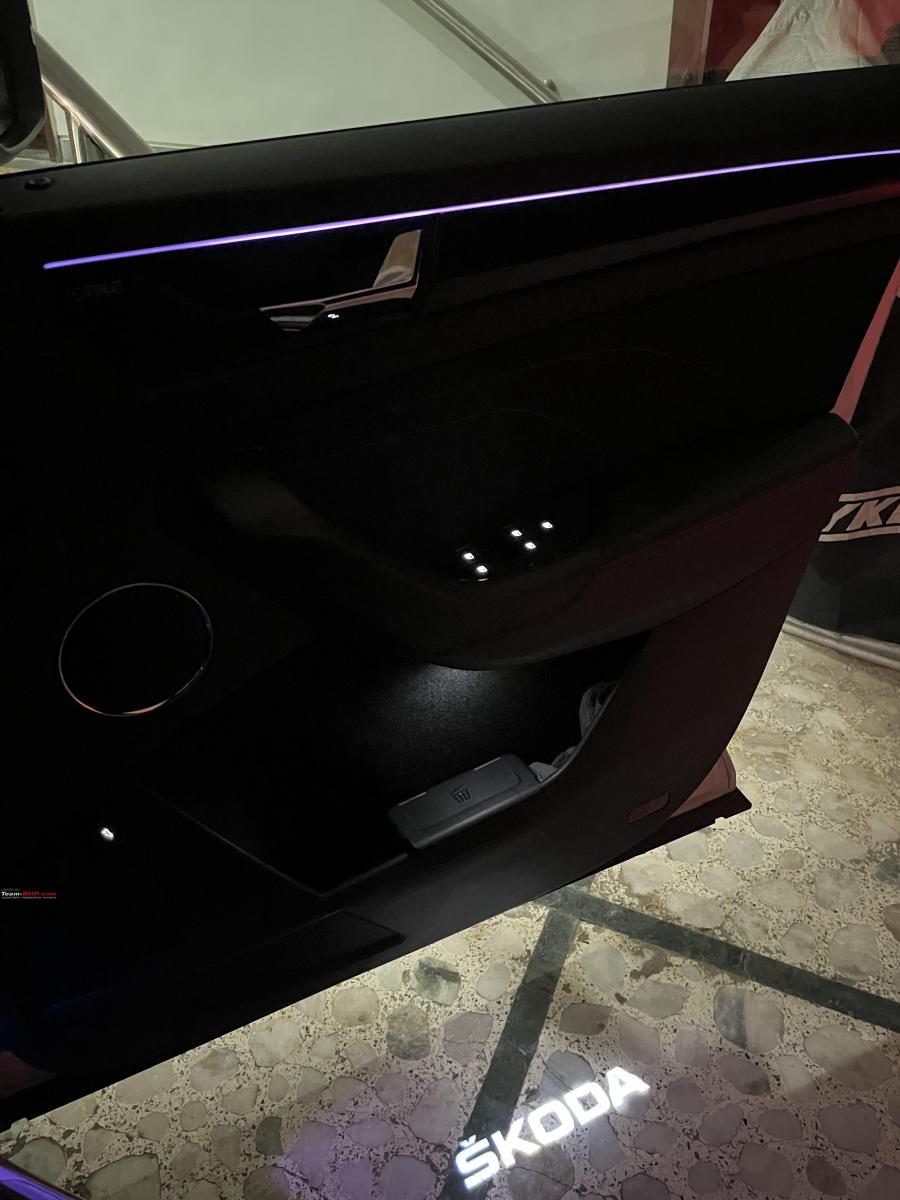 The ambient light strip, illuminated door bin whose brightness can also be adjusted, and the logo projection on the ground.
Premium looking centre console.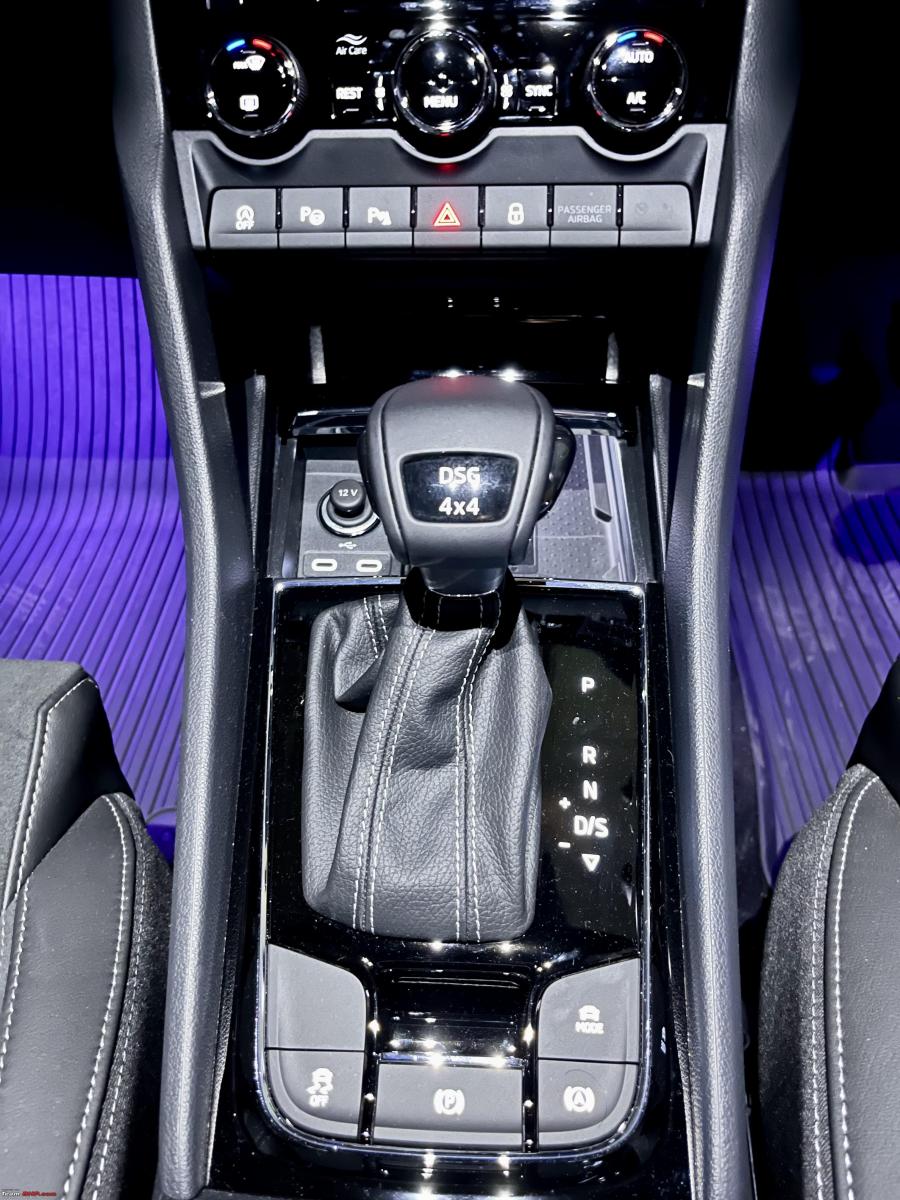 That is also a dust magnet.
Thinking of christening her, Saber-tooth! Love the tail lights and the little dance they do.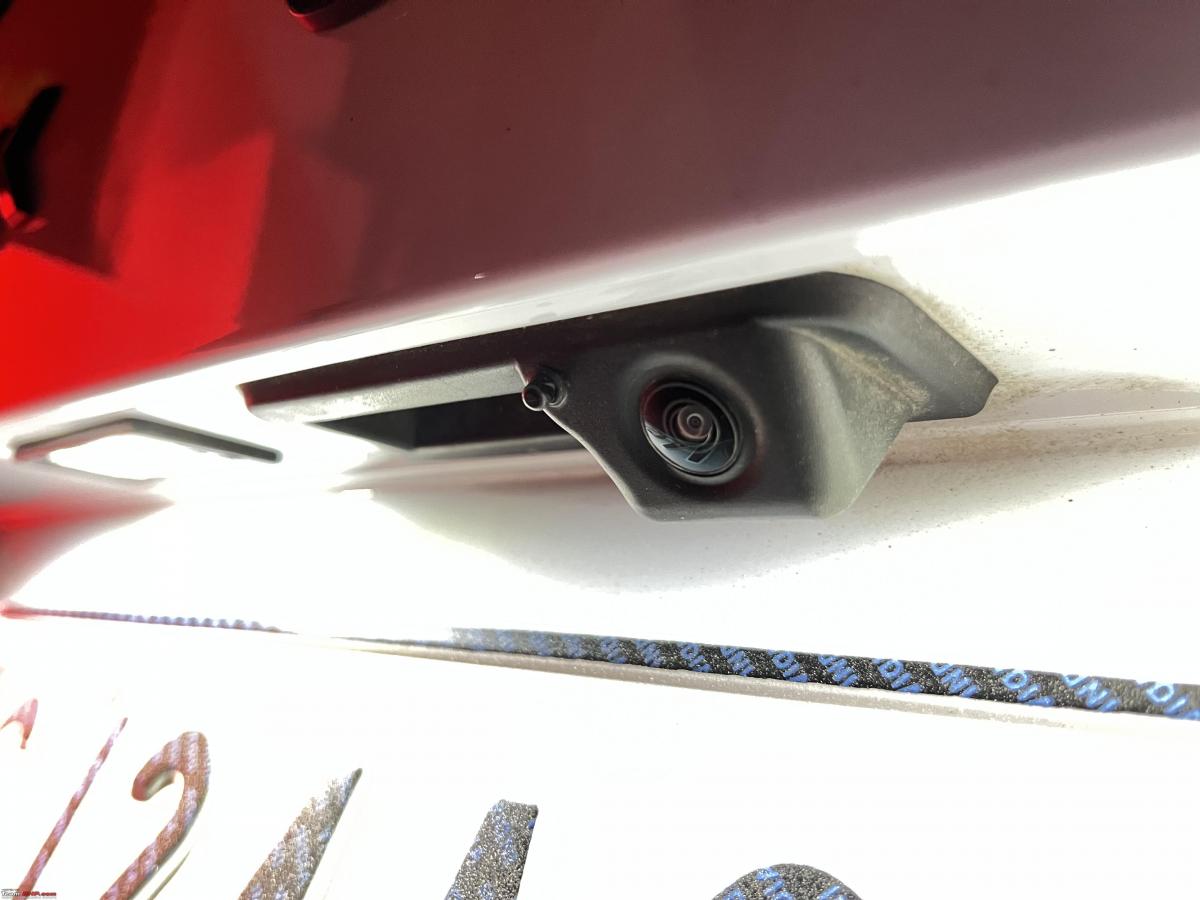 The wash feature on the rear view cam, doesn't do a good job for me. Wasted a lot of washer fluid on this with no results. Must be wiped manually to get results.
POV: Prisoners of the third row.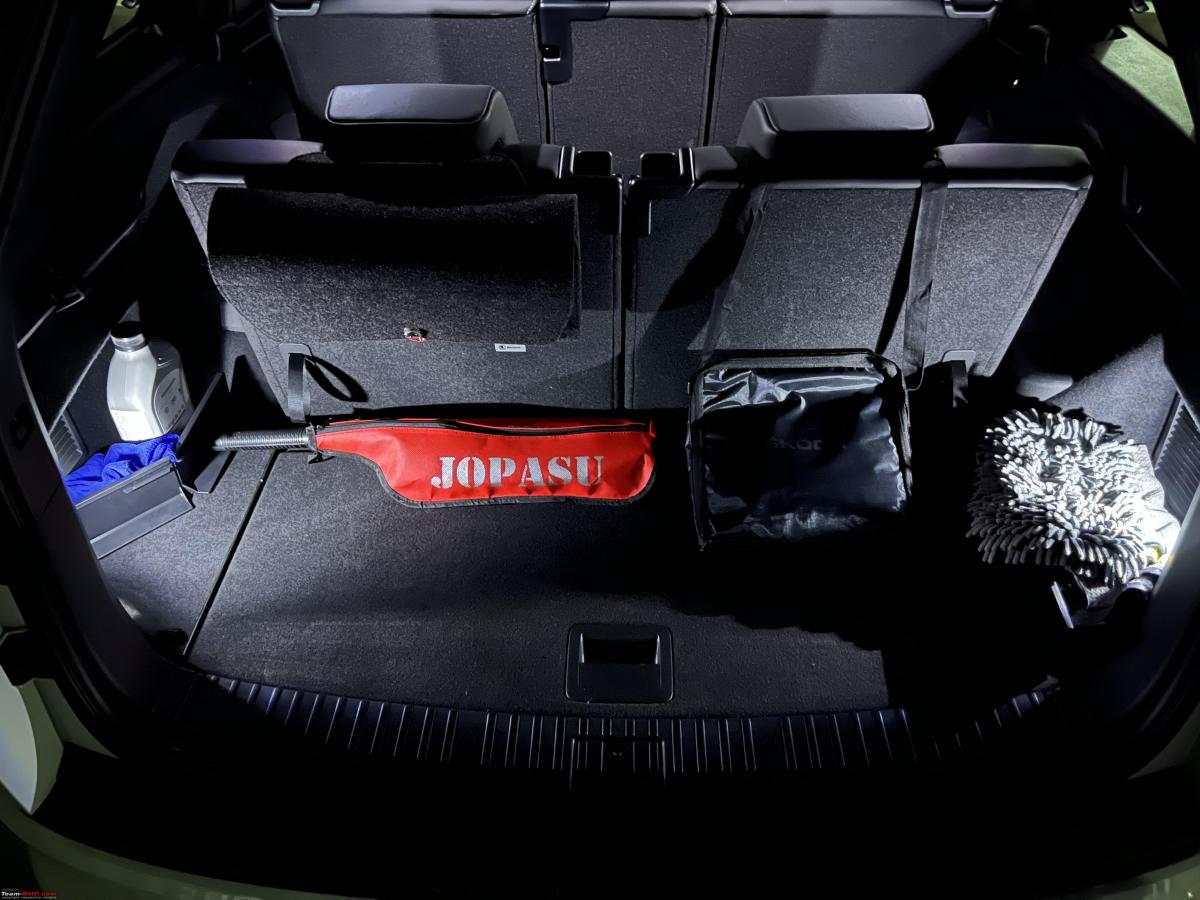 Decided to re-open the third row and still there's ample space for other stuff in the car. Note the 1 litre oil bottle, microfibre cloth, duster, wash mits and other drying towels. If you fold the seats, put the load cover back on, there is plenty of space below the floor then to store all your cleaning cloths. Car did come with netting system, haven't got the chance to use it till now.
Check out BHPian comments for more insights and information.
Source: Read Full Article