My Octavia L&K at 15000 kms: Standout observations & service highlights
The Octavia is a consummate highway cruiser with smooth, refined drives returning great fuel efficiency at good (but steady) speeds.
BHPian GeeTee TSI recently shared this with other enthusiasts.
Last week my L&K crossed the 15000 km mark and 9 months of ownership. As I reflect on the ownership experience, these things stand out specifically from behind the wheel.
Highlights:
Consummate highway cruiser with smooth, refined drives returning great fuel efficiency at good (but steady) speeds: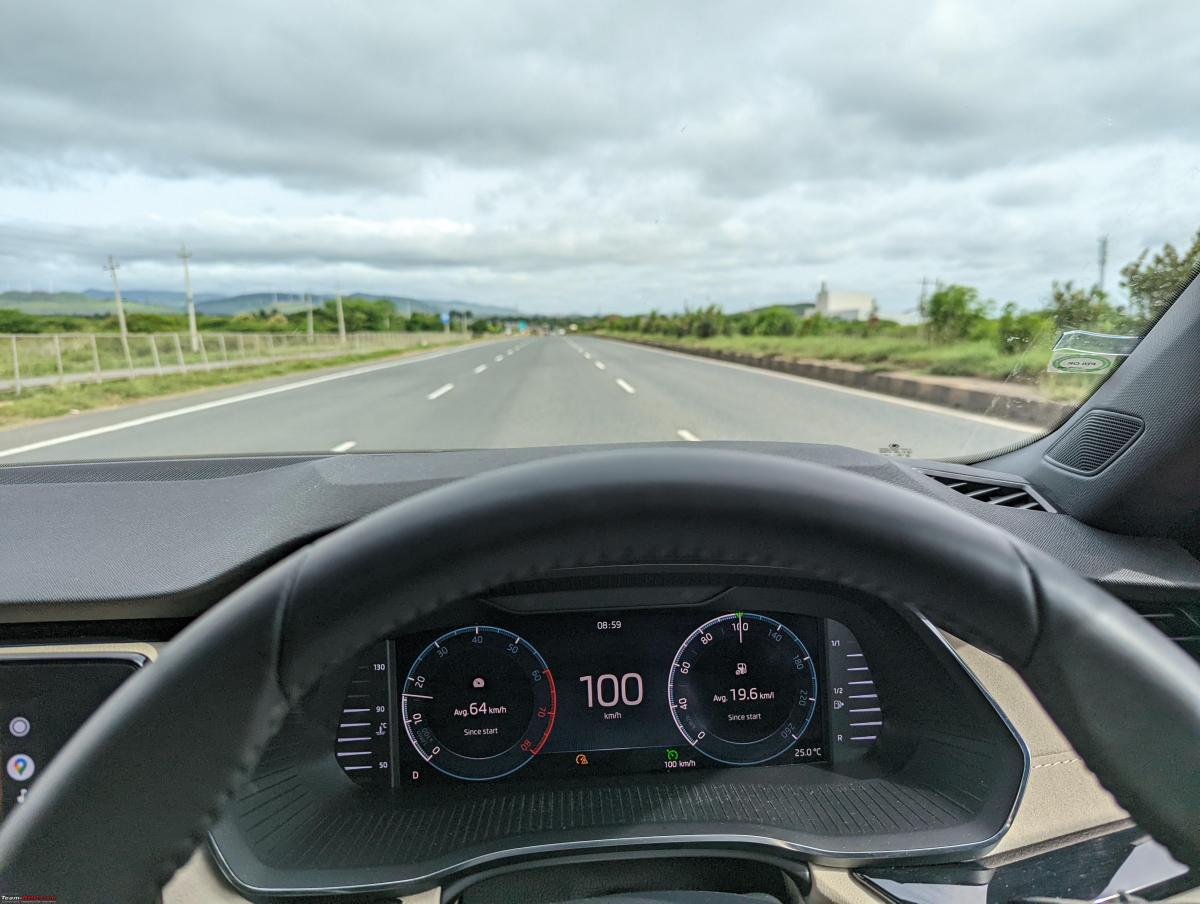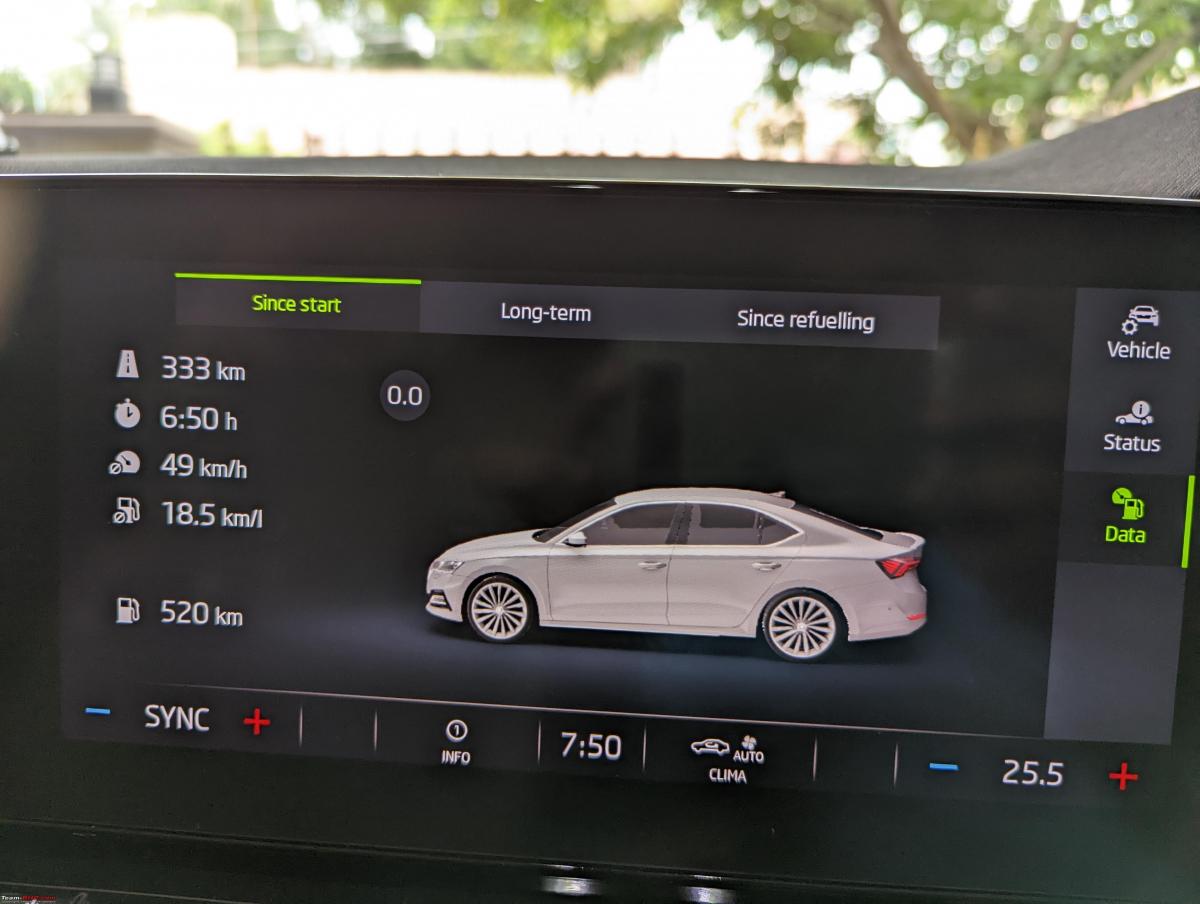 Exceptional headlights which inspires confidence during night drives. The LED elements do their thing when taking sharp bends at night and the spread and the brightness (Low/High beam) are just perfect:
Interior lighting is just brilliant with their theatrical dimming, there isn't a dark corner anywhere in the car (boot included). The front spot lights are so well focused that it doesn't bathe the front seat passengers' faces in light but lights up everything else:
Absolutely devours luggage and numerous airport runs proved it (one particular visit had two trolleys full of luggage stacked up of various sizes).
Lovely dual tone horn and it is loud with the insulation masking its impact inside the cabin. I am consciously trying to minimize its use beyond courtesy taps.
Lowlights:
Some niggles faced as well, but thanks to TAFE's exceptionally good warranty handling, it didn't feel sour.
VAG and their roof liner gremlins! Roof liner was observed to be fraying at the edges behind the driver sun visor – replaced under warranty and its a mammoth piece of trim:
The glove box wasn't closing properly at times, I suspected the release pin getting jammed – replaced under warranty.
Some thuds heard around the rear parcel shelf and no amount of re-fitment from my end addressed it, but fixed during service.
I am quite dissatisfied with wireless charging (rather not charging) my Pixel 6. It's not the fastest either when it does charge and so I keep my phone face down and rely on a stubby USB C charging cable.
An errant biker cradling his helmet on his arm knocked the indicator bit clean off the ORVM. While the indicator works and is visible, I cannot stand the toothless grin and await the replacement plastic strip (hopefully not a sticker shock!):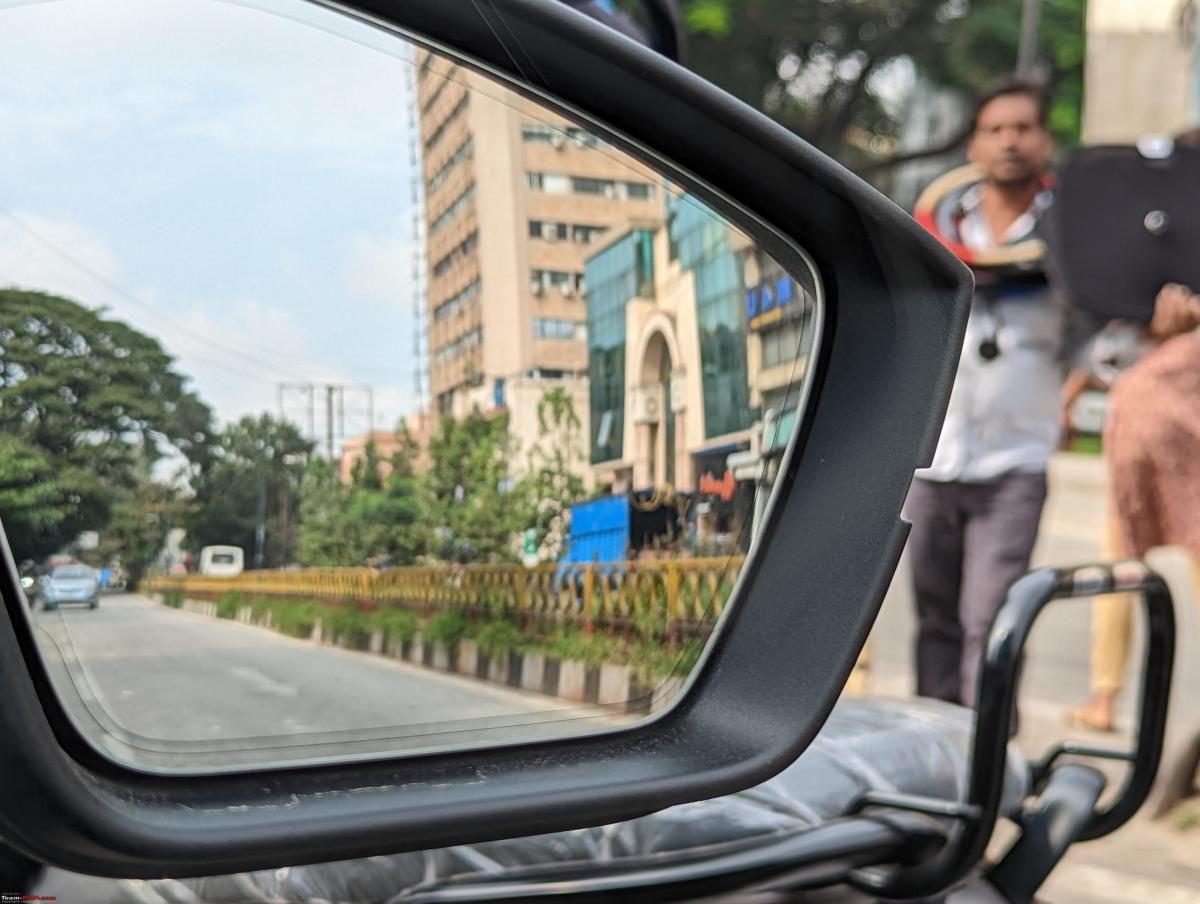 Other service highlights:
Since the car was under a service pack it was a Rs 0.0 affair, however I did interior cleaning and wheel alignment (chargeable)so that it all gets done in one place and time.
I love it when the SA captures images of the car being worked upon:
OS update of Infotainment – it feels more responsive and the bugs are hopefully gone. The welcome screen of Android Auto also looks a little different although I didn't capture it: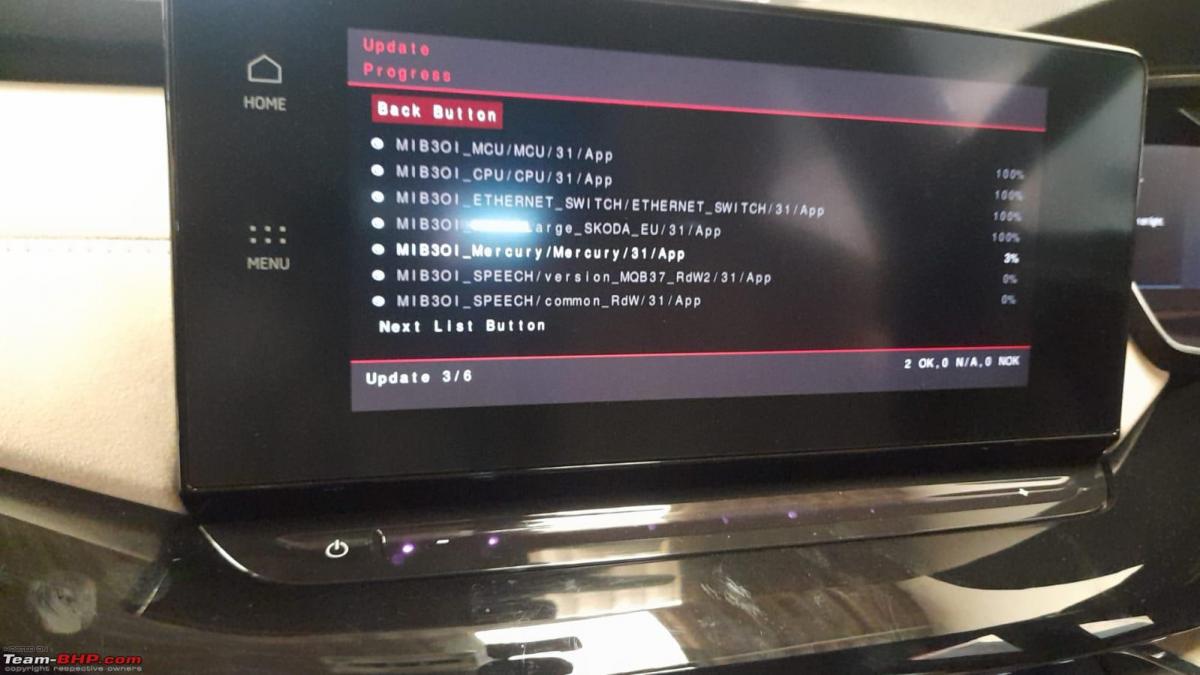 There was a server issue at TAFE and the invoice (for chargeable items) could not be generated at the time of pick up. The SA immediately raised a manual Gate Pass and let me leave without delay, saying the invoice can be paid later. A pleasant and warm gesture, I felt.
A click during top up at Shell (where engine and ignition off is insisted), I noticed that the infotainment (and media) remains on much to the suspicion of the pump attendant. Can everything be turned off and absolutely dark inside, I am curious:
To conclude, the depth of engineering and attention to detail makes its presence felt everytime one gets behind the wheel; a very satisfying feeling at that.
Check out BHPian comments for more insights and information.
Source: Read Full Article