My Octavia gets involved in a minor incident: Repair experience
The car also has an ABS warning light now which was not the case when I dropped it off.
BHPian revsperminute recently shared this with other enthusiasts.
The worst thing about my car is the badge on the hood.
I got into a minor crash on the day before Dusshera in my Octy. You can see the damage below. Nothing major, just a lick of paint fixed it.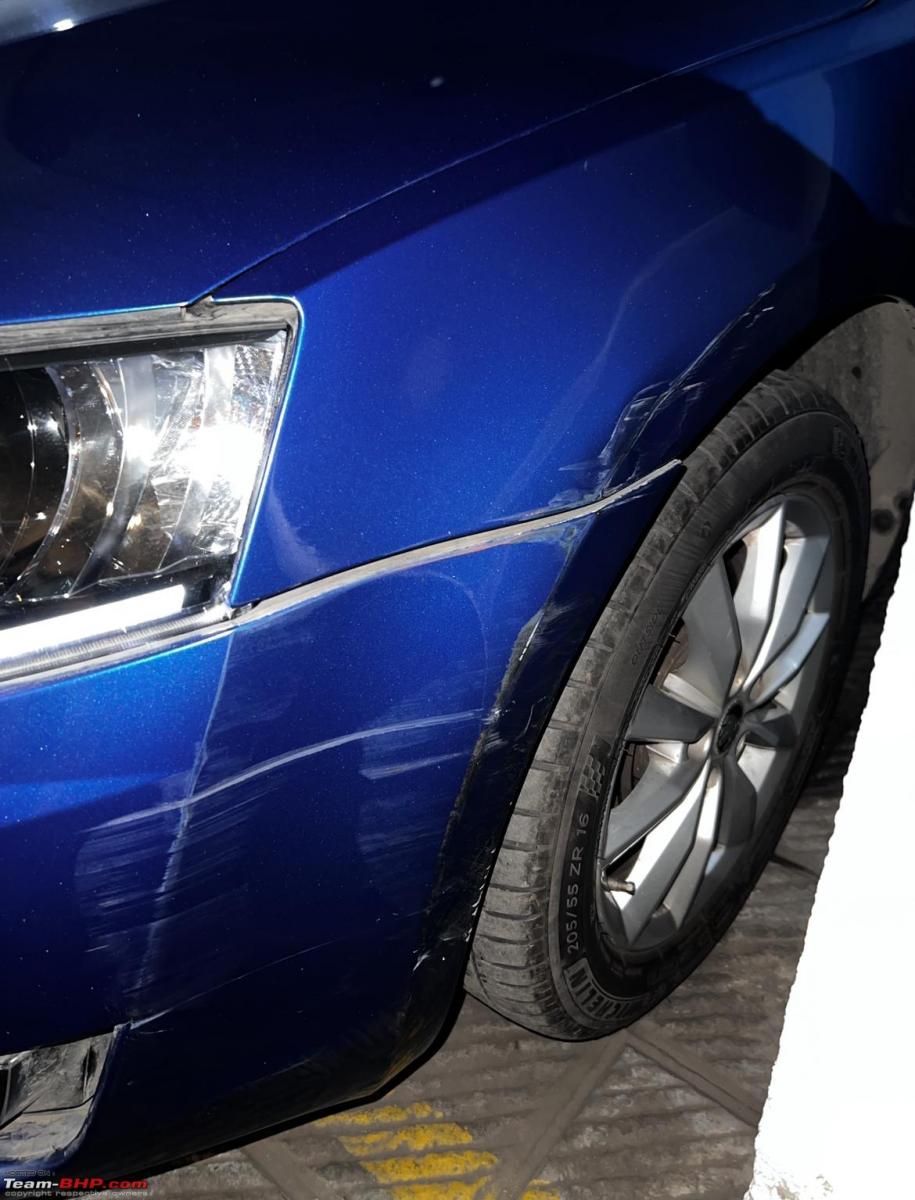 But what did leave a sour taste in my mouth was how my car was treated while in the workshop.
Firstly, I confirmed over a phone call if my car was ready or not before I visited the workshop to collect it. I was given the go-ahead. I skipped lunch and went directly from my college so that I did not cause any delay. When I arrived at the workshop, my car was parked on the road. Smack bang in the middle of a lane frequented by huge trucks owing to the fact that the workshop is located in an industrial area. Then after almost an hour, the car was washed and presented to me for delivery. This is when all hell broke loose, the car had polish residue all over it, most noticeable on the bonnet and there was no number plate fixed. Keep in mind, the car had been in the workshop for a week. Upon pointing these out, a half-hearted polishing was carried out on the bonnet and the car was handed over to me. The staff was so rude that one of their delivery drivers kept on honking at me while I was showing security my gate pass.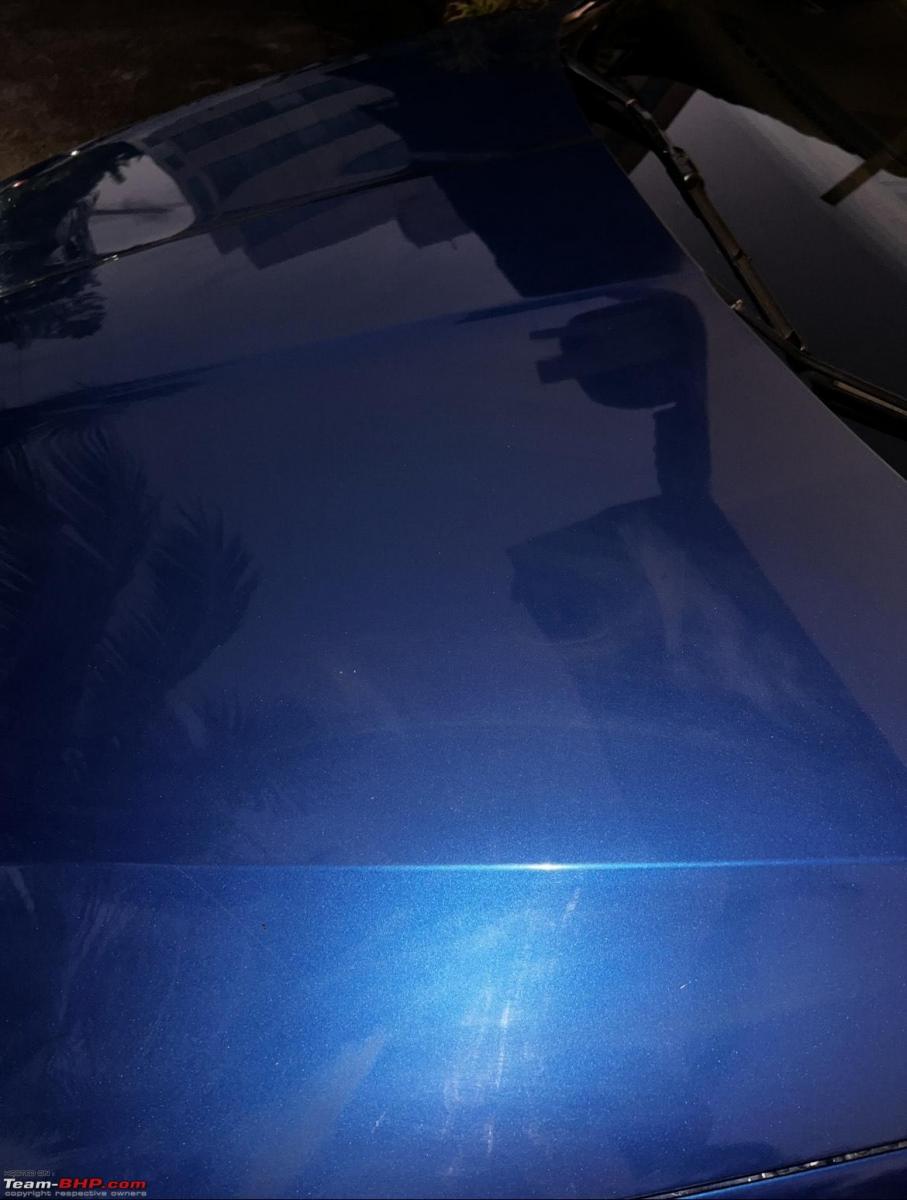 The windshield was full of polish droplets. I had to stop at night in an industrial area to clean my windshield with a handkerchief I was carrying.
In fact, you can still see the droplets on the glass.
I have spent more than 2 hours since last night cleaning the car and will probably have to send it in for full detail.
This is how the car looked on the day I gave it for repair. I, like all BHPians, am very attached to my car and keep it in absolutely perfect condition.
The car also has an ABS warning light now which was not the case when I dropped it off. I understand a sensor may fail at any given time but the least they can do is let me know about it in advance.
I have spent 6 figures at this service station over the last 10 months and I am fed up with Skoda's service. A Superb is in contention to replace this car but I don't think we are going to plonk down 45 lakhs on a Skoda anymore.
Check out BHPian comments for more insights and information.
Source: Read Full Article