My modded Maruti S-Cross 1.6: Dyno test, 1 lakh km service & more
I did get another tune later from Wolf. We are expecting 200 HP / 420 NM with this tune, will dyno it too soon.
BHPian Dr.Naren recently shared this with other enthusiasts.
I was running a low power stage 3 tune. This map was very refined and linear. I put the car on dyno at Harmonnix. The peak figures were not great, there was huge drop in peak torque. However the graph was beautiful which reflected excellent driveability and linear power delivery: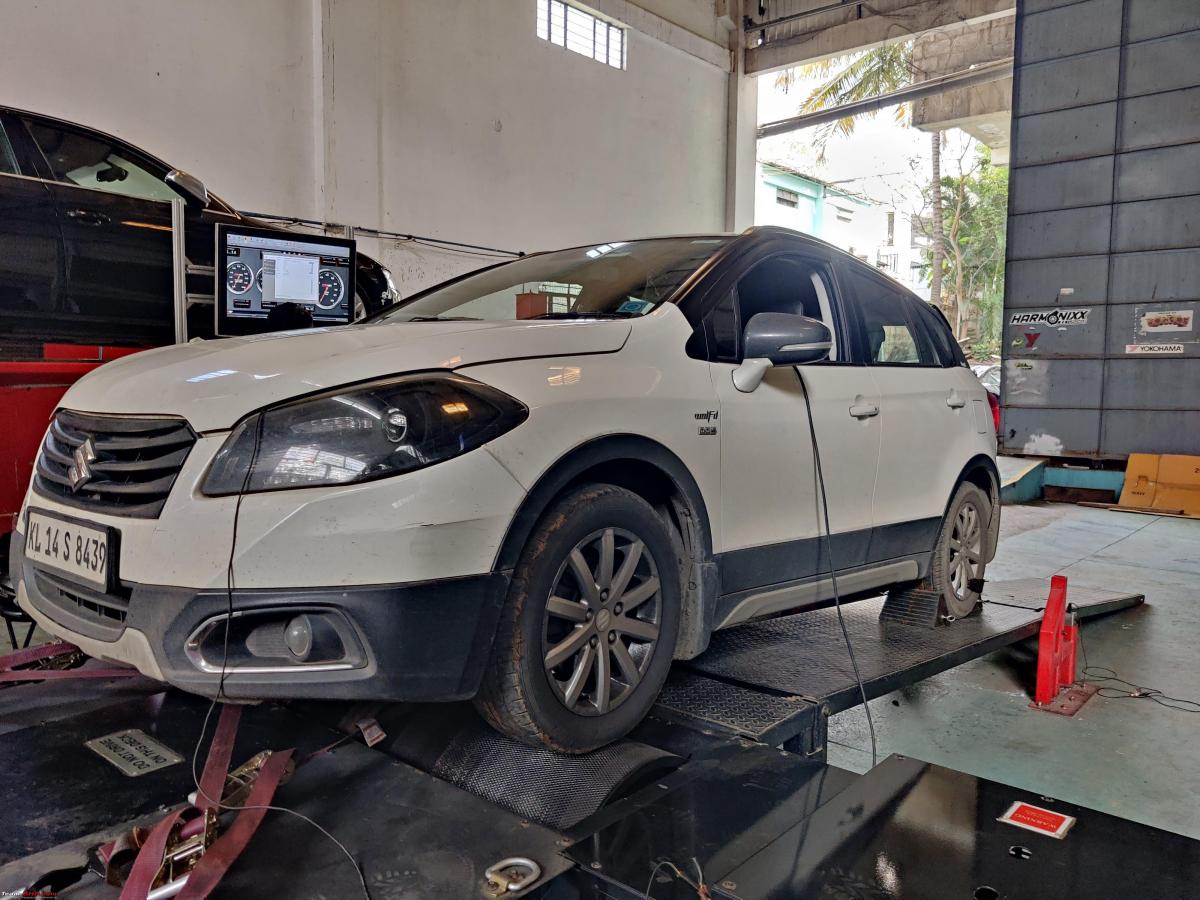 I did get another tune later from Wolf. We are expecting 200 HP / 420 NM with this tune, will dyno it too soon.
Front left mud flap and cladding was damaged, thanks to an autorickshaw in Bangalore city.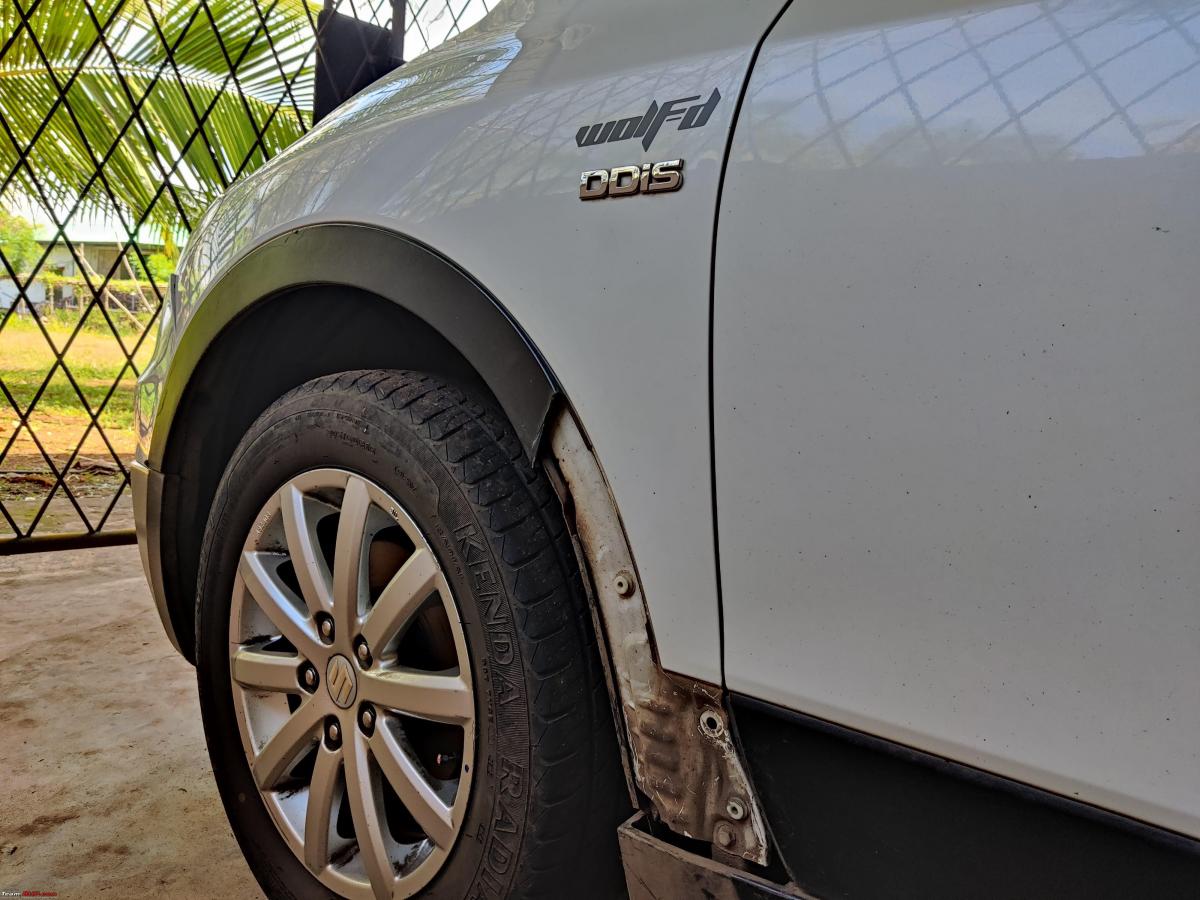 I ordered the mud flap kit from Boodmo and replaced only the front left one. I also replaced all the fender cladding:
Lower arm bushes had slight cracks. This is very common in all new Maruti cars, decided to go aftermarket this time. Link rods were also changed: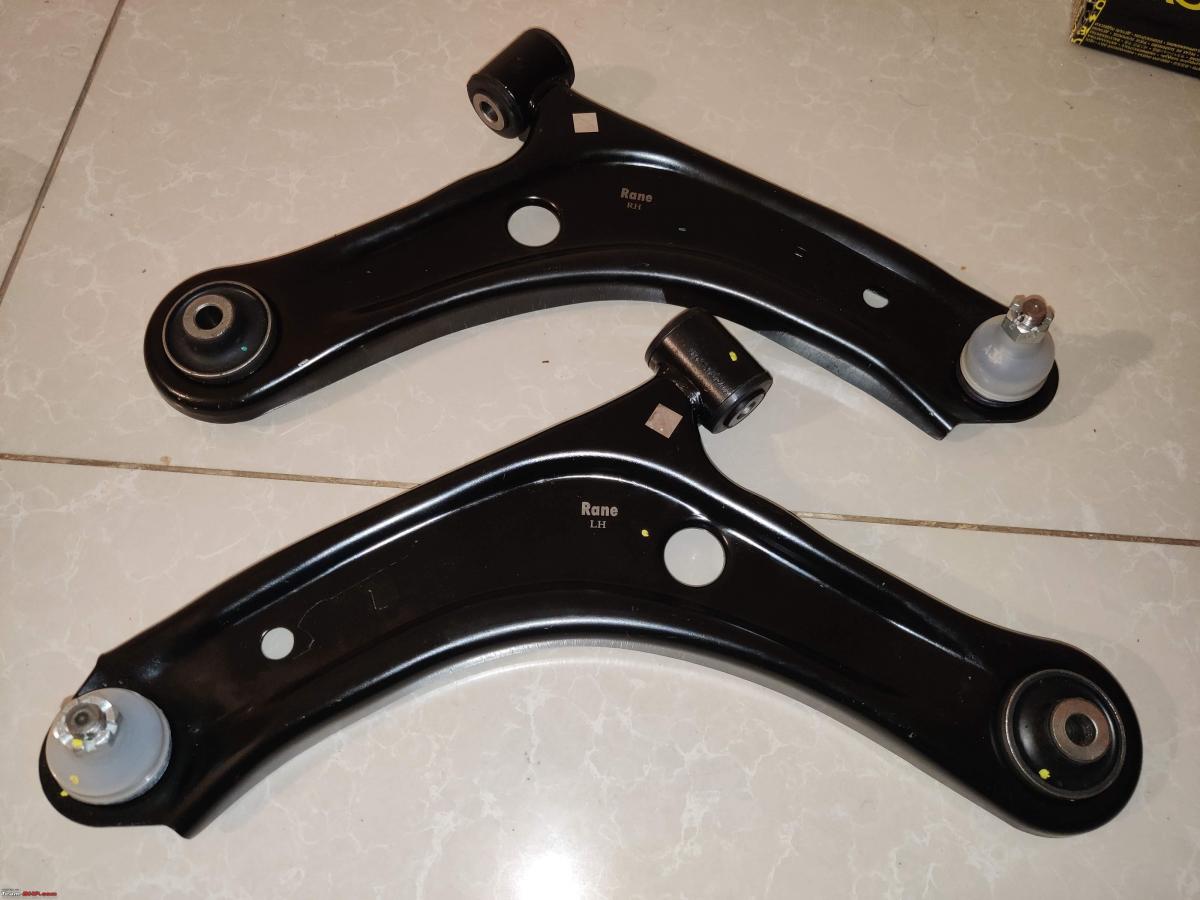 OE vs Monroe link rods: do note Monroe is thicker:
TVS Elite brake pads were installed at front. This is a new launch and replaces the Hiper pads. Elite pads have brake in coating similar to EBC pads. This helps in faster bedding in and good initial bite even when pads are new:
The initial bite was very good. I believe it is due to the coating. It did decrease after few hundred km. I am happy with these pads. The only negative is brake dust level is on higher side.
I got the 1 lakh km service done at Engineering exponents. Timing kit was also replaced.
What was done?
Engine oil: 5W40 (77 Holland).
Oil filter and Fuel filter: Purolator.
Coolant change.
Timing kit (Belt, tensioner, idler, and water pump).
Glow plug.
Timing kit was not available easily. Many owners in our 1.6 group had to wait for months. I believe it's better now as Maruti has recently imported 1.6 related parts. We also have after market option from Continental. This is a good kit at lesser price than Maruti. I had sourced MGP parts through Boodmo over last 1 year .
Engineering exponents are too good when it comes to serving S-Cross 1.6. Maruti service centres take 1-2 days to replace timing kit. They even remove the engine out for this job. Oh yes, even the service manual says to do so. EE did the entire job in just 2 hours. I believe mine was the 7th S-Cross 1.6 where they changed timing kit: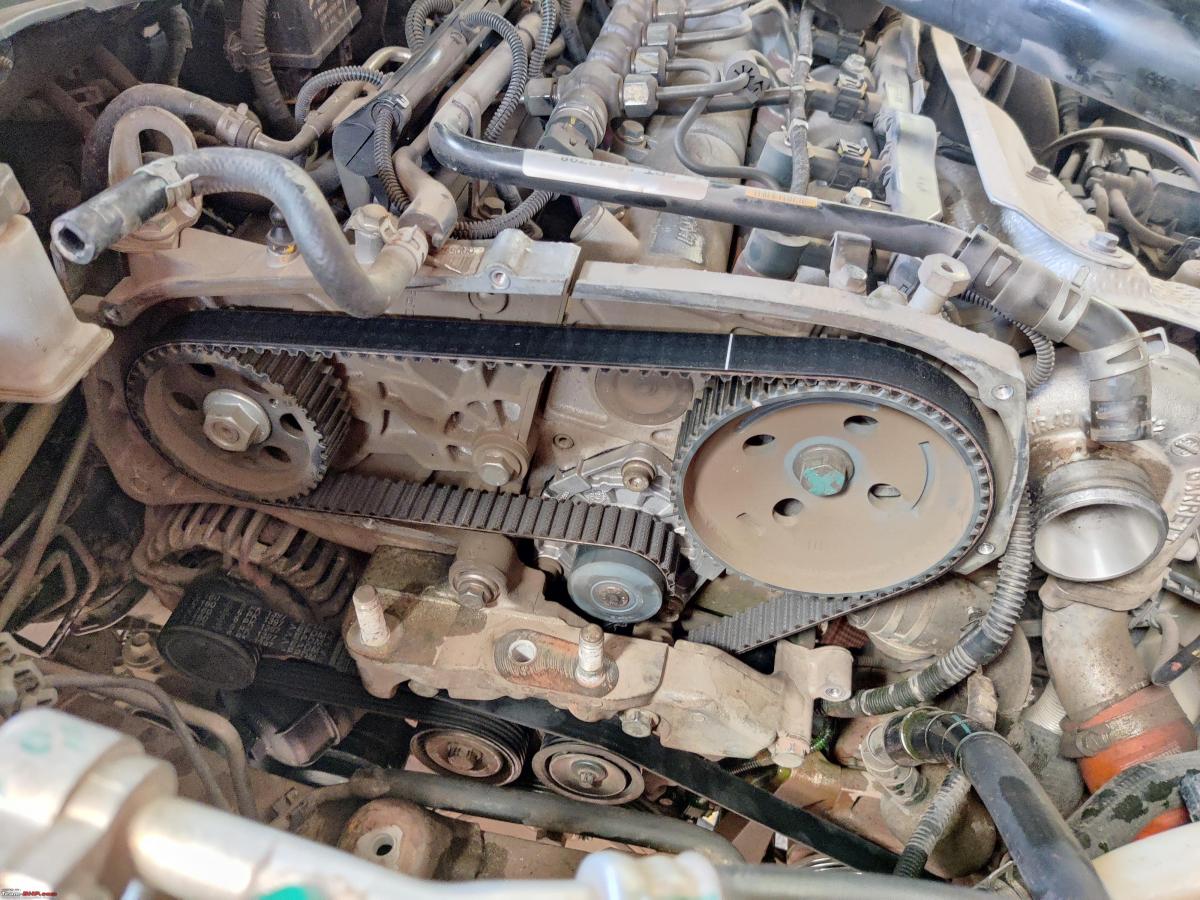 Maruti had replaced one glow plug under warranty 3 years back. I got glow plug warning few weeks back and it was cylinder 2 this time. EE sourced the glow plug within a day: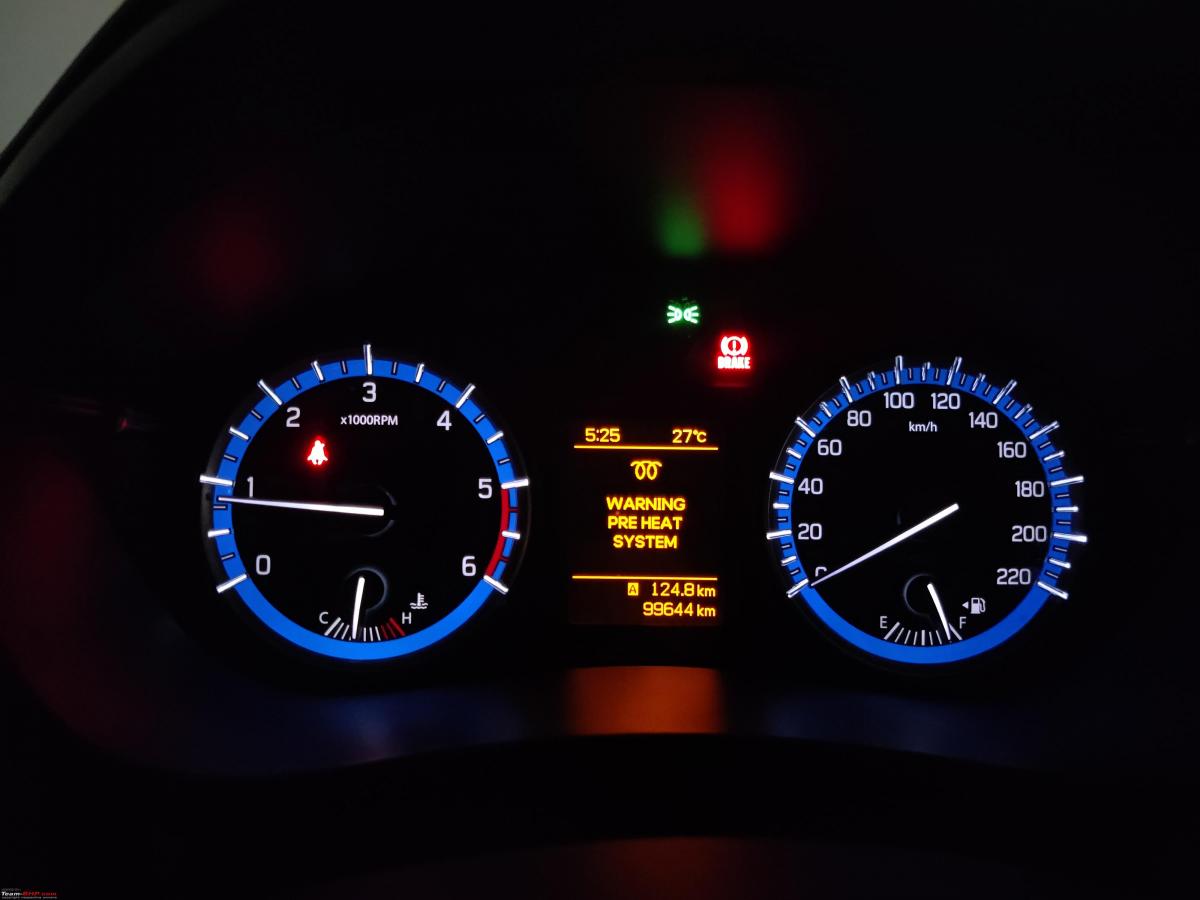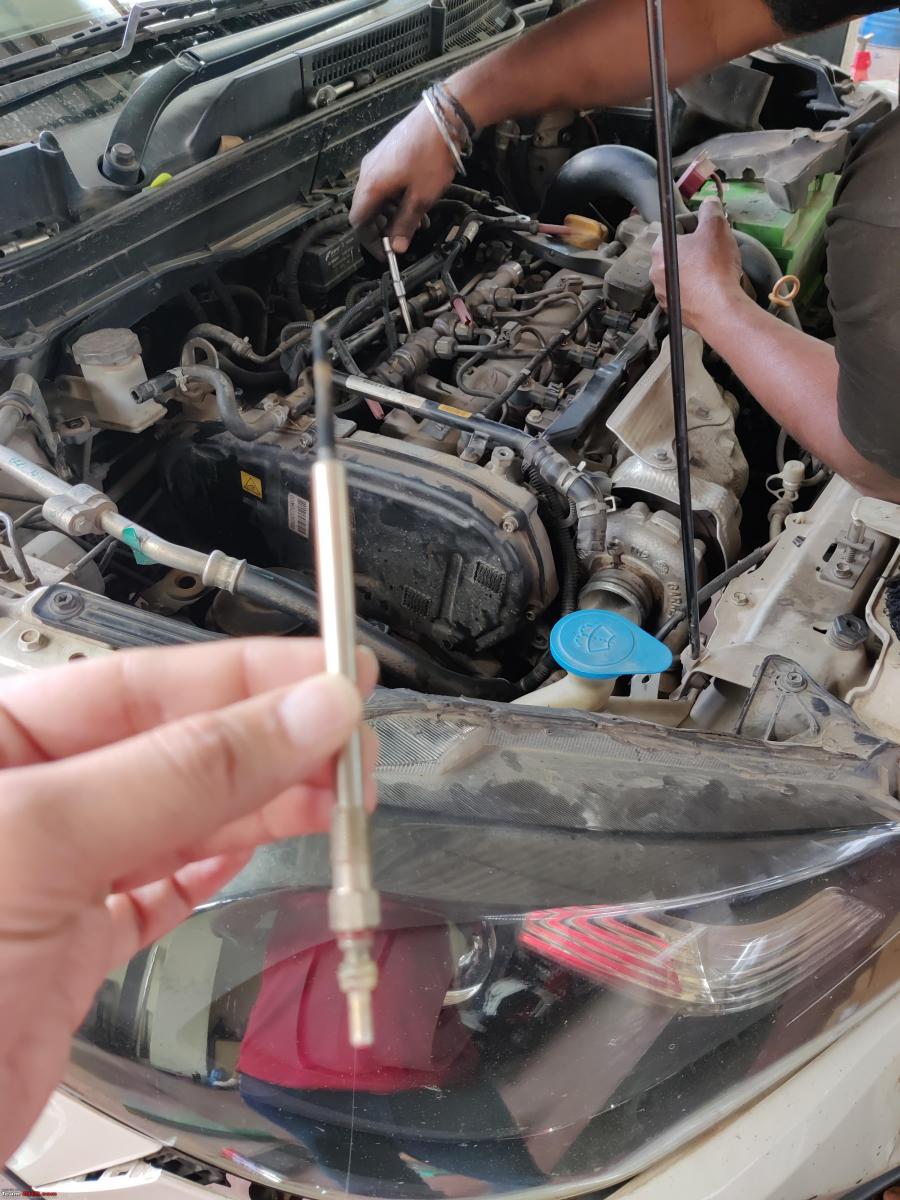 Overall they did an excellent job as usual. Initial impressions were very good post service. I am loving the 77 Holland engine oil. Engine is refined and also revv happy. This is the first time I noticed difference in performance post engine oil change.
I am very happy and proud that the car has been super reliable to date, not to forget Dr. S-Cross is the heavily modded S-Cross 1.6 in India.
Check out BHPian comments for more insights and information.
Source: Read Full Article