My MG Hector petrol CVT: 9 pros & 6 cons after 2.5 years & 25000 kms
My Hector gives an average of fuel efficiency of about 8-9 kmpl in city driving and 11-12 kmpl on highways. With cruise control, you can even clock 15-16 kmpl.
BHPian brainmail recently shared this with other enthusiasts.
Many friends and readers have asked me for my MG Hector ownership experience. Well, after owning the car for 2.5 years and having driven it for over 25,000 Km, here is my honest MG Hector overall performance review for others to make an informed decision.
Model details:
The car that I am reviewing is MG Hector Sharp CVT Petrol, BS6, March 2020 model. This a top end model of Hector Line by Morris Garages in India that costs about 22 lakhs on road in most Indian cities.
Car specifications:
This car comes with a 1.5 Liter, intercooled turbocharged petrol engine that delivers a peak torque of 250 [email protected] rpm. The model in question is a five-seater.
Overall review:
Instead of getting into the features and styling, let us straight away start talking about the strengths and weaknesses of the car.
Strengths:
Size – The car weighs almost two tons and its massive dimensions give you a very dominant position on the road. The build quality is superb, and everything feels sturdy and heavy.
Features – The car is loaded with features that your family will love, and you can show them off to your friends. The sunroof is massive and operates without a hitch on your voice commands.
Driving Performance – The car handles high speeds very well and remains stable and in control even at high speeds. You feel you are in complete control and the car does not hesitate at all. The cruise control is very accurate and lets you take off your foot from the gas paddle on straight, empty stretches. Even on city roads, the engine is exceptionally smooth and delivers enough torque to propel this 2-ton monster without any hiccups.
Suspension – The suspension calibration is good for all road types. It is not too soft, not too hard. I have driven it on all sorts of roads and the car handles any surface very well.
Space – This is something this car has no competition in its class. There is plenty of cabin space and with its 587-liter boot, you will never have to think twice before packing those extra suitcases.
Safety – With 8 airbags, the car promises safety for all its occupants, whether in front or rear, provided everyone wears seatbelts. Besides the airbags, the thickness of the metal used in the car body gives you an overall higher feeling of safety than most cars on Indian roads.
Auto handbrake – One really cool feature of this car is the auto handbrake. This is particularly useful in bumper-to-bumper traffic. When you brake, the car stops and then you can take off your foot from the brake pedal and the car will not move. When you want to move again, just press the gas pedal and the car starts moving again. If you stop for a little longer, the car senses and automatically applies the handbrake. When you press the gas pedal, the handbrake is automatically released. This is such a useful feature that takes so much of stress out of driving in heavy traffic.
Service Quality – The after sales services at Morris Garages dealers is simply fantastic. They have well-trained and very courteous staff, who maintain your car in top condition in the warranty without any fuss. Any part replacements, however expensive, are done without any questions or resistance by the team. Sometimes to my surprise, they replaced parts without even any complaints from my side. They have a very stringent quality control system and if they find anything that is not in accordance with their own performance standards of the car, they will replace it, ensuring that every time you take the delivery of your car after servicing, it is in showroom condition.
Panoramic views – Large windows and panoramic sunroof tremendously enhance the outside view, making your ride more fun, especially during scenic drives. You feel as if you are enjoying in an open car with your family. MG could have added retractable window shades to further enhance comfort.
Weaknesses:
Transmission Responsiveness – The DCT gearbox generally is a breeze, and you don't even come to know when the car changes gears, but that's where it all ends. While climbing hills, the gearbox becomes adamant and does not shift to lower gear, robbing you of the power you need to climb the hill. The best alternative in such situations is to drive in manual mode on steep climbs. Similarly, while overtaking, sometimes when you need a sudden burst of power, the gearbox feels sluggish. Again, using manual transmission is the best option while overtaking. However, you cannot always remember to switch to manual before every overtaking and another thing is that with a car of such size and unpredictable transmission its best to overtake cautiously. Moreover, you cannot expect the agility of a sedan from an SUV.
Infotainment System– The massive 10.4-inch screen does not help much if you trying to play videos, due to its portrait orientation. Also, the response to voice commands is not as prompt as you would expect from a car in this segment.
Centre console space – MG could have done better with the center console layout. There is no dedicated space for your phone or the keys. Everything just collects into a small space in front of the gearshift where you have to keep searching for your things which is not easy while driving.
Cabin lighting – For such a large cabin, the cabin lighting points are highly inadequate and wherever they are, they are too dim for an all-back interior. Often times, you need to use the flashlight of your phone to locate things inside the cabin.
Luggage hooks – Even cars in lower segments have luggage hooks in the boot to fasten the luggage to prevent it from shifting around when the car is in motion. This feature is greatly missed on the MG Hector.
Auto wiper – The car is equipped with rain sensing wipers, but they do not function as desired. Sometimes they run dry at the slightest hint of the rain and at other times they decide not to function even in heavy downpour. I have been using the conventional instead of the automatic to prevent scratching my windshield.
Mileage – This model returns an average of about 8-9 kmpl in city driving and 11-12 kmpl on highways. With cruise control, you can even clock 15-16 kmpl. By the way, no one purchases an MG hector for driving economy!!
Well, these were the strengths and weaknesses of the car according to what I experienced in last 2.5 years. I have done some extremely long stretches, some as long as 800 kms without a break but still did not feel the extreme fatigue that I would have felt in some other cars.
My verdict: 4/5 stars.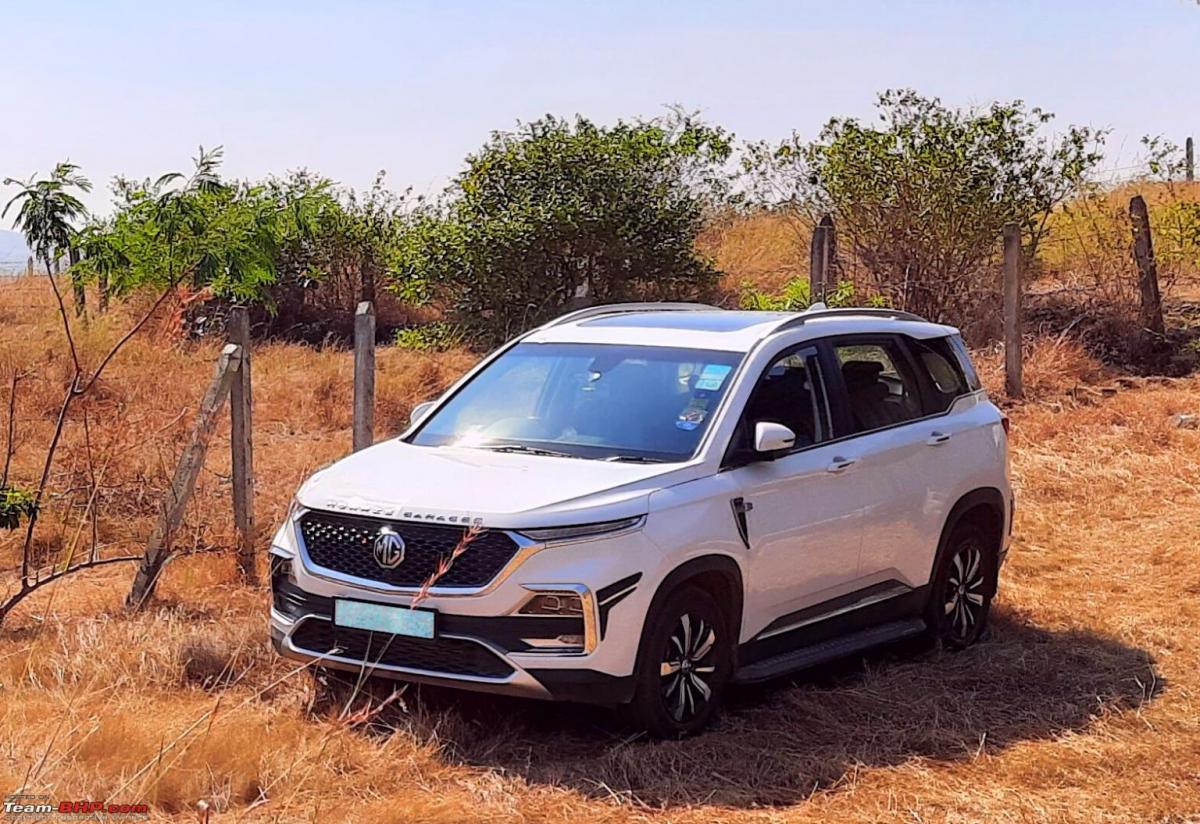 Check out BHPian comments for more insights and information.
Source: Read Full Article