My brand-new Skoda Octavia: Purchase & delivery experience
During the shortlisting phase, we checked out multiple cars like the Jeep Compass, XUV700, MG Hector, ZS EV and Tata Harrier.
BHPian rahul1407 recently shared this with other enthusiasts.
Just to give some context, our Honda City 2013 had been serving us quite well. It had been driven for 65K Kms in the last 8 years (<8K in last 2 years, due to Covid) and had been my primary car. The Polo is my Dad's car. I always ensured that my car gets enough love and care to the best of my abilities and to keep up with the current times, I also added some essential mods like upgrading to a Sony System for some handsfree Tech with Car Play, a new set of wheels at 62K kms and a new windscreen (just because some dogs decided to ruin it with scratches while deciding to be on top of the world).
The Polo, as I mentioned, while serving my dad had been exposed to a lot of extremities while handling the nuances of a growing senior citizen who doesn't care about a couple of scratches/dents as long as he feels safe and confident inside the car. This one had survived a few fender/benders, crashed bumpers, occasional dumps in potholes. It also survived an uprooted tree on its A-pillar (safely parked at night) without even a need to go for repair. I'll stop here.
Now it had been some time with the purchases and the bug to buy a new car had already bitten. Since our usage isn't as extensive and both my wife and I are from the IT industry, we knew that our usage is only going to be minimal in future. Although I live in Gurugram and while my office is at the fag end of Noida (return journey with 100+kms a day), I decided to use my Ninja 300 as my daily driver for office commute with a day or 2 in the new car whenever office re-opens. Also, we wanted to buy an automatic as we already have had enough while handling manual in city traffic.
Our journey for the car hunt started this year and we also decided to join the bandwagon of SUVs (no offense anyone). Though we had set an initial expectation of 15 Lakhs, I didn't want to settle for Korean Twins despite multiple test drives due to lack of a connection from the car to the heart, nuances of handling an SUV while comparing with a sedan, longer wait times and lack of safety ratings (Yes I mentioned this at the last but it is of prime importance to me). Talking about the driving aspect, the IVT never resonated with the driver in me (who grins every time during an overtake with a decent thrust from the City) and the rubber-band effect was a bit of a downer.
In fact, I fancied Seltos a lot and persuaded my father-in-law to book and buy one in Mumbai as soon as it was launched back in 2019 but the safety rating had just not gone well with me. We are expecting our family to grow by 2 feet in the near future, so that sentiment further made my decision strong.
Car Shortlist Phase
Tata Harrier
In Feb 2021, we checked out Harrier for its hype despite being a diesel. We drove and we didn't like it. Off the list. Period.
Jeep Compass
Then came Mar 2021 and we decided to casually check out Jeep Compass Facelift even when we knew it is out of our league. But, oh boy, the moment we sat in Limited Variant and had a glimpse of its durability (Yes, the SA made me do a few biceps curls with its bonnet), we knew that we had to work out our budget to earn this one. Then what followed were a series of test drives over the month but then Covid 2nd wave happened and our family also got affected with a casualty of a dear one and my dad being seriously affected. He was hospitalized and we dealt with post covid complications. My dad is now overall healthy as he had always taken good care of himself. However, now dealing with diabetes and heart disease as a return gift. Soon my wife also got infected but luckily she recovered at home.
Skoda Octavia
In July 2021, due to the inherent stress and bad state of affairs at home, I decided to bring back some mojo by resuming the car hunt again. Somehow by that time, the mood for Compass had faded and I started looking forward to the Octavia launch. This was one car that I always wanted to drive as a child and I kept my eyes tight on this forum and its launch. Since we decided to work hard and go for a Rs 25 Lakh car, this started making more sense due to its form factor (a sedan) and the Octavia craze which had developed as a driver's car in the last 2 decades. However, the pricing was a turn-off as we knew we wouldn't be able to cross the 30+ bracket but still decided to get a test drive. The car and test drive as expected were in a league of its own. I couldn't sleep for a few nights dreaming of Octavia but senses prevailed and we were just not convinced to buy such an expensive car.
In fact, when I was visiting my wife's house in Mumbai, I also made my FIL tag along and experience the car. In fact, he had been patient to check out every car we had shortlisted in Mumbai and a huge shoutout to my wife to check out every car twice as a curious buyer in 2 different areas with totally different traffic and roads.
MG ZS EV
In August 2021, we decided to look for other alternatives from EVs to MUVs to SUVs. We then checked out the ZS EV and though there were a lot of things to like in the car, somehow the 25L price tag did not resonate much with the space offered. Yes, I knew it wasn't for the space/size but the tech. Somehow we weren't still able to connect much with the car.
MG Hector
Since we had visited the MG showroom, we decided to check Hector, there were a lot of cool features and looked very upmarket and probably a step or 2 above. The drive, however, and the Chinese Parent Company factor didn't go well and we started looking for more alternatives.
XUV 700
The showrooms were full of enthusiasts and we eventually managed to get a preview test drive on a predetermined small stretch of road. The power was adequate on petrol auto but decided not to pursue it due to its size which is a problem for my wife and my dad for some occasional runs. 25+ for an XUV factor (which is totally worthy but some arguments are hard to beat) and the mileage to run such a heavy car. Immediately off the list.
Jeep Compass – Phase 2
In Nov 2021, since the Jeep Compass was never excluded from the list, we test drove the Jeep Compass again in Gurgaon and Mumbai on several occasions and we liked the ride much better in Mumbai than Gurgaon but somehow in Gurgaon, we found it to be a bit unsettled. Since we wanted a Petrol Automatic, the low-end torque on the 1.4L petrol made footwork with the pedal a bit more prominent and somehow felt tiring to use.
Octavia – Phase 2
Since we were already ready to spend 25+ on a car that wasn't connecting even 80% with us (owing to sedan love, effortless drive and oodles of space in City), we decided to drive Octavia one last time (YOLO factor and there should be no regrets). And I must say I would have regretted it a lot if I wouldn't have done that. No offense to Jeep owners which is an ultimate machine in its own game, the shift in the luxury and the driving pleasure was apparent and the GRIN which was there during the test drive was back and this was the time when my wife actually said let's go for it and I knew that there is nothing in life that I would now want.
Car Buying Phase
I started watching the official review forum even tightly for any leads on discounts and went to work out a deal with 2 showrooms in Gurgaon for the Style variant. Overall we got a discount of 2 Lakhs with Style pricing coming close to 28.2 L OTR.
We decided to wait for a month and started checking out deals and offers in Dec 2021, we got a deal of Rs 27.5L OTR on style all-inclusive (Ex-showroom, Skoda Insurance with RTI and RTO fees). This was a sweet 2.8L discount over the 30.3L. We took a day to decide while the showroom staff assured us that no one could beat their pricing and yes they were right.
We checked out different showrooms and while we were trying to get the best deal for Style. During negotiation, YOLO kicked in hard again and I started enquiring about the best quote of L&K trim. After a lot of persuasion with my wife for approval and my SAs for negotiation, we finally sealed the booking for Rs 30.6L OTR Gurgaon for the L&K in the new Graphite Gray Color with Ring Road Skoda Gurgaon. Huge shout out to Mr Vasu and Mr Sachin for giving us the best offers.
Yes, it is an expensive car but it's the car we need. With due respect to everyone, several folks complained back then, some are complaining still today and some would continue to complain in future of its pricing in my own circle, there was one thing for sure, that it was less of an exorbitant Octavia and more of a glimpse into luxury and features of an entry-level German (Audi) disguised in a Skoda badge. Yes, it misses out on some key features like a desirable sunroof, ventilated seats but there are plenty of goodies that wouldn't stop you from buying one.
Honda City Sale Phase
Well, talking from both head as well as heart, there was actually no problem with City wrt to its frugal maintenance and well-kept condition. In fact, when we decided to sell City (simply because it would have been difficult to maintain 3 cars and Polo was certainly less driven at 30K and 6 years of age), nobody in our house was actually happy to do that. In fact, when there was a shortage of some life-saving drugs for COVID, I sprinted using my City from Gurgaon to Chandigarh in less than 4 hrs on each side (Yes, I may have not respected some limits and I am really sorry for that) but our City didn't break a sweat and always assured that it has our back. Fast forward to this day and soon after posting the ad at various forums, our deal materialized with a guy in our own society in less than 2 days. We sold our car for 3.7 Lakhs and bid adieu with a lot of emotions. Needless to say, I have visited his lane to see our car (Mind: It's not yours anymore, Rahul) at least thrice to see if it's in good hands.
PDI and Delivery Phase
The rest of the process was overall smooth. I did PDI to my satisfaction. I was given an option to choose between Lava Blue and Graphite Grey as both were not allotted to date and there were some hiccups on the delivery date to Server Issues at the RTO website but no regrets. Looking forward to many more miles with our new car.
I will let the pictures do the talking.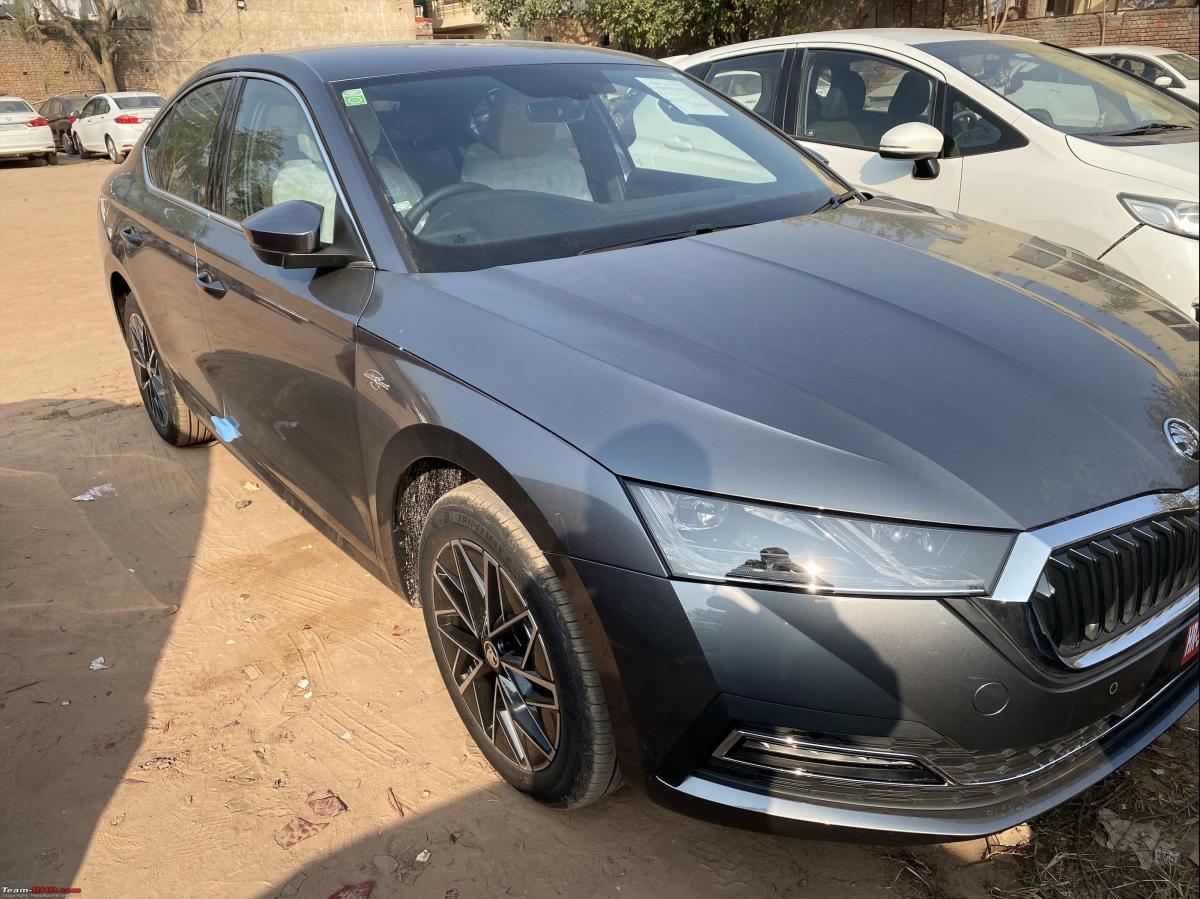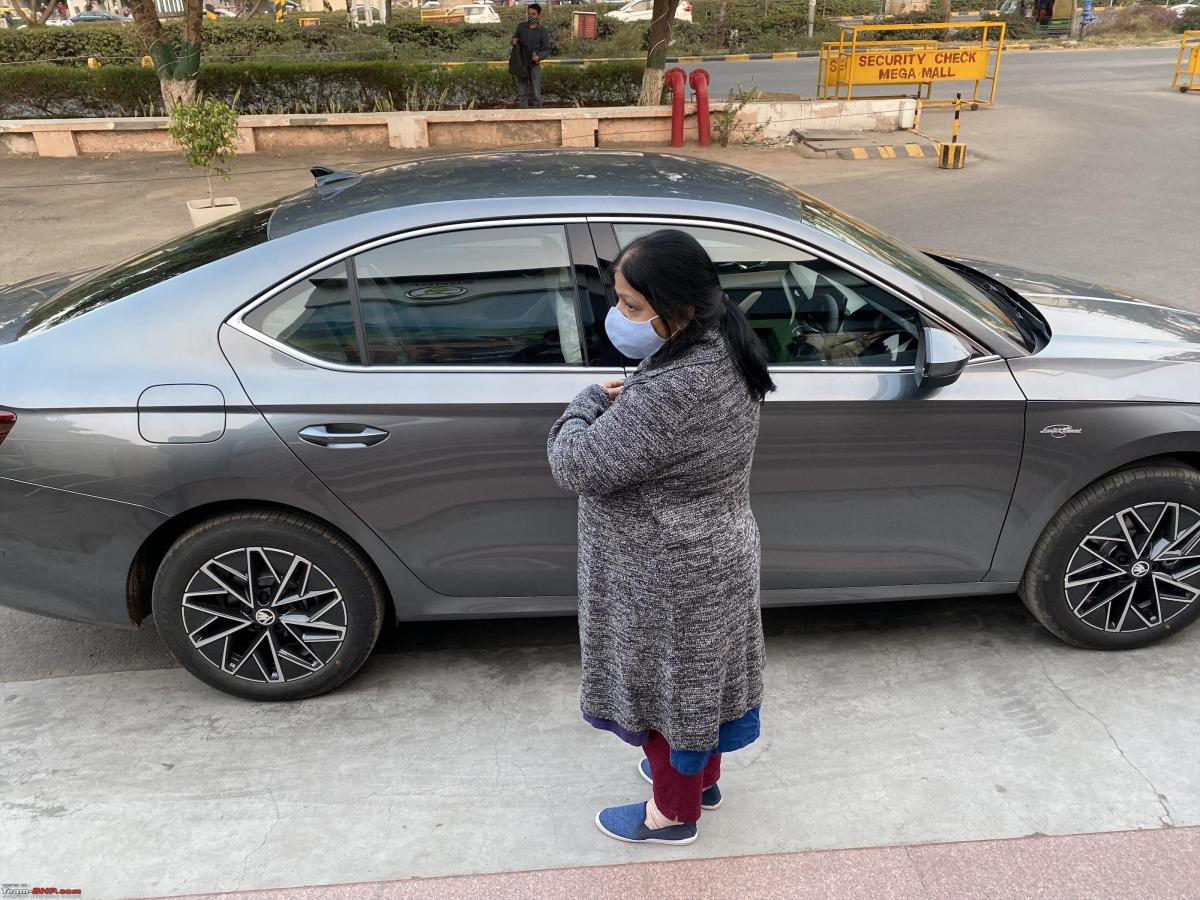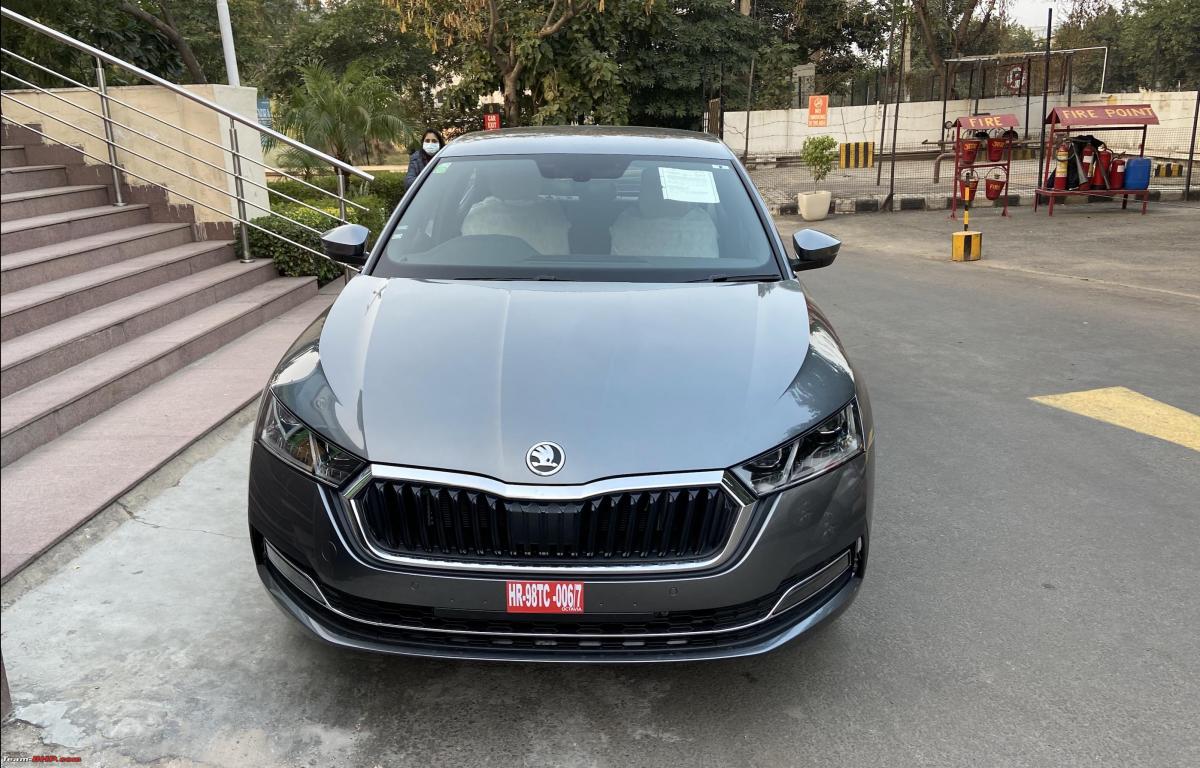 Check out BHPian comments for more insights and information.
Source: Read Full Article