Modified my Force Gurkha to make it more comfortable & adventure ready
Changing the rear seats to make them front facing was on the cards for a long time.
BHPian Trojan recently shared this with other enthusiasts.
So the new year brought about a lot of perspective, heck it canned out our plans for the BS6 and with that we thought on adding a few accessories to the Gurkha and make it more comfortable and adventure ready!
External changes:
Rooftop tent: This was on the cards for a long time and being back in the cities meant we got a chance to see it up, close and personal and helped us decide on it. The existing roof rack was finally put to good use and it was pretty much a plug n play.
Now with the added weight on top, I can feel a bit of body roll on undulations, though not too much. Will be moving the tire pressure by 1psi at least and observe how it fares.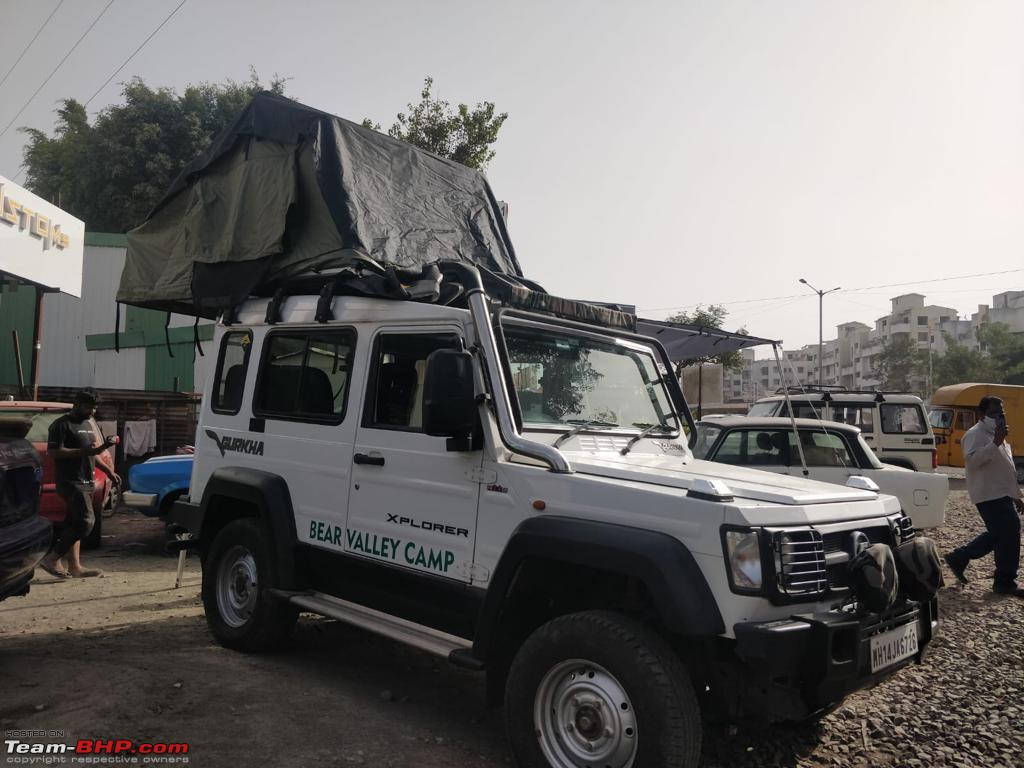 Bicycle rack: Have installed a 3 bicycle rack, so that we can carry our bikes around too, need to test this too. It has been hooked on the rear tyre frame and part of the weight is on the tyre – seems balanced enough.
With the added weight and protrusions, it never won any awards for aero-dynamicity and now it would be left to be seen how it fairs on the mileage front.
Internal changes:
Changing the rear seats to make them front facing: This was on the cards for a long time and finally found the right guy for the same. Amit Goud (Ground Designs) helped out and got a set of some really good seats (ARAI discards) so practically brand new. It had the Kia/Hyundai branding, and came along with center arm rest and 3 point seat belts and ISOfix mounts too.
The modification to the body was also done in a very clean manner and we are extremely satisfied with the overall result.
One thing that we were concerned about was the available boot space after the change, but this has actually helped in increasing boot space as it the volume has gone up due to the seat back.
The seats: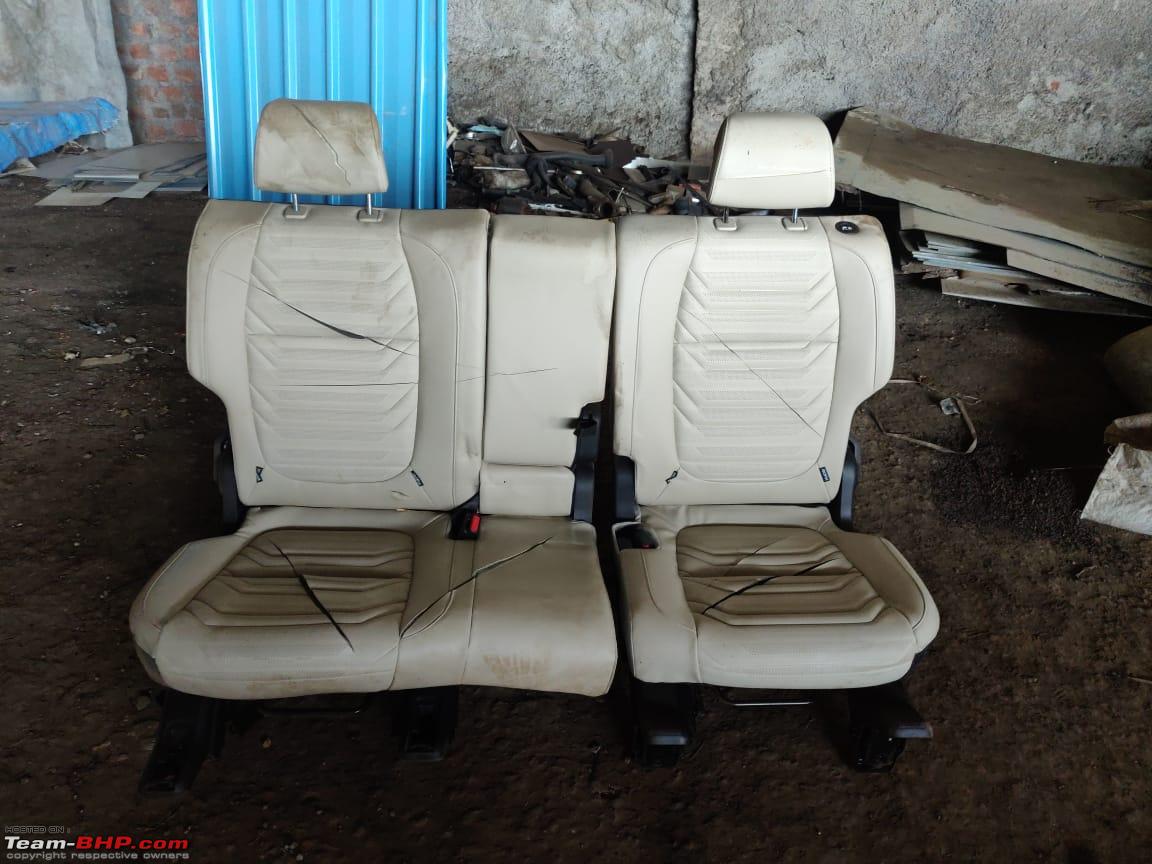 The frame fits snug between the wheel wells: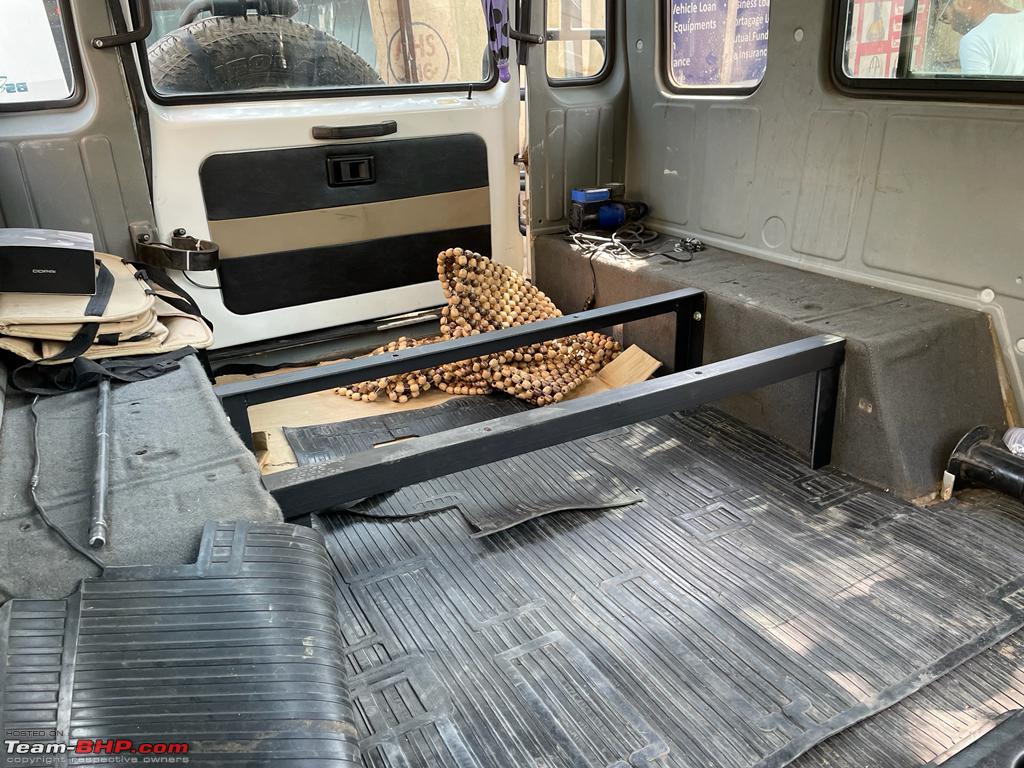 The legroom and space on offer is not compromised – and yes got the seat covers done too: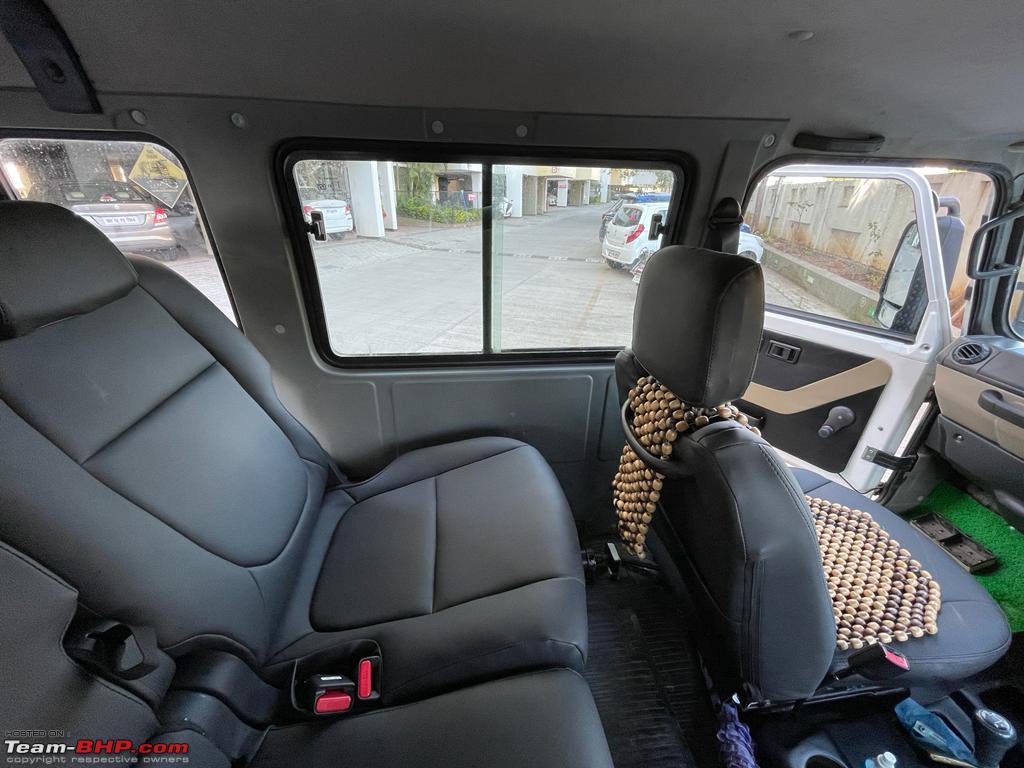 The boot space has increased, will post a picture with luggage, as of now can see there is plenty of space under the seats too which can be used for tools etc.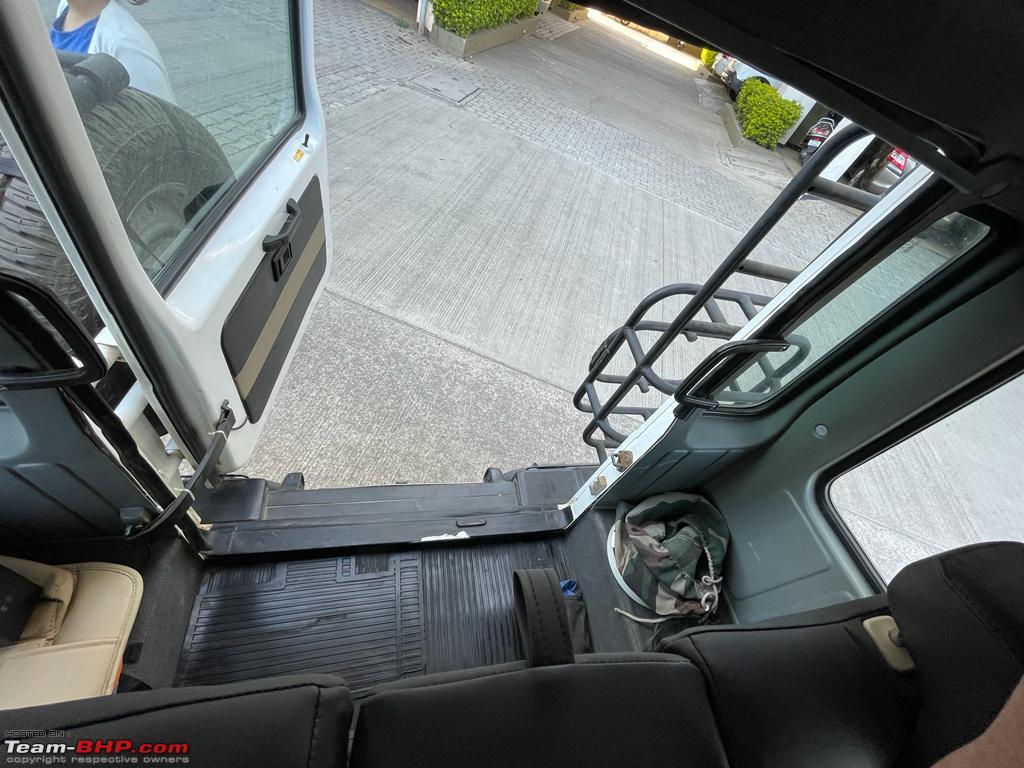 TPMS: Though I carry a compressor with me, wanted to add a TPMS just to have another gadget on the dashboard checked out the reviews on Amazon and seemed quite reliable. I didn't go for the internal ones as I was not completely sure about their reliability and in the FAQs and troubleshooting they do mention that sometimes they might have to be refit. And removing tyres for that would make that very difficult.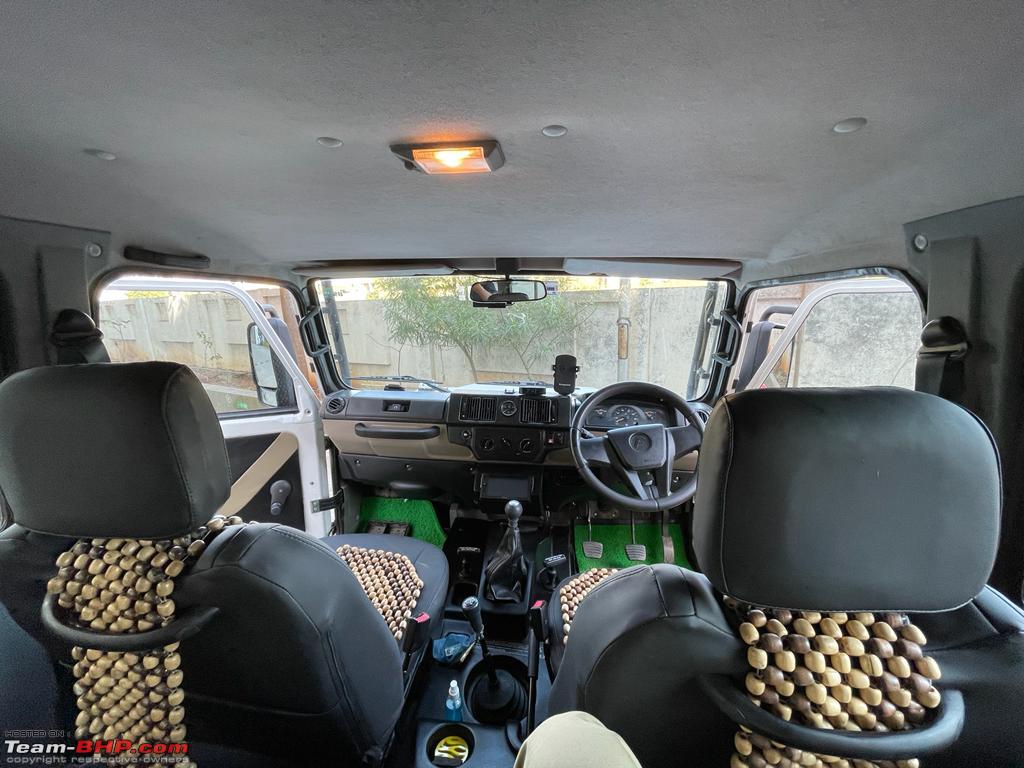 Dashcam: With the kind of driving we do, this should have been installed a lot earlier – but hey better late than never. Got the DDPAI 500 Mini which comes with an inbuilt storage (so no memory cards etc) plus 4k recording and the clarity is very good.
Music system: The position provided for the music system is not too great and I spent a long time trying to find a solution to fit a 9 or 10 inch Tablet on the dashboard which could double up as our Navigational Aid along with playing music over Bluetooth speakers. But never found the perfect accessory for the same, one accessory shop owner was willing to try out some jugaad for our sake to install a regular Android Music system on the flat dashboard by making an additional frame and drilling holes on the top, but wasn't too sure how the outcome would be and the long term durability of such a mod, so decided against it.
Since, the utility of an android/navigation unit was not a priority (due to location), focused on the Music front and decided on the Sony XAV1500 coupled with a pair of JBL speakers (A series I think) and the result is actually quite satisfying. We are not audiophiles and the output is really crisp and definitely a lot better than the bluetooth speakers we used earlier. This will make our drives a lot more interesting.
Maintenance & service:
Fuel tank damage: On the vehicle maintenance and servicing front, during our return back to Pune, we had taken a halt at Nasik (inside the city) and unfortunately someone fiddled with our fuel tank trying to steal fuel from it in the Hotel parking. Though there was no spillage whatsoever, once we reached home, I realized we were dripping diesel. Upon inspection it was found that the drain bolt was tampered with and the threading and tank itself was found to have been damaged. This meant that the tank would need to be replaced and the same was promptly ordered from Indore and took around 7 days for the vehicle to be back home after the visit. We had also noticed the power steering fluid leakage and this was rectified by them FOC.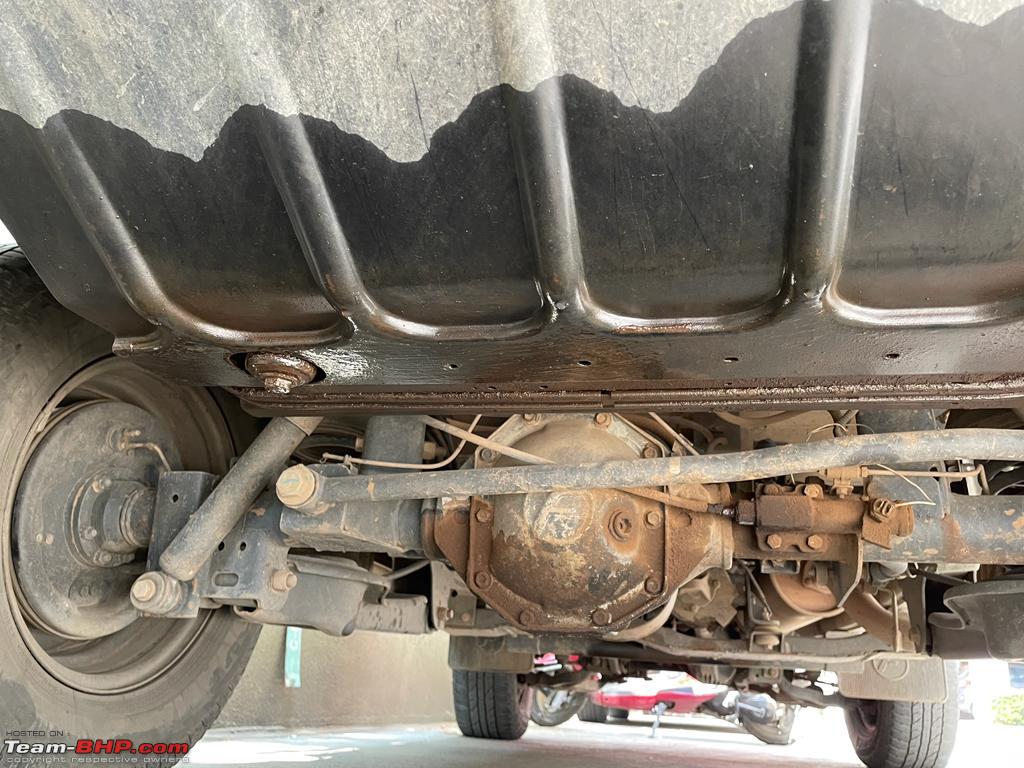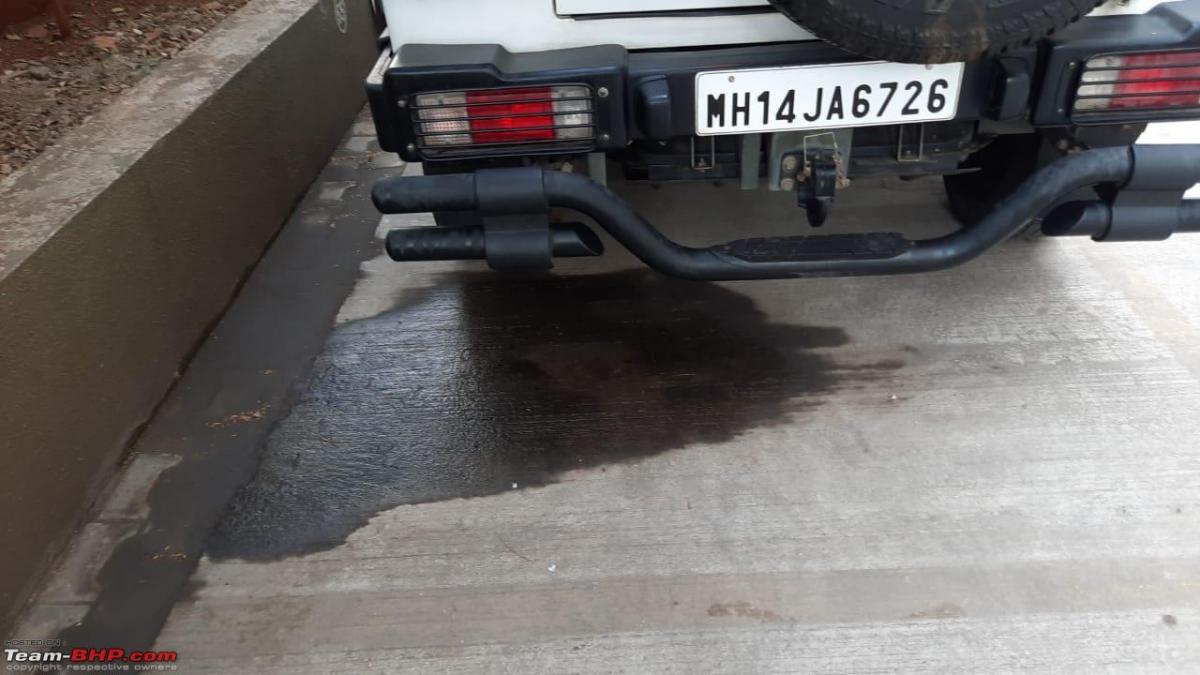 Check out BHPian comments for more insights and information.
Source: Read Full Article