MG ZS EV facelift test-driven: 3 enthusiasts share their observations
This one can totally be hypermiled for 400km if on a pinch. So, range is more than enough.
BHPian Arnav612 recently shared this with other enthusiasts.
I went to the MG Showroom at Prabhadevi today to check out the ZS as encouraged by the dealer who sounded rather excited about the car over the phone earlier today.
Quick observations:
Black looks majestic. I switched my booking from White to Black immediately. It looks insanely sleek this time around with the wheels adding considerably to that effect. Very elegant and minimalistic to the eyes.
The interiors now look like a car later than 2020 unlike the pre facelift that looked a little obsolete. There is a red stitching too which adds to the experience.
Overall quality is really premium, doors have a nice thud to them and everything feels expensive.
Price increase OTR is estimated to be around 1.3L (Pre facelift was for 26.2 in October 2021, and unofficially stated by the dealer is an On Road of roughly 27.5)
Infotainment screen is finally nice and legible unlike the previous one. It's slick to use and the 360 degree camera has a 2D and 3D mode as well.
7 inch MID is a great addition, although the menus are yet a little small, when there actually is space to accommodate larger text.
It's great to note that they haven't removed physical switch gear for essentials like air-con and audio volume. There's also this useful "Home" button to drive you out of menus directly, small but significantly useful.
No test drives possible for 1 week. And 15th March they get the first set of allotments which is said to be minimal in number, and April will have a healthy bunch of cars coming in (when I expect mine to come).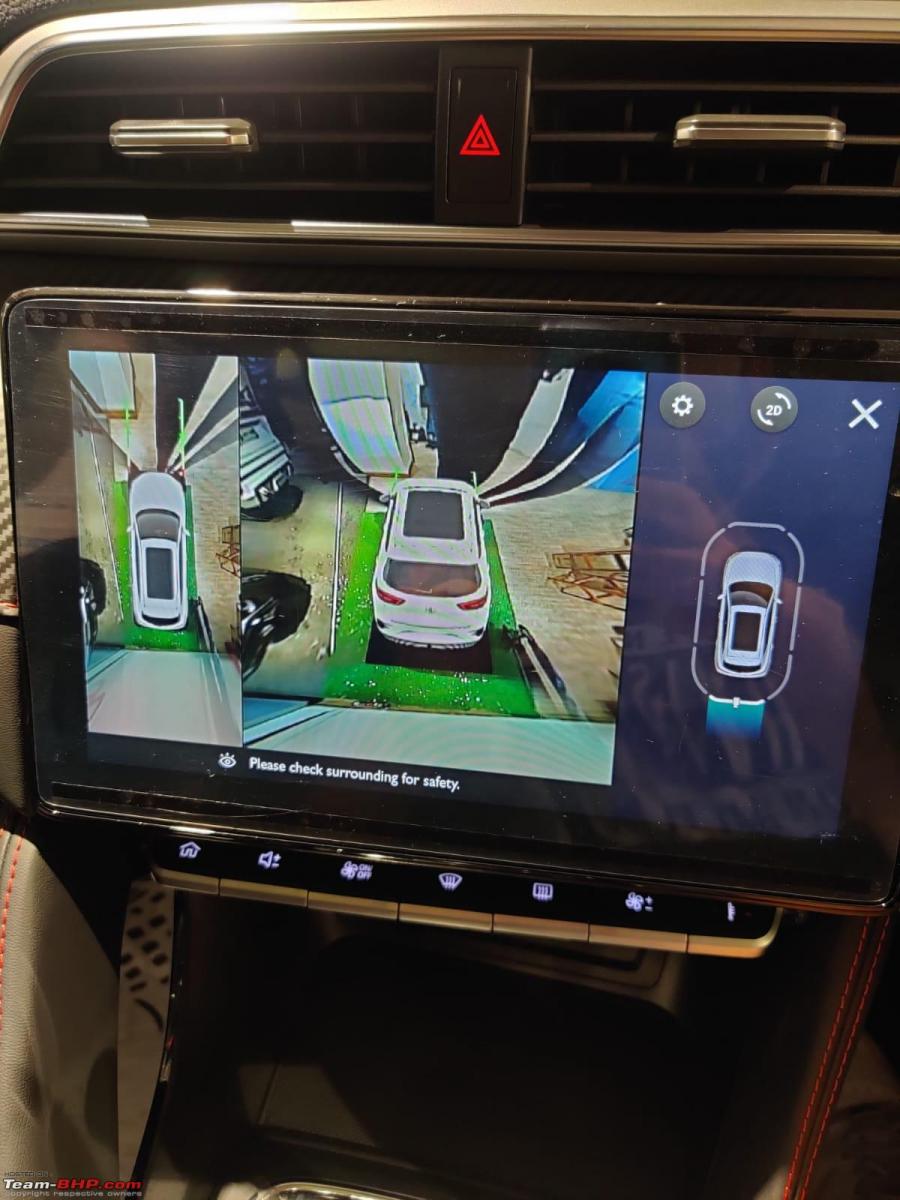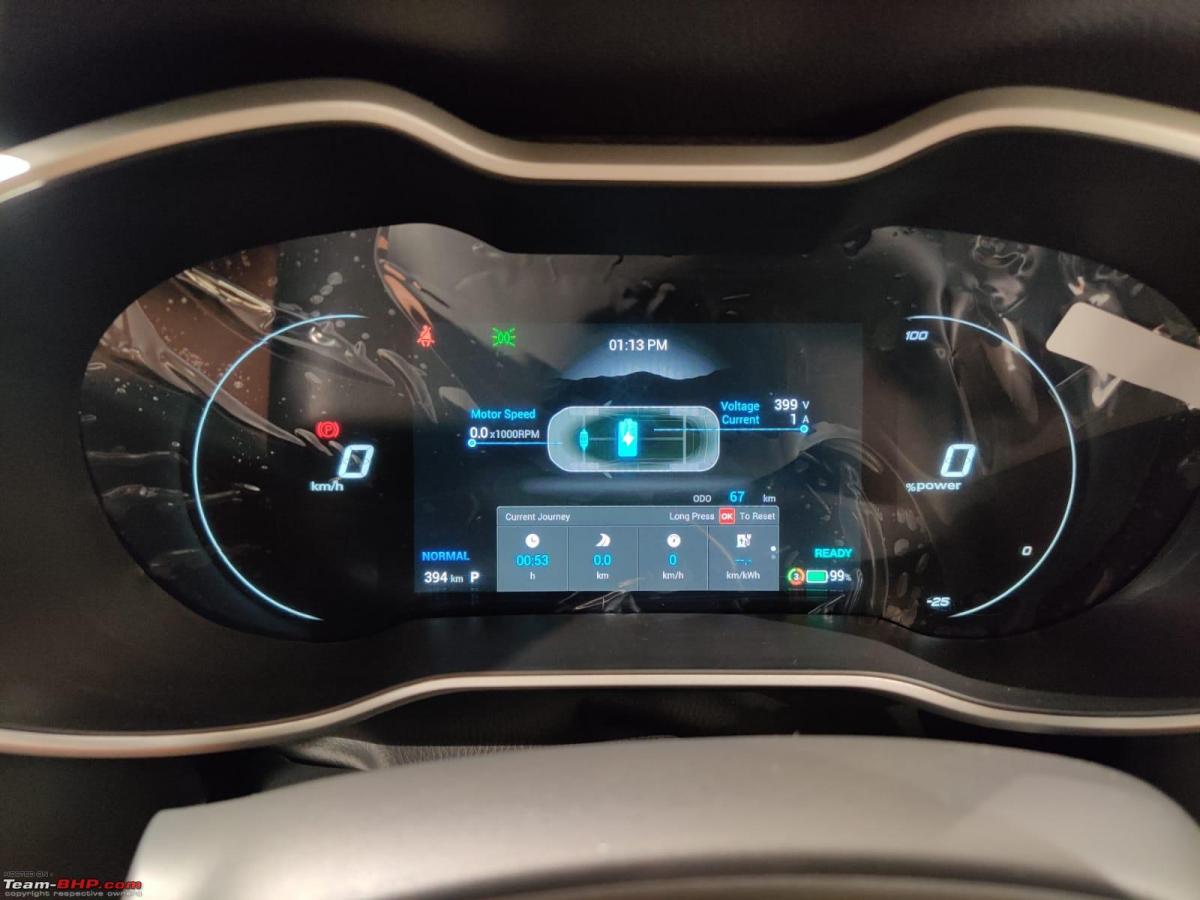 Update: Just got my Pro Forma invoice from the dealer, and the new On Road Price for the Exclusive variant is Rs 27,44,129 with dealer's insurance.
We tried to expedite the delivery for the month of March to avail the tax deduction before April but it seems impossible as most of the dispatches in the month of March are reserved for display/test drive cars and minimally for deliveries. We have been promised allotment of a black car in the second week of April.
Another quick change I forgot to add to my previous post would be the boot. It's gotten small. It's <400 Litres now, close to 370-380 if I remember correctly, as stated by the dealer himself, as compared to the 470 litres it was pre-facelift.
Reason being the spare wheel being a full size alloy this time around as compared to the space saver. I have mixed opinions about it, but it's a good initiative.
BHPian Shreyans_Jain recently shared this with other enthusiasts.
Just coming from a test drive of the car. Initial impressions are very positive.
I personally like the new look. Especially in black, it looks stunning. Build quality also seems to be good. No apparent red flags anywhere. Everything seems well screwed together and solid enough.
Super smooth drive. Far more mature and refined experience as compared to Nexon EV. In fact, it is a complete no contest.
New touchscreen and digital display are much improved over the previous car. Good graphics, and all relevant information is right there in front of your eyes. You don't have to hunt for things.
Cabin quality is top notch, in usual MG fashion. Definitely better ambiance than the likes of Creta or Seltos or XUV700, and about par with my Jeep Compass in terms of touch and feel. Again, no comparison with Nexon EV. The difference is like WagonR vs Honda City.
Bigger battery promises 300-320km of real world range with normal driving. Nexon EV salespeople saying "Saar you need to learn how to drive an EV properly to get good range" can go take a hike. This one can totally be hypermiled for 400km if on a pinch. So, range is more than enough. Even for occasional out of town usage.
Comfortable rear bench with a well angled backrest, nice headrests and a welcome armrest. Legroom is good. Thigh support is acceptable. Not great but nobody will complain. It is not too knees up at all. Overall cabin width is similar to Jeep Compass.
KERS mode 1 felt just like any regular car coasting in 6th gear. Selective regenerative braking is very well implemented
Brake pedal felt extremely wooden. Only downer in an otherwise polished driving experience
Normal mode is as peppy as my Jeep Compass at full throttle. Normal mode with KERS 1 is absolutely smooth, with strong acceleration available at all time. Sports mode is bonkers insane. I am talking 530d levels of roll-on acceleration. This car can embarrass cars costing 4 times as much at traffic light grand prixes. Very impressive. I didn't try the Eco mode.
The suspension is surprisingly sorted. It is definitely more settled than my Gen4 City which has just gotten new suspensions and new tires. The rear is not at all uncomfortable in terms of continuous vertical movements – it is totally fine and acceptable. I'll say about par with Creta. I drove up to 100kmph and didn't have any complaints, while driving as well as when sitting at the back. They have definitely changed something here, the older car was decidedly bouncier.
On board TPMS was reading 45psi for all four tires. Correcting to 35psi will make the ride even more planted.
Steering is super light and offers little feedback. Good enough for city usage. Will need a steady hand at highway speeds.
No engine noise + zero vibrations + well appointed cabin + instant torque = very calming and relaxing experience. Going back, the City felt very crude.
Overall a very impressive car, makes a lot of sense over Creta and Co for most people. The driving experience itself is worth the premium, with the negligible running costs being added bonus.
Salesperson had no knowledge of the base variant. Says they haven't been trained for it and don't know when it will be launched and with what all features. Nothing on ADAS either.
This new ZS EV, it's base variant, whenever it will be launched, will be a top contender to replace my City.
BHPian zandot recently shared this with other enthusiasts.
It was a pleasant surprise for me yesterday when the sales guy from MG who I had spoken to 4 months prior for the older ZS EV called up and offered me a test drive as he was nearby.
Thankfully this happened exactly at 7pm which is what I wanted to check out the poor head lights reports along with a few other things.
Issues that I personally found:
Poor headlights + no fog lamps: I found the head lights poor and as someone who lives half the year in Goa where there is virtually no street lights in the smaller areas I use my fog lights quite regularly. This was a major issue for me as I found it a real struggle seeing with the head lights on normal – full beam of course no issues but I am not that driver.
I managed to scrape the bottom on a speed breaker so went back around on the return and it happened again. Ground clearance seems to be a problem as pointed out in one of the videos the battery sits lower than the front and rear bumper which is visible when looking at the car from the side. Slightly worrying if one was to be careless – heaven forbid the battery gets damaged.
Regen is poor. I used to crib about the lack of adjustment of the regen level on the Nexon but having got used to it I find myself mostly one pedal driving most of the time. With the KERS set on 3 (the maximum level) it is not as strong as the Nexon.
After a good 30 min test drive I am no longer convinced if I am going to go ahead with my booking or wait for the long range Nexon EV or perhaps even the Kia EV6. Visually the car is stunning and definately a notch up from the Nexon EV in terms of cabin experience.
On the slightly better note it seems deliveries have started as per the sales guys. Looking forward to seeing some ownership reviews!
Check out BHPian comments for more insights and information.
Source: Read Full Article