Major maintenance of my decade-old BMW 3 Series
The last time I changed the spark plugs was about 5 years ago, hence it was a good thing to get a set of new ones.
BHPian karan561 recently shared this with other enthusiasts.
Mega update for my F30
In the video above, you can witness the car installed with brand-new Suspension, Bushes, Rack components & Fresh Tyres to regain Day 1 feels.
Those who prefer text may read on.
10+ years into ownership & it was finally a good time to refresh the suspension & its parts. The Shocks chosen were OE Genuine BMW Shocks. I was also considering the M Performance upgrade option but that had a drop which I did not want & also aftermarket options were not readily available and were expensive. So finally went in for the OEM option.
Ask any knowledgeable BMW guy, which is the most comfortable 3 Series of all time & the answer will be the F30. F30's genetics were always comfort-oriented and I did not want to disturb that as for performance I have the G20 M340i which is an M Performance car with the M Sport suspension (lower than the regular G20 330i by 10mm) & for fun I have the E46 328i which has an adjustable KW coil over setup. Hence for the F30 I wanted to retain the OE comfort levels so I went with the OEM option to gain back the original factory feel.
As the 4 shocks were changed it was always a good idea to change other critical components which would have worn out over the years and will complement the new shocks.
New Stabiliser Link Rods
New Tie Rods
New Control Arm Bushings
Steering Rack Rebuild Kit
As the car was in the workshop some other jobs were done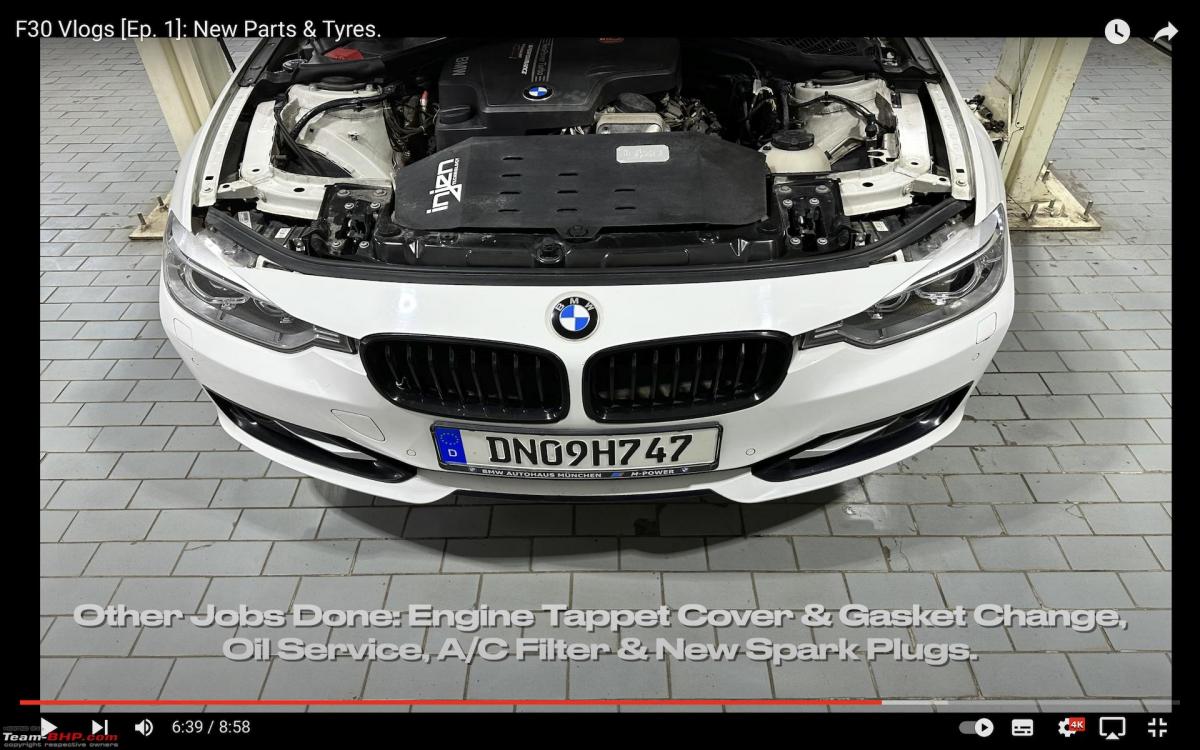 New Tappet cover & gasket – As there was a bit of oil sweating observed hence this job was necessary to safeguard the engine & restore performance which may have been missing due to the leak.
New Spark Plugs – The last time I changed the spark plugs was about 5 years ago, hence again a good thing this was done.
New Engine Oil & Oil Filter – Routine.
New A/C Filter – Routine.
New Tyres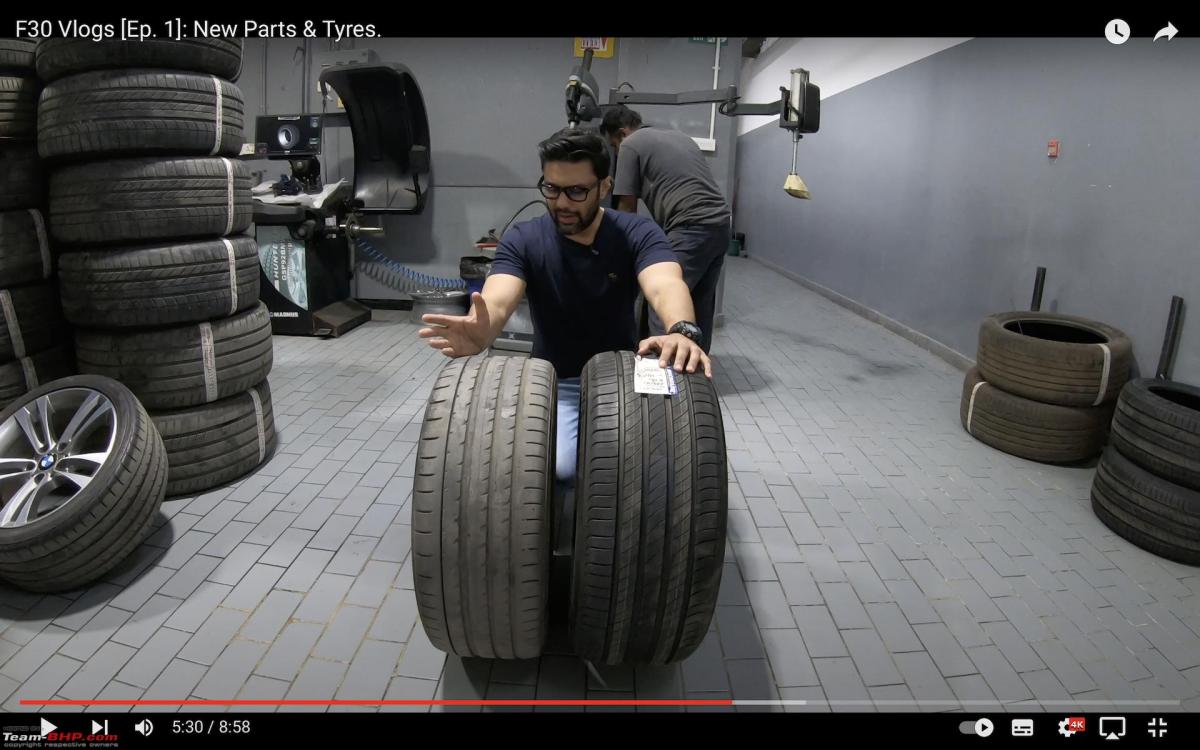 I have always experimented with tyres & tyre sizes on my F30;
OE size: 225/45 R18 (Squared) – RFT
Experiment 1: 225/45 (Front) 245/40 (Rear) – Michelin Pilot Super Sports – Tubeless
Experiment 2: 245/40 (Squared) – Yokohama Advan Sport V105 – Tubeless
Experiment 3: 245/45 R18 (Squared) – Michelin Primacy 4 – Tubeless
As in this experiment, I was going for a higher profile hence did not opt for a drop or other aftermarket options as the OE seemed accommodating 45 profiles. Hence this comfort-oriented tyre profile and model selected (Primacy) was tuning the F30 as a Performance Comfort Tourer.
Alignment being done;
Time for a test drive;
A decade down & now hope these parts will help the car sail through smoothly for another decade. Until next time!
Check out BHPian comments for more insights and information.
Source: Read Full Article