Major DPF problems with Ford India's 1.5L diesel engine
Worse still, the dealers are largely clueless (because Ford is too), there is a complete lack of transparency, zero communication from Ford and poor Ford owners are made to run from pillar to post.
GTO recently shared this with other enthusiasts.
This is so awfully handled by Ford India! First off, hundreds of Ford owners are complaining about DPF warnings, power loss & other related issues. Worse still, the dealers are largely clueless (because Ford is too), there is a complete lack of transparency, zero communication from Ford and poor Ford owners are made to run from pillar to post.
There are people who have brand new Ford 1.5L diesel cars and are frustratingly trying to get someone to hear their problems! Authorised dealers aren't responsive, Ford is saying nothing, what the heck is an owner supposed to do then? Go wait at the service center endlessly with his / her brand new car? I heard of a surgeon who bought a new Ford and is fed up, as he simply doesn't have the time to follow up. Owners are complaining since months and HAVE STILL NOT RECEIVED A RESOLUTION.
One of those situations where silence isn't golden, Ford. Speak the hell up, own up to these issues, apologise, issue an official recall and tell your customers what to do. If you have any sense, throw in a freebie like a complimentary 1st service, a full tank of diesel or something. People are paying 10 – 15 lakh rupees to Ford, despite rumours of the company's exit from India, only to be treated like 2nd-rate customers.
Someone who's suffering says:
Ford really needs to do something about it! They can't expect people living in cities to drive endlessly on highways for miles just to clear a damn filter! It's literally like saying- my way or the highway.
Problem is, highway driving doesn't solve it either!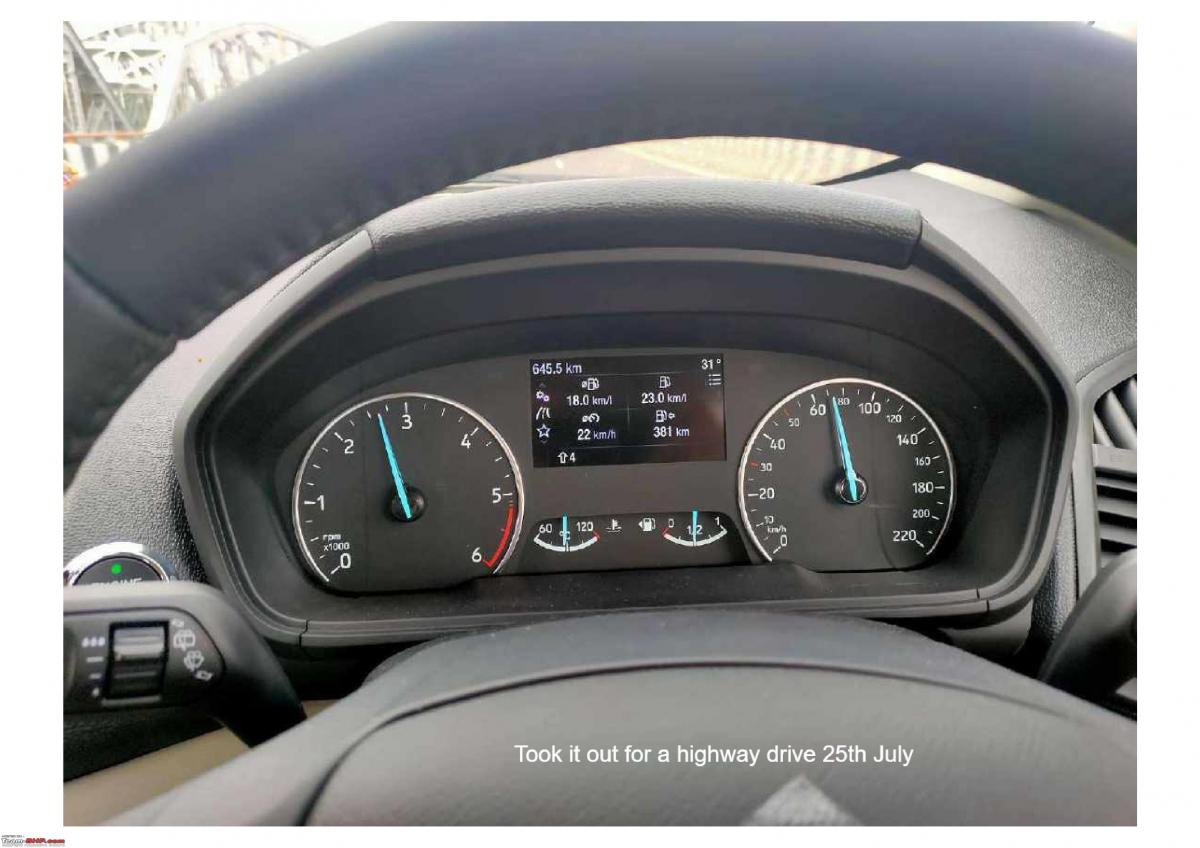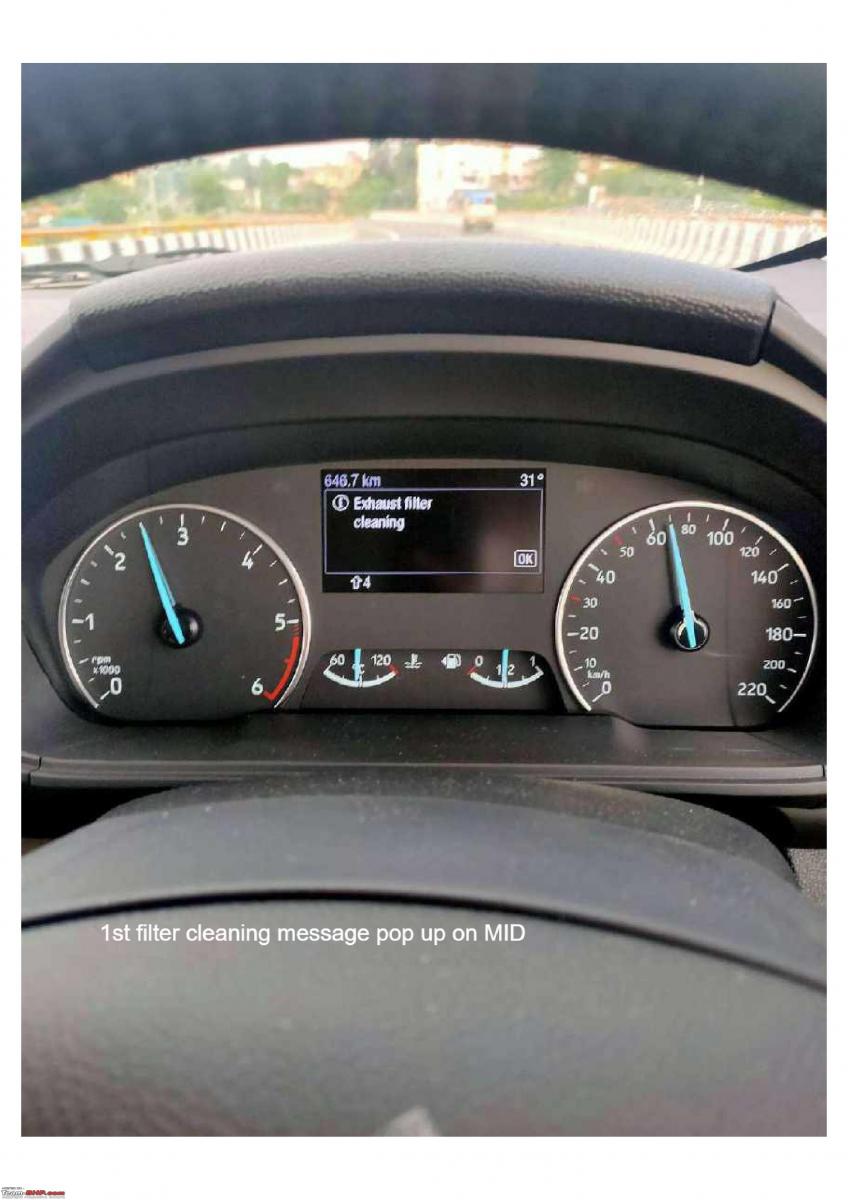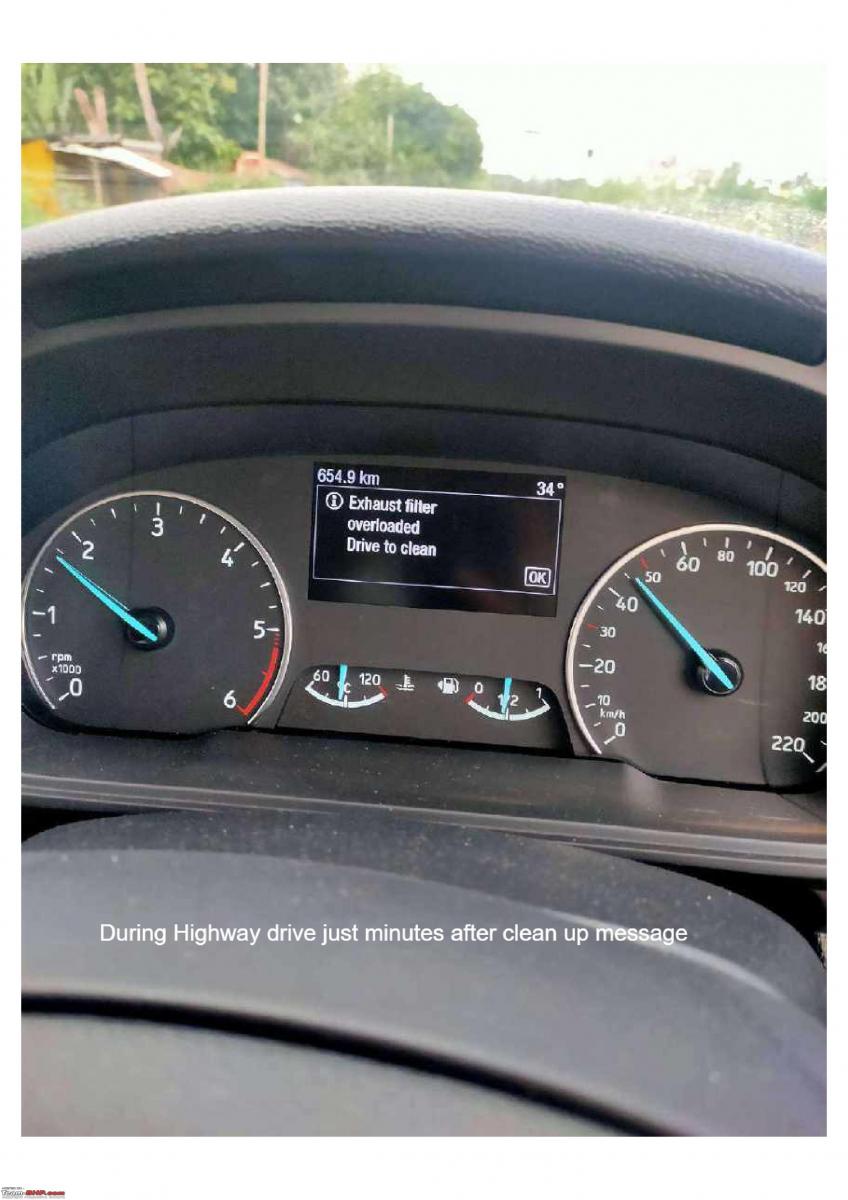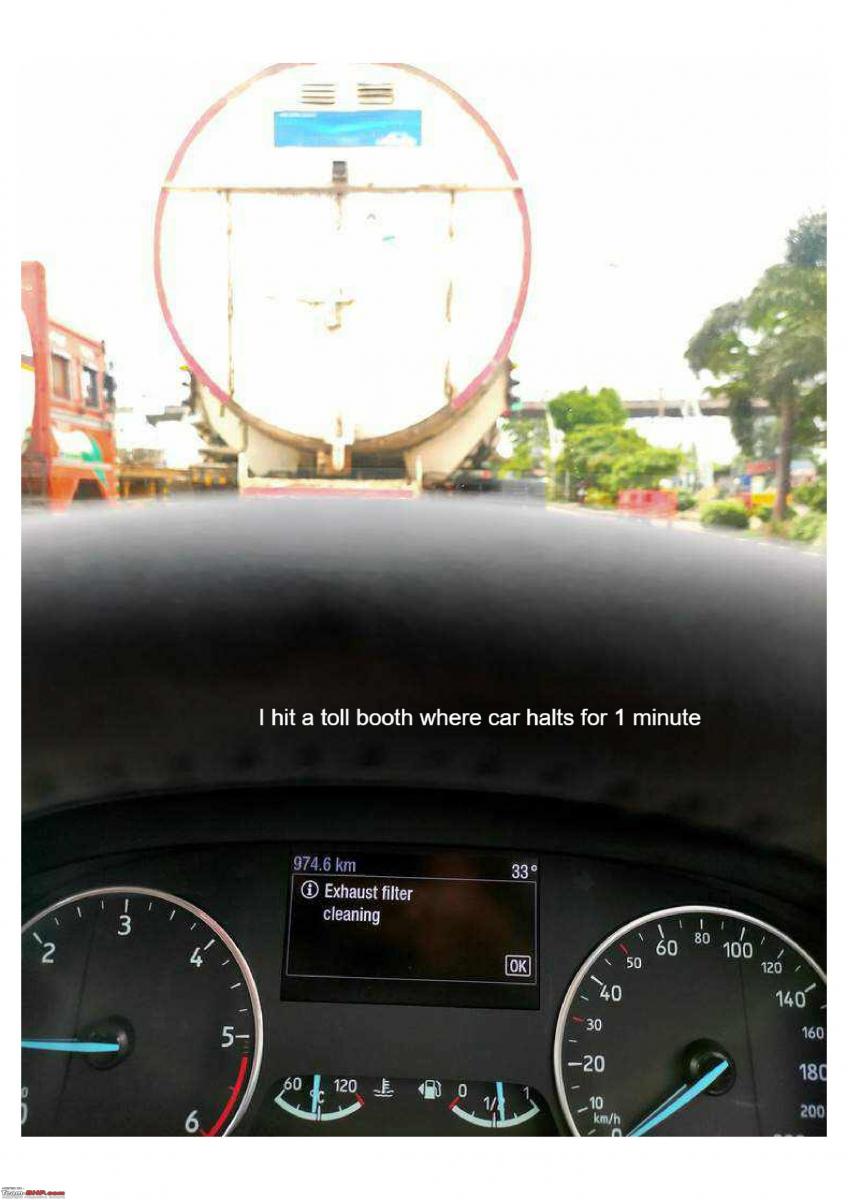 Thanks to Ayush for sending this information in. Heartfelt gratitude for sharing it with other enthusiasts via this page! All the images in the post above were received this week, while the email below was shared with me in June:
Hi Rush,

This email is around the DPF issues associated with Ford EcoSport (and other Ford vehicles using the same 1.5L TDCI engine). We don't know the full extent of the issue as a customer yet, but my efforts along with the help of other owners facing similar issues led Ford India to suspend deliveries of new Ford vehicles until July 15th. Below is a short version of the issue; detailed experience is in the shared attachment.

My newly purchased Ford EcoSport Diesel started facing DPF (exhaust filter; diesel particulate filter) issues and despite following all the steps as per the owner's manual, talking to Ford customer care and even spending more than a day at a Ford assigned service station (under the guidance of Ford Hotline tech team) – the issue did not go away. This led to a loss of power in the engine and poor pick-up in the lower gears. At this point, Ford did not have any other solution but to ask me to drive the car more, despite a heavily choked DPF. I was really concerned about safety as well as the long-term damage caused to the vehicle. At this stage, due to the negligence of Ford and the poor handling of our case, we started pouring through social media and forums.

We realized this is not a one-car issue and saw many Ford EcoSport Diesel BS6 owners (with newly purchased cars) having the same issue. This led us to the start of our data gathering process, which revealed nearly 30 other distressed owners facing similar concerns (from our limited reach). Post this, we had to even escalate the issue to the higher management of Ford. And after relentless follow-ups for days, and being the victim of no official communication (no emails despite multiple requests), we have finally seen some early signs. Today, I, along with a few other owners, have confirmed with multiple Ford dealerships that the deliveries for Ford diesel vehicles (EcoSport, Figo & Freestyle) have been halted until July 15th. My understanding is that Ford will push a software update to hopefully resolve the DPF issues on new vehicles. Additionally, we have heard reports of a recall of diesel vehicles manufactured by Ford between February to June 2021. Owners like me (who purchased the car in April 2021), are still waiting for a proper resolution so that we can enjoy the pleasure and safety associated with driving a new vehicle. The detailed experience is in the attachment. Also attached are some supporting images.

Hope this suffices.

Regards,

Ayush
An update:
Issue became worse an hour ago and the car has an engine oil pressure warning at 2956 km on the odo. Ford assured me 'safety' via email at 2935 km odo level two days ago and told me to drive 500 kms today to get proper service as the nearby service station didn't help. Started our drive today, booked hotels and the warning popped up in 2 kms – now Ford finally asked me not to drive anymore. Let's see how they tackle things now, some hope.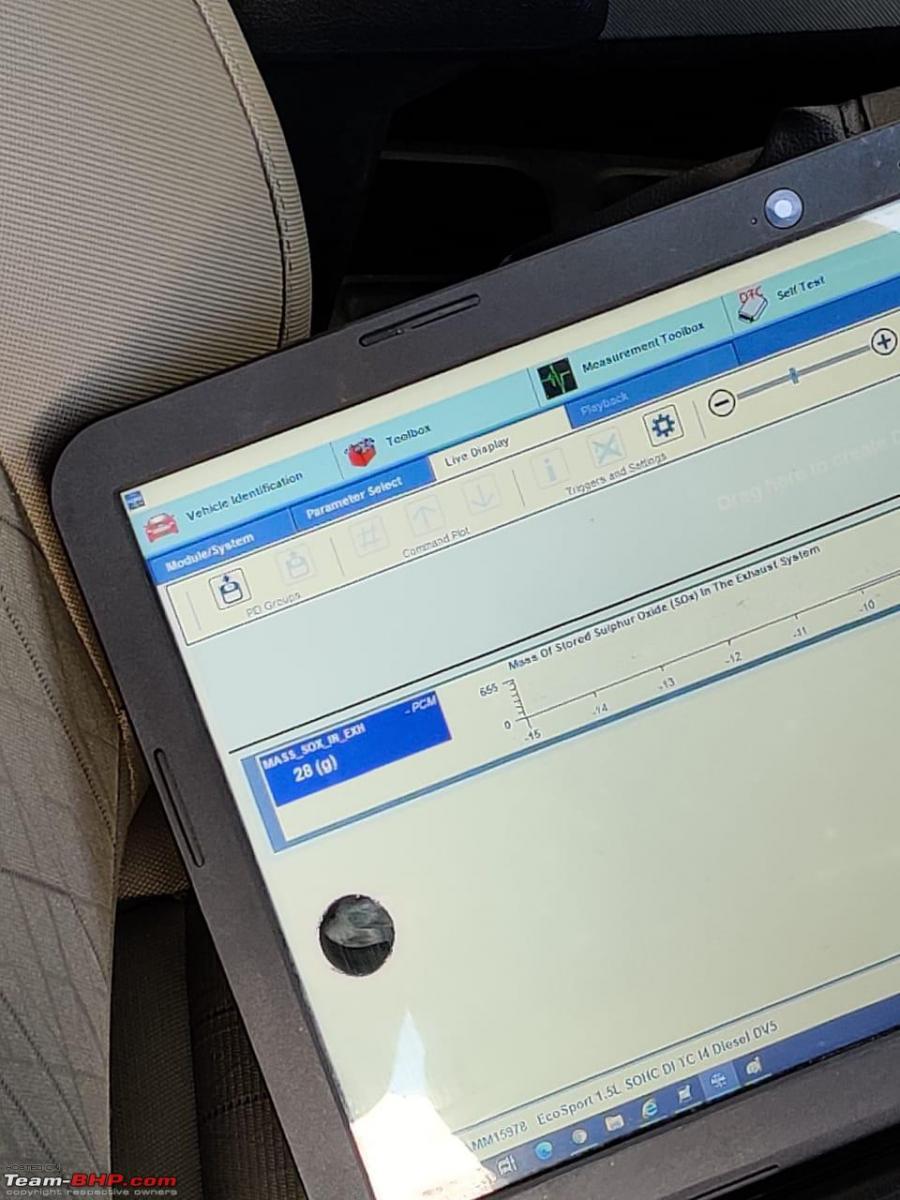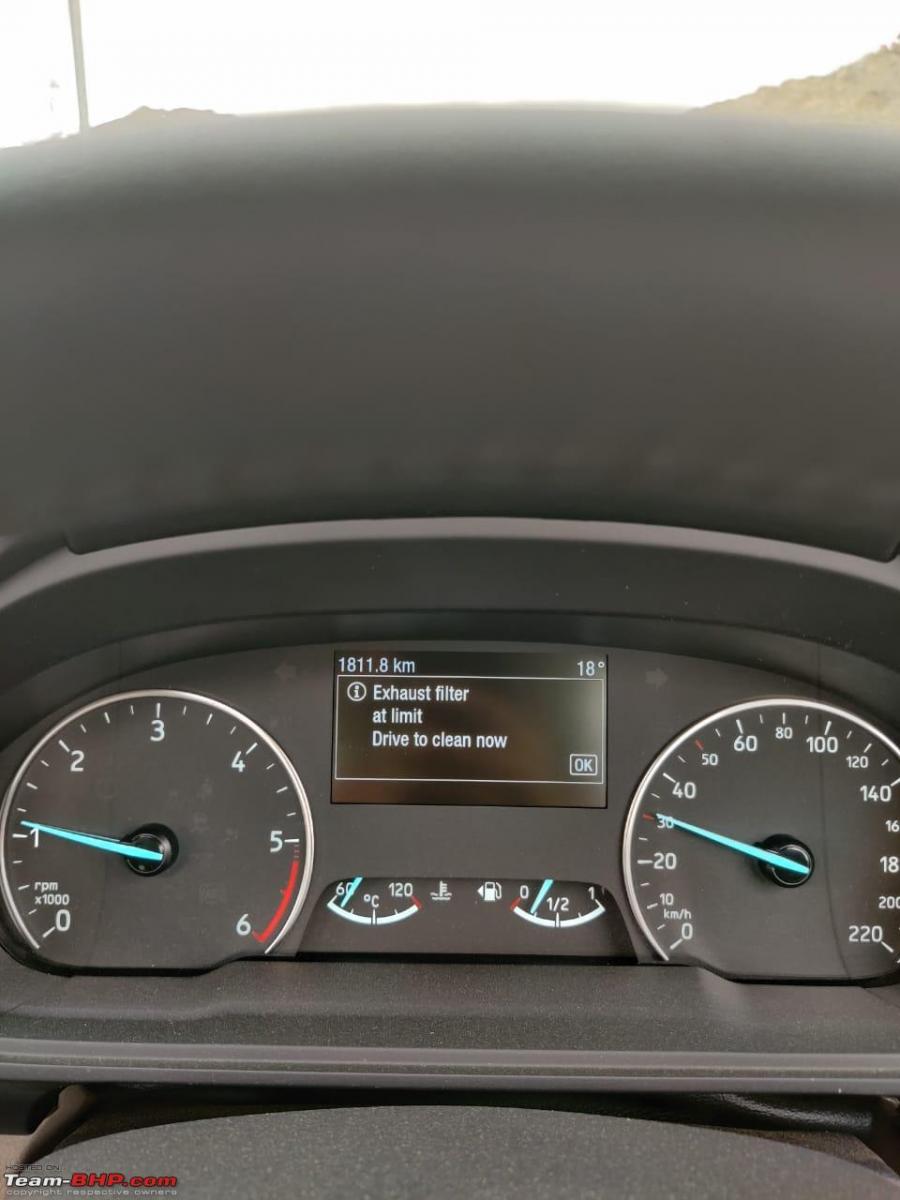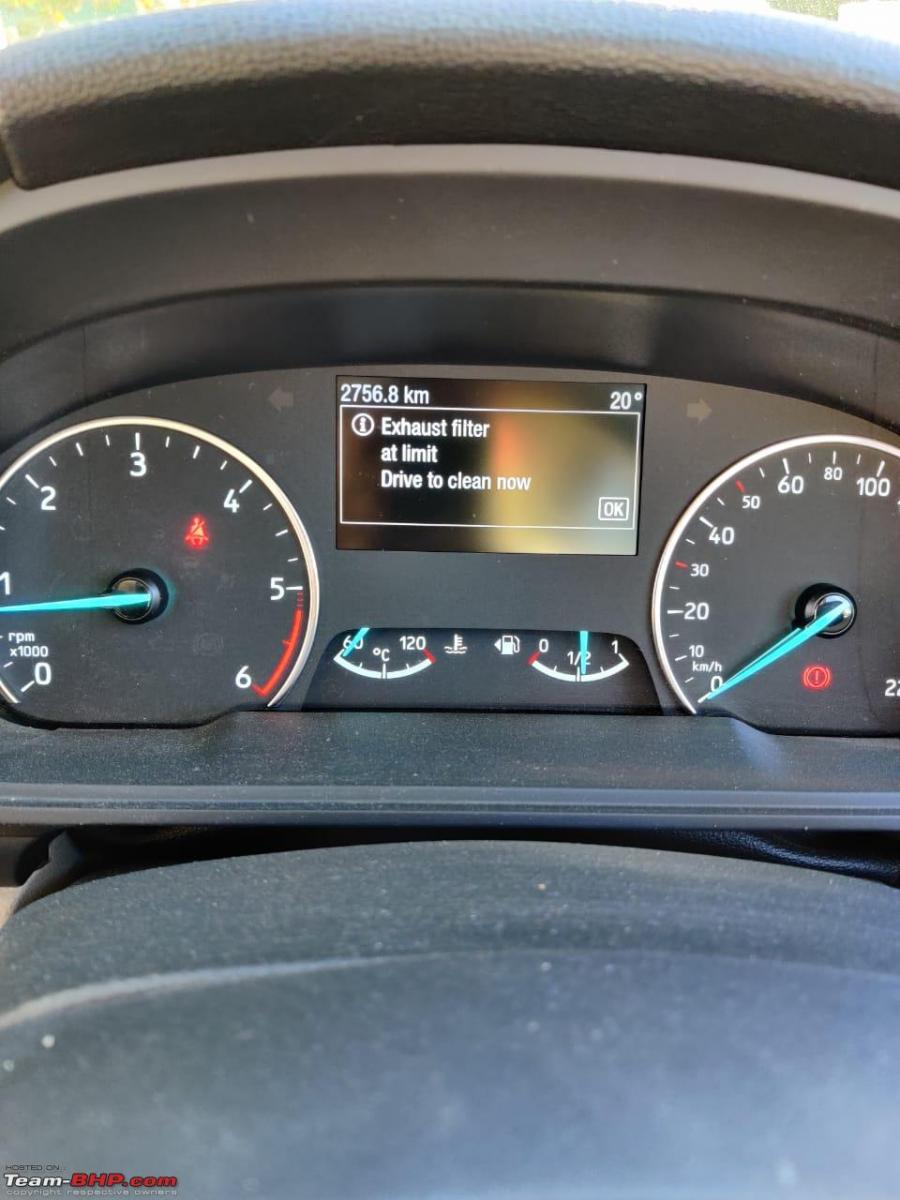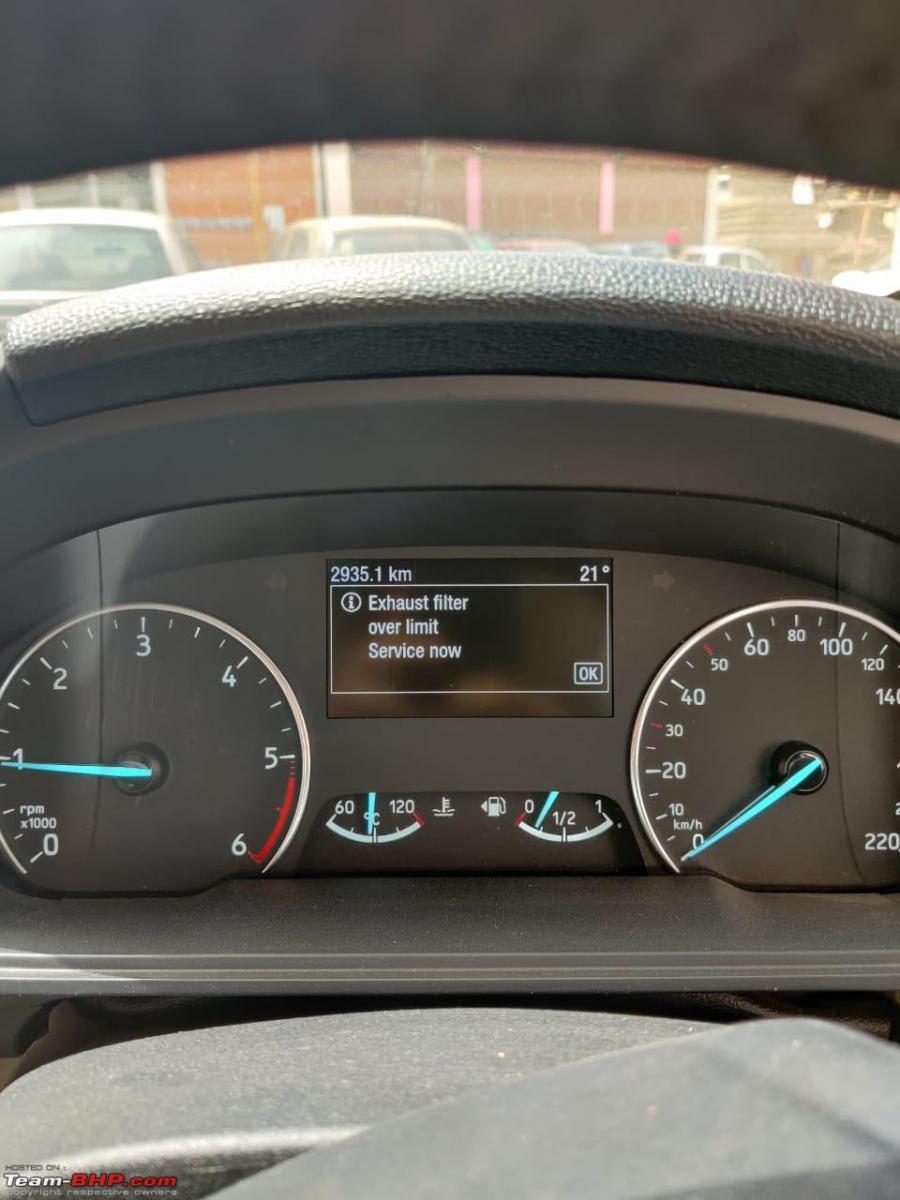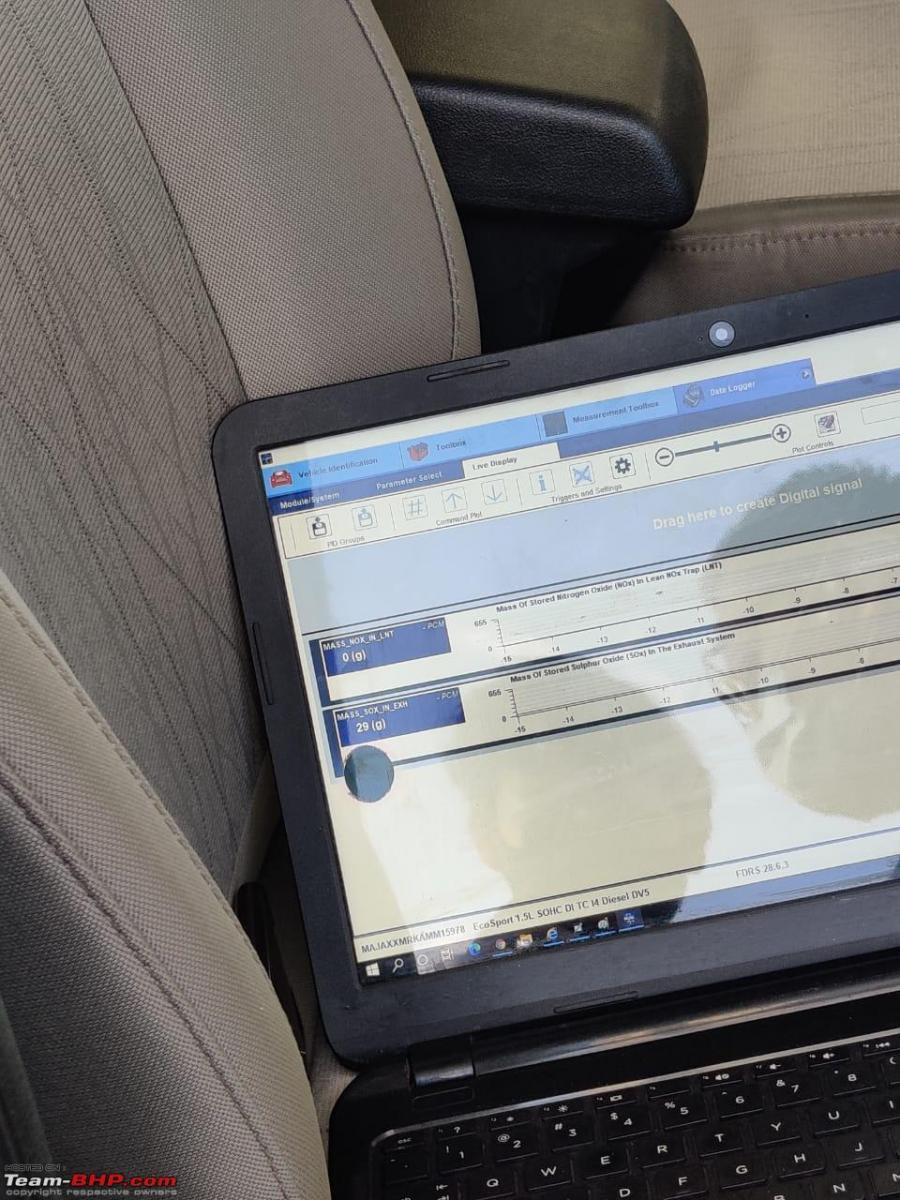 Ford keeps mum on the issue, but we confirmed it anyway, thanks to Preekshith A who shared an email with us – Software Update from Ford.
Here's what BHPian Nikhil Beke had to say on the software update:
More than anything else, Ford India's lack of transparency is intriguing. Why not clearly say that it's a software update that's being tested for fixing DPF issues? As if they didn't have enough uncertainties regarding their existence already! This suspiciously long timeline for unknown issues (and presently questionable efficacy of rectification measures) is bound to make their customers jittery- especially if they're expecting a new vehicle delivery. Adding to that, I had written an email to them a month back regarding these very issues (if they would be solved in the new batch of engines(as there was a talk of Ford providing update to older customers)) and they flat out denied existence of any such issues on Diesel engines.
Here's what BHPina fiat_tarun had to say on the software update:
From comments on the Facebook owners forum, this appears to be the update to fix the DPF clogging and regeneration issues that some BS6 owners are having. Even after driving the required distances at >2000 rpm the DPF warning remains.

From what I read, owners have been complaining for a while so good that Ford finally is taking some action to fix this issue.

It looks like the DPF only BS6 diesels are not meant for only slow speed city drives. They need the good old 'Italian Tune up' once in a while.
Here's what BHPian witwat had to say on the software update:
I just got my BS6 EcoSport Titanium S Diesel updated today. My car was delivered a couple of weeks back. Have just clocked 350 kms on Odo! Apparently it is an April 2021 model which got delayed with the delivery due to the lockdown here in Bengaluru. Soon after the delivery I had visited the workshop to update my Sync 3.2 (factory version) to sync 3.4 since I couldn't update it manually from my end.

With a successful update, I thought this was it until I got a call from the delivery executive to visit the workshop today for another update. He told me, he happened to get notified by the system and this needs to be updated at their end! Seems like they are being advised by Ford to update on the same! Apparently, this update is available only to BS6 diesel vehicles manufactured post March 2021 as told by the professional at the authorised workshop.

On enquiring further, I got to know that this is a PCM (powertrain control module) update V.6.1 helping BS6 Diesel vehicles to address the DPF issues. However, upon driving back I could also sense a considerable upgrade in my throttle response and could easily reach 95+ kms on Bengaluru airport road, which didn't happen before while driving to the workshop! The whole power delivery seems like an uplift!

Yet to see the long term benefits and witness more changes. Not sure how much I can analyse since I have clocked only 350+ kms before the update.

Overall I was pleasantly surprised by the dealer and service staff to initiate and accomplish the task in jiffy.
Check out BHPian comments for more insights and information.
Source: Read Full Article