Mahindra XUV700 15k km ownership: Service, accident & a few niggles
Misfortune struck our car on 19th December '22, exactly 2 days away from completing an otherwise-glorious 1 year of ownership.
BHPian IamNikhil recently shared this with other enthusiasts.
Hello BHPians,
Glad to inform you that my XUV 700 AX7 AT Petrol is a few hundred kms away from touching the 15k km mark.
The 10k km servicing was a breeze. The total amount was 3,897/- inclusive of taxes.
The following actions were done:
Oil Filter with O ring
CU Non-Asbestos Washer DIA 16
Maximile Ultra 6 Litres
Carbon Filter
D-Pillar & RR Bumper Screws Replacement
MBFM Flashing
Tail Gate Striker Dampner Replacement
ESCL Flashing
EMS ECU Flashing
EMS ECU Cover Addition
DATC ECU Flashing
Installation of T-Block Connector on GVV Pipe
Do note that Apple CarPlay & Android Auto was not installed, as the Service Advisor informed us that this has been halted from Mahindra's end. The update as of the 3rd week of January also is the same. Multiple follow-ups have not helped. This is frankly ridiculous. For a vehicle purchased in December '21, it speaks volumes about Mahindra's inaction and inability in releasing a stable version for both these important car apps. Highly disappointed.
Misfortune struck our car on 19th December '22, exactly 2 days away from completing an otherwise-glorious 1 year of ownership. Right outside my society gate, as I was exiting to head to the office at around 10 am, an errant taxi driver blatantly driving in the wrong direction (my society is situated on a one-way road), and not caring two hoots about traffic and speaking on his mobile came bang in front of me; I swerved just in time or else I would have been hit head-on. The passenger-side ORVM has completely ripped apart and with more-than-enough damage to the side of the front bumper and passenger-side door. Before I could recover from the shock, the taxi had fled away. Hearing the noise, our watchmen and a few onlookers came rushing. Got down, and inspected the car. It was heartbreaking really. You know you do everything possible to keep your car in shape and care for her in every possible way and then BAM! some idiot manages to inflict wounds on your baby! Went to the police station, filed a complaint (nothing ever comes out of this, but nonetheless), called NBS Mahindra and scheduled an appointment for the next day since I couldn't avoid an important client meeting that day. Drove down to the NBS Sewri workshop the next day. The SA immediately inspected the damage and said claiming insurance is the best. Completed the necessary formalities and SA arranged for the HDFC Ergo inspection the same afternoon. Didn't have to wait there for more than half an hour. SA called in the afternoon to inform us that the inspection was a breeze and that they will be sending a report the next day. Got a call the next day to inform me that the following actions have been approved:
The total claim amount came to around 26k, of which around 24k was fully covered by HDFC Ergo. Had to shell out only 2.6k from my pocket. Never once did HDFC Ergo give any hassle. Have been loyal to them for many years and will continue to be. Special mention to SA Mr Sakharam Gadkari from NBS Mahindra for his swift and proactive approach in dealing with the whole issue. Haven't met anyone more helpful than Sakharam. The car was delivered within 6 days, a little delay since some parts were not readily available.
Picture abhi baaki hai, mere dost!
All was well and I even completed a work trip to Goa.
Come 4th January '23, I sat in the car to leave for the office in the morning and the car refused to start. Multiple tries with the Start/Stop button wouldn't help. The problem was in pressing the brake to start the car. It just refused to be pressed and became rock solid. The infotainment booted up properly and so was everything else on point, which indicated that the battery was not giving trouble. Shut the car and got out. Tried remote start via Adrenox and even that failed. Gave it a break for about 10 mins and booked an Uber to head to the office as I was getting really late. Ultimately decided on giving it another shot and voila! it started. Didn't think much as I was under the impression that this was just another temporary niggle. Drove to the office, just about 6 kms away without any hiccups. While leaving from office in the evening, the same thing all over again and even after multiple attempts of passing it away as just another niggle, had no option but to dial Mahindra RSA. Thankfully this occurred within my office premises, so I wasn't stranded in the middle of the road somewhere. The RSA guys surprisingly reached within half an hour and tried to diagnose what was wrong. Tried jump-starting but to no avail. Finally, the car had to be mounted on the flatbed truck and taken to the NBS Mahindra Goregaon workshop. By this time, it was past 8.30 pm. The RSA guys confirmed that the vehicle was accepted at the service centre but action will be initiated only the next morning. Got a call from the SA the next morning to confirm vehicle details. By 3 pm, the issue was diagnosed to be a faulty Relay. Was charged 151/- for a Micro Relay 35A, as this isn't covered under Mahindra's 3-year warranty. The SA bundled a complimentary exterior + interior wash. Went to the workshop in the evening and picked up the vehicle. Was assured that this was a one-off issue and shouldn't recur like this. Nonetheless, keeping my fingers crossed.
And so, I conclude. Heartwrenching to see my beauty in pain. Hoping the evil eye has now diminished. Appending a few photos from both incidents below.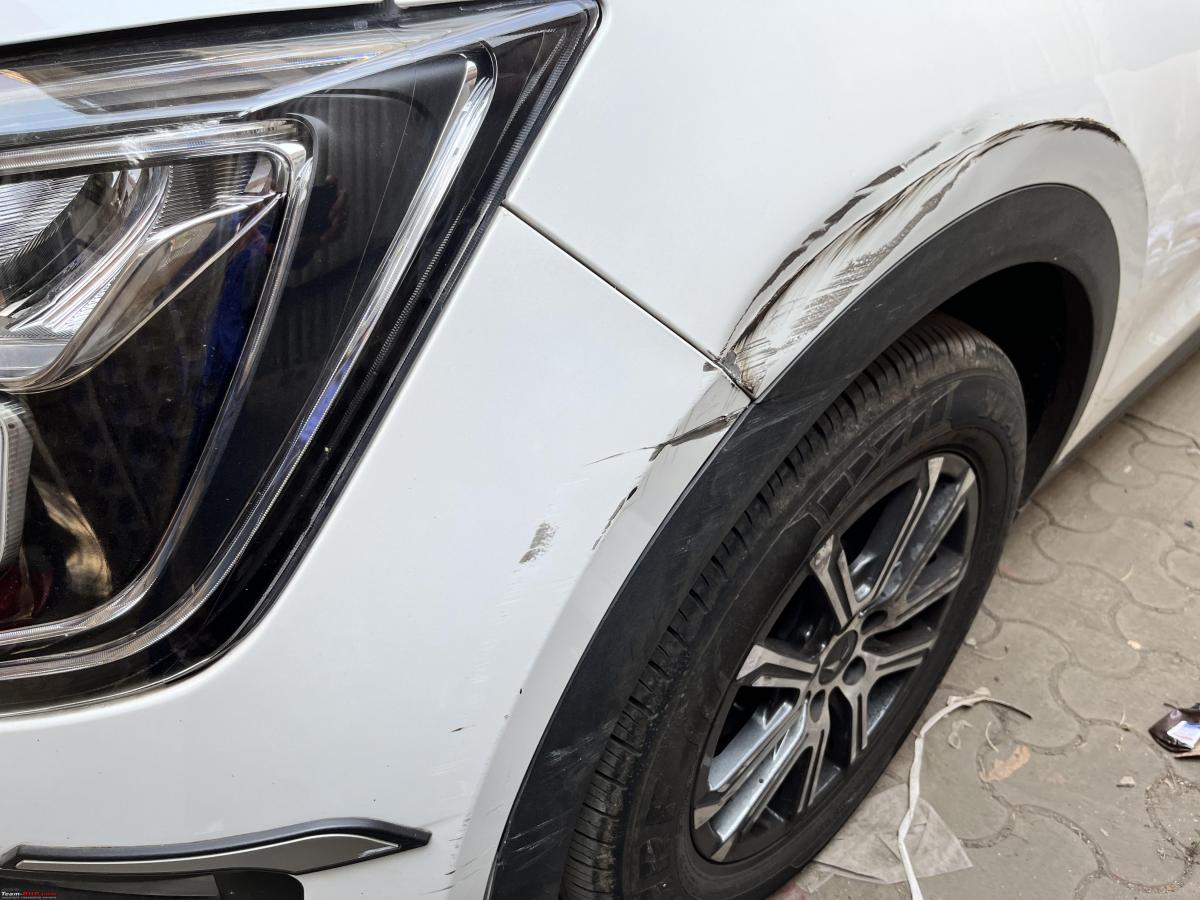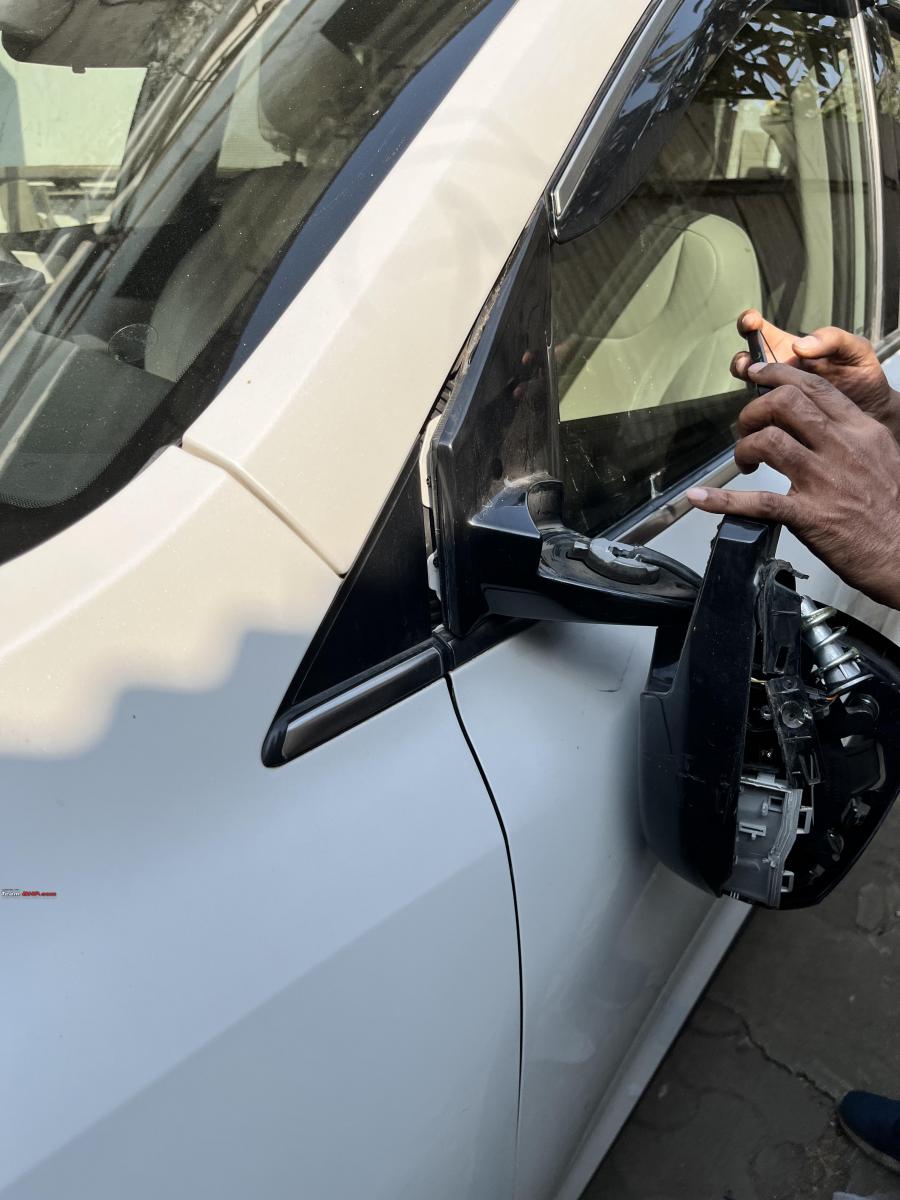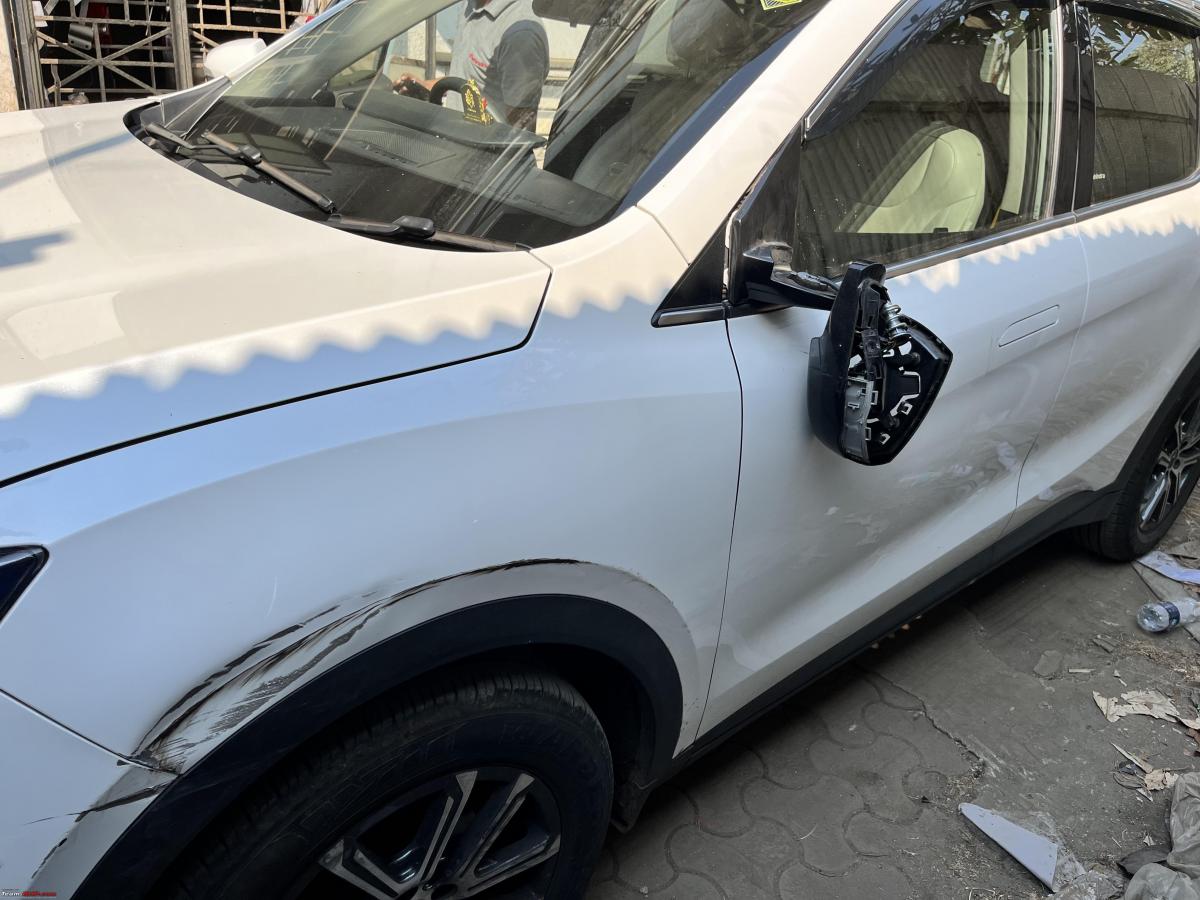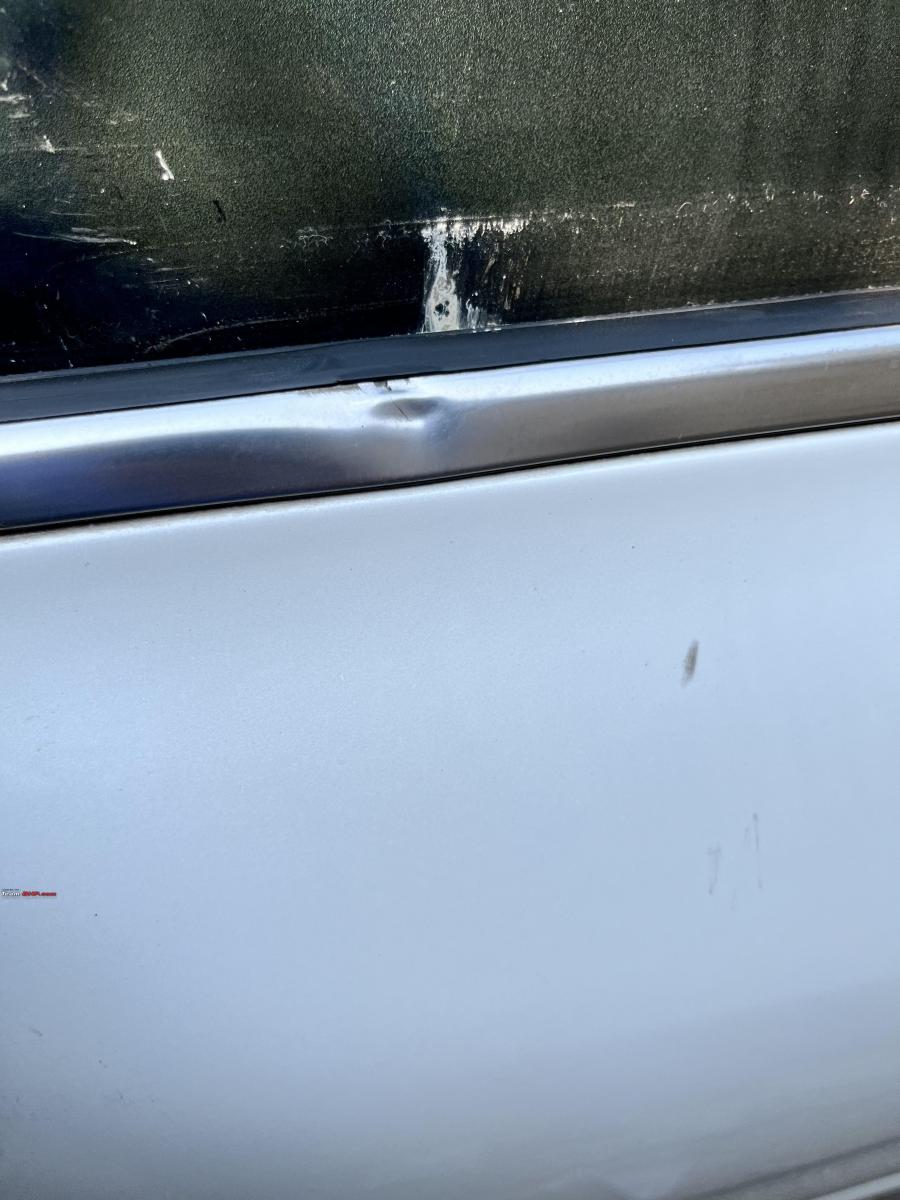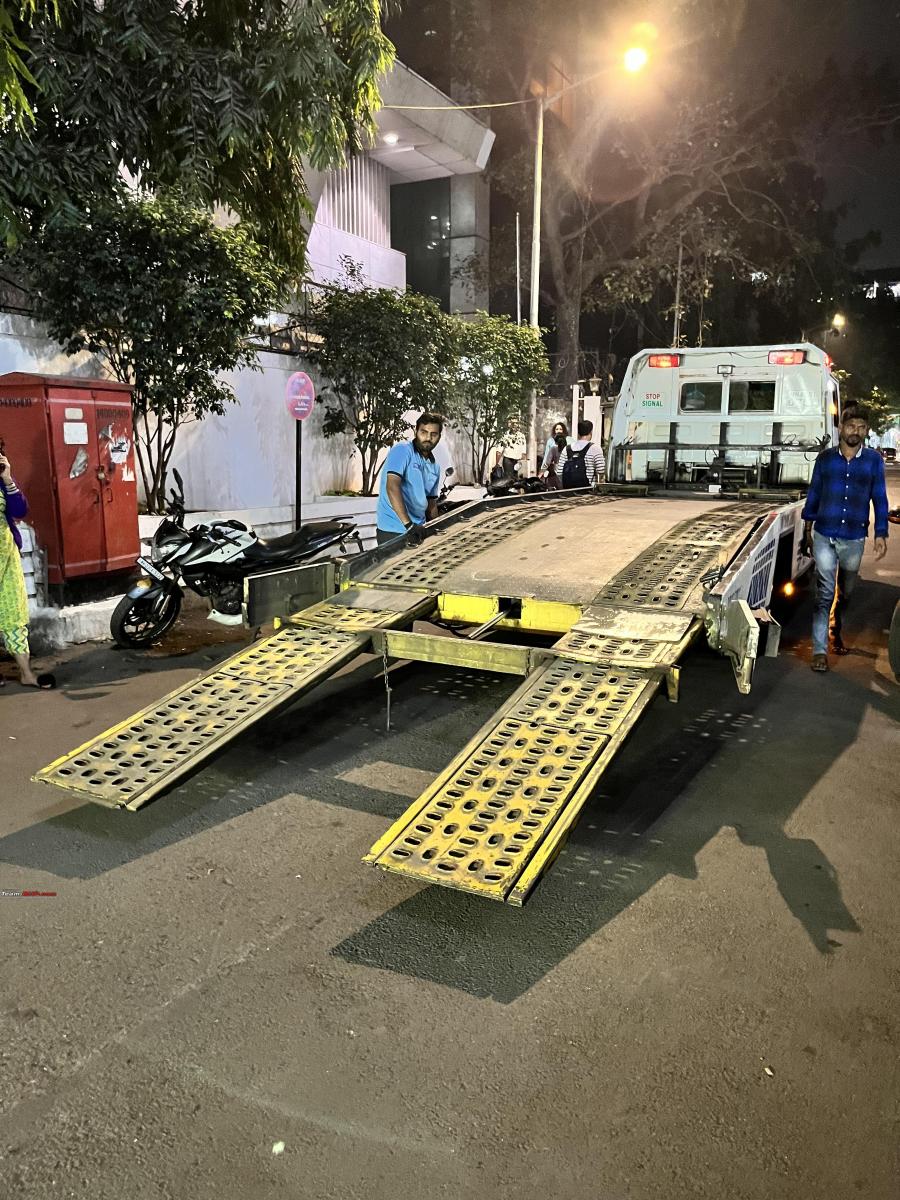 Check out BHPian comments for more insights and information.
Source: Read Full Article