Mahindra Scorpio-N 4×4 AT: 10 observations after 1,000 km
I managed to extract 17.4 km/l mileage on the highways; not at all bad for such a heavy SUV.
BHPian kushgandhi recently shared this with other enthusiasts.
Scorpio-N 1000km drive experience
When it comes to a mahindra it is always full of excitement. Whether the excitement you get from the engine, the excitement you get from the performance or the excitement you get from discovering unique niggles that you've never heard before.
The Scorpio-N was no different. I got the 4xplor manual Z8L in black on day 1. It has been a week and I have driven it 1000 km to share my experience.
The Good
Engine is a piece of work. The mHawk has always been a community favourite and this one nails it in every aspect for me.
NVH, torque, mileage and overall performance, it's a pleasure to drive this made in India engine.
The suspension deals bad roads with ease. Small holes rumble strips are absorbed by the N like it's inhaling air.
The car feels solidly built. Some fit and finish issues are there but still it feels like a car that will last.
It is a mile muncher that wont hurt your pockets. 18.2 kmpl is the average I got on the MID and 17.4 from tank full method. Thats a 2.25 ton 4×4 SUV we are talking about. This mileage was from delhi to Rishikesh AC on the whole time driving on the brink of the speed limit.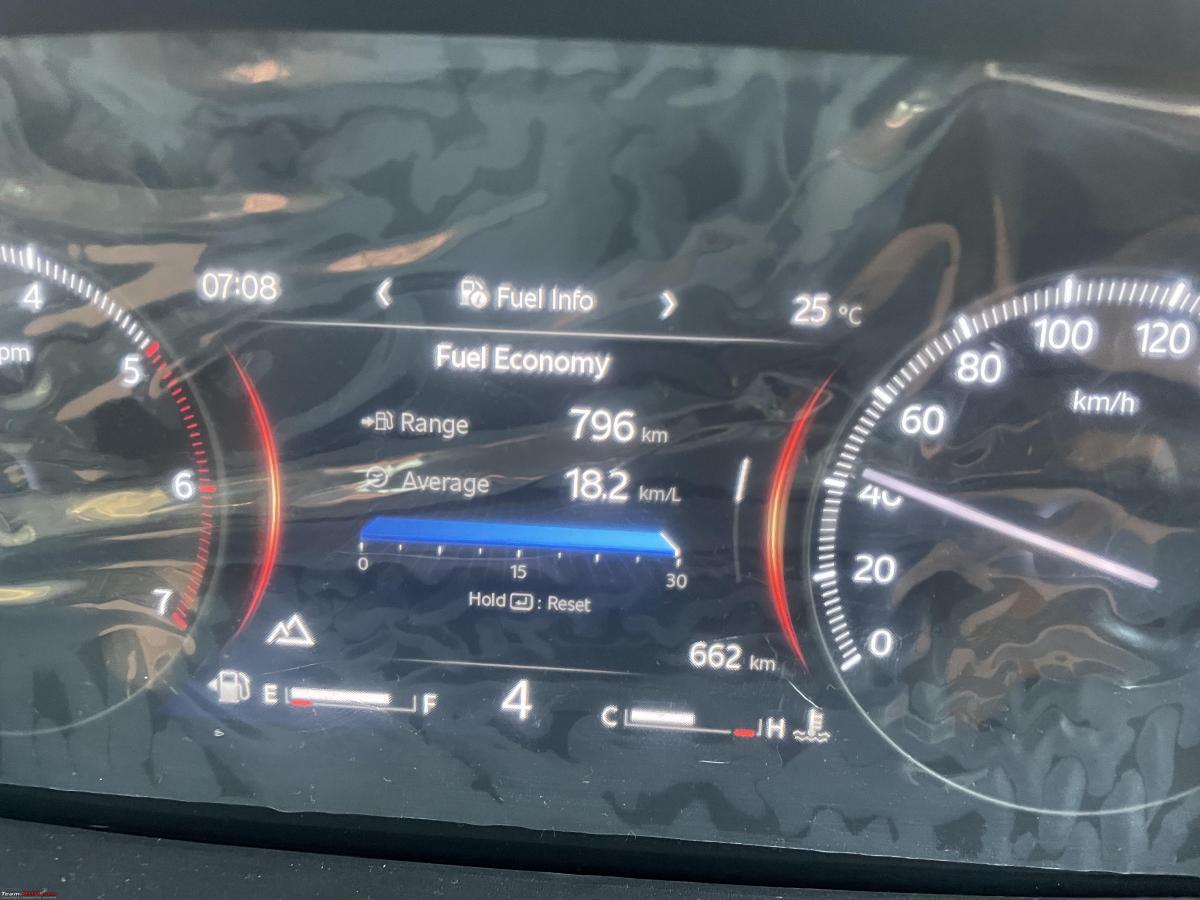 The car just look's stunning to me specially in its natural habitat.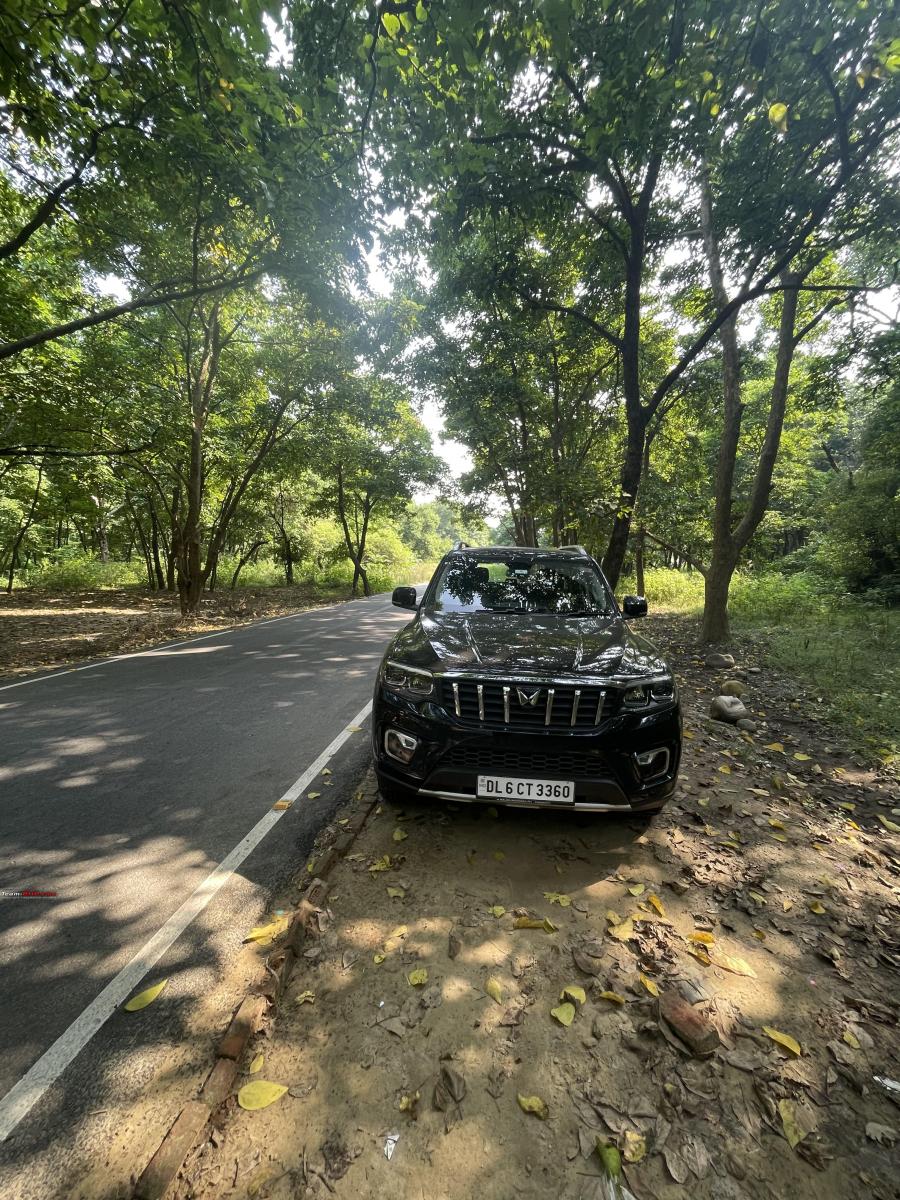 I tried some light off roading. Tried crossing a river bed. I got stuck in 2wd as the rear wheels sinked in the clay like bed instantly. Put the car in 4WL and it literally glided like it was tarmac. The car makes it effortless to cross obstacles which are slippery and tough for 2wd vehicles even in stock HT tyres.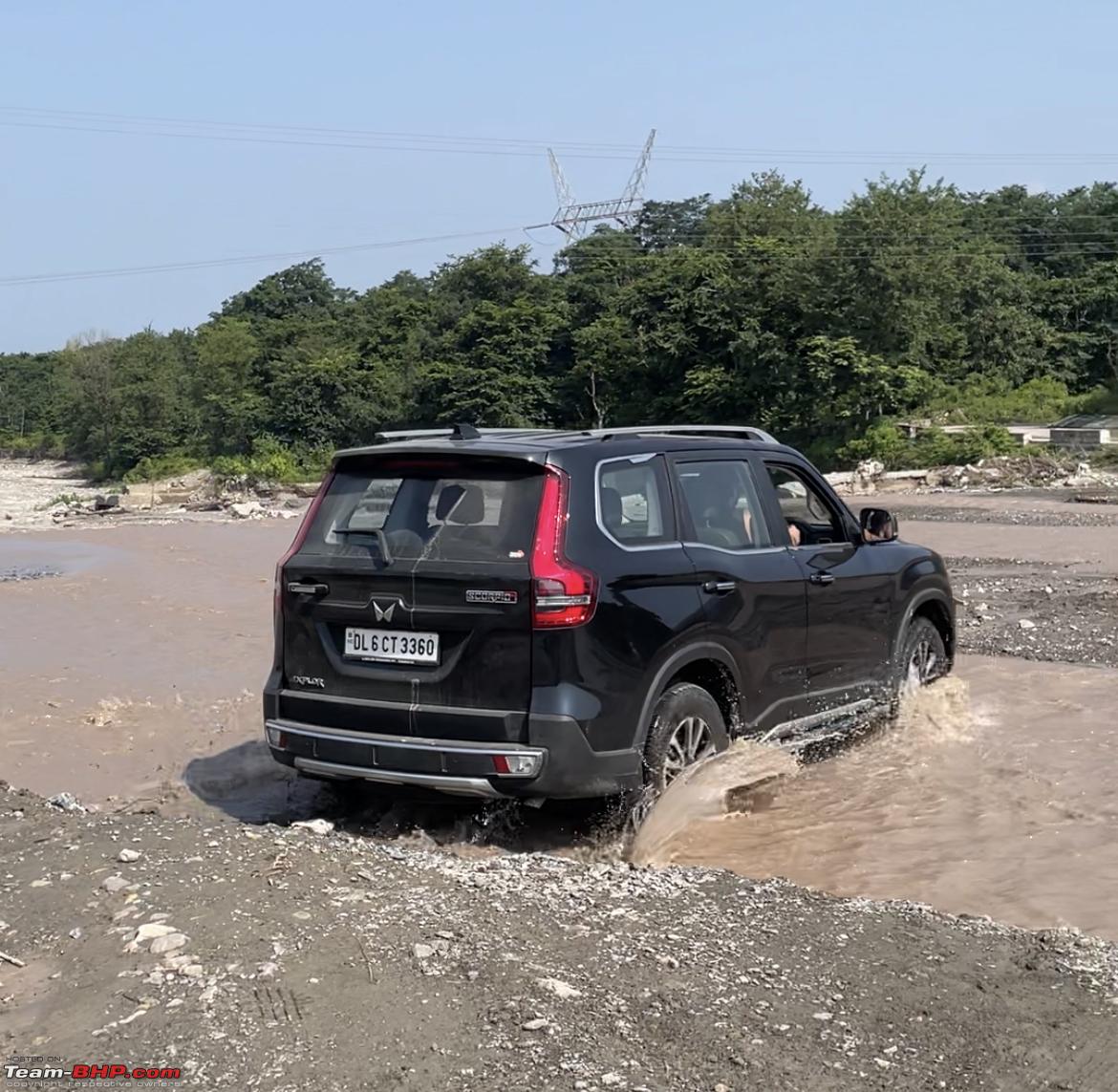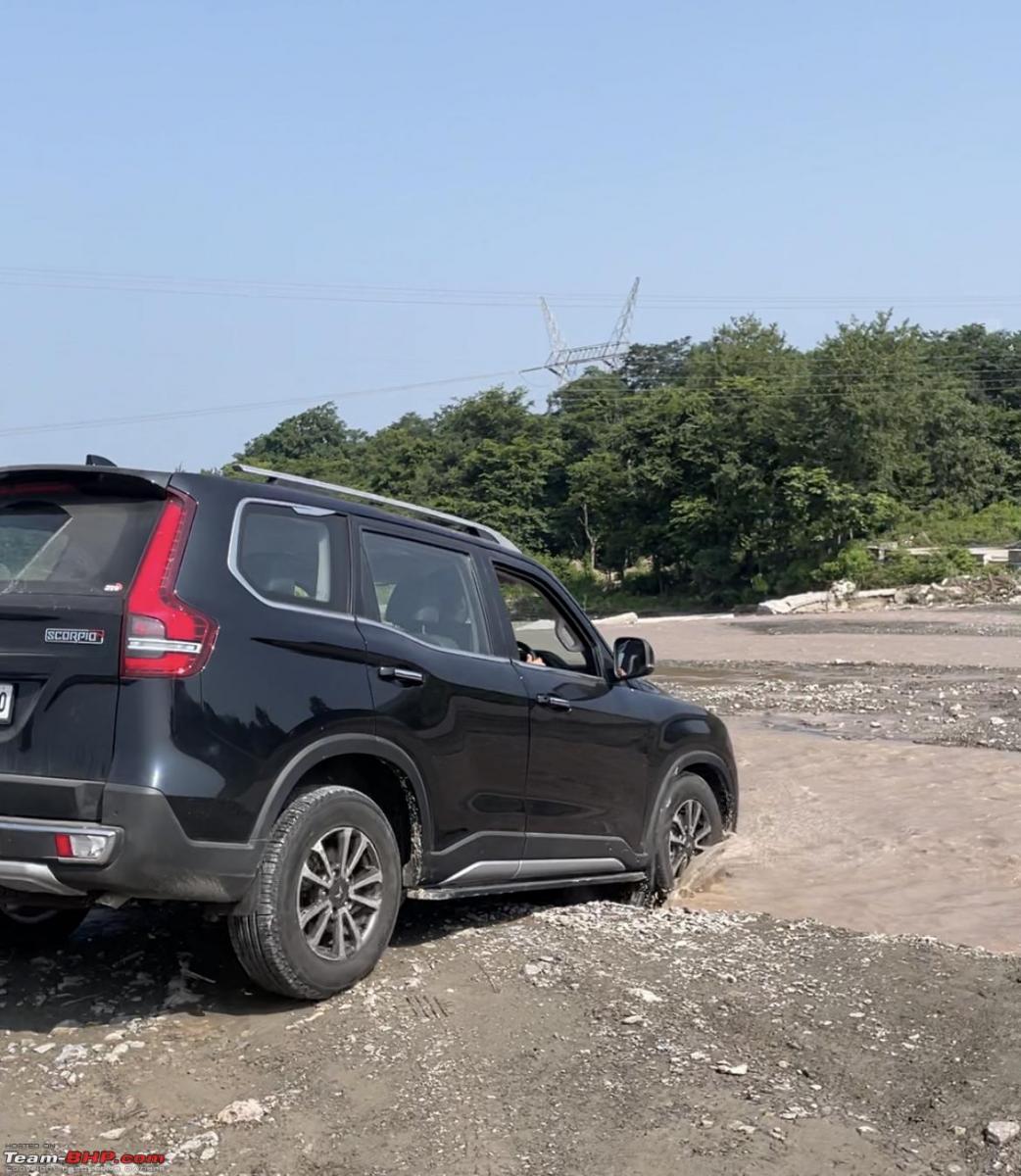 The Bad
The car is not happy at high speeds. Don't get me wrong it can go fast and still be stable. What makes you less confident is the ratio of the sixth gear. At 100 kmph engine isn't like my XUV 500 which was relaxed at 1800 rpm. The N revs at 2100 rpm. Now that not only gives it bad cruising mileage at triple digit speeds. It also makes a bit more noise than other cars would at 100.
The speaker system sometimes randomly stops working and wont work until I restart the car. This has happened thrice. Hope the 1000 km service will have some software updates for this.
The cameras are pathetic. No other word can be used here. My after market camera on the 500 was far better than this one.
Glove box compartment (coming from dual glovebox of xuv 500) feels like a joke.
The suspension issue for me is over thank fully. The sound from suspension is gone after torquing some parts when I went for the alignment of the vehicle. No more khat khat sound for me. But the steering feel is still not the best. Hopefully that will be fixed as well in the 1000 km service.
One big ergonomics failure in my eyes for all 4×4 owners is the knob placement. There have been many incidents now when 4Xplor mode was engaged by mistake because of the position of the knob. It should not be in the centre between the gear lever hand brake and the cup holder. And then I have to look like a fool waiting for the system to get back in 2wd before I start driving in city traffic.
These are my first impressions of the car. Mostly positive and some irritating issues. But overall I am happy with the purchase and can't wait to 4Xplor more in my vehicle.
Read BHPian comments for more insights and information.
Source: Read Full Article