Looking for a fast & niche car under Rs 1 crore to complete my garage
Our current vehicles include a Porsche Macan, Land Rover Defender, and Toyota Corolla Altis. We also have a Ducati Scrambler.
BHPian mathranik recently shared this with other enthusiasts.
T-Bhp Fam,
Normally, when I am in the market for a new automobile, the use-cases and needs are very well laid out in my head. This time, though, it is different. Very!
Before the query, let me quickly lay the current garage out to rule out overlaps, at the very least.
2019 Porsche Macan R4 (With Sports Exhaust)
The car was primary until July last year and has about 35k on the clock. With the new sports exhaust, it is the weekend dose of fun that the streets of Ahmedabad typically allow in late evenings.
Also, pictured above is my 2019 Ducati Scrambler Icon, rendered useful only maybe 4-5 times a year – reflects in the 2k run on the odo.
LR Defender 2021 P300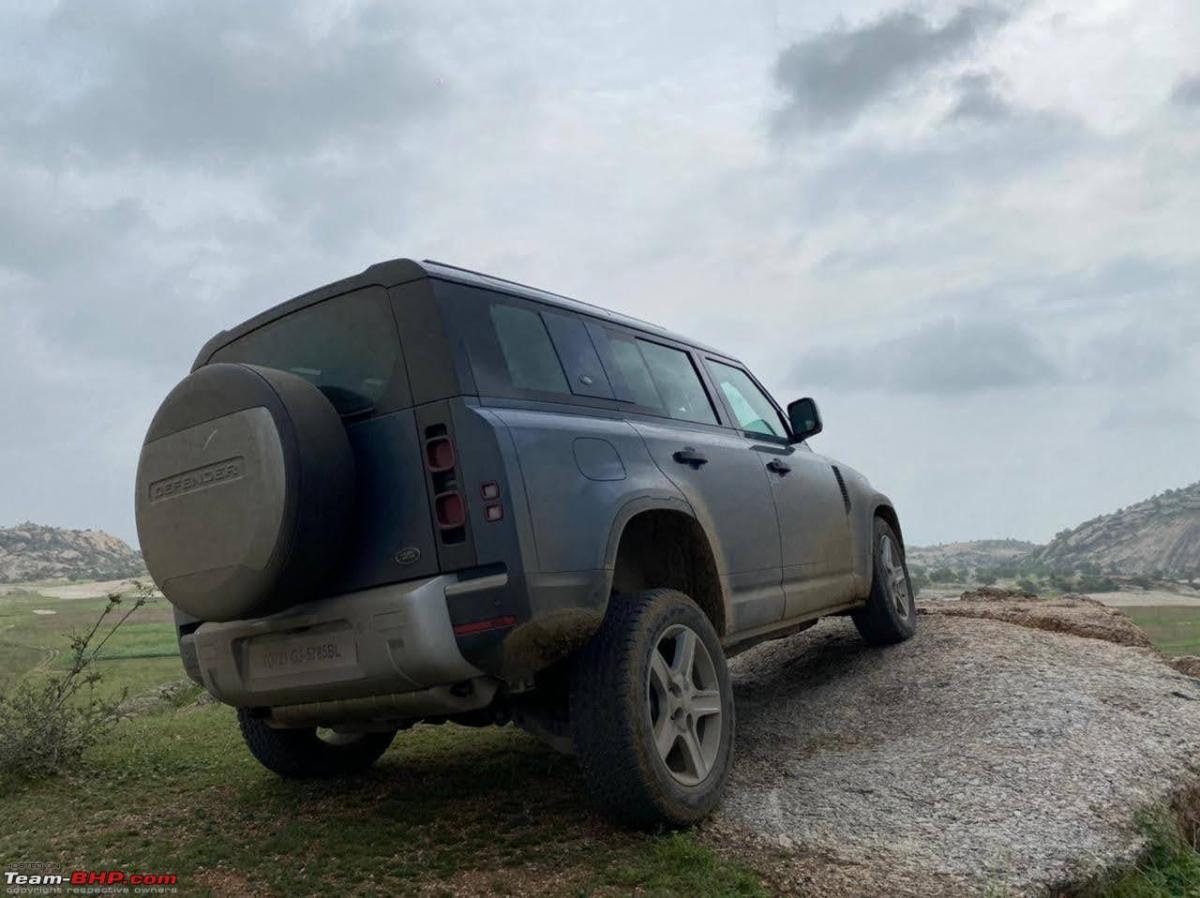 This has become my primary commute for about a year now, and also the highway cruiser-par-dream. It is specced well and has pretty much everything you need in what is otherwise a car built for hardcore off-roading. I have had my share of fun doing that as well.
Toyota Corolla Altis J (Petrol)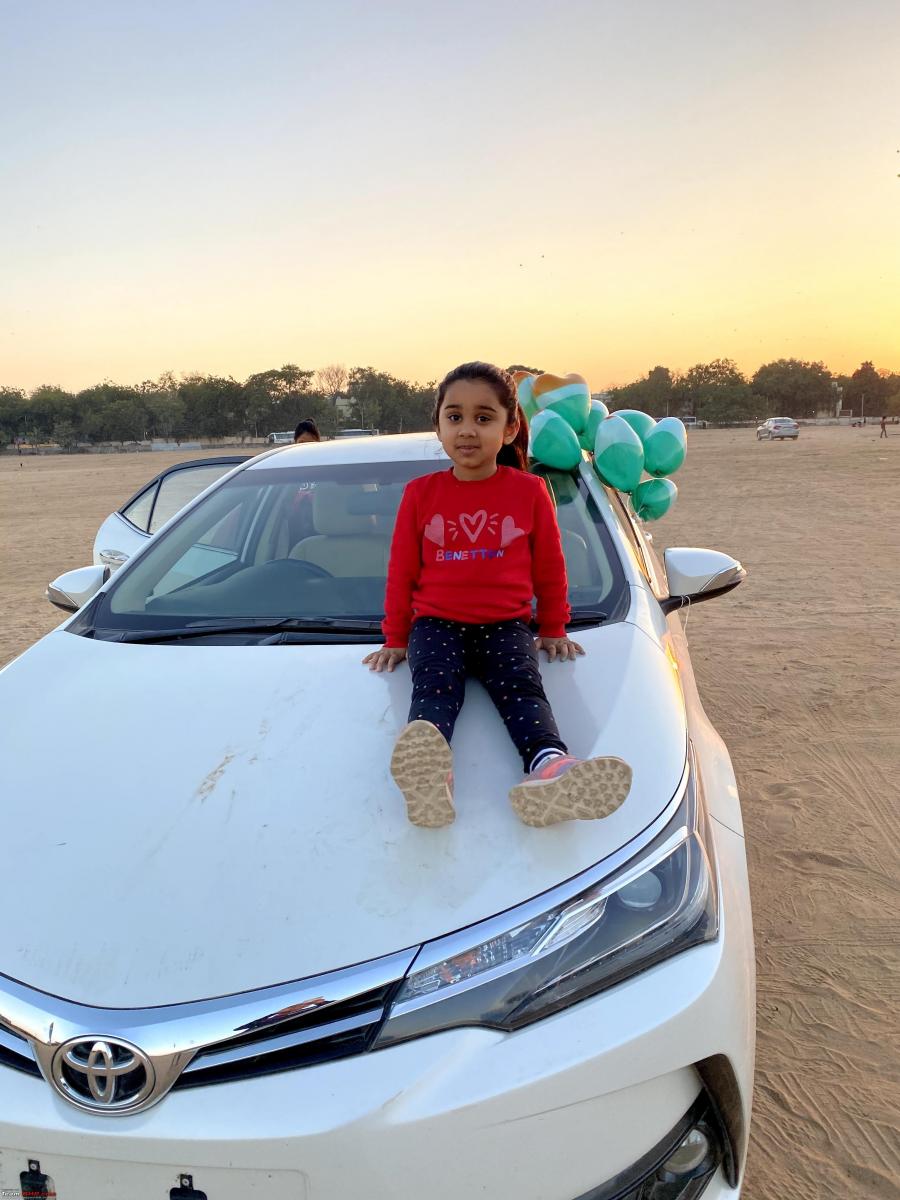 This is the family beater, mostly consigned to the family chauffeur for errands, school & activity drops / pick-ups, and what have you.
Now, comes the dilemma. We are a family of 2 + 2 (Young kids, 6 & 4), and if sanity were to be kept as the premise of logical decision-making, we have more vehicles than the household needs. But, that did not prevail. So, here we are, deciding on what to buy before the world turns electric and boring.
Budget: Sub 1-Cr
Desire-list: Not a large SUV, maybe a convertible, definitely a fast car (Say 0-100 in sub-6, if we can get one!) or luxurious for long drives, niche (Not seen all over the streets), should not overlap what we have in the garage.
Don't-care list: Service network (As the car won't be driven more than 500 km / month), depreciation.
Options that crossed our minds:
Used Ford Mustang
Toyota Alphard
Mini Convertible Cooper S / JCW
Mini Clubman / Countryman
Merc GLA AMG
BMW Z4 Roadster
New Merc V-Class
Merc C-Class Cabriolet (Not available as of now, it seems)
Good to note that the above list is neither comprehensive nor sacrosanct. The idea of this query thread was to share with this fantastic group, the reasons behind considering a new vehicle (Not much really, but one that would possibly complete our garage), and to be advised in any direction!
We have also been looking at the option of building a caravan / camper on a mid-sized chassis and using it for our long road trips (1500km+). The kids would grow at their own pace, and hence the next 5 years need pampered and calm travel for them (in my personal parenting opinion).
Aim to close the purchase in the next two weeks – Happy to hear all your opinions.
Thank you, all!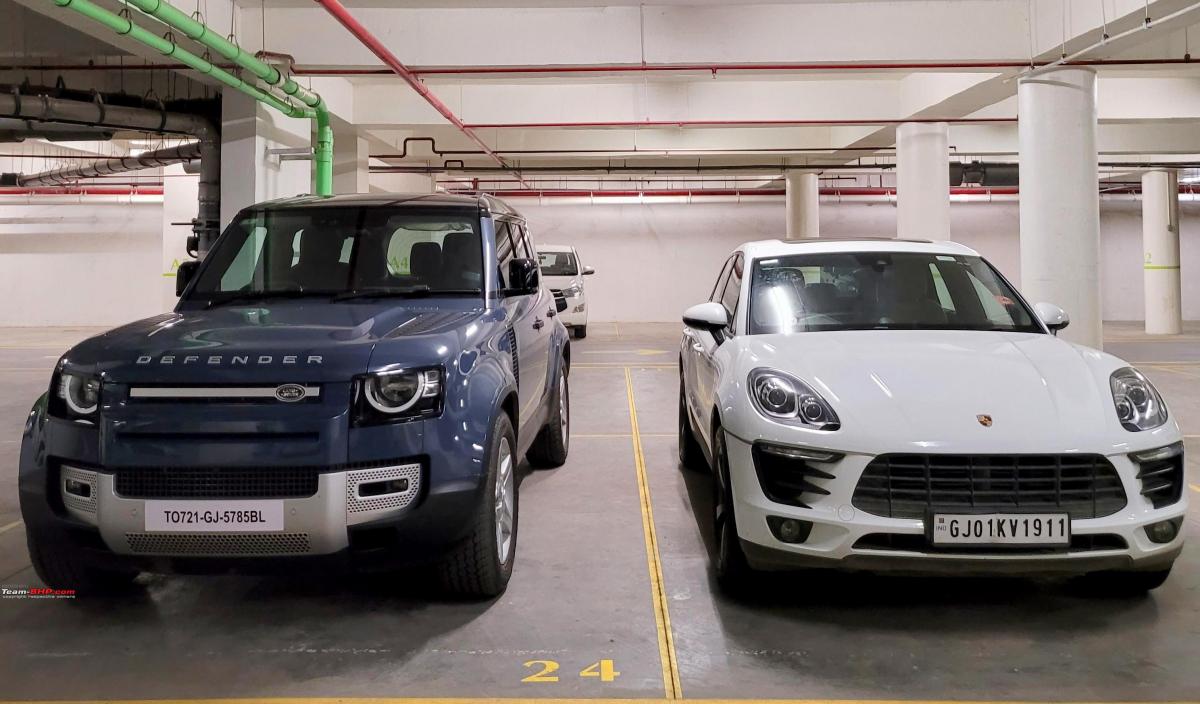 Here's what BHPian androdev had to say about the matter:
My suggestion would be to keep it a 3 vehicle garage instead of adding one more car. You can always replace one or more of the cars with something better or different. Not sure how relevant my own learnings are, but here they are anyway in the order of significance:

Errand car: I was using Honda City as my errand car and accidentally ended up with a Camry Hybrid. Only then I realised how important it is to have a good errand car if one can afford it. An errand car is not necessarily a cheap car but something that can see a lot of rough usage with minimal running costs. Camry fits the fill. It is cheaper to run than Honda City. We also have a Corolla in the extended family and Camry is in a class of its own. [My apologies to those members who find me repetitively praising Camry all over the forum]
Flagship car: The most outlandish and rewarding decision I have made as far as buying a car goes was to buy an S Class when my kids were under 4 years of age. My suggestion is to replace one of your cars with a "flagship" from the brand of your liking when kids are small. Don't have 3 mid-range cars however good and appealing they are.
For the thrills: You already have a Ducati. I don't see much point in spending a fortune on a sports car if you already have a nice sports bike. You can use it more often, will be easier on the pocket and so on. It's worth spending money on #1 and #2 above. Money spent on a sports car is just for vanity and a depreciation disaster.
Here's what BHPian TorqueMonster had to say about the matter:
Since you are looking for Z4s, and since you seem very happy with the Macan, why not add another Porsche to the garage? I'll say you should get yourself a used Cayman or 911.

The new Z4 is a nice car indeed, but the driving dynamics a Porsche offers are more than BMW ever could.

The Vellfire (Afaik the Alphard is not sold in India) is easily a sofa on wheels, but unless you want ultimate comfort, just ignore it, it isn't that special otherwise.

The Mustang is good, but I just don't see the use recommending a car that ideally is an entry sports car abroad.

I'll just say that if you can go till about 1 cr, you should get yourself a used Porsche. Or even else, another good sportscar, be it from Mercedes or BMW or Audi. As you said, you wanted to enjoy something before electric cars come, so why not get yourself an actual sports car. You already have 3 cars which you can daily drive if you want. So yes, a sportscar should be ideally your priority.
Here's what BHPian Sahil had to say about the matter:
I think you should either go electric or full-blown V8 territory.

Electric: You do not need another SUV but the only properly quick electric coming to my mind is the Volvo V40 Electric that does 0 to 100 in 4.8 seconds or so.

V8: A used Mustang is a decent option but I would perhaps stick to a German. Used RS7 or previous-gen M5, C63 AMG could be good options. RS5 would be a good option too, if you want a V8 then the previous gen but the new-gen is quick too but a V6, both in used options will be well within your budget.

Consider a remap on the Macan, top it with octane booster or high octane fuel and you will easily have a sub-6-second car.
Here's what BHPian Akshay1234 had to say about the matter:
Well you have 2 awesome SUVs in your garage. One which gives you almost sedan-like dynamics, and the other which gives you off-road prowess. What both of them cannot replicate though, is the absolute feel of a performance vehicle. Forget the vans, if you want a camper you can get the tent accessory for your Defender.

Since you have kids, I'm guessing you'll want a vehicle which can seat all of you. Check out the Mini convertible, it will give you some amount of thrills and drama in terms of sound, and also the fun of a convertible.

Apart from that, I would advise you to check out the A45s again which will be a great amount of fun.

If a hatchback is not what you are open to, then I would suggest the pre-owned market, where you can get everything from an M5 to an S63 coupe (there is a beautiful example on sale with a dealer called Boys N Machines).
Check out BHPian comments for more insights and information.
Source: Read Full Article