Join the Team-BHP Meet & Food donation drive
Will be a fun drive and more importantly, it will be a heartwarming experience.
GTO recently shared this with other enthusiasts.
Let's go out and make the long weekend special for those less privileged than us! Huge shoutout to BHPian pcpranav for taking the lead on this, and showing us the way. Some of Pranav's earlier threads – charitable drive to villages, Mokhada drive for a cause & Back to Jawhar.
The plan is simple:
DRIVE on Sunday, 14th August. Let's do what we do best, let's do what we love the most.
Fill our boots up with food & supplies for the poor. Here's the time to show off your boot capacity!
Distribute the same in villages. We are going to a village close to Chinchoti this time around. Expected driving time from central Mumbai is ~1.5 hours. Short, but not too short. Long enough, but not too long.
Have a nice brunch with petrolheads, talk cars, and then an enjoyable drive back home.
You should be back home by early afternoon.
Family / friends / spouses welcome.
What you can carry along to donate:
No pressure, whatever you are comfortable with. Every little bit counts.
Pranav suggests stuff that's easy to transport such as:
Ensure the packets are sealed properly for hygiene, and so as not to attract rats / insects. I'm gonna move the stuff to the car only in the wee hours of the morning, and place them in cardboard / plastic boxes.
Anything else that you want to give from your heart.
Budget = Could be anything. If you are comfortable with 1000 bucks worth of stuff, that's perfectly fine. 10000 bucks? That's alright too. There is no minimum or maximum here = your being there for the drive is more than enough. Even if you get just 5 kg of rice (<500 rupees), it will help a small family for 15+ days. Remember, these are people that go to sleep hungry at night and hence, every packet of food will bring a smile to someone's face.Come on, join in on the fun. Will be a fun drive and more importantly, it will be a heartwarming experience. Spare a Sunday morning for the underprivileged, spare a Sunday morning for a lovely drive with fellow BHPians.
Meeting Points on Sunday, 14th August:
0700 hours @ Western Express Highway, slightly before Yes Bank House (5 minutes before domestic airport junction).
OR (depending on where you are coming from)
Approx 0815 hours at Kinara Dhaba (Map location)
Please come on time as we will say hi's & hello's for a max of 10 – 15 minutes at each meeting point. If you are late, catch up with the group (we will be driving easy).
Confirmations:
Pics from pcpranav's earlier threads: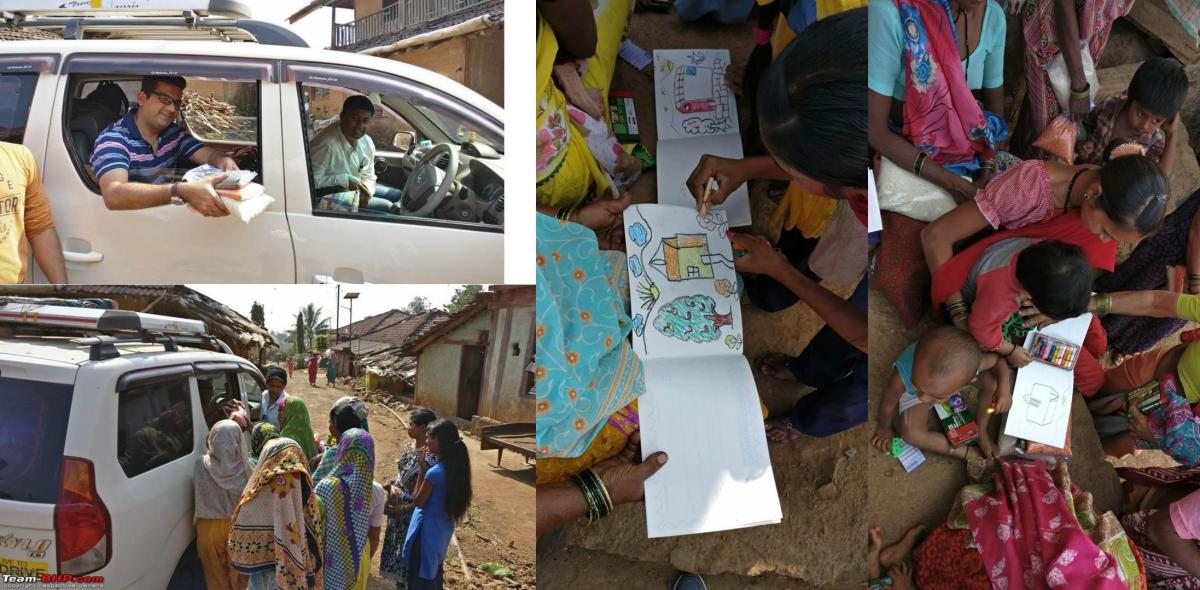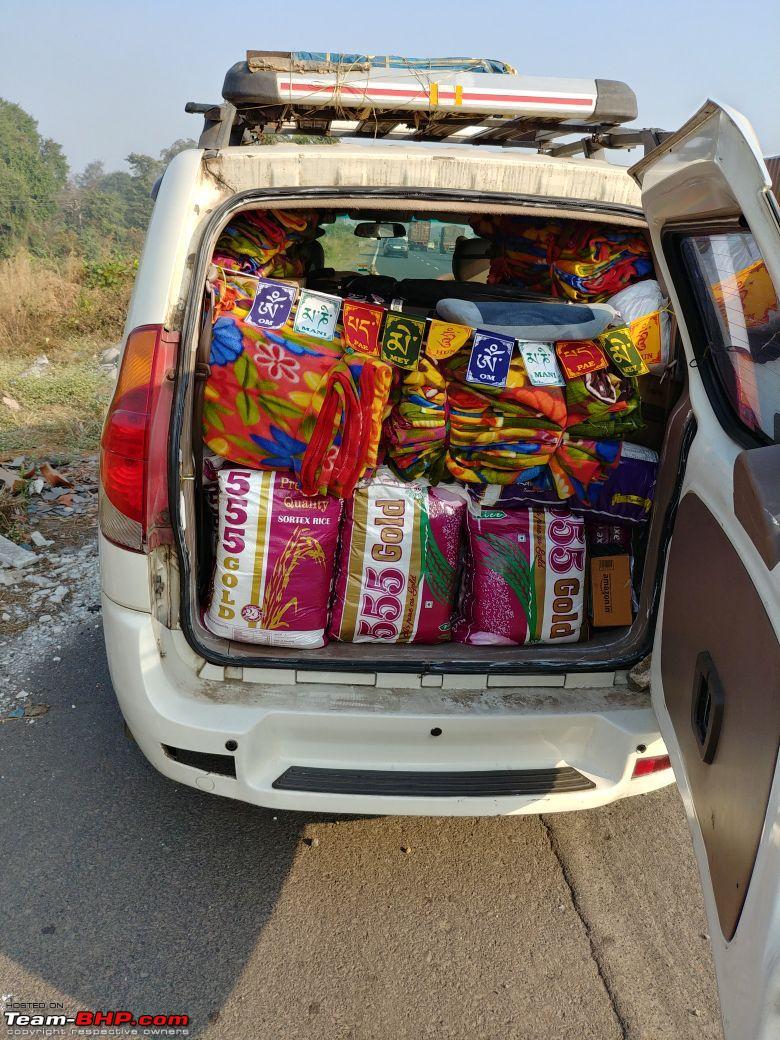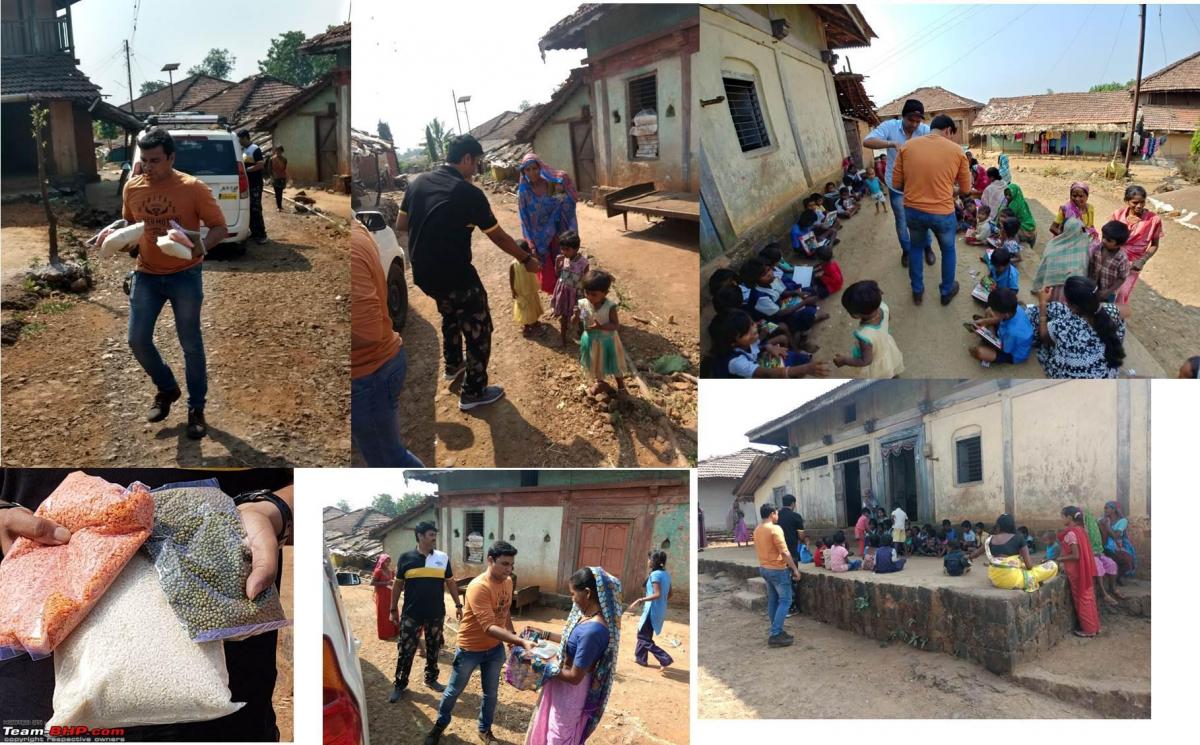 Check out BHPian comments for more insights and information.
Source: Read Full Article