Installed new mirrors, 12V socket & medical ID on my 2022 RE Himalayan
In my opinion, the mirrors don't really ruin the aesthetic of the bike while offering excellent functionality.
BHPian WhiskeyTangoFox recently shared this with other enthusiasts.
Update: New mirrors, 12V socket and medical ID:
Got two absolutely essential accessories for the bike over this week. The first being the Mirrors. The stock ones look great, but are crap when it comes to riding at speeds above 80kmph as they vibrate and distort the image, plus due to the round shape, visibility is pretty limited. After scouring the web, decided to pick up a couple of Bajaj Avenger Mirrors from Amazon. They were pretty cheap at 550rs a Pair and have similar if not slightly better build quality as compared to the stock mirrors. Took me about 5 mins to install them myself.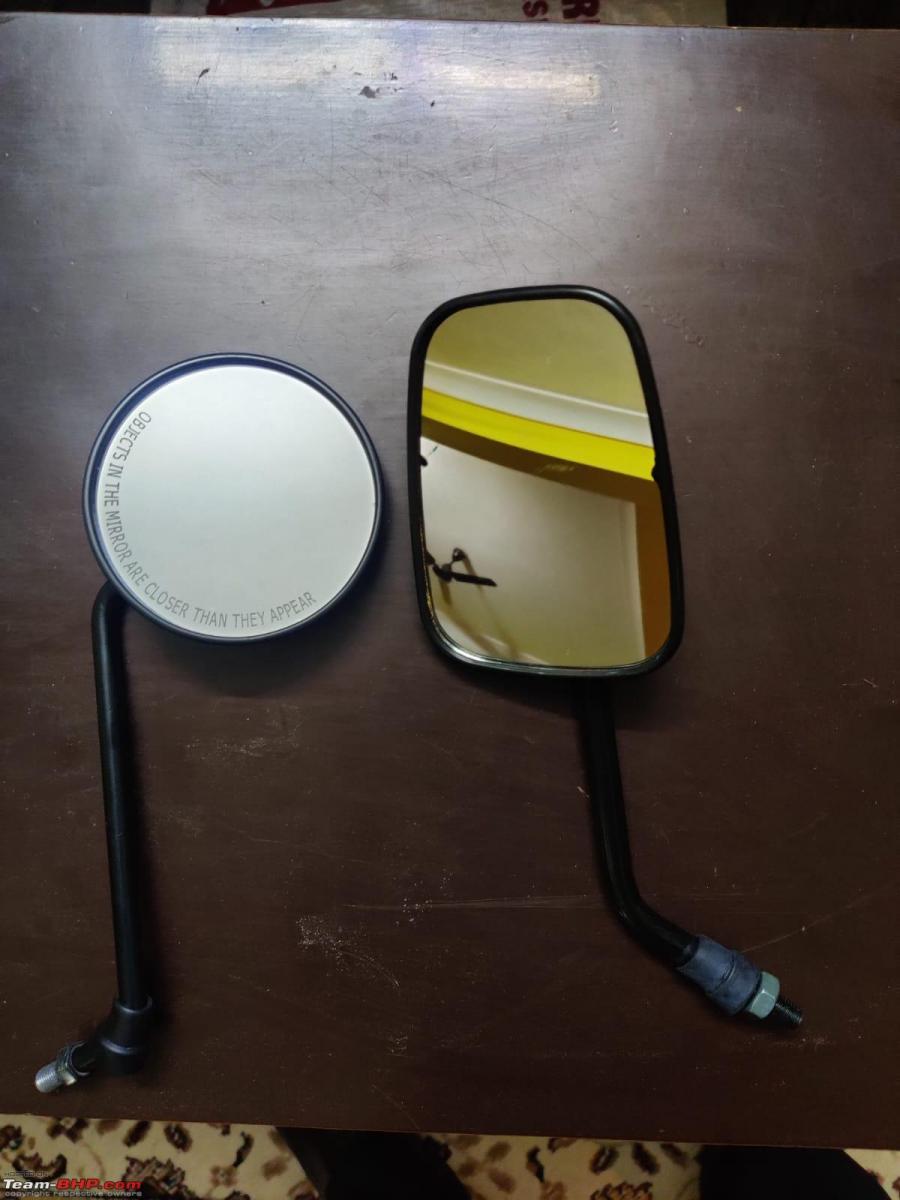 Much wider field of view.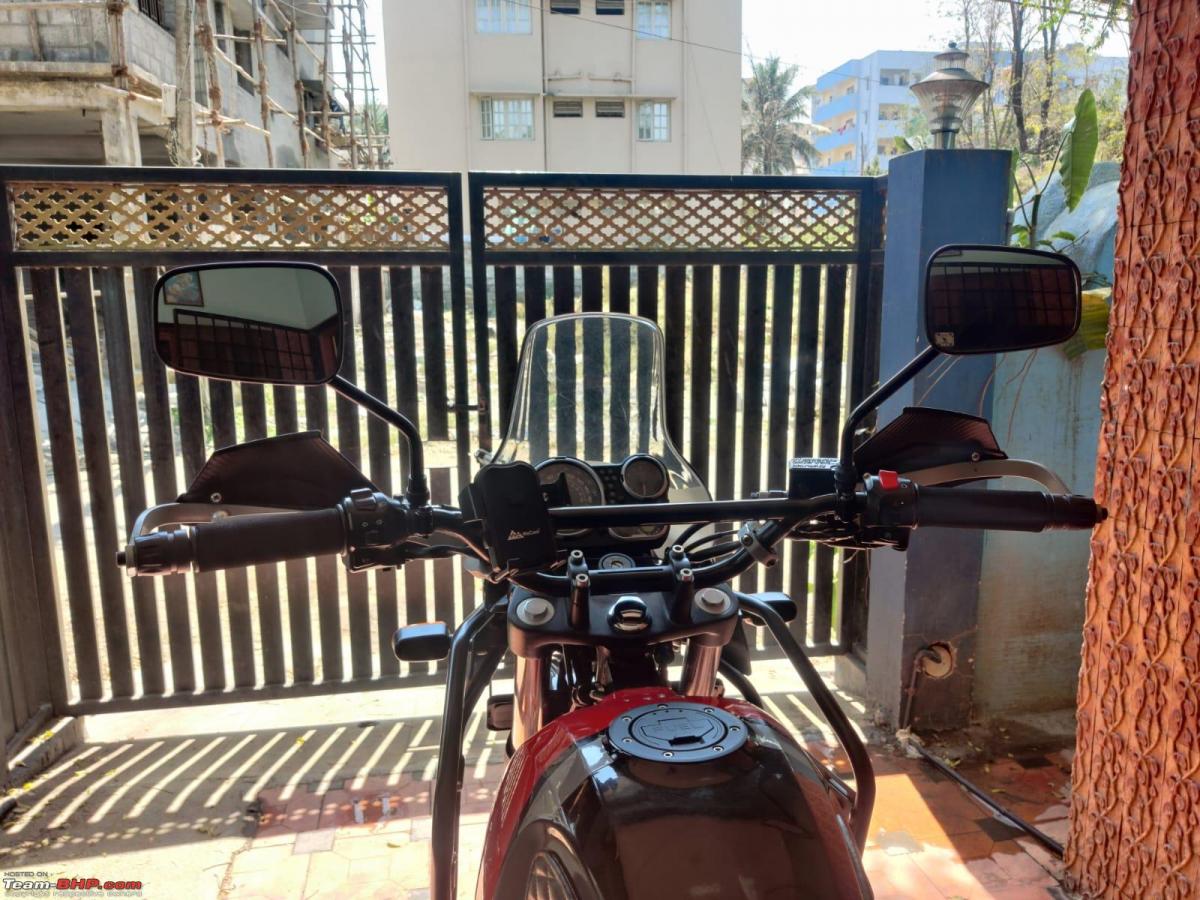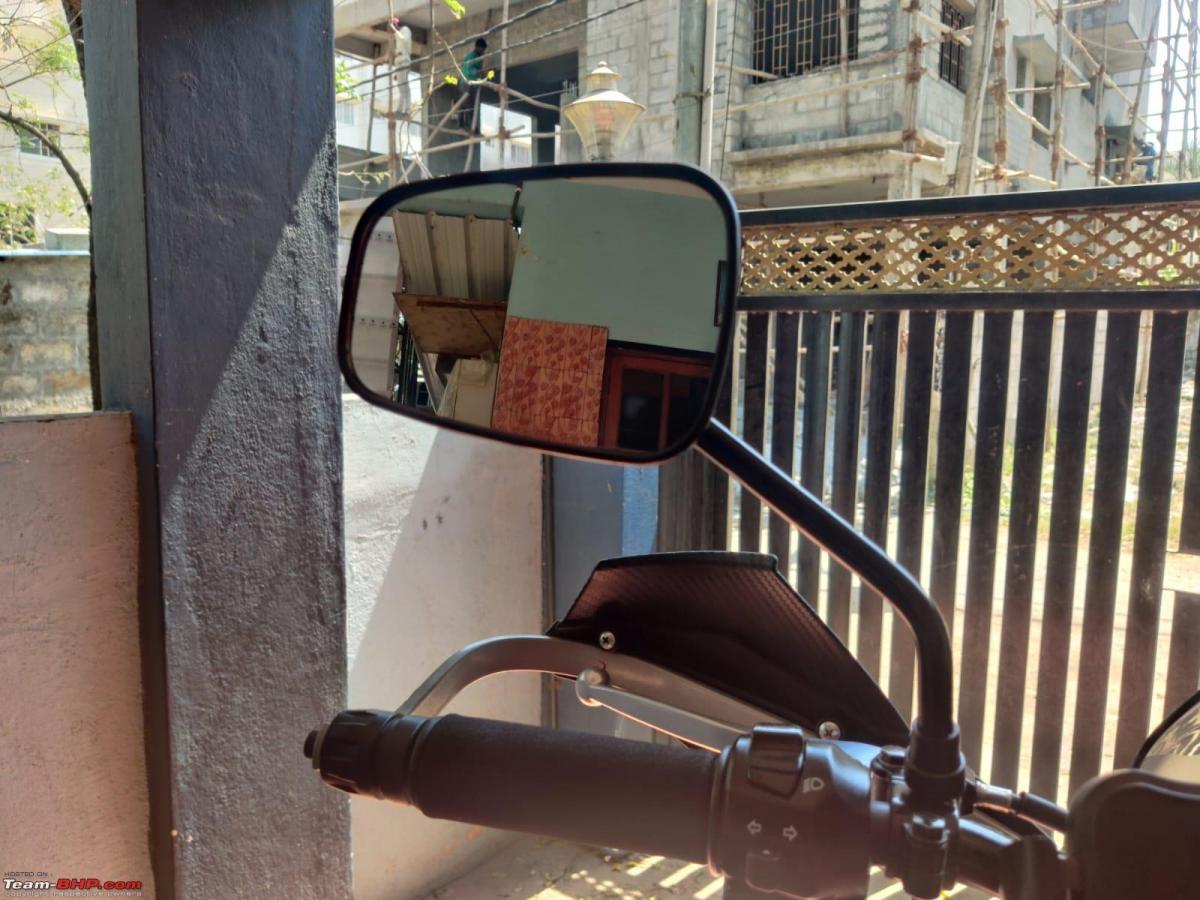 In my opinion they don't really ruin the aesthetic of the bike while offering excellent functionality. They vibrate slightly over speeds of 100kmph, but its not nearly as bad as the stock ones.
The other important upgrade for me was an addition of some sort of a mobile charging solution. My friend (who owns a gt650) and I have been on the hunt for a reliable, well built 12V socket for a while now. We specifically wanted the 12V because we could use the module for both charging as well as running out tyre inflators. Hence, based on Bhpian Ntab's earlier suggestion, and loads of reviews and videos later, we decided on the Clifftop 12v Socket. Purchased it at Bikenbiker.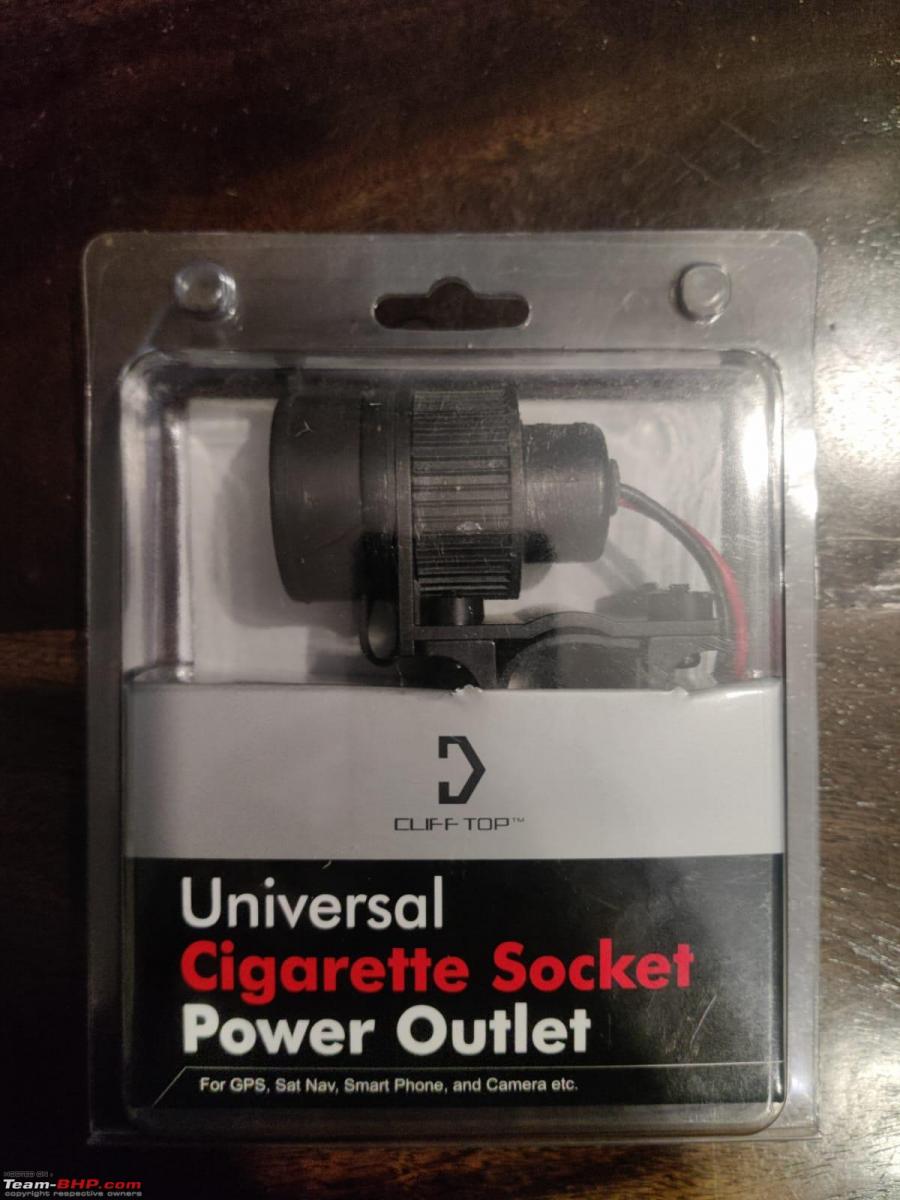 We headed over to Motospark near Bannerghatta Road to get it installed. They wired it up to the ignition as opposed to directly to the battery so that no one can steal power when the bike is turned off.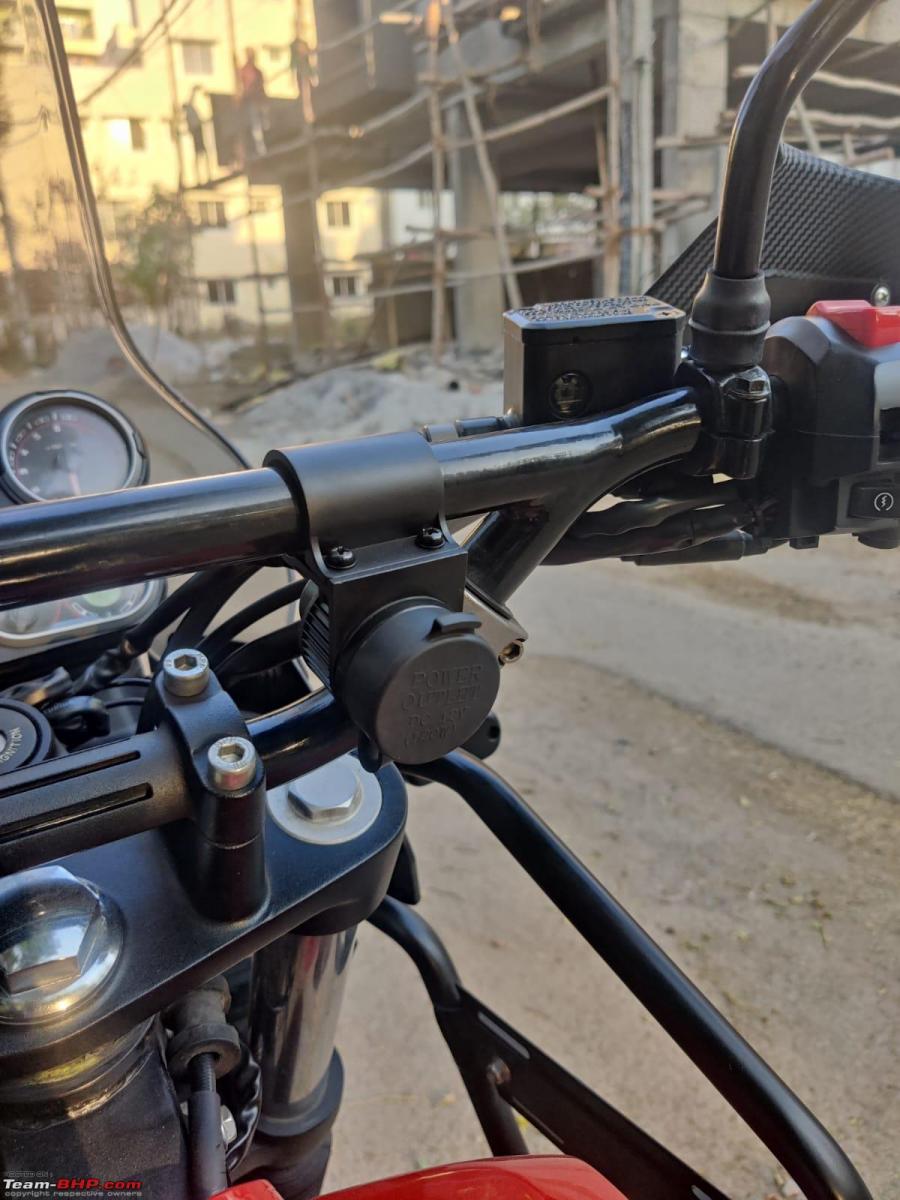 Charging module.
Excess wire neatly tucked and zip tied.
Tried charging and running the tyre inflator and it works perfectly fine. The charger is also waterproof, for that added peace of mind. It cost 2100rs for the module with the wiring and 250rs for installation.
I also picked up this Tagzee Medical ID from 100kmph.com which I though was pretty useful in the unfortunate event that an accident takes place. You can scan the code and get the rider's emergency contacts and medical details.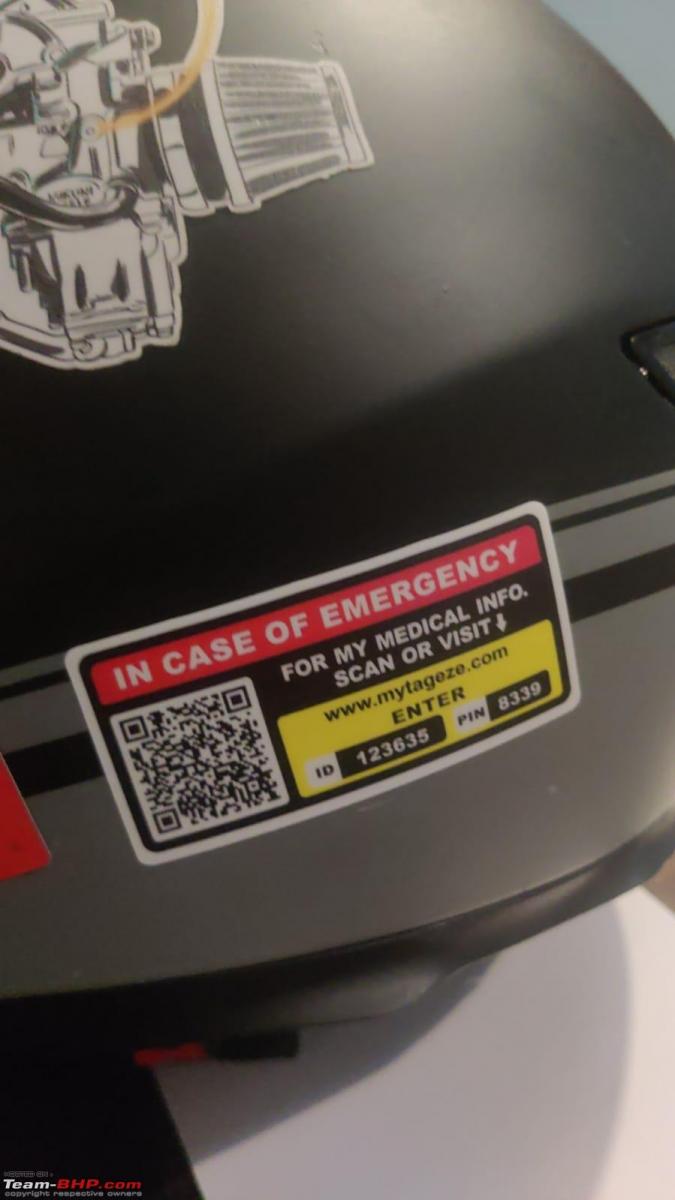 It comes in a pack of two, one of which is slightly smaller than the other. I will be putting one on the bike as well. Definitely would recommend that everyone have some sort of tag such as this. I also have another blood group sticker as well, on my helmet.
That's all for today folks, Cheers!
Check out BHPian comments for more insights and information.
Source: Read Full Article