Illuminate Your Car\u2019s Interior with These Fresh LED Lights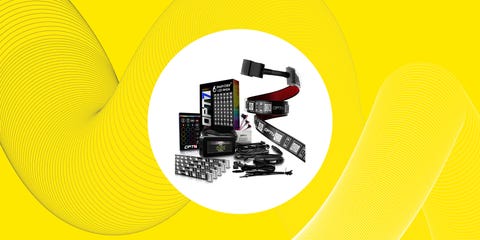 People want customizable colored lights in their car's interior, right? Many top carmakers seem to think so. Nissan, Ford, GM, Porsche, and others offer ambient lighting settings that can be adjusted to the customer's desire. One of the most unique interior lighting systems is Rolls-Royce's Starlight, a galaxy of fiber-optic lights that sparkles in the headliner. Far out, indeed!
If you drive a car that lacks interior ambience, however, there are plenty of simple plug-and-play LED products to choose from. All you need is a cigarette lighter or USB port to enjoy a massive customization upgrade—no confusing wiring work needed. Some of these light kits even feature a music setting, so they flicker and fluctuate with whatever jam you're blasting.
To bring you this list, we scoured Amazon and found the top-rated LED lights for your car's interior. Whether you want a calm, relaxing ambience or a full-blown nightclub, look no further!
9 Ways to Add Neon to Your Car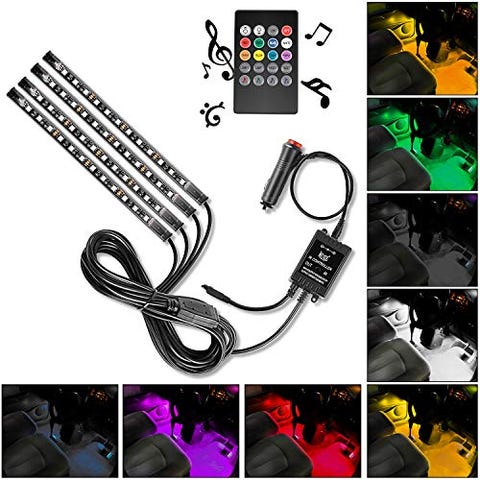 This LED kit from Nilight is a basic—but perfectly functional—product. The 12-volt plug makes installation a breeze, and the back of each strip is equipped with sticky 3M tape. The LEDs feature eight different lights, strobe and fade effects, and can even change color to your voice or music of choice.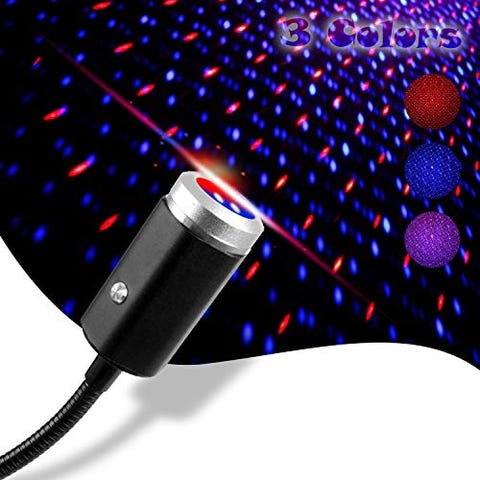 If you're looking for that starry sky headliner look without all the installation hassle, this is a great choice. The Star Night Light from Aevdor plugs right into any USB port and features three color options: red, blue, and a combination of both that creates a purple paradise.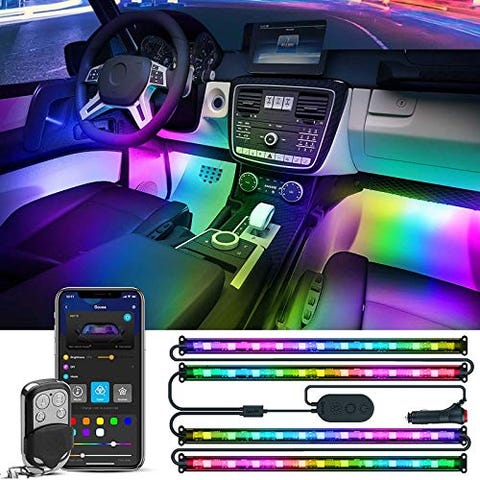 These LED lights are controllable with the Govee Home app, where you can adjust brightness, colors, music mode, a timer, and more. Installation is easy with the 12-volt plug, and a minimalistic remote still gives you control without a phone. Obviously, don't use the app while driving.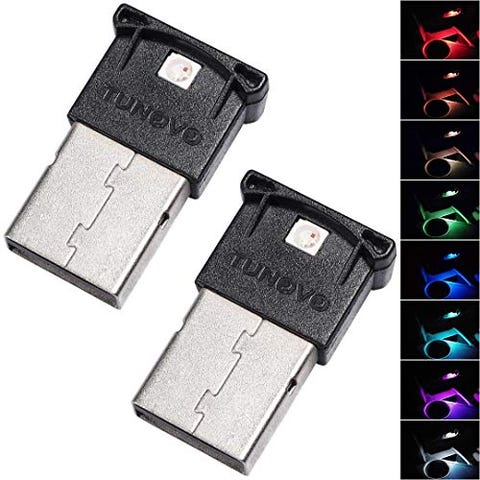 These mini USB LED lights from Hvasun come in packs of two and boast eight different color options. The downside to these is that they only illuminate the area around the USB port and lack the customizable range of the strips. However, if you just want a subtle glow in your interior, these are perfect.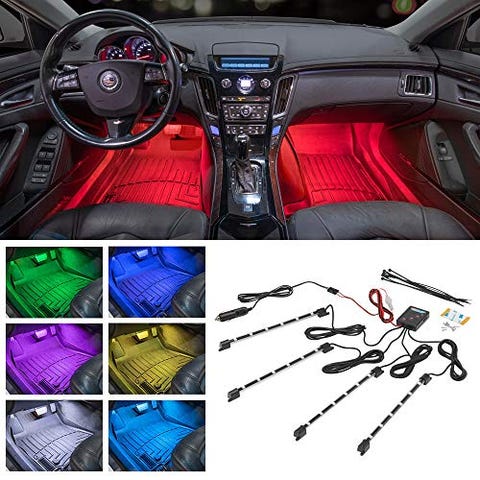 This LED kit from LEDGlow is another simple installation job with power supplied by a 12-volt outlet. To mount these LED strips, you're provided with small screws that hold each end in place—they won't fall off over time like some of the kits that use backing tape. Note, however, that means little holes under your dashboard. If that isn't an issue, this kit is a great long-term option.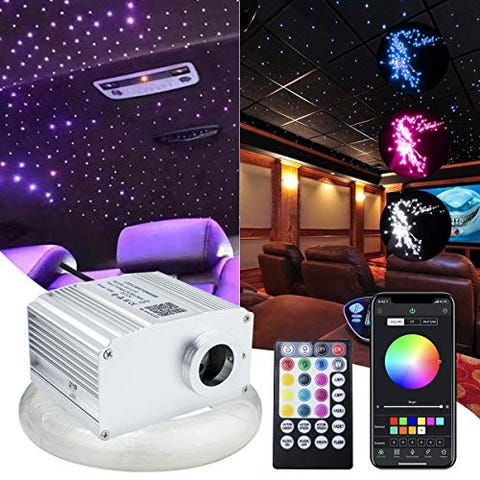 This one takes a lot of elbow grease, but is absolutely worth it. First, the headliner needs to come out of your car. Then, each individual fiber optic strand has to be poked through in whatever design you prefer. Reinstall, and voila! A galaxy twinkling in the color of your choice. This kit from Amki comes with a 12-volt adapter and can be controlled via remote or app.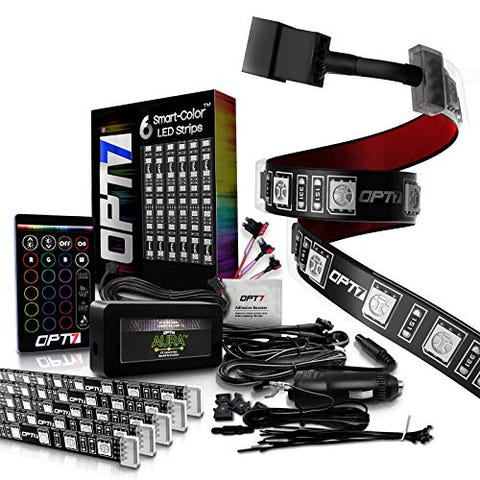 If you don't want the limitations of fixed strips, get these from OPT7—they're flexible! Stick 'em over curves, along the doors, around speakers; they'll still work great. You can either power them via the usual 12-volt outlet or incorporate them in your wiring with the included fuse adapters. If you use this "Advanced Setup," the lights will come on as soon as the door is opened. How's that for a "hop in, let's go for a drive"?
Source: Read Full Article