Hyundai Alcazar owner shares 6 issues with his Tata Harrier
Sometimes I feel I should have just gone for the Mahindra XUV700 due to all these problems collectively.
BHPian bil.007 recently shared this with other enthusiasts.
Harrier Niggles
Hello fellow BHPians,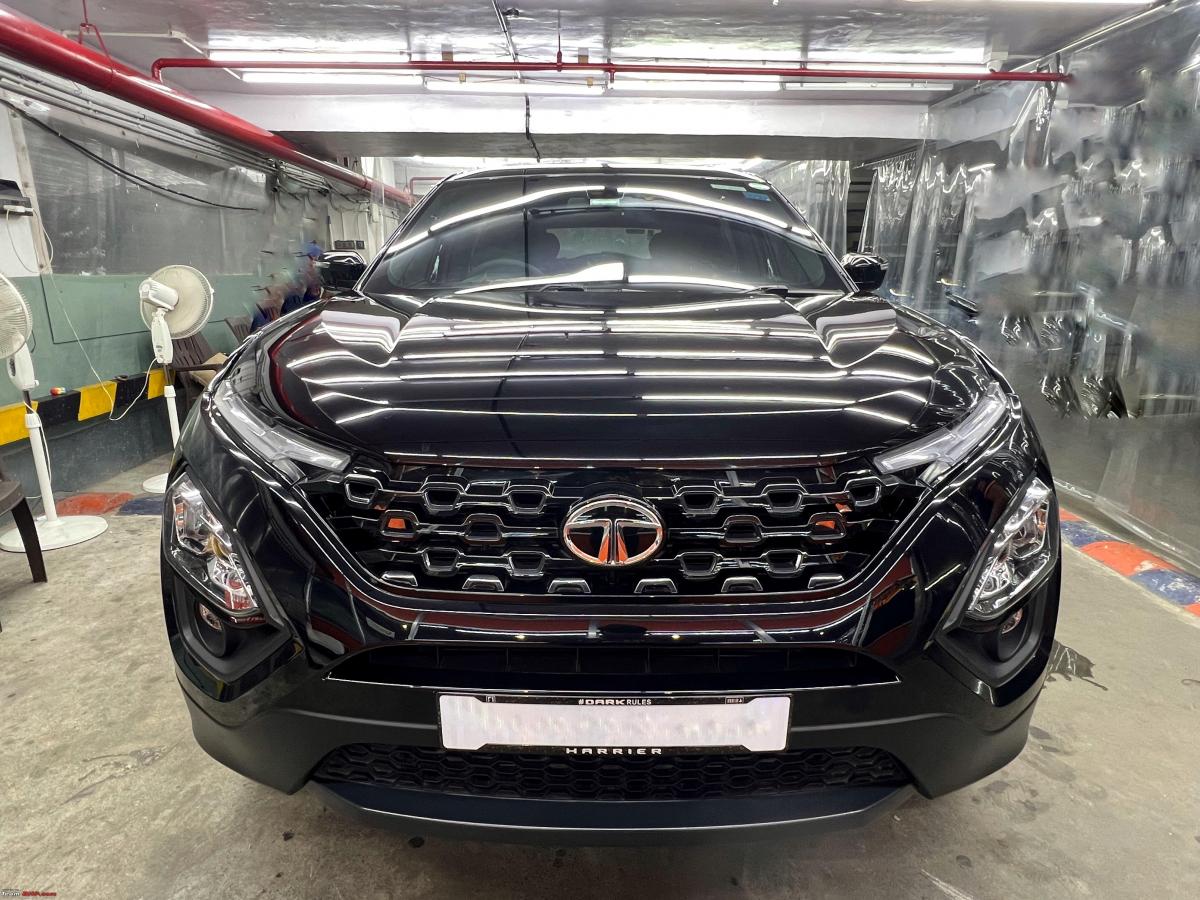 I'd like to share points that I think are crucial for everyone to know about and also as this would further help Team TATA "fine tune" the Harrier to meet more customer expectations.
P.S. – All the points about to be mentioned are solely from my personal experience with the car and are not taken from anywhere on the net.
Below, I'm briefly elaborating on the points that according to my experience are concerning:
The ergonomics in the Harrier are extremely poor
For instance, I was looking to keep my sunglasses in the sunglass holder (I expected them to be there next to the ceiling lights as all cars do) but there was not a single spacious space to keep them.
There is no "proper place" to keep my cell phone, the only place TATA have "thoughtfully" provided (pun intended) is a small cubby hole that barely fits my 6.7inch iPhone and on top of that reaching to the phone while driving is a task as it's deep inside the lower dashboard. I had to purchase a magnetic phone holder and stick it to the dashboard to ease up my life! Though the holder works really well. Everyone should try it out.
Also, the armrest is of no use, it's not adjustable for reach nor for rake making it useless as I barely can keep my arm on it comfortably. Should have been even taller.
The side view mirrors are not as adjustable
While driving, I want the side view mirrors to have more play and was expecting them to move further upwards but they just wouldn't shift, also vice versa moving them down as well.
The high beam & fog lamps are just pathetic
Upon speculation, it turned out that the lights are not at all sufficient for night driving. I have already changed the high beam and fog lamps to OSRAM LEDs as they have much better throw and are great for flickering at night if I need to overtake etc. Low beams also aren't great but they just do the job. Why couldn't TATA just give Solid Lights like its counterpart, the XUV700? Sometimes I feel I should have just gone for the XUV due to all the reasons collectively.
Apple CarPlay goes bonkers
It worked fine for a month, but after that whenever I'm playing a track from Apple Music the infotainment starts to hang up the song, it starts from just a bit of a lag and then piles up making it impossible to hear the song due to the constant pause and play. I tried resetting the infotainment and got the system updated to the latest version but to no avail, checked with Apple about any such issues but there weren't any. I'm adamant that this issue is only due to Harrier's infotainment as my Hyundai Alcazar supports Apple Carplay as well and it works like a charm in there. Also, the Carplay UI not utilizing the complete display isn't very pleasing to the eye, as it is the display quality is not so great and on top of that this cropped-up Carplay UI.
Steering Wheel problems
Yes, everyone owning a Harrier must have complained or at least noted that the steering wheel is heavy at slow speeds. What joy does TATA get seeing their customers struggle to move the steering while it should just be with a finger? Now please don't go on that hydraulic steering has benefits for an SUV and whatnot, a mass-market car should cater to all. Also, the steering wheel is making clicking sounds while the vehicle is running, don't know what this is now.
TATA's logic
It is to make a vehicle the size of a jumbo jet and let them wrestle with traffic! Dear Pyaare Tata, If you had to make a vehicle with such a muscular road presence and size, then why not fill it with cameras and parking sensors to ease up the life of your consumers? Why do you want us to become professional drivers at the risk of damaging our own cars?
Honestly, parking the Harrier can be a task, especially after driving the Alcazar with a 360-camera system. The Alcazar is a joy to drive in the city as it gets the sensor and cameras missing on the Harrier, plus the steering wheel is way lighter here.
All the points I've mentioned are problems I've faced personally. Also, kudos to Korean automakers for truly thinking about customers and giving them great ergonomics and features that help ease our lives.
TATA truly needs to get the finesse it's been missing forever.
PS- In case any one of you is thinking why did I buy the Harrier if I had so many issues? All I have to say is the SUV is a crowd puller; looks like a charm, and its looks almost balance all of its problems (it would be superb if all these points are taken into consideration).
Hope my points give valuable information to TATA so that they can implement the same and also to fellow BHPians so that even you all can consider my info and post regarding the same.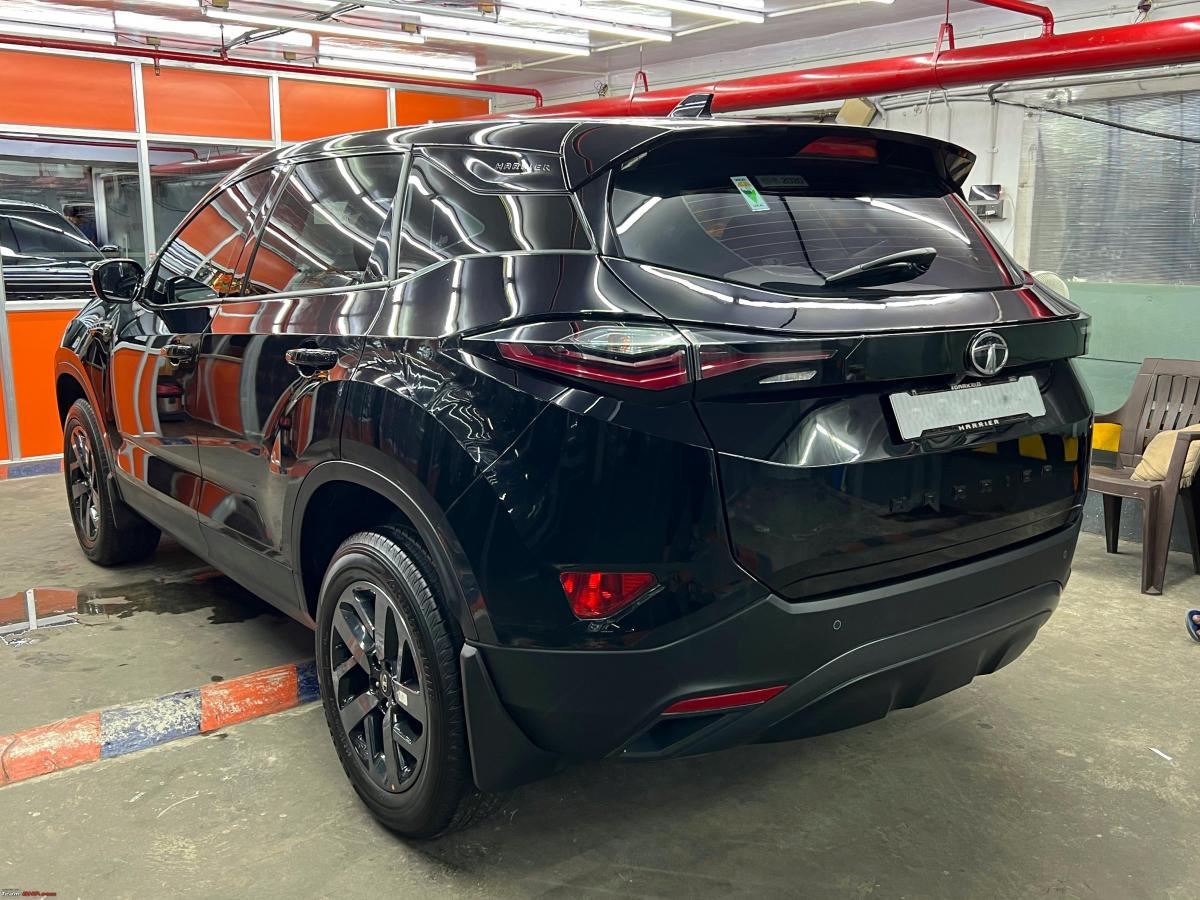 Check out BHPian comments for more insights and information.
Source: Read Full Article