Highly Rated Gear You Need to Win Trunk-or-Treat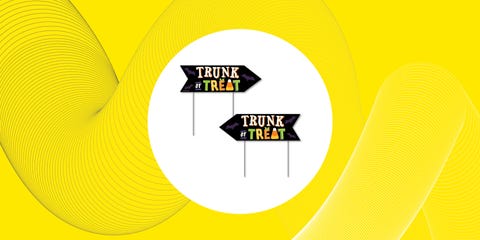 Trunk-or-treat is a relatively new phenomenon that's quickly becoming a part of every Halloween lover's holiday. Trunk-or-treat events are usually put on by churches and schools, where parking lots fill with vehicles passing out candy from the trunk. This tends to be a fun social event with plenty of food and laughter, plus it's easy for parents to keep an eye on their kids.
One tradition is to give your car a costume, and there are various kits that can help make your trunk the spookiest of them all. So go crazy with the decor, and stay comfortable as well. May the scariest trunk win!
8 Seasonal Air Fresheners to Make Your Car Smell Like Fall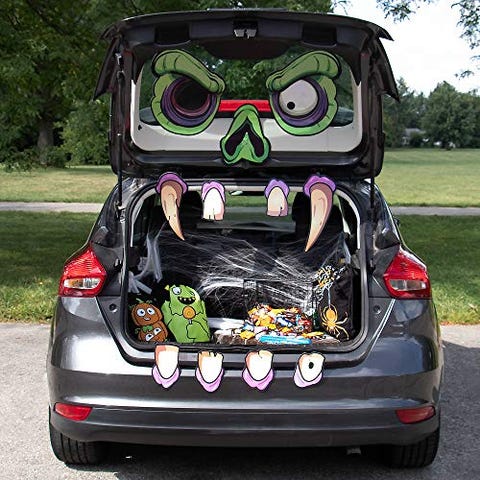 There are tons of car costumes out there, but this is one of our favorites. Combine the teeth with the empty eye socket and you've made your vehicle a scary destination for the bravest trunk-or-treaters.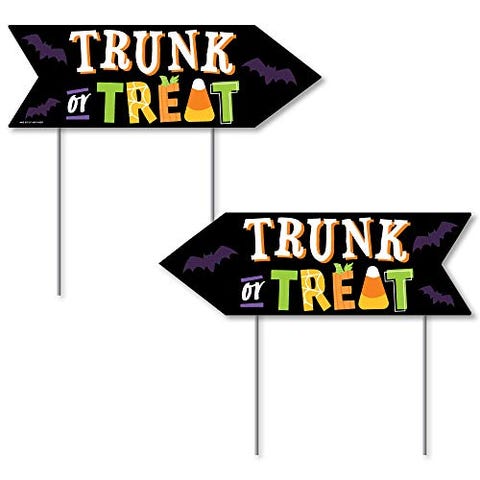 Trunk-or-treat is only fun if people are there, so direct folks to the parking lot where all the fun is happening. This set comes with two arrows, which measure 23 inches wide and 7.5 inches tall, and four stakes.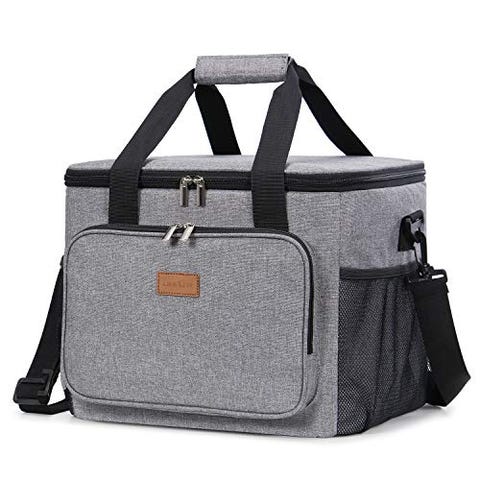 This soft cooler can hold up to 40 cans or a full meal and some snacks to last you through trunk-or-treat. The exterior is constructed with a water-resistant oxford fabric for durability, and the inside is lined with food-grade PEVA foil to keep temperatures hot or cold.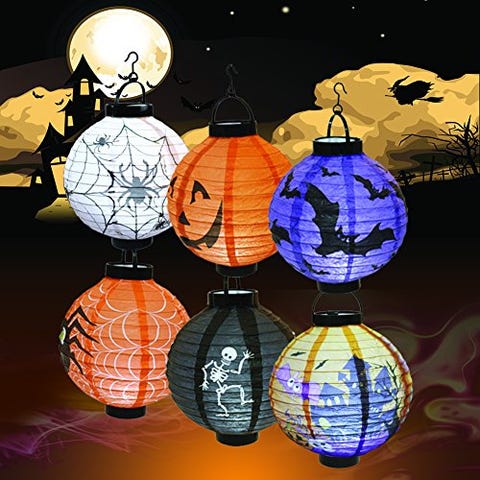 These paper lanterns would look great decorating your vehicle's trunk. The set comes with six lanterns that are illuminated by an LED light and can be hung with the included hooks.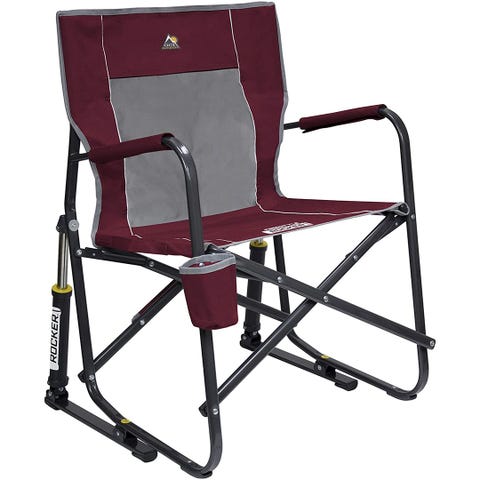 As a proud trunk-or-treat parking-spot host, you want to be as comfy as possible during the busiest hours. We love this rocking outdoor chair, which even features an all-important cupholder.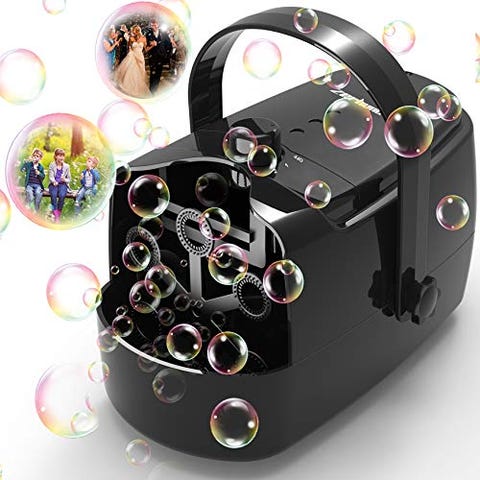 A bubble machine is a nice touch for a trunk stop, adding a bit of fun around your spot. This one can pump out 4800 bubbles per minute and be powered by either an AC adapter or six C batteries (which are not included).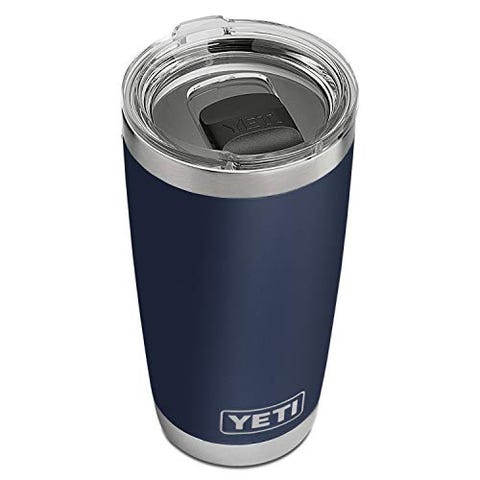 The Yeti Rambler is one of the best choices to keep hot chocolate or warm cider nice and toasty to enjoy during trunk-or-treat. It fits perfectly into standard cupholders, and the lid uses magnets to contain spills.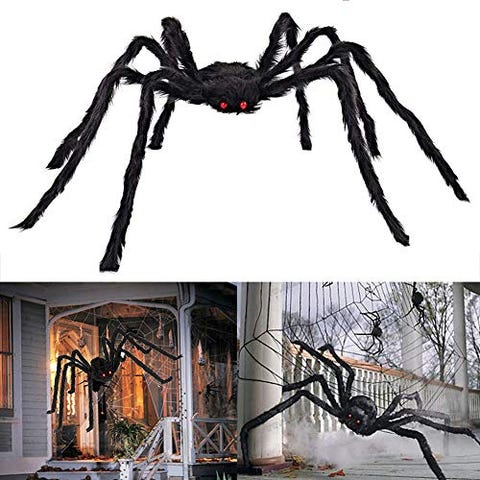 This outdoor spider decoration is a creepy addition to your spooked-out trunk. Not to mention, it's huge, measuring 6.6 feet wide. The foldable metal legs can be configured in any way, making it easy to place wherever you'd like.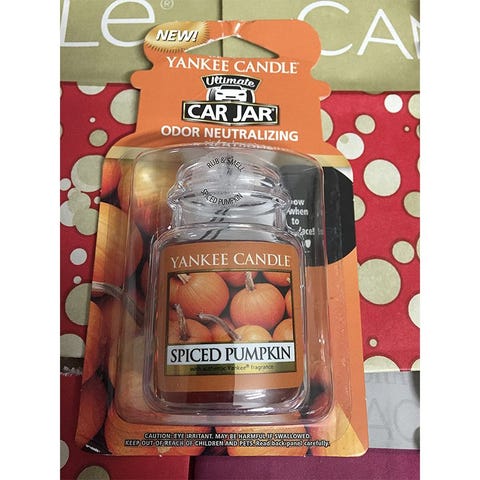 If you want the inside of your car to smell Halloweeny, check out this Spiced Pumpkin air freshener. The scent includes notes of nutmeg, spiced pumpkin, cinnamon, and vanilla. Latte lovers, this one's for you!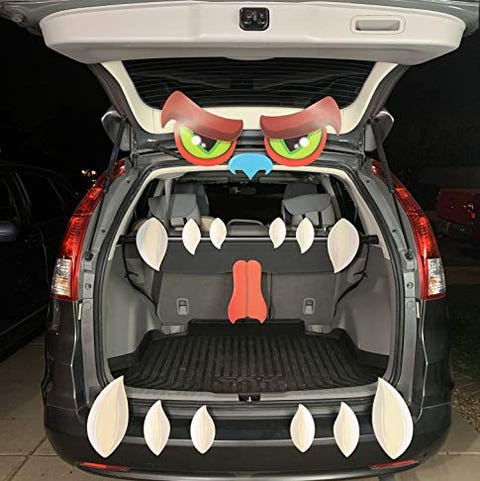 Here's another simple car costume that works great for trunk-or-treat. With fangs, two angry eyes, a nose, and a tongue, it's got everything you need to make it a monster, dragon, or whatever else you can imagine.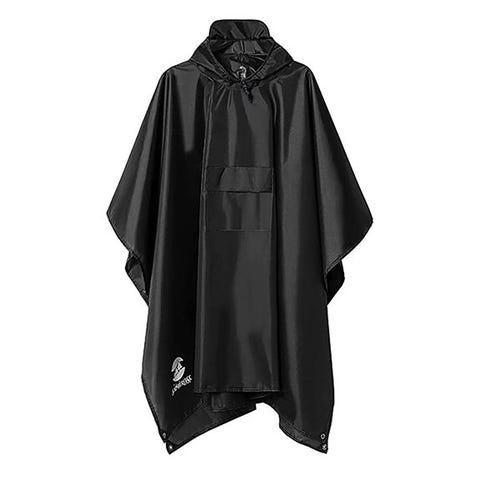 Fall weather can be unpredictable, so a raincoat is a must-have for trunk-or-treat. We like this waterproof hooded poncho that protects everything above your knees from the elements.
From: Road & Track
Source: Read Full Article