Highly Rated Car Covers to Protect Your Sports Car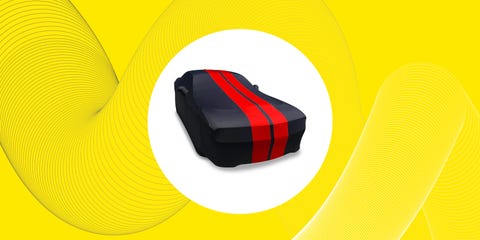 It's time to accept that summer is drawing to a close. Schools have started opening, days are getting shorter, and balmy temperatures are about to take a nosedive. That means hibernation for your summer joyrider is right around the corner. Indeed, if you live anywhere with snow, storing your car over the winter is a necessity, and a car cover is an essential part to winterizing.
You can either buy an indoor or outdoor car cover, depending on your situation. A good outdoor cover should provide UV, rain, and wind protection, while softer indoor car covers are really there to keep dust and critters away.
So no matter what your garage space offers, we found these highly rated car covers for your sports car on Amazon. While it's sad covering up your ride for the winter, once next spring rolls around, it will be ready to prowl the pavement once again.
Essential Gear for Winter Classic Car Storage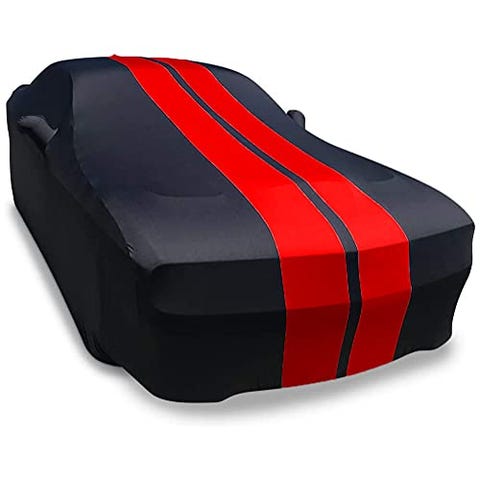 This fitted satin car cover features a breathable material and soft underside to keep your Challenger's paint pristine. The iconic racing stripes are a great look, in case you forgot what's underneath.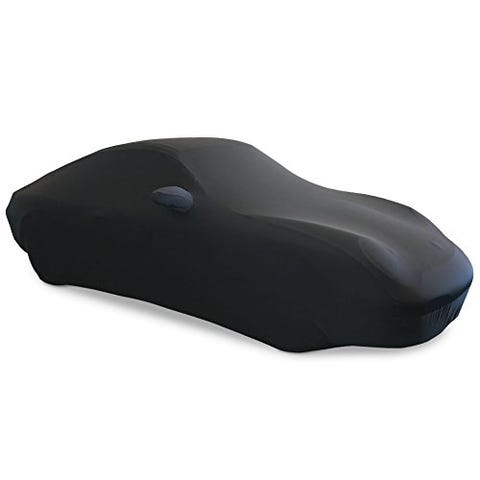 Like the above cover, this is another fitted satin car cover, but this one fits Porsche 911 models from 2012-2020. With a breathable and soft texture, it'll protect your prized ride from damaging dust and mildew.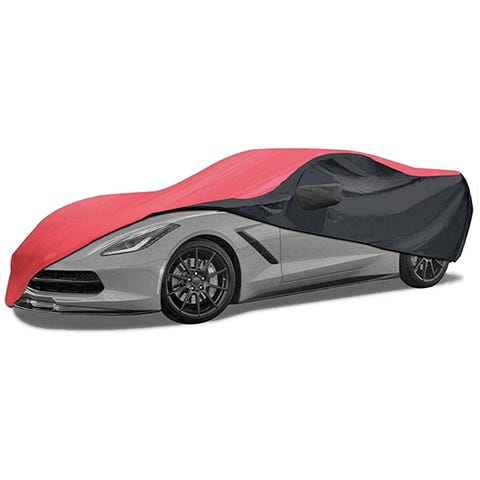 This custom-fit car cover fits all C7 Corvettes, including Z06 and Grand Sport models. The external material is made from Oxford cloth—which is designed to be durable—and the underside is made with a soft texture to protect your Stingray's paint.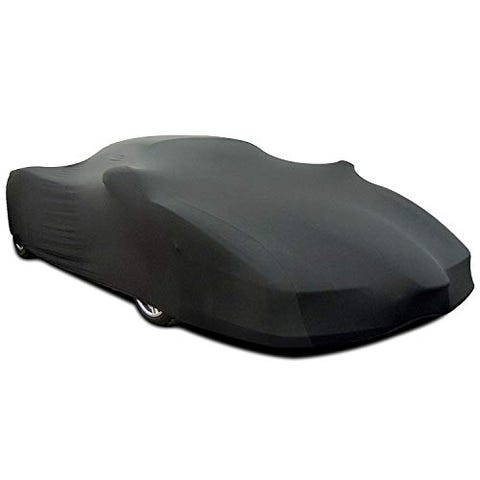 This universal car cover is for sports cars up to 185 inches long and fits snugly with fortified security hooks. The velvet material is not waterproof, so this cover will be happiest in your garage.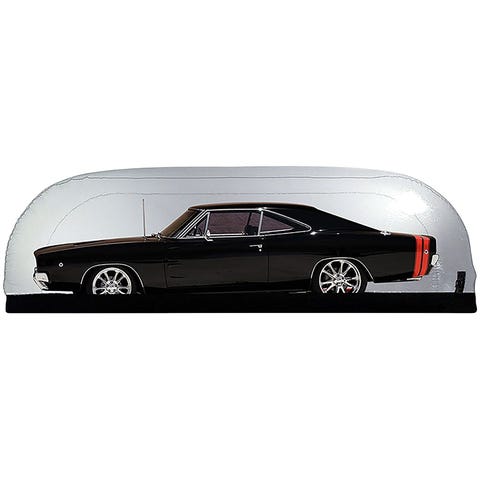 If you're willing to shell out a bit more cash to protect your ride, a car capsule is top dog. A fan and charcoal filter keep the air in the bubble fresh to prevent mildew, and the bottom of the capsule is impervious to oil and gas. The clear PVC is durable and inflates in just six minutes.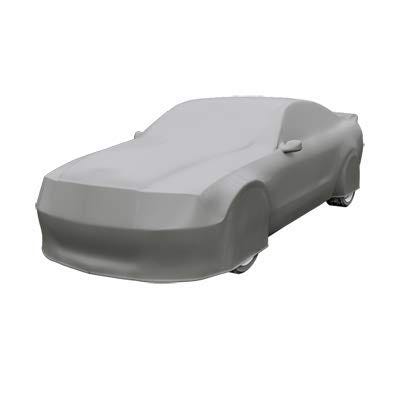 This indoor/outdoor cover is for 2005-2014 Ford Mustangs, and its five layers protect against sun, weather, and debris. A layer of microporous film allows the car to breathe and prevents oxidation and water buildup, and the exterior is claimed to be waterproof.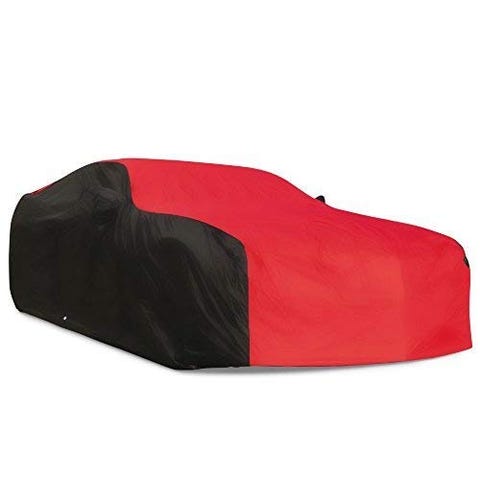 This indoor/outdoor cover fits Chevy Camaros from 2010 to 2020. If you do plan on using this outdoors, keep in mind that it's only water resistant, not waterproof. We would recommend a heavier outdoor cover in moisture-rich climates, but it's great for use indoors or outside in drier winter months.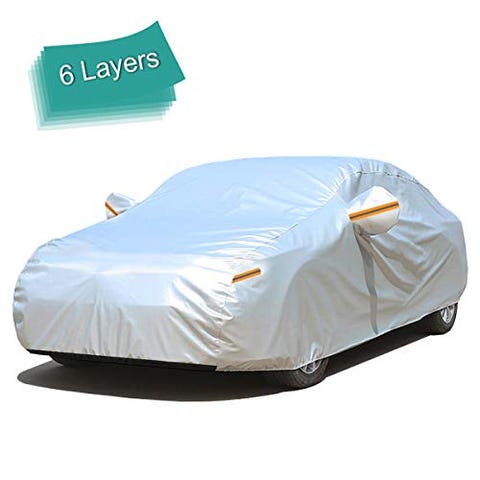 This semi-universal outdoor car cover by Kayme fits sedans measuring 174 to 182 inches, though it can be ordered in other sizes. It features six layers, is waterproof, and keeps your car cool in the heat. It also includes bonus zippers for easy access.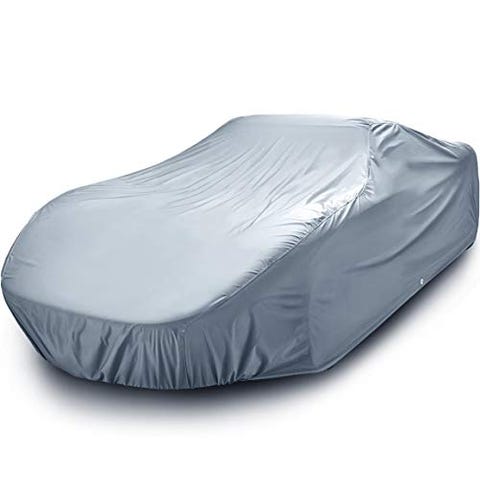 This premium outdoor car cover from iCarCover fits cars up to 195 inches and is made from silver polyester. It's waterproof and UV-proof, and a nonabrasive fabric on the underside keeps your paint glossy and scratch free.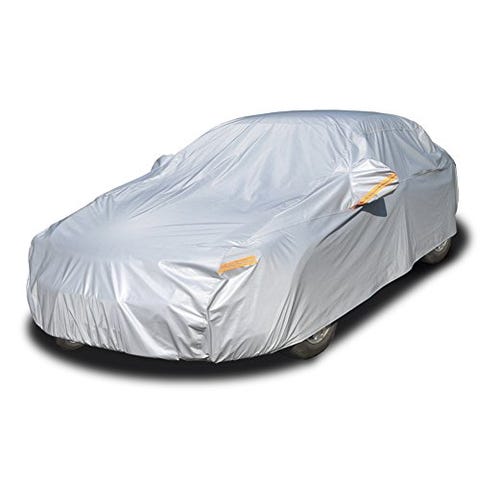 This cover by Gunhyi is made for sedans and measures 194 to 208 inches (but is offered in other sizes too). It keeps rain, snow, bird droppings, and UV rays off your paint, and it comes with straps to stop it from blowing off in the wind.
Source: Read Full Article