Hero Xpulse 200 4V review after 6 months, 6K km & a road trip to Spiti
I rode my fellow riders' Dominar 400 & Himalayan for quite some time during the trip to Spiti & Xpulse was a clear choice for my liking.
BHPian camitesh recently shared this with other enthusiasts.
Hi everyone, here's an update on my Xpulse 200 4V purchase and 6 months / 6,000 kms ownership including a long ride.
Short summary
Decent power for most mountain trails, especially for riders new to off-roading. The bike does what it's meant to do i.e. mild off-roading and then some more with great ease.
Good combination of compliant stock suspension and nimble handling makes it very fun to ride on broken city roads as much as the trails.
The spares and service experience so far have been good. Nothing to complain.
Triple-digit highway runs for a sustained period are indeed doable, if one can ignore the vibrations and fuel efficiency. There's not much loss of power/performance even in the scorching summer heat when the bike was ridden for hours and 100+ km at a stretch.
Braking is pretty good for the off-road but strictly okay at highway speeds (80-90+).
The dual-purpose tyres are surprisingly good on all sorts of tarmac.
When ridden sedately, 400-450 kms is easily doable on a single tank.
Stock seat is just okay for short rides. Long trips on the stock seat is really a pain.
Little background on the purchase and requirement
I've been riding to the mountains since 2012, but not on the most appropriate bikes meant for the job. Last I did Mumbai-Leh-Mumbai in 2021 on my CBR250R and I struggled a fair bit on tricky off-road sections / water crossings. This year, we had plans to do more off-roading with Spiti and Sach Pass on the cards.
I started looking for a small bike with better off-road credentials, which could come in handy for the annual trips to the mountains. I am not an RE fan so the choice was simply between KTM 390 Adventure and Xpulse 200 4V. I was very close to getting a 390 Adventure but the 1.5-2 months of minimum wait period in May 2022 was a deal breaker.
I test rode Xpulse 200 4V with very little expectation considering it was less than half the OTR price of my other alternative. A smooth test drive experience and ready stock availability sealed the deal further. The booking and delivery details can be seen in this post.
My experience with this bike has been largely very good so far. So most of the things that I'm going to write down below are positives attributed to this machine. But the negatives do exist and they are very well summarized in this thread by a fellow BHPian.
Short review of the bike on highways and off-roads
Off-road
A lot has been said here and elsewhere on Xpulse's off-roading prowess and based on my hands-on experience with this machine in Spiti and Sach pass, I agree with most of the views shared. I've never been so comfortable or confident off-road on any other bike as much as I am on my Xpulse. I rode my fellow riders' Dominar 400 and Himalayan for quite some time during this trip to Spiti and Xpulse was a clear choice for my liking though Himalayan wasn't too far behind as well.
The ride experience is extremely good even with stock set-up and I had sort of made up my mind to upgrade to rally suspension soon. However, many comments from fellow members on RiderZone's thread do suggest that the stock suspension is indeed a much better choice for average folks so I may eventually give the rally suspension upgrade a miss.
There's ample torque for most tricky terrains, the gearing is decent and the riding position with the handle-bar mod is amazing, so I have very little to complain about here. The stock combination was more than sufficient to breeze through most of the tricky terrain in the mountains. The stock tyres are pretty good as well on most off-road surfaces.
Most of my other riding buddies too tried the Xpulse off-road and the overall feedback for this bike off-road has been very good.
Highway
I rode the Xpulse from Mumbai to Himachal Pradesh and back so ended up spending most of the miles on the highway. I did not have any big expectations from this little motor for highway duties, to begin with. My fellow riders were on Versys 650 and Dominar 400 so I was a bit doubtful about keeping up with them on highways. I expected sub-100kmph speeds when the bike was fully loaded. However, pleased to say I could maintain good highway speeds and decently keep up with others.
Vibrations are felt aplenty, especially on the handlebars but manageable with some aftermarket grips and good riding gloves. I feel 80-90 kmph is the sweet spot for a smooth cruise. We had almost planned to ship our bikes back during the return journey and take a flight back. Axe77 helped me with some details on shipping the bike back to Mumbai. But when the decision-making time came, I was just happy to ride it back home than to ship it back.
Braking
Braking is average at best, especially on highways. I could feel the ABS unit working really hard on a couple of occasions when I was caught off guard by stray cattle on highways. I absolutely love the Nissin brake setup on my CBR250 so I expected something similar (especially considering the brake pad prices for Xpulse). However, the brakes are strictly okayish on highways. For off-road though, I had no issues at all and they seemed absolutely okay. Even the rear brakes seemed to be very well calibrated as I hardly remember ever locking them up unintentionally.
Mileage
With the triple-digit highway runs, I could barely get 250 km in one tank before I had the reserve indicator on and I would end up refueling below 300 kms from tank to tank. By my rough calculations, the max highway mileage I could achieve was 30-32 kmpl with spirited riding. No complaints as this was as expected. However, in the mountains, I could extract 40+ kmpl most of the time. Haven't had much chance to test the mileage in the city but I could say it's easily between 35-40 kmpl.
Some other good bits
The on-screen navigation works pretty well if you can read and anticipate the directions decently. I used it extensively during my ride in unknown cities.
I extended the USB cable from the under-seat charging slot to reroute the USB close to the handlebar. The charging is slow but works decently and I did not need any additional chargers throughout my ride.
The stock headlight is decent. I do have the Maddog scout X installed for highway duties, but I ended up being just fine with the stock headlight on quite a few occasions.
I got the Xclan membership too on an Impulse. The goodies that I received were okayish and the complimentary Hero Goodlife membership got me some decent rewards too (service coupons, amazon or uber vouchers etc.).
Some not-so-good bits / nitpicking
At times the throttle response is a bit uneven, and the fuelling seems abrupt, especially at slow speeds below 30kmph. Hoping that this is sorted out with the ECU update in the next service.
The ABS light malfunction indicator came on twice so far and remained on for a couple of hours. I could feel the front locking up easily during that time meaning it wasn't just a false alarm. This happened twice at some of the difficult places (Chitkul and Chandratal). I panicked a bit the first time and explored various troubleshooting options I could research but thankfully the ABS error went away after the bike was resting for a couple of hours. Have to get the ABS system thoroughly checked in the next service.
I completed my service at 3k kms as per the schedule and the service indicator came on again at around 4.7k kms. Solved this false service error through a Youtube tutorial.
Don't know if it's only on my bike but the cone set needs frequent adjustments (2-2.5 k kms). May go for a replacement soon to see if this was a case of a bad cone set from the factory.
Accessories and preparation for a long trip
A brief note / review on the accessories that I got installed for those who are interested.
OEM Main stand: The installation was done during the first service, and it was a 10-minute job. It does take away some GC, which is a concern if you ride often with a pillion. But I faced no issues throughout the ride since I was riding solo. Goes without saying that this makes the chain cleaning and lubrication task very convenient.
OEM Gear lever extender: Very easy to fix and came in very handy with my full-sized (44) adventure boots. Unlike the issues faced by a few members here, I did not face any shifting issues whatsoever in my 6k kms with it so far. It did take some time to get used to with regular shoes, but I have now been accustomed to it and do not plan to go back to the stock gear lever.
Maddog Scout X Auxillary lights (price INR 9.5k with all necessary switches, harness, mounts etc. and installation) – Little pricey alternative to cheaper options but went with it since it had great recommendations all around. This is my first experience with auxiliary light so I have no benchmark to compare but personally, this has been an amazing upgrade. It came in very handy on nights when we had to ride post-sunset inadvertently.
Art of Motorcycle wide handlebar (INR 2.5k with installation) – Got this installed straight away when my bike had 150-200 kms on ODO so can't really compare it against the stock but independently speaking it is a great addition. The ergonomics on this handlebar are pretty good. Felt immediately at home in the city or off-road sections. However, I am not that comfortable with saddling, but I guess it's more to do with my technique than the handlebar itself. No major fatigue or shoulder pain even with being in the saddle for 10-12 hours almost on a daily basis for 14 days. The handlebar is a touch wider than the stock handlebar so one needs to be careful while riding in city traffic.
Formula X Gel (Rs 1200)– Since this was the first time I was touring on a bike with tube tyres, I did almost everything to overcome my paranoia of being stuck with a flat in a remote location. Happy to report that I had no punctures, air leaks, imbalanced tyres or any other issues so far. I keep inspecting my tyres regularly and don't see any nails in there yet so it may also have been sheer luck so far.
TPMS with a solar screen (Rs. 2,500) – Picked this up from Amazon and it came in very handy throughout the ride. The display is pretty prominent even in direct sunlight and charges with solar power seamlessly. Had it running for 14 days, 10-12 hours daily without plugging in ever to a power source. The air pressure readings were pretty accurate when compared to the readings I took at a trusted petrol pump and my MI portable tyre compressor. Shows tyre temperature too so I rode cautiously or took some cooldown breaks when the tyre temperature soared in the vicinity of 50 degrees on some afternoons during highway rides.
Viaterra claw mini (Approximately 3.5 k): I had good Rynox saddle bags but they could not be used without saddle stay on Xpulse. I didn't like any existing saddle stay options for Xpulse so borrowed a Claw mini from a friend. It fits almost perfectly and stays put nicely even during off-roading. It does touch the exhaust shield a little but no irreversible damage was noted to either the bag or the exhaust shield. I also had a casual laptop backpack robustly mounted on the claw mini using their mounting mechanism for Viaterra Pod bags and the arrangement worked brilliantly throughout the ride.
Luggage rack (Rs. 1000): Decently sturdy addition from Amazon again, didn't have much use for it as my tail bag and tank bag turned out to be more than sufficient for my luggage requirement.
Generic knuckle guards (Rs. 1500 with installation): Bought and installed from a local shop in Andheri, Mumbai. They look good and feel pretty sturdy. We had little difficulties while fitting but they held up pretty well throughout the ride. Did not have any falls or tumbles as such so couldn't comment on their usability to save the levers or hands.
Other small generic items of great utility which I already had or bought
Generic blind spot mirrors (INR 200): Much needed as the stock mirrors do not help much with riding jacket on, as is the case for most if not all bikes.
Fego float seat (INR 2000): Have used this on most of my long rides and came in very handy on this one too. Fits perfectly with the stock Xpulse seat.
MI tyre compressor (INR 2000): Not the most efficient but really comfortable and convenient to use. I did not have much use for it as I could monitor my tyre pressure in real-time but my other riding buddies used this little handy compressor at times.
Spare tyre tubes (INR 900): Amazon did have the stock tubes in stock but the estimated time for delivery was about a week so sourced it from a local dealer. Didn't have any use for them so far.
Tyre wrench and a puncture patch kit (INR 800): Generic items from Amazon, happy that I didn't have any use for it during the ride.
Generic side stand extender (INR 400): Again a decent addition and came in very handy in muddy patches when I had to put the bike on the side stand.
The only other accessories that I had planned but couldn't get is the extended visor from Inscape Dreamz (INR 2000). This could have been really helpful at highway speeds but the owners told me this is a made-to-order product and will not be available off the shelf so had to forego this due to lack of time.
To summarize, I bought Xpulse as a stop-gap arrangement since I have some plans to upgrade to a large tourer soon. While buying the Xpulse, one thought was that I might sell off the Xpulse once I upgrade to a bigger bike. However, it is a very difficult decision to let it go now considering it's the weapon of choice even for my city commutes (preferred over other two-wheelers in my garage). Hero has done a good job with this one IMHO and I can't wait to see what they do with the larger Xpulse that's on the cards.
This post is not a travelogue of my ride to Sach pass and Spiti. Nevertheless, sharing some pictures from this one hell of a ride on this amazingly capable machine.
Cheers!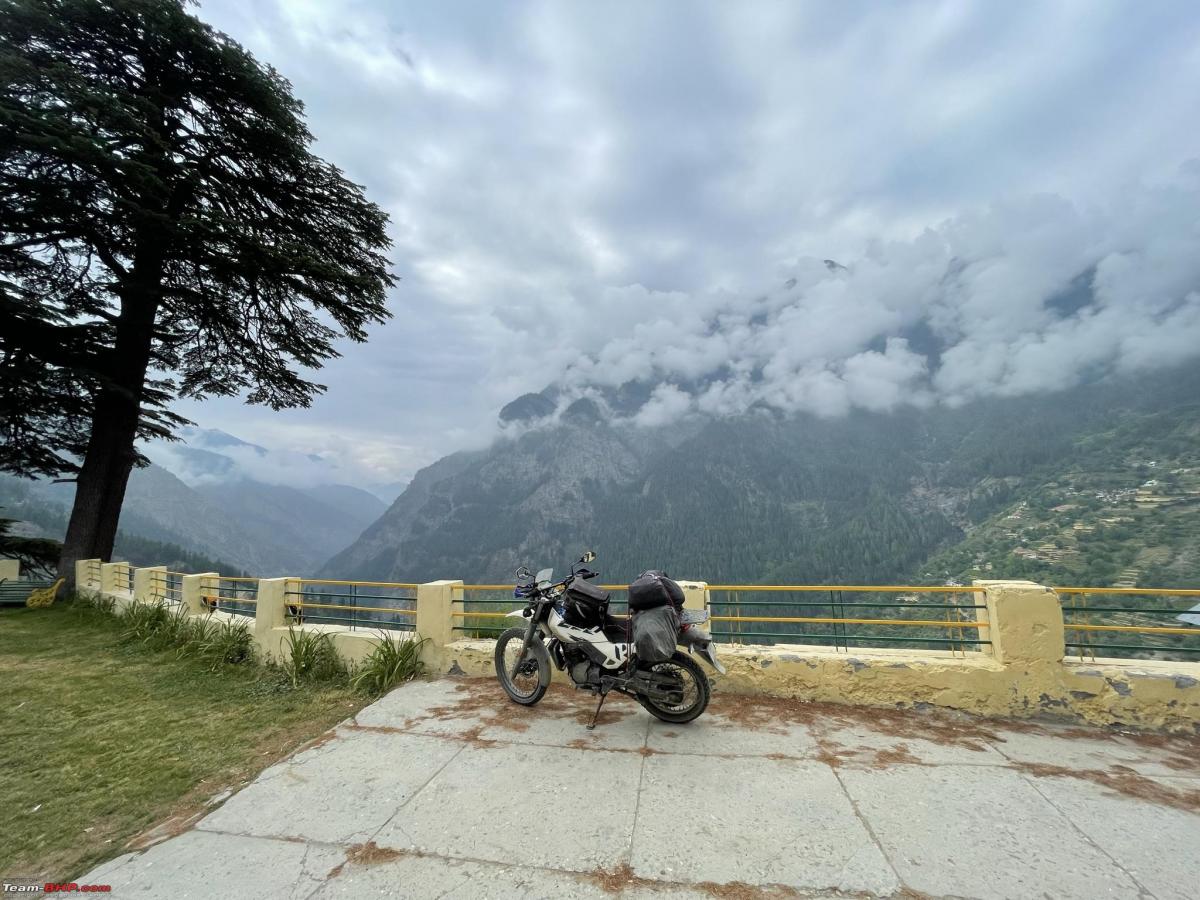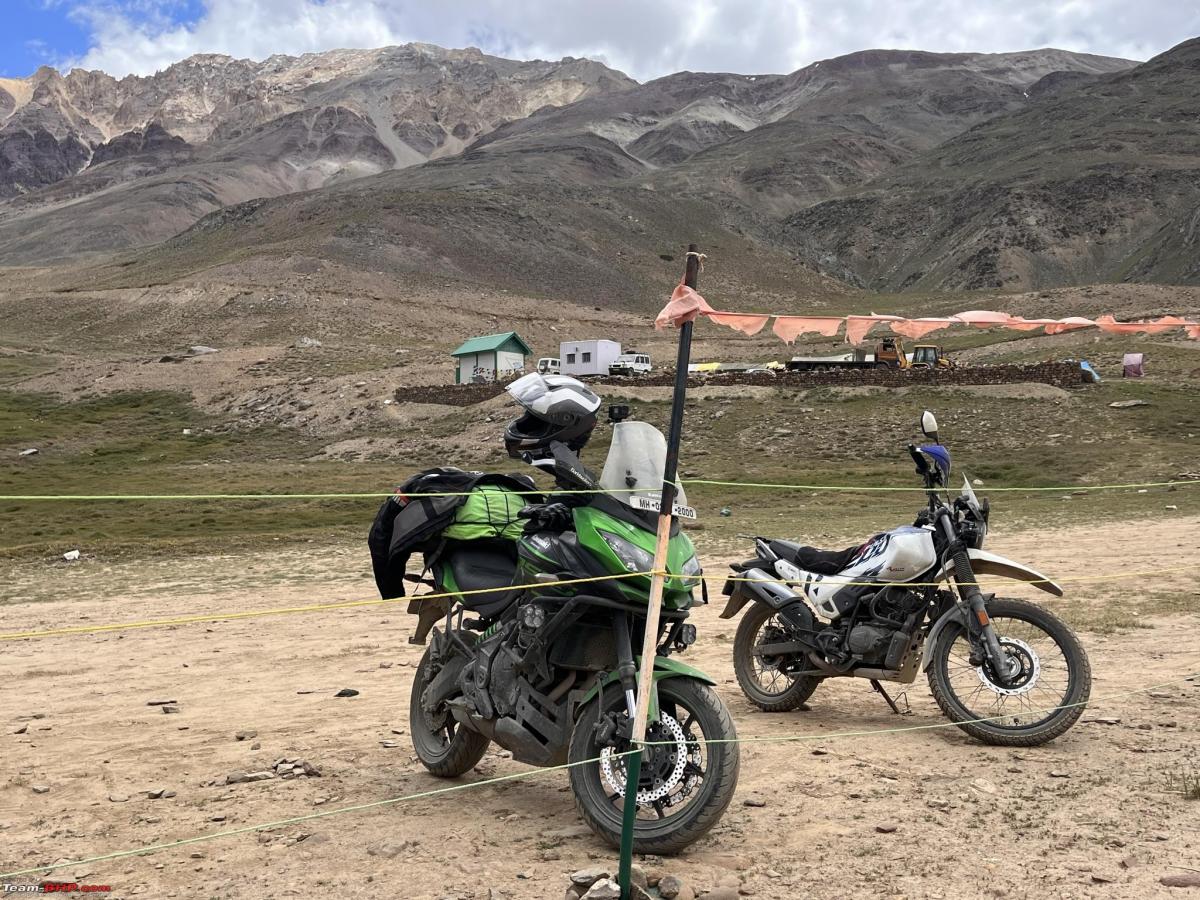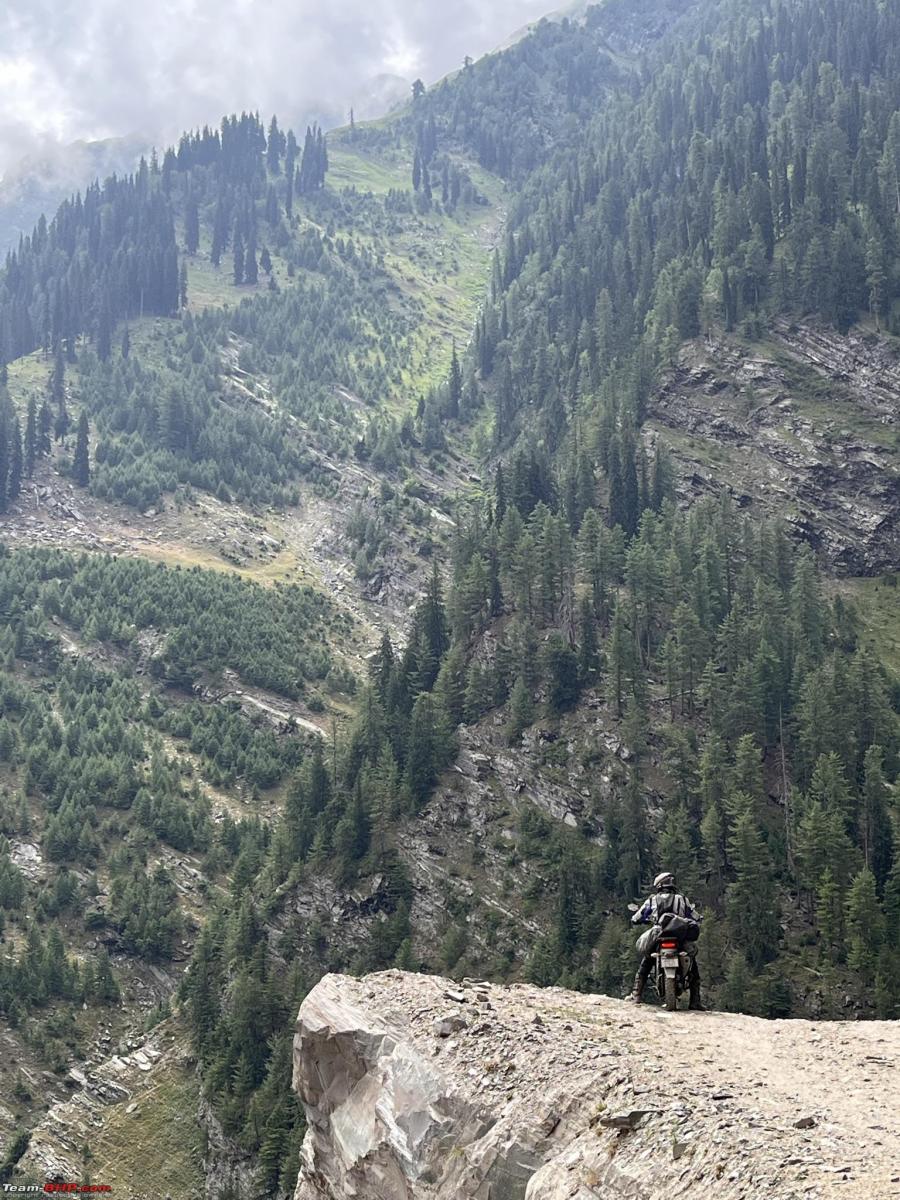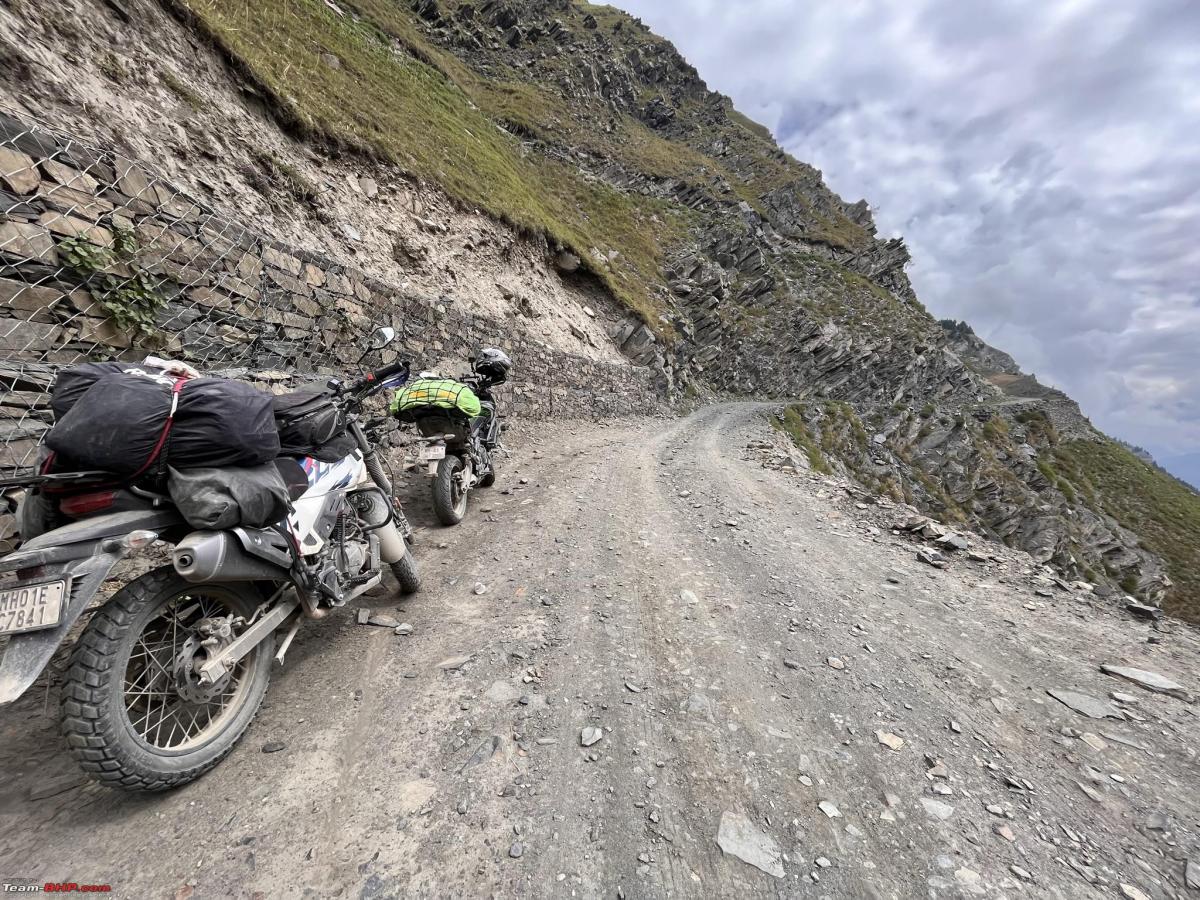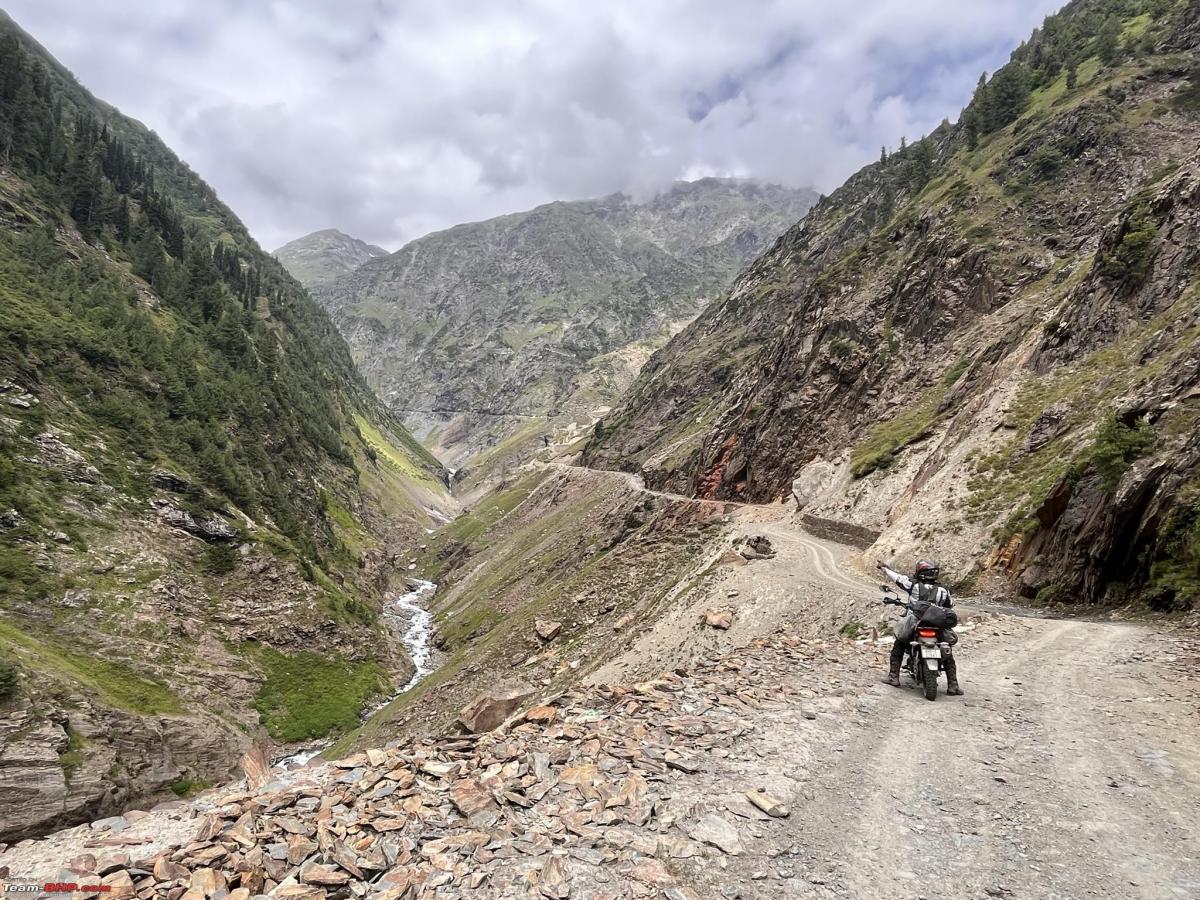 Check out BHPian comments for more insights and information.
Source: Read Full Article