Got a used Polo instead of a new Baleno for my daughter & saved 8 lakh
I was thinking about what to get as our Camry replacement & my 20-year-old daughter told me that she wanted a small car in which she could learn to drive.
BHPian Styler recently shared this with other enthusiasts.
Hello folks,
This is about how I ended up getting a 10-year-old Polo to teach my 20-year-old daughter to drive and in effect saved around 8 Lakhs from buying a new Baleno.
This will give a good insight as to how you can get an affordable old car and restore it to a good condition at a reasonable cost.
For the last many years, I have owned 2 cars, one SUV for my trips to the mountains etc and one sedan for city driving.
At the beginning of 2022, I owned a Grand Vitara 2.0L Nov 2007 for the last 5 years and a Toyota Camry Automatic, Dec 2007 for the last 10 years. Both were in pristine condition, but both had to go this year because of the NGT 15-year rule for petrol cars in Delhi.
Luckily a fellow member in our Grand Vitara Delhi-NCR group was shifting to Europe and offered to sell his Grand Vitara 2.4L Manual 2010, registered in 2012, done just about 55K kms. I immediately contacted him and closed the deal and got it home in Nov 2022. The Grand Vitara 2012 would be roadworthy for 5 years, till August 2027 and I was happy to have got a replacement for at least the SUV that had to go.
I offered to sell my Grand Vitara 2007 in our Grand Vitara group. A member of the group and a friend, a Doctor from AIIMS who had just shifted back to his home state Kerala immediately contacted me and offered to buy my Grand Vitara 2007. The deal was done, and I got the NOC for transfer to Kerala for him. He was to come to Delhi to take the Grand Vitara at the beginning of 2022 but got delayed because of the Covid wave. Finally, he planned to come in March 2022 and just before that he asked me if I would like to sell my Toyota Camry too as his brother-in-law was interested. I sent him the pictures they immediately agreed to buy the Camry too.
Next, I was brainstorming what would be the replacement for the Toyota Camry. I was thinking of moving to a pre-owned German E-class or something as a worthy replacement for the Toyota Camry. Just then my 20-year-old daughter told me that she wanted a small car in which she could learn to drive. My wife also insisted that she was never comfortable driving a big car like the Camry and she also would prefer a small car that she could also drive. I had to go with the majority and I started to look at options for small cars.
My daughter told me that one of her friends drives a Nano and it is such a cute car, and I could find one for her. Having owned nothing but big cars in the last 30 years (From Contessa to Cielo to Scorpio to Camry to Grand Vitara 2.0 to Grand Vitars 2.4) going for a Nano was not for me. I started looking for other options for small cars.
Just then the New Baleno and the Glanza 2022 were launched, and I liked the shape. I also liked it for its naturally aspirated 4-pot traditional engine. Most other cars like the Magnite etc were coming with 3-pot turbocharged 1L engines which I really did not like.
Now the problem was that my daughter was coming to Delhi from her college in Pune in 3-4 weeks and she had put a gun to my head and told me to better get a small car before she arrives and teach her to drive. The Baleno and Glanza had a waiting period, and a long one for the AMT. I paid the booking amount to one Nexa Dealer and then one Toyota Dealer when they promised immediate delivery of a manual car immediately but both backed out and refunded.
The idea of a Polo
One day I was visiting my mechanics to get something fixed in the Grand Vitara and I saw a Red Polo at the workshop to get the suspension work done. I asked my mechanics, Harvinder and Kumar, about how expensive the Polo parts were and if they were easily available. They told me most Polo parts are available easily in the aftermarket as there are a lot of Polos sold in India. I requested the owner for a test drive on the Red Polo and took it for a short spin. I was expecting it to feel light and toy-like as I felt when I drove a few small Marutis but I was wrong. I was impressed by the German Baby. It felt totally planted and the handling was excellent. I called up my Denter / Painter and took his advice too about the cost and availability of Polo parts and he too confirmed Polo parts were easily available at a reasonable cost.
Initially, I thought I will look for a Polo GT TSI automatic and that would be perfect. I called a friend who owned a Polo and he told me that the DSG Gearbox in the GT has not been too reliable, and I should be very careful if I chose to buy a Polo with a DSG. This was good advice as I know if something goes wrong with an Automatic Gear Box it can become a pain. Moreover, the Polo GT TSIs were very rare and hard to find.
Another thought was that if my daughter learns to drive on an Automatic, she will never be able to drive a Manual. The Polo with the MPI 1.2 Engine and Manual Gearbox will be the simplest of vehicles and even if something goes wrong it will be easily repairable. For these reasons, the hunt began for an old Polo 1.2L MPI.
I was clear I do not want to buy from a dealer and would buy from an individual even if I will have to get the work done. Time was running out and I needed a car ready in 3-4 weeks before my daughter arrived. I saw a few listed on Facebook in Delhi and checked them out. I liked one 2012 Comfortline which had done around 55K kms just because of its beautiful and rare sky blue colour.
The Engine and AC seemed in good condition, and it was running fine. It was a 10-year-old car and the owner told me he just got the clutch overhauled and the brake pads replaced a month ago. The tyres and battery also seemed to be in decent condition. I had inspected the car myself and did not want to go into checking the service history etc of a 10-year-old car. The owner quoted 2.5 Lakh and I offered him 2 Lakh. The deal was struck at 2.25. I was thinking I will spend 50-75K on it to get it to my level and 3 Lakh for a German Polo which would last us 5 years is not a bad deal.
I visited the person's house, paid the full amount and got the papers etc and started driving back home. It seemed the car was not driven for some months and hardly much in the last few years due to Covid. The car was giving 3 long beeps 20 seconds after turning on the ignition and I assumed it would be due to some error which I will get fixed. I scanned with an OBD2 Scanner and found some errors relating to the throttle bodies. I opened the throttle body couplers and cleaned them up, and then cleared the errors.
Over the next 3 weeks, the following things were done in this sequence.
Driver Side Power Window Switch replaced – Rs 900
I took the car to my Denter / Painter and we took a walk around. There were lots of minor dents / scratches on several body parts. It was decided we will get the complete car re-painted. The complete repaint along with replacement of the Front Bumper, Radiator Frame, Fender Linings cost Rs 25,000.
The Headlights got mist inside so I got both the Headlights buffed and sealed for Rs 800.
Ordered a Side AC Vent which broke on the 2nd day itself from Boodmo and replaced it myself – Cost Rs 750
Went to my local AC person, he replaced the AC Filter and topped up the gas and charged me Rs 800. The AC was chilling perfectly.
I had stories of how VW Service Centres rip people off but still wanted to get the first service done there along with a complete check-up, get a few things replaced and the three beeps problem fixed. I told them strictly that they need to do only the things that I tell them to. No Dry-cleaning, no De-Carbonising, and nothing without my approval. The following things were done there:
Service with Engine Oil change, Oil Filter change, Fuel Filter change
Main Fan Belt replaced
Centre AC Vent replaced (It was broken by the dry cleaner after the Denting / Painting Job)
Windshield Washer Bottle replaced and pipe fixed
Throttle bodies cleaned
Coolant flushed and replaced
Polo Logo Installed at the back
The bill came to about Rs 15,000 but they could not diagnose and fix the 3-beep problem. They told me that the instrument cluster was replaced, and it was most probably because of that. Replacing the instrument cluster there would cost over 10K, and I saw no reason to do that.
Next on the list of things to be done was the Suspension and Axles. I gave the car to my trusted local mechanics Harvinder and Kumar with Rs 20,000 and left it up to them to do whatever is required. The following things were done there:
All four Shocks and Mountings changed. They got Monroe Shocks for around 1800 each
Link Rods replaced
Lower Arm Bushes replaced
Front Right Axle Boot replaced
Brake Callipers greased and discs turned at a lathe workshop
Some other minor issues of wiring etc were sorted out
All this was accomplished in the Rs 20,000 I gave them.
The last thing was to visit my Accessory Shop – Ahuja Car Deck. I recently got an Android 4GB/64GB Head Unit with Wireless Android Auto and Apple Car Play and a reverse camera installed in my Grand Vitara 2.4 Litre. When my daughter visited us last, I had asked her what difference she saw between the old Grand Vitara and the new, and the only difference she saw was that the new one had a Touch Screen with Spotify and Apple Car Play. I immediately knew we need this in the Polo too.
The following things were done at the Accessory Shop:
Unplug 9″ Android 4GB/64GB Head Unit with Wireless Apple Car Play and Reverse Camera – Rs 20,000
Set of 4 X 14″ Wheel Caps – Rs 600
RD Brand Central Locking with Remote – Rs 3,000
Roof Antenna – Rs 250
I was overshooting my budget for this car, but I really wanted to replace the ugly black plastic-like faux leather seat covers on the Polo. My Accessory guy suggested that the Polo comes with excellent original Seat Covers and we should remove one black seat cover and see the condition of the Factory fitted ones under it. As luck would have it the Original Factory fitted Seat Covers came out to be in excellent shape and I did not have to spend on seat covers for now.
Total money spent at the Accessory shop Rs 23,950.
The number plates were faded to ordered new HSRP Plates for Rs 900 + Frame for 400
Apart from this I spent Rs 3000 on the RC Transfer through an agent, and I promptly got the new RC in my name in 7 days. The insurance is transferred to my name and is valid till August 2022.
Final cost
So, ladies and gentlemen after spending a total of around Rs 3,15,000, I have a near-perfect Polo with Suspension, Brake, and Clutch work done. Engine, AC, Tyres, and Battery in very good condition.
I might spend 20K to get 15″ Alloys with tyres after a few years.
My daughter got a surprise when she arrived from college and liked the Polo. She has almost learnt driving in the Polo.
Ownership review
Here are my observations after driving the Polo 2012 Comfortline for a couple of months.
It is a solidly built German vehicle with class. The quality of the plastics of the Dashboard etc is excellent and as good as new. In comparison, my Camry had a dashboard made of soft plastic and was full of scratches.
The Polo now has got features like All 4 Power Windows, Central Locking with Remote, Height and Reach Adjustable Steering Wheel, and good comfortable seats.
The car has excellent handling and drives planted.
The AC is excellent for a small car and chills the cabin in no time.
The small 3 pot 1.2 MPI engine might not be as refined as the current generation engines, but it is a hoot to drive. It has great pick-up and one can easily touch 100kmps in third gear in no time. I have rarely used the 5th gear.
The car is heavy and safe compared to the tin box I was about to buy for 11 Lakhs on and had a lot of waiting.
I'm 5 11″ tall and still feel comfortable driving the Polo. In fact, I love driving it over my Grand Vitara for short runs in the city.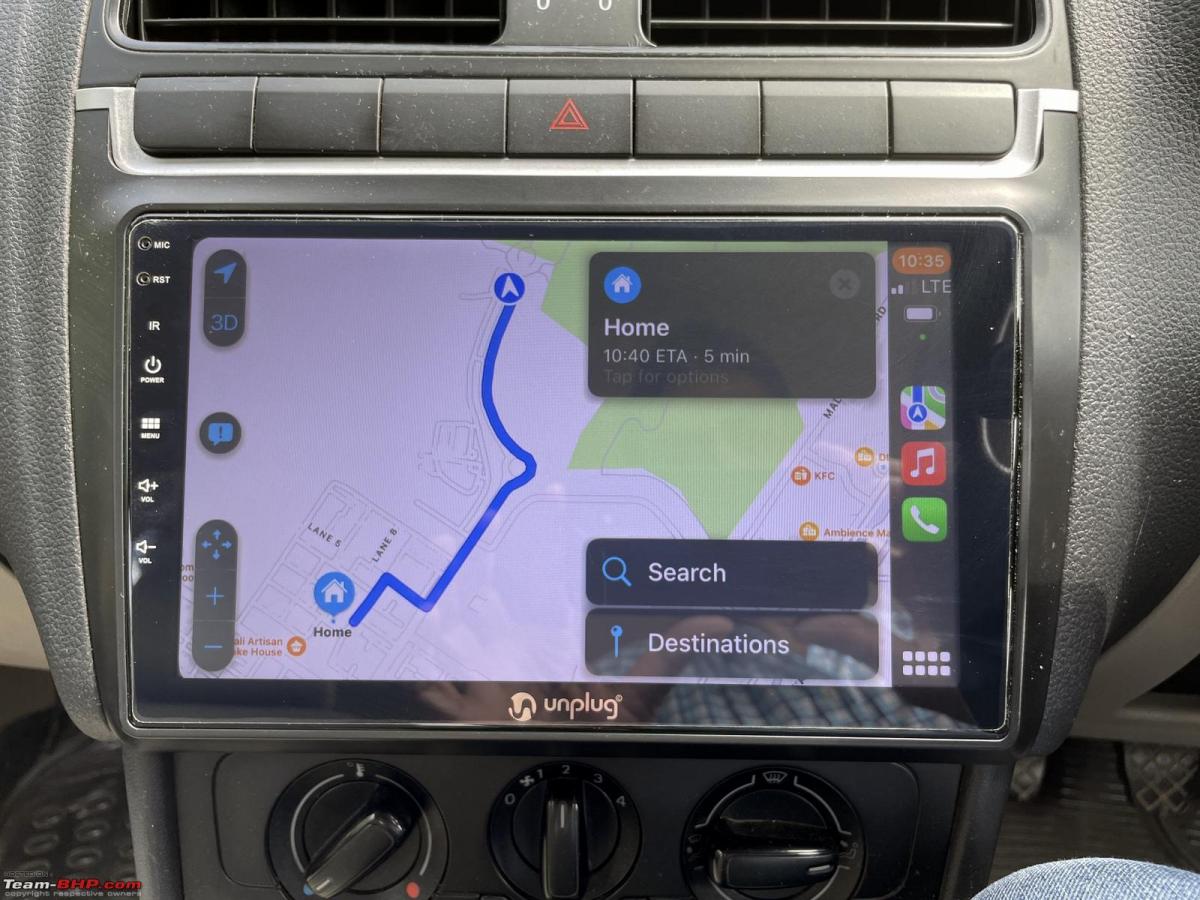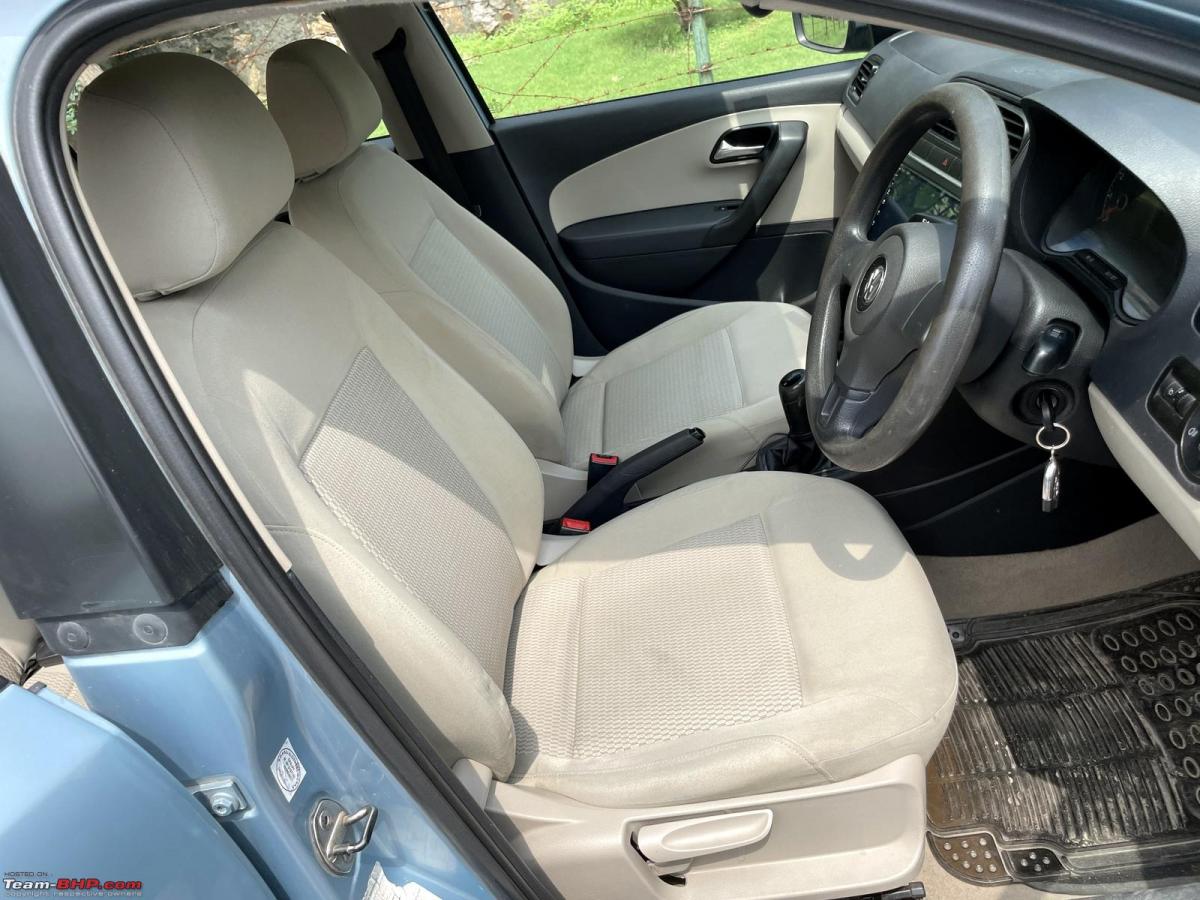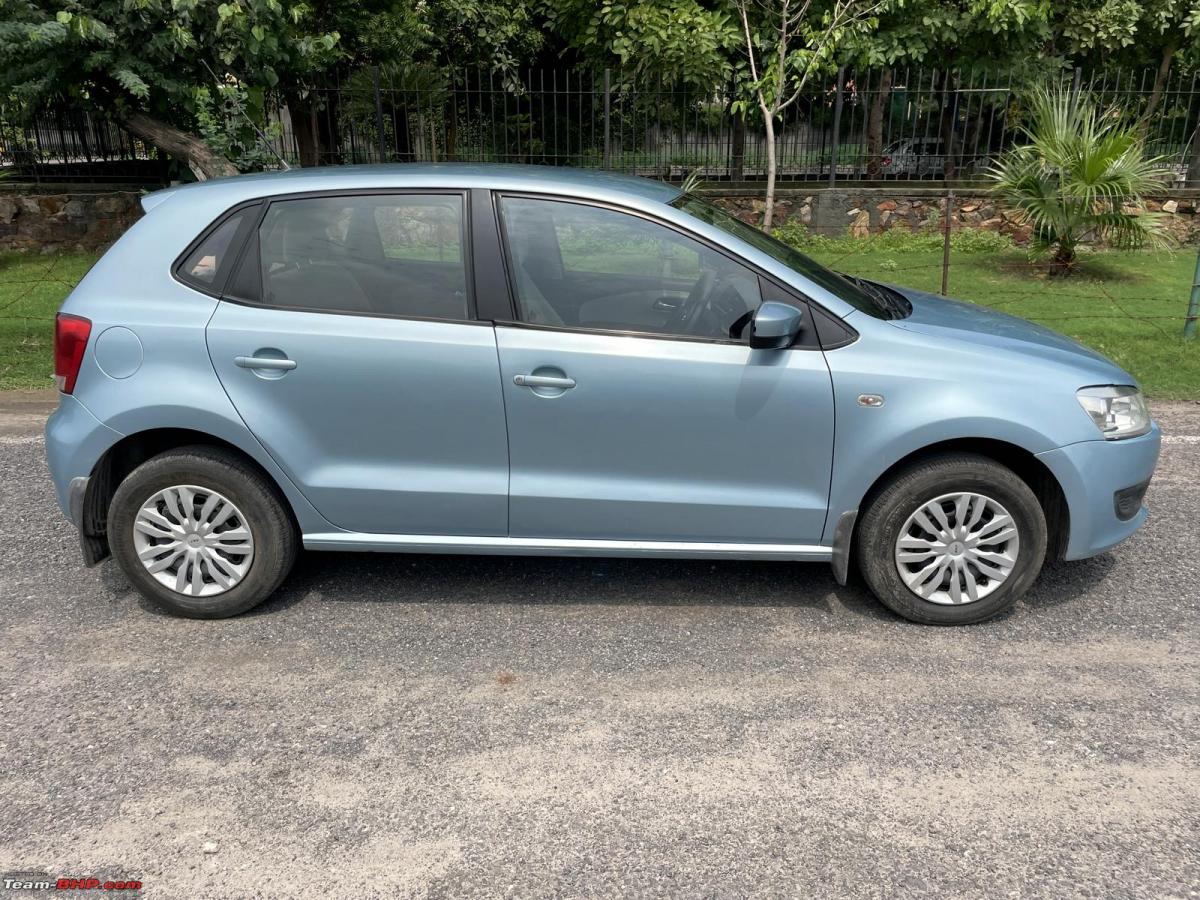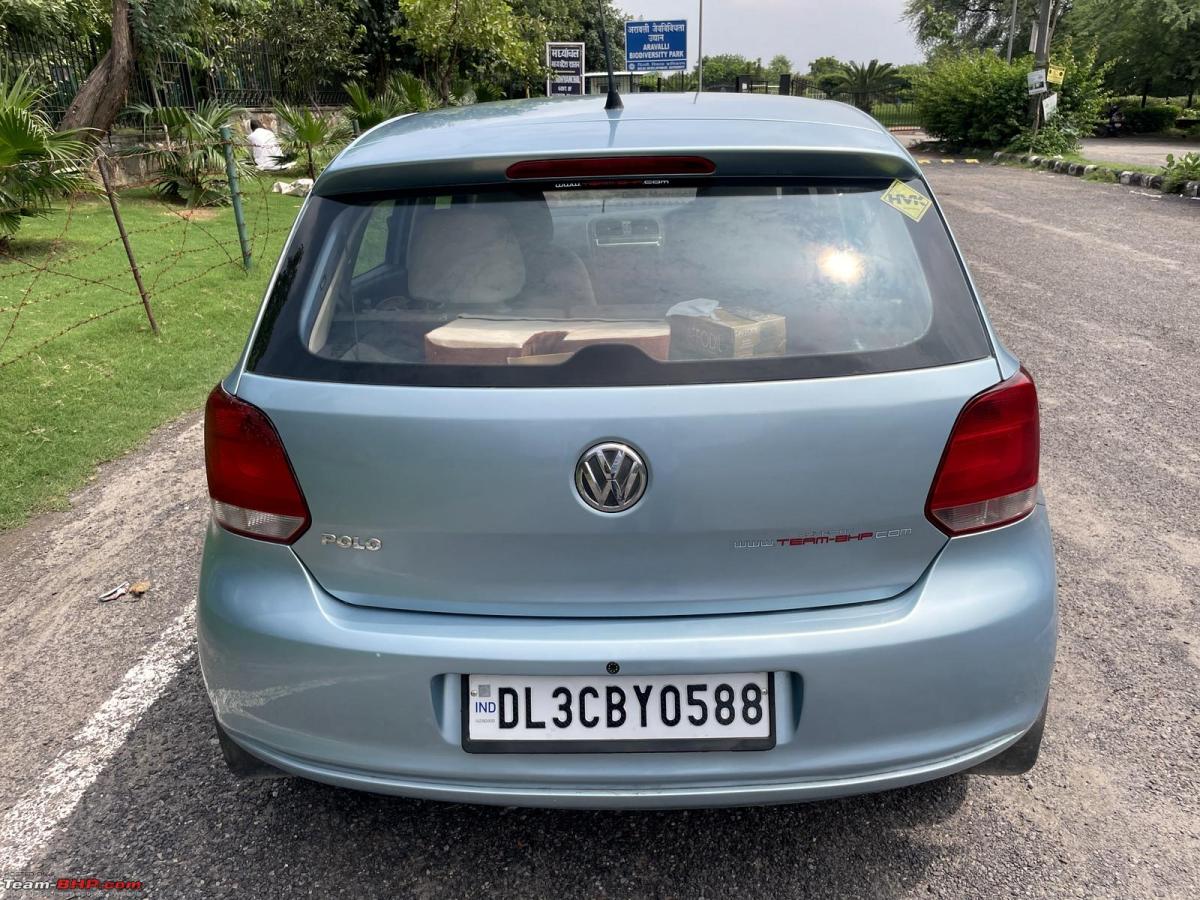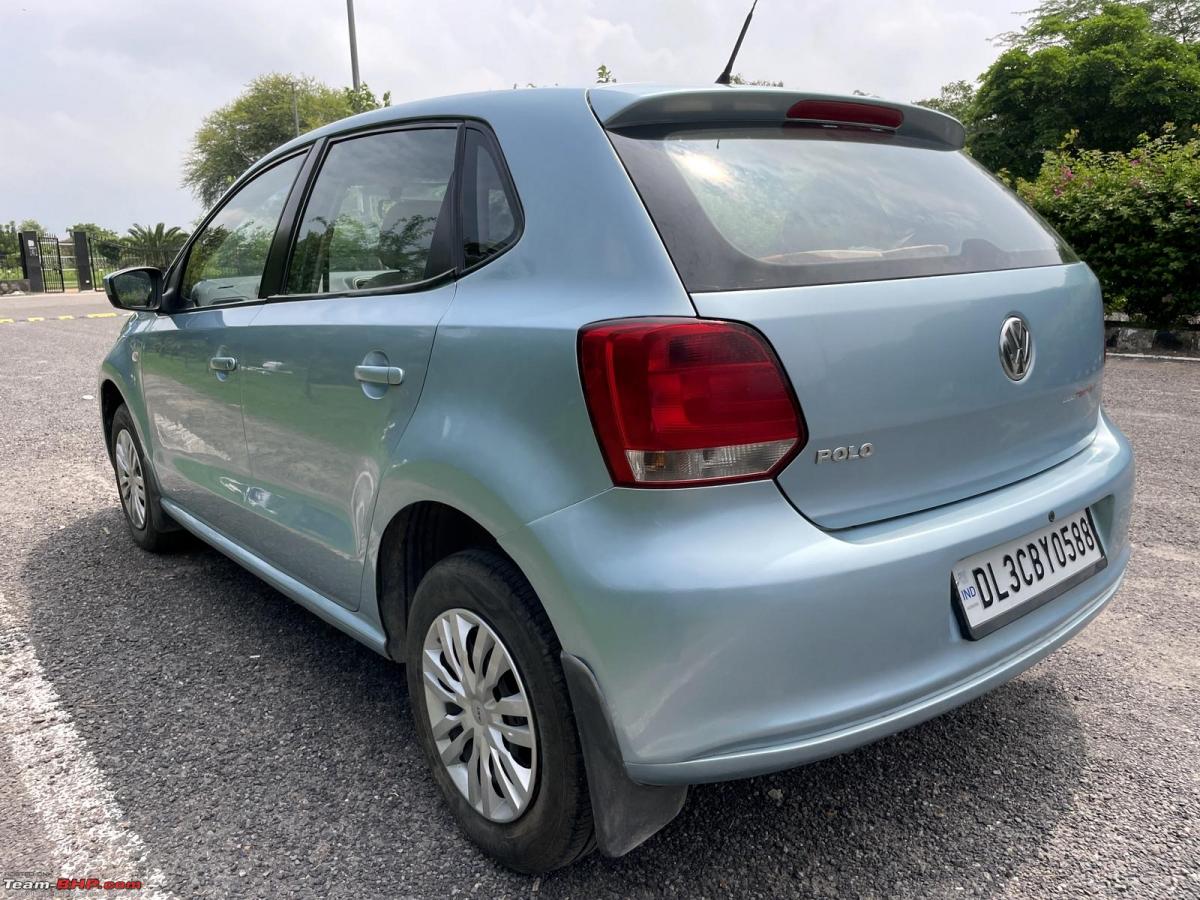 Check out BHPian comments for more insights and information.
Source: Read Full Article