Found multiple issues on my Compass during PDI: Should I take delivery?
Driver side door sill has a dull portion compared to the other glossy paint job
BHPian VBR recently shared this with other enthusiasts.
Hi all,
After a lot of thought process, and debate, I have zeroed in on the Jeep Compass Diesel 4×4. I come from driving a Ford Ecosport TDCi for 9 years now.
The car reached Bangalore today, and I visited PPS Motors stockyard for a PDI.
What is bothering me is the kind of paint finish, and quality in the car: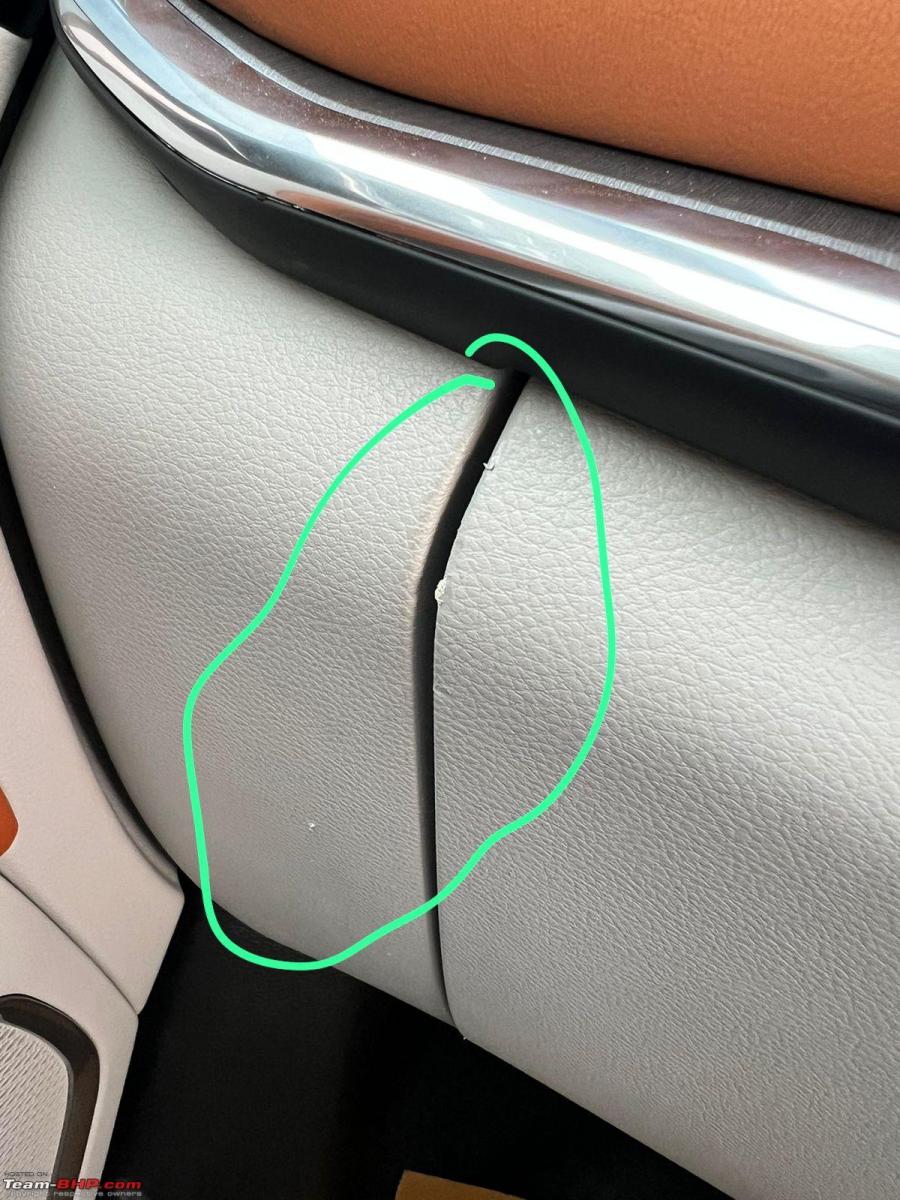 Notice the plastic ripping off near the glove box.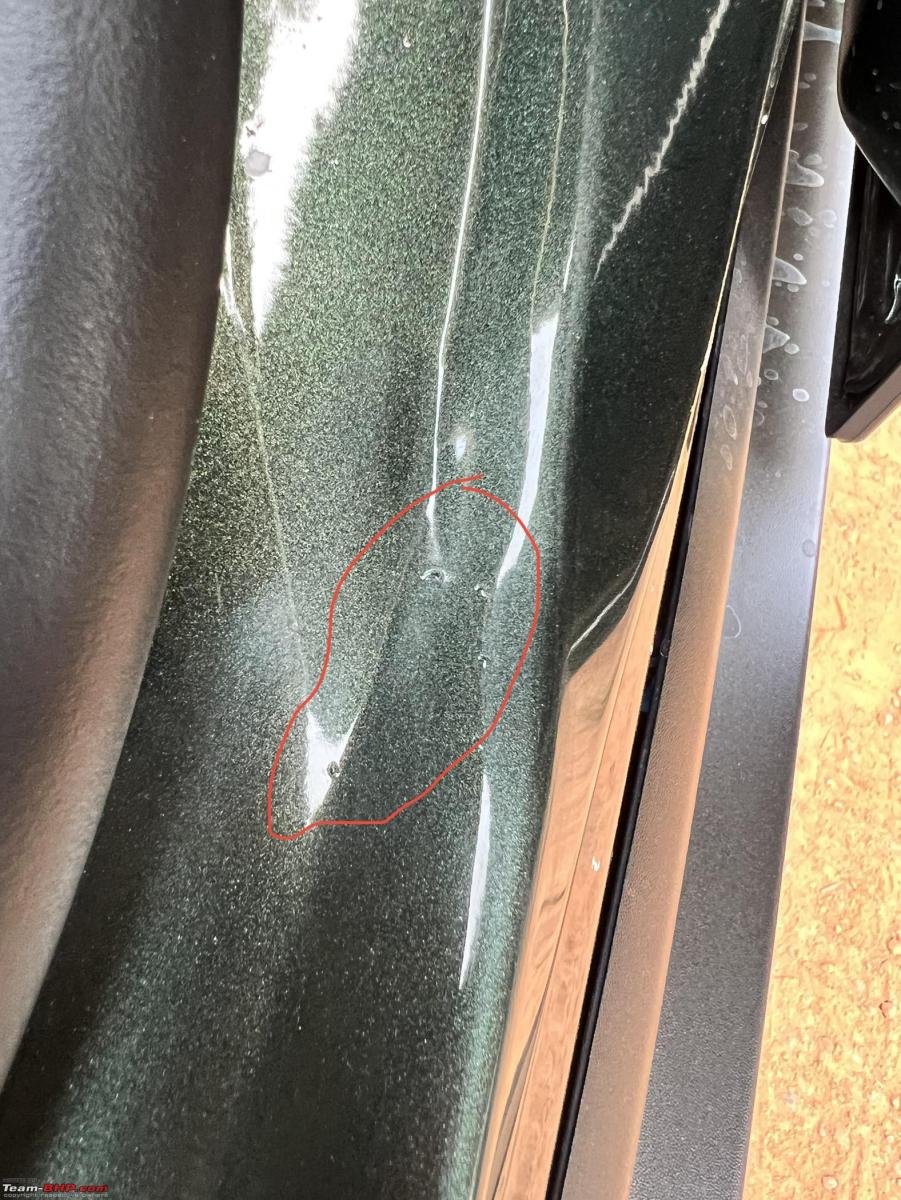 Poor paint job at the rear door sills – paint has formed knots and appears to look like bubbles.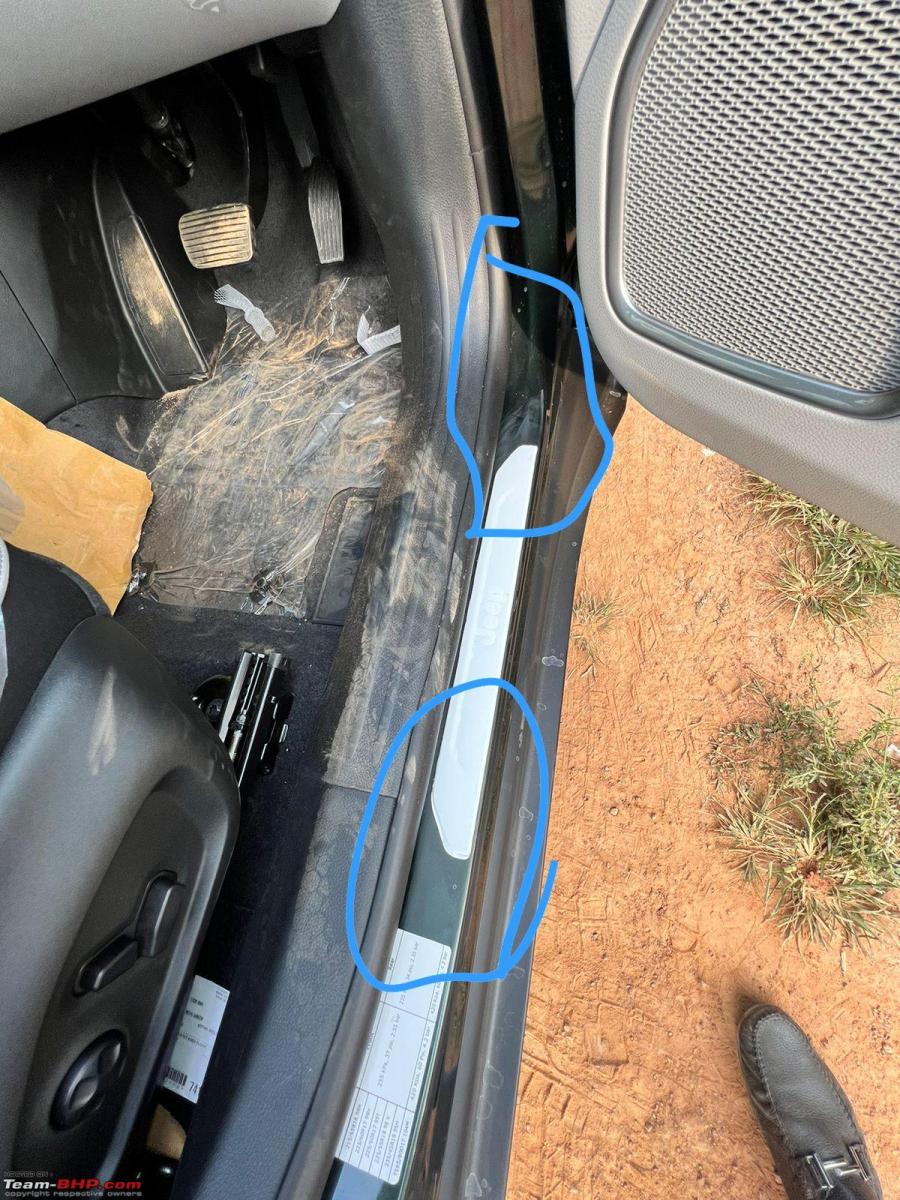 Driver side door sill – a portion of it is dull compared to the other glossy paint job.
Is this the level of shoddy paint finish and quality that Jeep is providing? Has anyone faced similar issues?
Do I accept this car, with the assurance of the SA that they will "rectify this" before delivery?
Kindly advice.
Here's what BHPian bullitt1 had to say on the matter:
Congrats on finalizing the Compass. I bought one from PPS early this year and noticed few issues during PDI, though not related to paint. Few panel gaps were there but not so much as in your photo. Their PDI is for name sake and they easily miss even the glaring ones, in my case slight misalignment of driver door.

Even a small element of doubt, better to go for different piece. When one is paying what they ask, we are entitled to what we want.
Here's what BHPian argchoff had to say on the matter:
Do not accept it. And also make sure that you fill in the chassis number of the car allotted to you yourself in the registration form. Take a photo of the filled form. Just incase the dealer changes the car allotted to you, and you can have a strong case to fight back if required.

They will never actually rectify the paint job. In trying so they will ruin the existing paint work. Their bodyshop department is competing to be as useless as their service department.
Check out BHPian comments for more insights and information.
Source: Read Full Article