Forza Horizon 4 LEGO Speed Champions Expansion Arrives June 13
It looks like the block's out of the bag. The official Xbox E3 presentation has revealed the theme for the second Forza Horizon 4 expansion and, just as we suspected, it's LEGO!
Officially titled "LEGO Speed Champions", the expansion brings the world of Denmark's most famous export into the Forza universe. The expansion is based around LEGO's smaller Speed Champions sets, which replicate some of the world's most iconic sports and race cars in the usual LEGO scale. This includes cars like the McLaren Senna and Ferrari F40.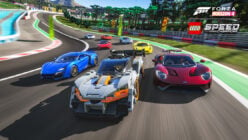 Notably it looks like the LEGO Speed Champions cars will be able to interact with the game's regular cars. Several clips during the official trailer show LEGO cars mixing it up with the game's "real" cars in the FH4 world.
That world looks set to get a significant expansion too. There's LEGO influences on the existing environment (when you spot the "brick yard", you'll likely groan), but also an all-new LEGO environment too. This includes an airport, a town center layout based on LEGO City sets and the "Super Mega Awesome Adventure Stunt Park". There's also at least one house — for "Master Builders" — that players can build.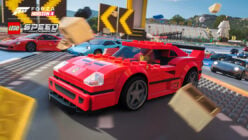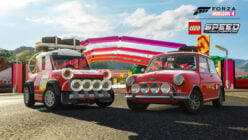 Regular cars can head over to this environment too. Happily the new world seems no less interactive than FH4's existing world. The official trailer shows a LEGO Mini Cooper — and the Volvo Iron Knight truck — tearing through a field of LEGO flowers, among other things.
You'll be able to get your hands on the LEGO Speed Champions expansion from June 13. In the meantime you can enjoy the official trailer below and relax, knowing that everything is awesome:
https://youtube.com/watch?v=cASCytz8o9g%3Ffeature%3Doembed
Source: Read Full Article