Few updates about my cars: Tata Altroz, Safari Storme & Maruti Celerio
We are looking to buy another vehicle soon. It would likely be either Tata Punch or Nexon diesel.
BHPian PrasannaDhana recently shared this with other enthusiasts.
Update
Odo: 41,500 km
I have been super busy with work since the last update. I was quite held up that I even missed doing the routine month-end updates.
February and a couple of unlucky events.
Stress crack on the windshield of Altroz
I was not mindful enough to realize the car had been parked in the hot sun and proceeded to go on with the weekly Sunday TLC of washing it. Hosing the panel beneath the windshield with water may have caused rapid temperature differences between the 2 materials and it resulted in a 40 cm long stress crack from the bottom towards the middle.
I called the service manager at Tata dealership who directed me to the body shop manager. I was told it would take 3 days and the windshield of XZ+ which comes with a rain sensor will cost around 14000 INR. Money wasn't an issue, but leaving the car at the body shop for 3 days was something I was totally against.
The next option was AIS Windshield Experts. I haven't read or heard about them before. When I shared about this windshield crack in our Teambhp Madras WhatsApp group, there were at least 4 BHPians who had nothing but nice things to say about Windshield Experts when they replaced their windshields.
Luckily, Trichy has a branch and I called them. I was surprised that they had the exact OE windshield with rain sensor in stock and it can be replaced in 4 hours tops.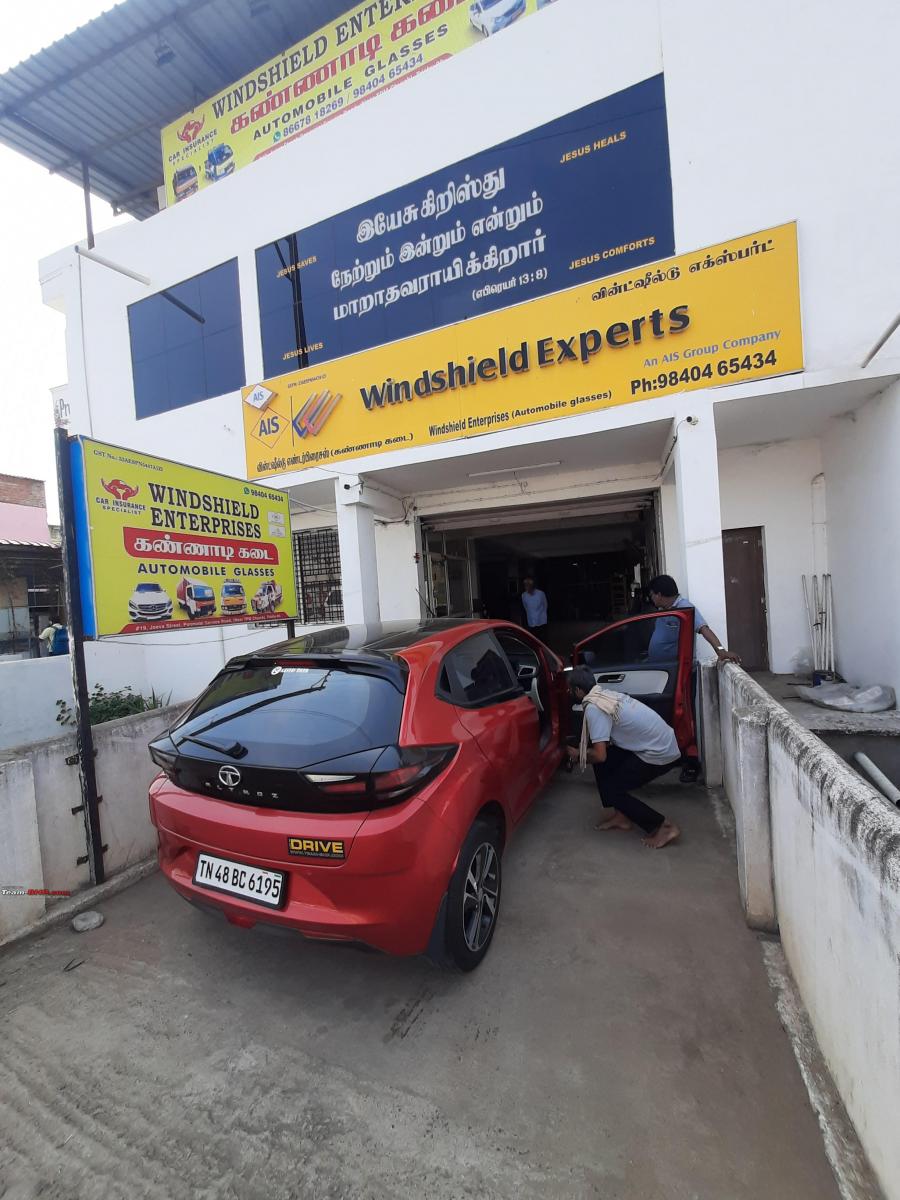 I went ahead and they suggested an insurance claim. I made it clear that I needed the car by the evening, for which the person there told me that the work is subject to the insurance company approving the job first and until then they won't start working. I told him I will pay him the expenses and he can reimburse me once the insurance pays him back. I left my driver there and left for work. Exactly in 3 hours, the job was done. I was totally satisfied with the work.
With the new windshield
There was this poor Altroz which had been subjected to vandalism. All windshields shattered. I was told it was sitting in the garage for 15 days waiting for the insurance company to approve the work to begin.
Total damage to the wallet was 10k, of which 9k will be reimbursed by insurance, which hasn't been done so far. Lol. The insurance company says I might receive the reimbursement anytime next week.
New Celerio and recurring minor accidents
My 2021 (sheesh, I bought it on 23rd December 2021) Celerio has been driven just 5000 km so far. It has been into 3 minor accidents so far. Twice with 2 wheelers rear-ending the bumper when it was stationary, and once a Brio sideswiping it and knocking off the ORVM.
One of those instances was my driver driving and the other two were while my dad was driving. This time, the rear bumper tore like fabric. My dad was frustrated and we decided to let the car go. I spoke to my usual Truevalue manager and asked him to dispose of the car. We arrived at 6.4 lakhs as the price and the deal was done. They took the delivery and handed me the delivery report.
I then booked a Tata Punch Adventure Rhythm in orange colour. The next day our true value guy calls and says his superiors are not giving approval and Maruti doesn't have funds to take 5L+ rupee used cars right now and whatnot! I could have refused to take the car back as I already had the delivery report. But since the guy is known us for over 2 decades and has taken 6 of my cars so far, I Iet it slide. Only thing, the guy will get no further business through me. Trust lost, is business lost.
Now the car is back in my garage, I decided to replace the bumper. Total damage to wallet -8k. I have told the Tata sales TL to keep the booking and not allot any car till I tell him. I might be looking at a 4th car within the next 6 months. So I didn't cancel the booking. It might either be Punch or Nexon diesel, to be used by dad.
February saw the least usage for Altroz ownership so far has seen. Just 1400 km. It was because I drove the Storme close to 3000 km in February.
Storme has been used close to 4000 km in 40 days
Altroz, though sparingly used in February, is back to its stride in March. I had completed 1000 km in 9 days.
Kodaikanal Trip
I needed a break after a hectic February and decided to have a holiday in Kodaikanal. It is the 2nd time the Altroz is being driven to Kodaikanal, and the 3rd time it is being driven on hills in the 16 months of Ownership. It has always been a delight to drive on ghats.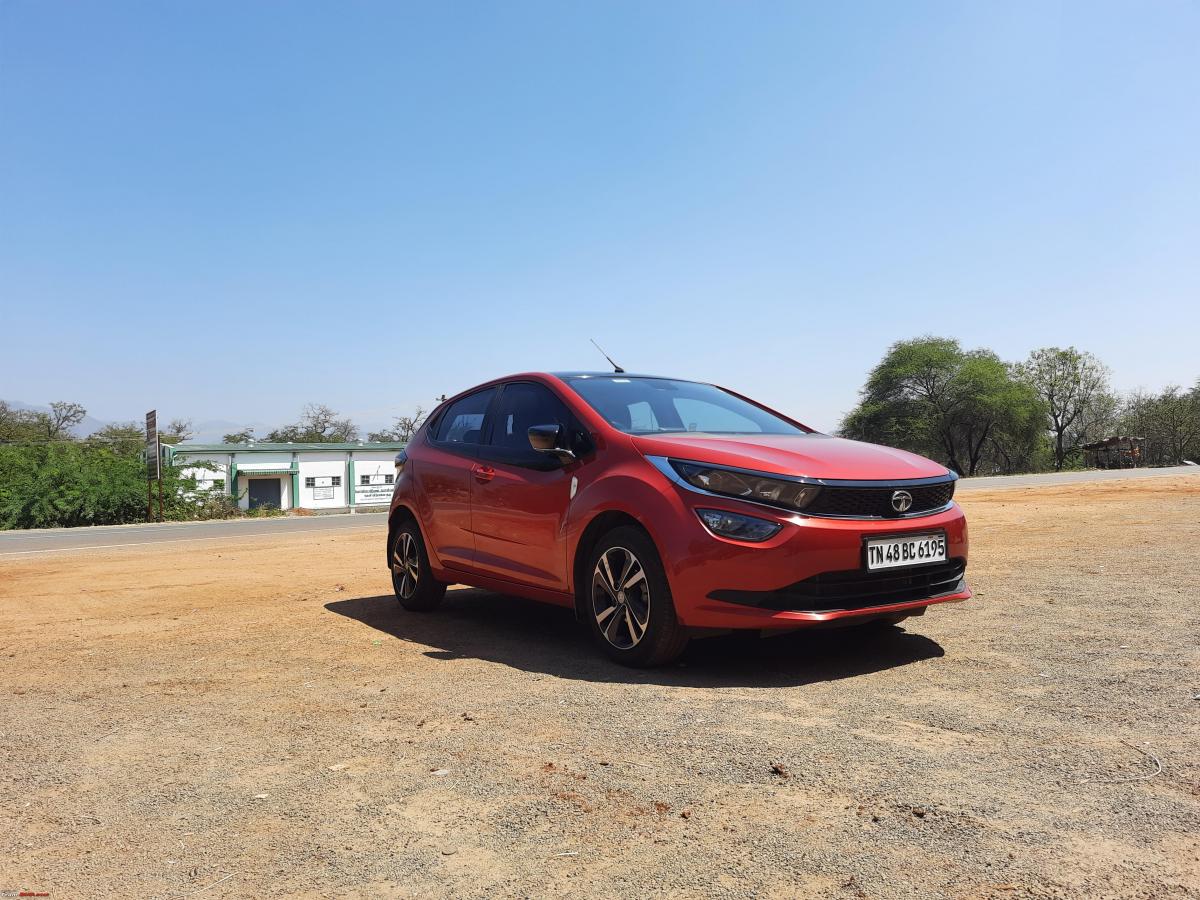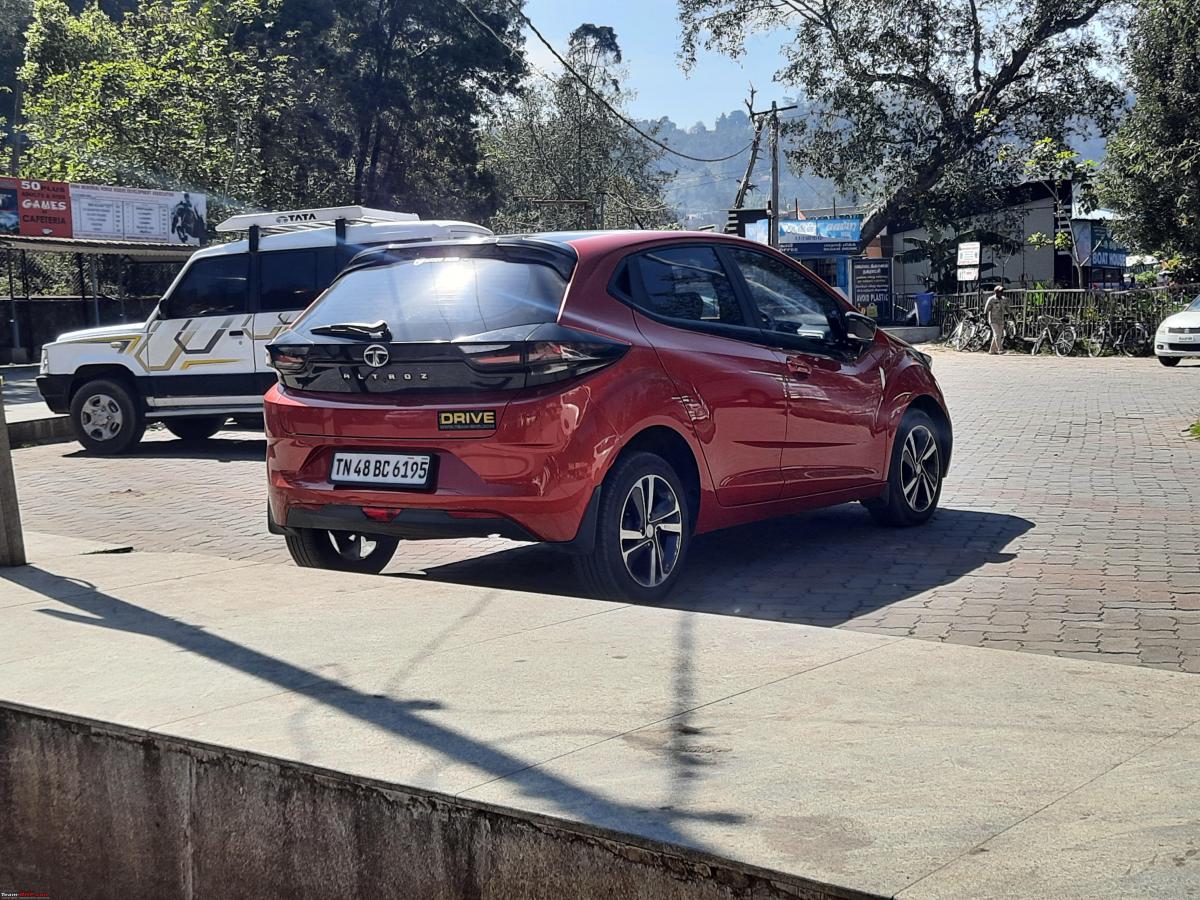 But this time though, I had a really frustrating time driving around the rural parts of Kodaikanal where the roads were terrible. The stiff low-speed ride + bad roads really took a toll on my lower back. I almost decided to sell the car off That was until we hit the good roads and ghats again. What a lovely little car to drive on good roads and what a crappy car to be in, on bad roads.
The 1.5L diesel mill shines everywhere. I did Dindigul to Trichy in 45 minutes, which means averaging at the speed limit. The car still returned 20 kmpl while being rock solid at speeds.
Compact dimensions of Altroz were a boon in Kodaikanal town, where there are no properly planned parking areas anywhere. Every car/bus has to be parked on the main roads at the side.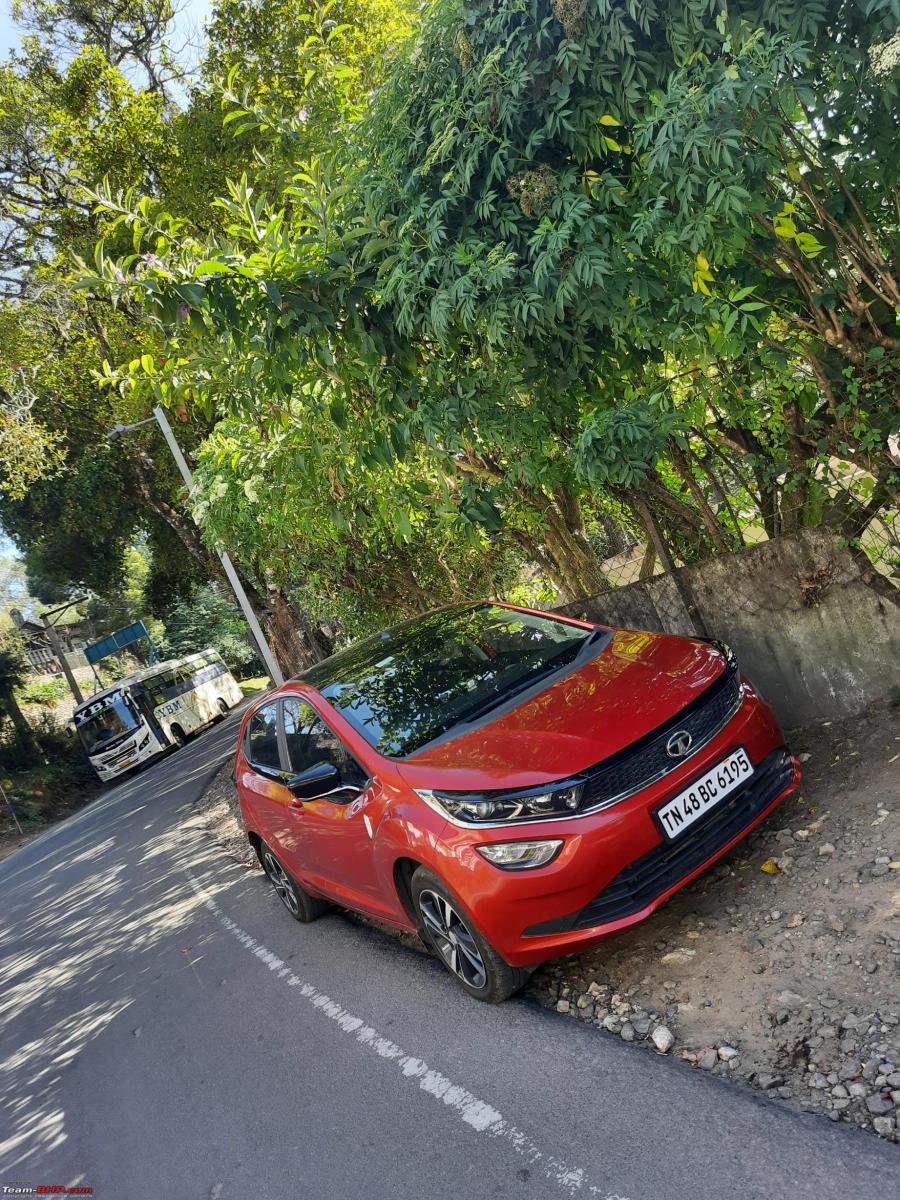 Things to be taken care of at the 45000 km routine service
AC air flow has become reduced. Cabin air filter might need a replacement. Right now the ACC requires the blower speed to be at 5 or 6 initially for a few minutes to get the cabin cooled. Hot summer and gloss black roof don't help either.
The wipers will have to be replaced.
The disc pads are stock ones which haven't been replaced since purchase. Most probably they will have to be changed.
Few pics as usual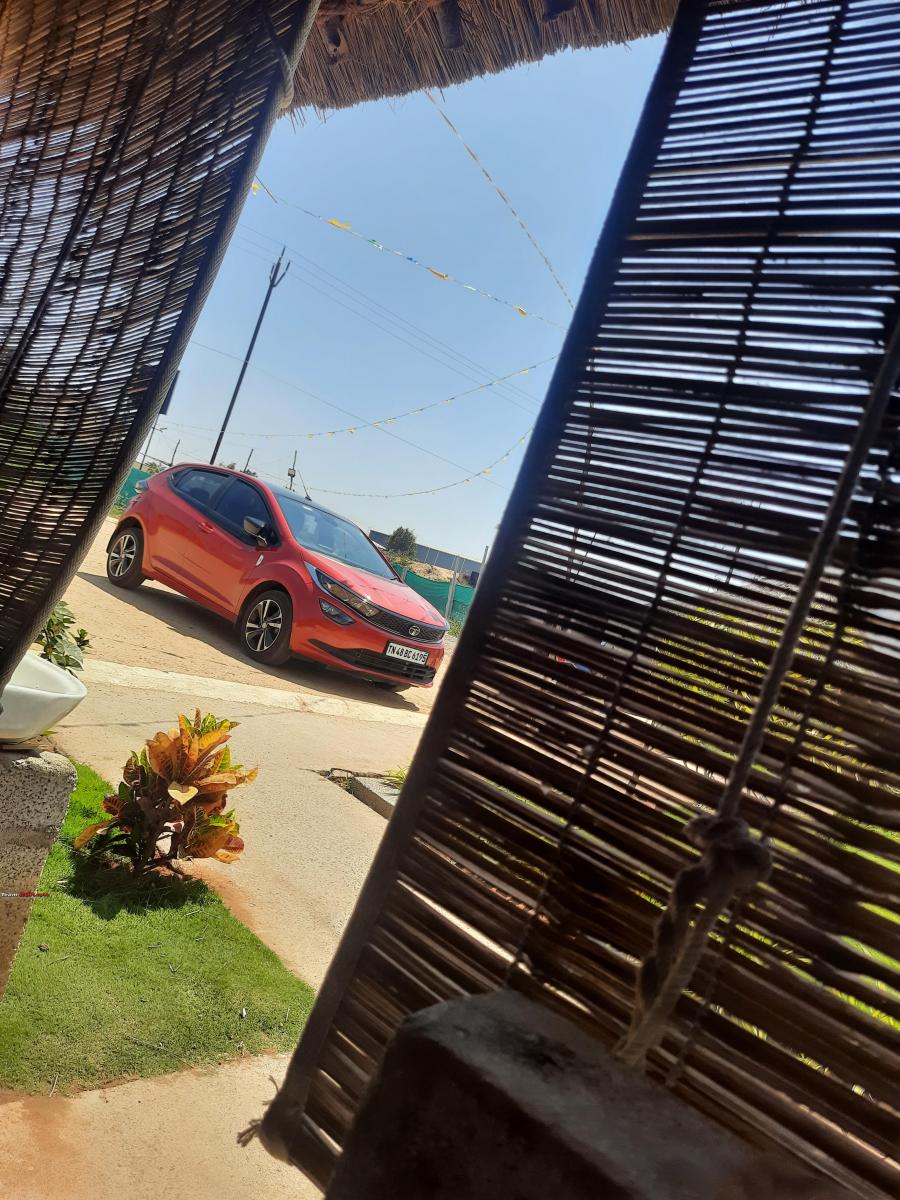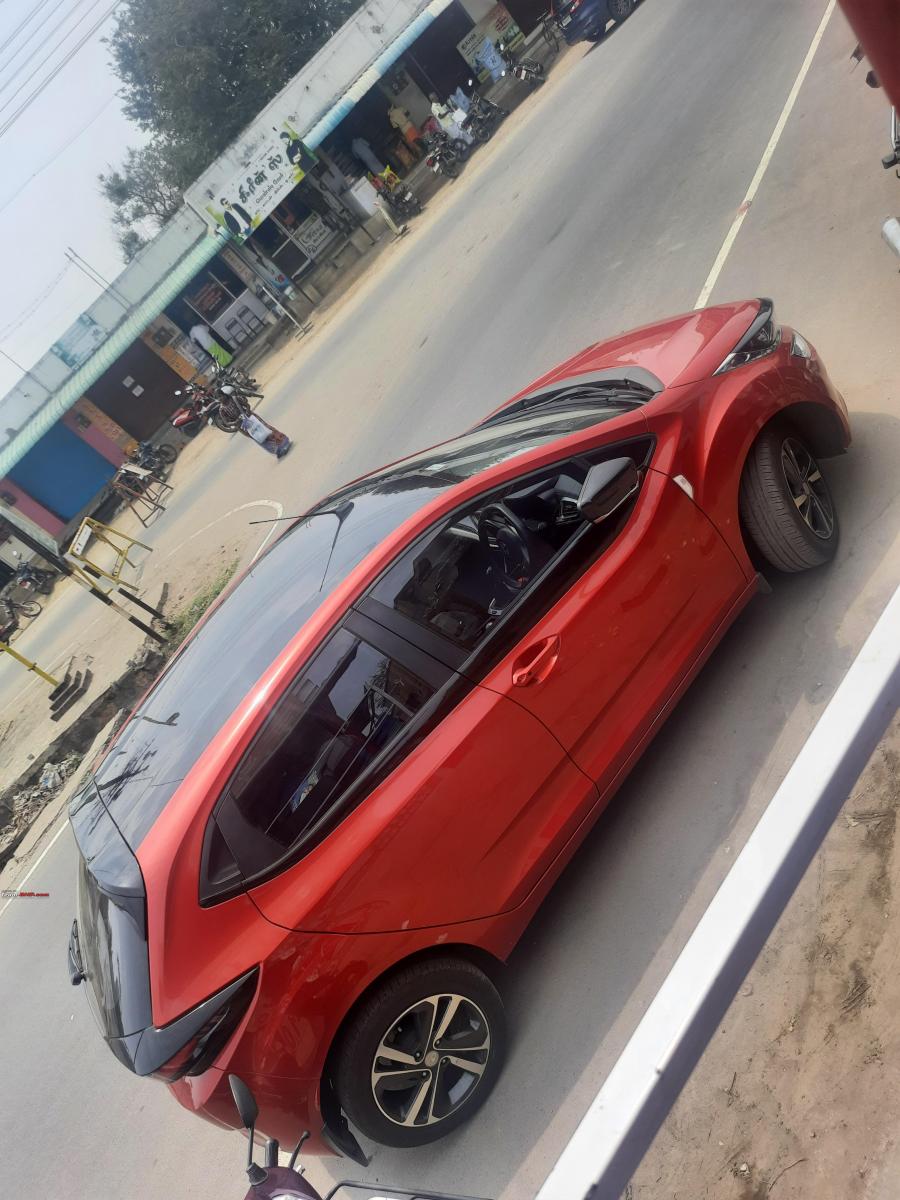 Check out BHPian comments for more insights and information.
Source: Read Full Article