Feedback on the mods that I've done on my 2018 Interceptor 650 so far
After installing the aftermarket air filter, some people have reported less engine braking, better engine breathing, etc. but maybe I'm too untrained to notice all that.
BHPian Vtach recently shared this with other enthusiasts.
Hi all,
I have installed some accessories on my 2018 Royal Enfield Interceptor 650 Orange Crush and I thought I'd share some feedback about them.
DNA air filter
The most noticeable thing is the gravity it brings to the exhaust note. Purely from an acoustic point of view, those considering an exhaust change for a bit more bass would be pleased with it, I think, add to it no worries of cops checking for modded exhausts. Some people have reported less engine braking, better engine breathing etc but maybe I'm too untrained to notice all that!
Puig windscreen
Directs a lot of wind at my helmet, and not in a pleasant way. Also vibrates at triple-digit speeds. Have taken it off, and I think the bike looks better too without a windscreen.
Adv Tribe pillion footrest
Excellent quality but the functionality is puzzling. I mean it is broad, but it shifts the foot resting geometry even further back than the stock position. Why would they design it that way? As it is the pillion sits more on his/her inner thighs in the stock seating position rather than the gluteal region.
Pillion footrest relocation kit
Got it from HDT customs, good quality and serves the purpose well.
Zana bash plate
Good quality. But after installation, I felt the vibrations that are there around 2800 rpm were getting pronounced and hence, I have taken off. The vibrations are back to stock levels so I guess it's staying off.
Zana crash guard with sliders
Good quality, no rusting so far. I wanted something to protect my legs from scraping in case of a fall, but most good quality available options are more of "engine guards" than the riders' "leg guards"! I'm ok scraping the engine if it saves my legs but alas.
Grip puppies
Good functionality, isolated the vibrations well but surprisingly not durable. Started crumbling off within a year of use.
Headlight
After successfully putting on the YSS front suspension (have put up a review in the 650 suspension thread) I got cocky and wanted the best lights. So I started looking and finalized Trucklite 27270C from Revzilla. Had just kept JW Speaker 8720 also in the shopping cart as it looked good, had no intention of buying it. Slept off one fine night after ogling at the lights as usual, and found an email confirmation of having bought the 8720 in the morning. I tell you, nothing good ever happens after 2 am. You can find my opinion on the 8720 on Revzilla.
Cyclops H4 10.0 ultra
After the unmitigated disaster that the 8720 was, I still needed a brighter headlight to navigate the unlit roads of Siliguri and its nearby small hill stations, where I was stationed at that time. There are plenty of wild elephants in that area if you're familiar with those roads, and they don't take kindly to pesky vehicles surprising them. So got this one from Bikenbiker, happy to report that it's super bright and useful. It covers the road pretty well and even has a discernible difference in high/low beam output. This also allows keeping the beam pointed downwards to minimize glare on the oncoming traffic in low beam. Simple plug and play, ballast fits in the headlight dome pretty easy and no cutting of the rubber gasket is required.
Maybe I'll find some use for the 8720 in future.
Zana backrest with luggage rack
Wanted something clean without the luggage rack but this was the only one I liked at that time. Also, missus refused to ride pillion with the stock sissy bar so had to. It's sturdy, well-padded & no rusting so far, powder coating is good but the luggage rack adds unwanted bulk to the rear.
Attaching the 8720 & halogen pics, there's hardly any difference in brightness there.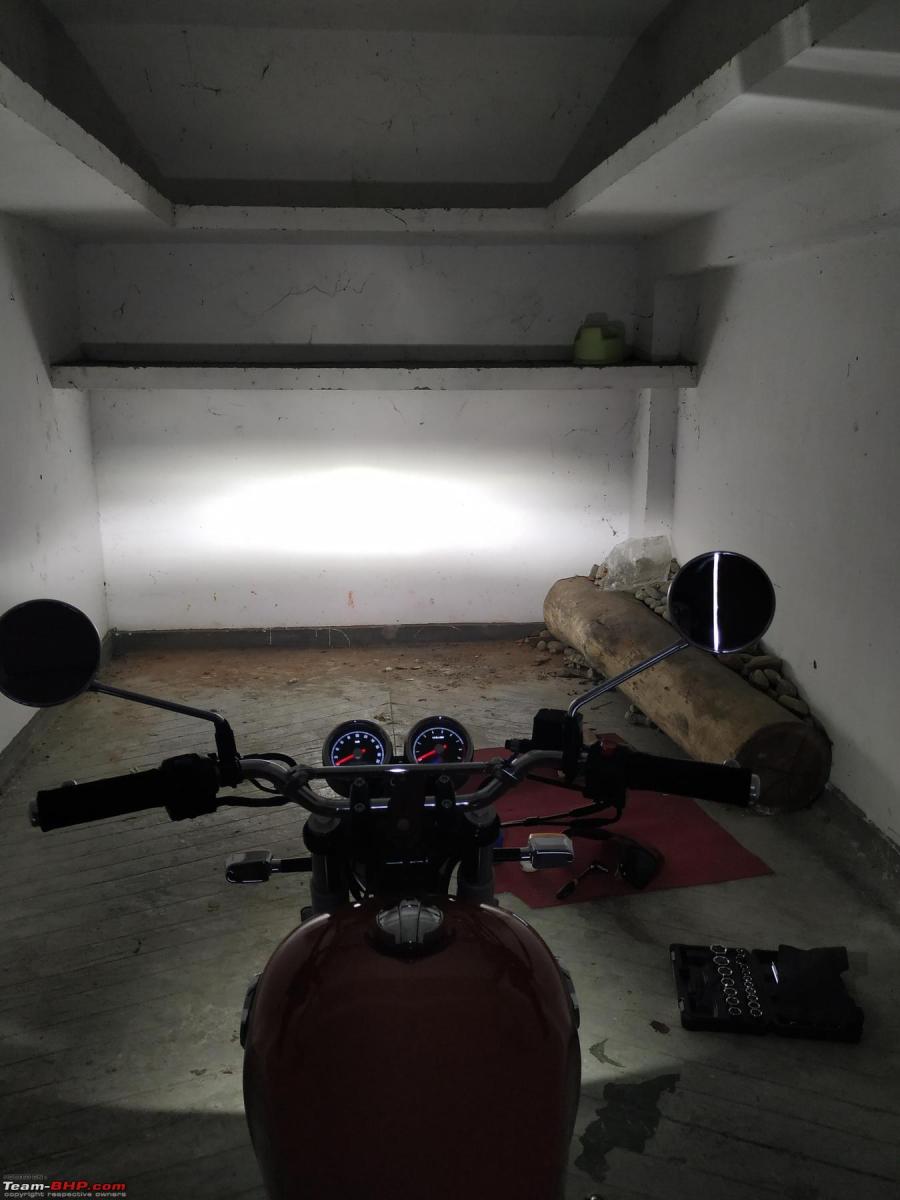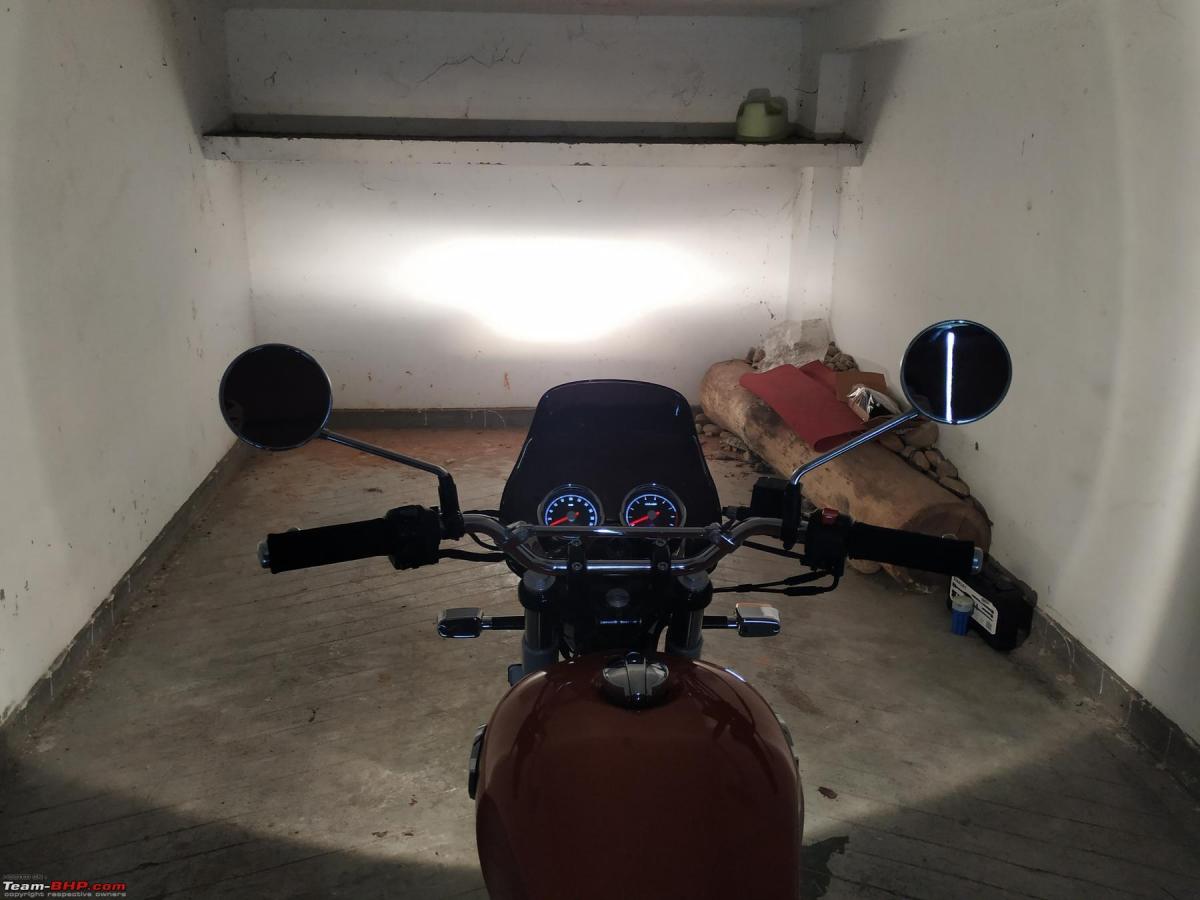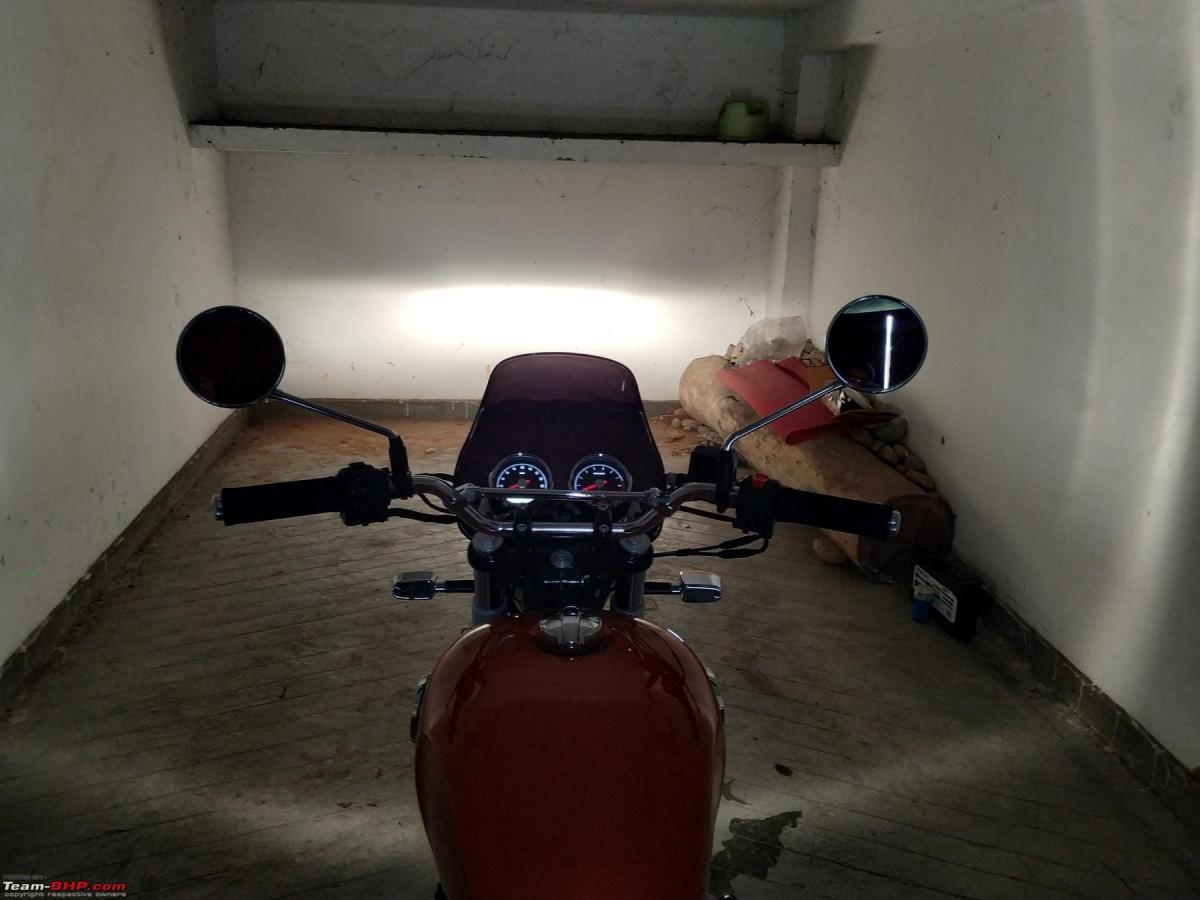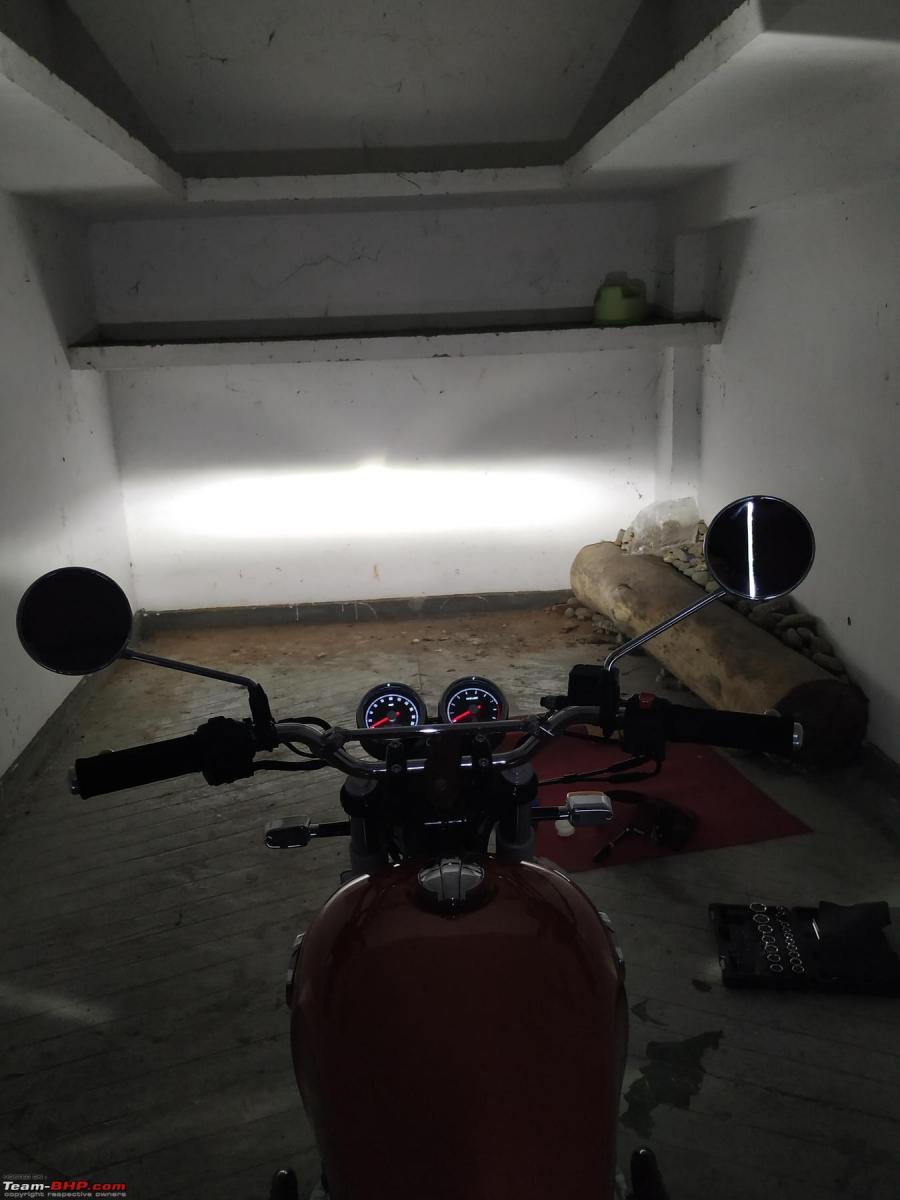 Check out BHPian comments for more insights and information.
Source: Read Full Article