Driving Shoes to Buy, Recommended by Hearst Autos Staffers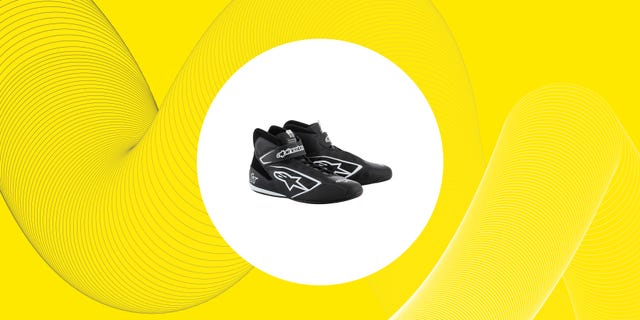 When it comes to selecting driving shoes, there is one important question to ask yourself. Autoweek's West Coast editor, Mark Vaughn, put it best: "Do you think the car you're driving is going to catch fire, or is it relatively safe? If you're racing, there are requirements that include flame resistance. If you're driving your new stock 911 on a Sunday in the canyons, chances are you will not go up en flambé, so you can get a more comfortable shoe that you could wear outside the car, too."
For racing shoes, you want skinny sides, thin soles, and heat-insulated heels—and make sure they're flameproof. For your everyday river roading or canyon carving, you're looking for a comfortable shoe that provides plenty of pedal feedback. A padded heel with rubber grips is a huge plus.
We talked to the fleet-footed editors at Car and Driver, Road & Track, and Autoweek about their favorite speed shoes and compiled this list. Snag a pair and soon you'll feel like a pro on the pedals.
What Car and Driver's Vehicle Tester Carries in the Car
Slip-On Driving Moccasins
These driving shoes offer a relaxed, comfortable fit through a normal day; but once you hop into the driver's seat, you'll learn these leather shoes are built to provide excellent feel and control on the pedals. These ain't your grandpa's slippers.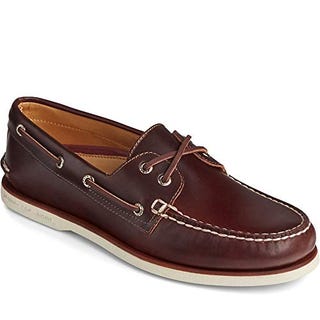 The iconic Gold Cup Boat Shoe isn't designed to be a driving shoe, but it does the trick anyway. With lambskin linings and a cushioned heel, it's built to provide all-day comfort both in the car and out.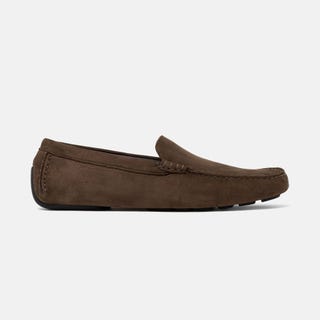 Piloti's offerings are received well by driving aficionados, and our editors like the Officina. With the padding moved from the front of the moccasin to the heel, it offers nice cushion for driving and walking. We recommend buying a half to full size up, as these tend to run a bit small.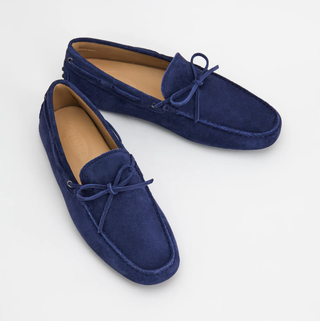 Tod's are the cream of the crop when it comes to driving moccasins. The timeless design of the Gommino can be worn for a good thrashing of the pedals, or to guide you down the stairs on Christmas morning. The rubber pebble outsole is an iconic feature and provides nice grip.
Shoes That Are Fun to Drive In
These shoes typically offer less comfort than leather moccasins but make up for it with adaptability. Want to drive your RX-7 to the skate park, land a few kickflips, and drive home, all without changing your shoes? With these, you can.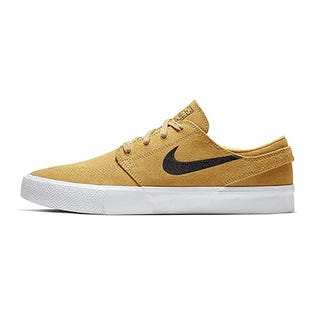 These skateboarding shoes double as a good choice for pedal work. There's not much to them in terms of cushion, so you get plenty of feedback during braking. With a clean look and a style to match almost anything, the Janoskis can help you nail both ollies and apexes.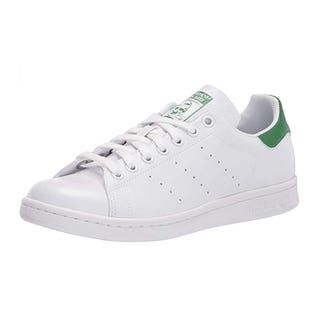 In the words of Autoweek's Mark Vaughn, "The owner of what is now the Spring Mountain Motorsports Ranch in Pahrump, Nevada, once recommended that his students drive in Stan Smith Adidas. 'It's all you need,' he said." With firm soles and hard edges, it's a made for heel-toeing.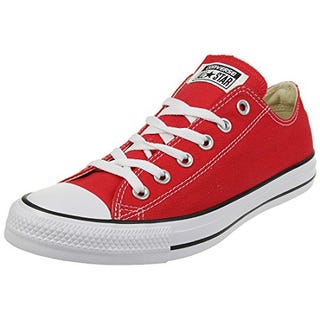 Will these ever go out of style? We don't think so. Chucks have been an icon in the shoe world since the 1920s. Originally designed as a basketball shoe, Chucks work well in the car, too. With a feedback-riddled sole and narrow sides, they function as solid driving shoes. The retro styling makes them even better.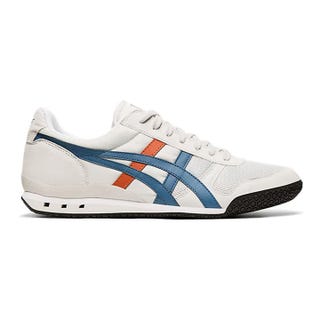 These gorgeous shoes rock a 1980s style. Along with looking good, there's plenty of padding and cushion in the heel and midsole to keep your feet happy during a Sunday drive. With a flexible heel and durability fit for a runner, you'll be pirouetting on the pedals like a pro.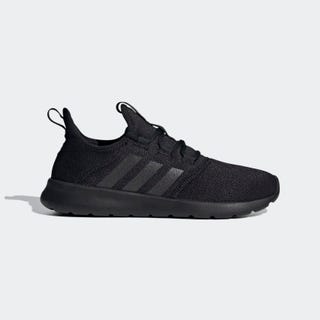 These running shoes are breathable and extremely comfy, making them good candidates for driving shoes. The rubber sole provides nice grip, and the shoe itself hugs your foot like a sock, so your contact with the pedal feels secure. With these, you can tear up a backroad and go out for a jog right afterwards.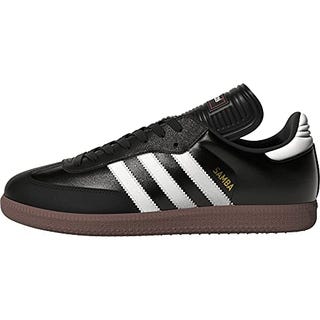 The Adidas Samba is another example of a sporty shoe-turned driving shoe. With a grippy rubber sole and thin sides, it makes the transition from soccer field to your car's floor mat. The midsole offers great comfort, and the all-around support of the shoe means you can feel confident on the corners.
Driving Shoes
Proper driving shoes are built with the driver in mind. Featuring narrow sides, grippy heels, and thin soles, they aren't the most comfortable for walking around. However, they come alive on the pedals. Wear these if your daily drive features curves, but note you'll want a comfier pair for out-of-car activities.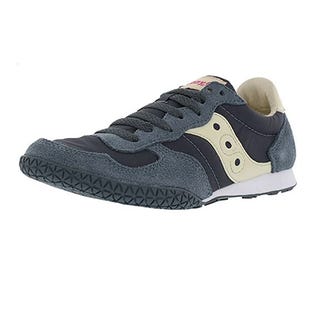 With plenty of cushion in the heel and hardly any in the front, these are an ideal driving shoe. The sole features some nice, textured grip while providing plenty of pedal feedback. The styling isn't half bad, either.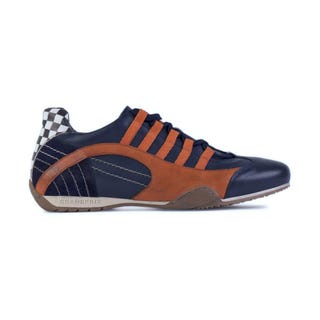 These purpose-built driving shoes are handmade in a small factory in Portugal, where they know how to make a good shoe. With a rounded heel for pedal dexterity and soft leather for comfort, the Racing Sneakers will have you yearning for more track time.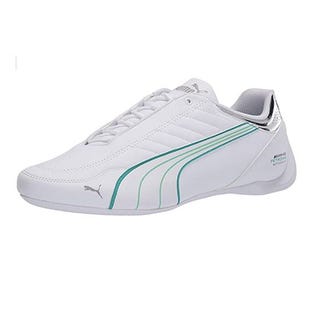 These driving shoes from Puma boast a Mercedes collaboration along with the features that make them great in the car. Modeled with an athletic look, the shoes are lightweight with a stout heel and narrow on the sides. Onward, Lewis!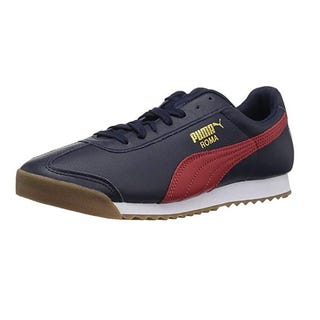 The Puma Roma is a classic do-all shoe thanks to its comfort and style. The sticky rubber sole and durable leather combine to do wonders on the pedals, but won't give you blisters when you walk around the track for lunch. Drive an Italian car with these for brownie points.
Racing Shoes
You definitely don't want to spend time walking around with these on. Car and Driver's deputy testing director, K.C. Colwell, calls these "Mister Rogers shoes," as you'll need to change out of them after time on the track. Fire resistant, snug, and durable, these shoes will change your pedal skills from bumbling to ballerina.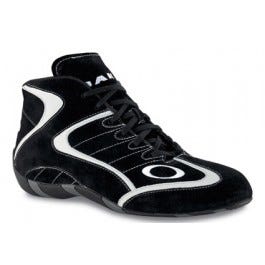 These Oakley racing shoes are designed to be extremely comfortable and protective. Made with a highly fire-resistant CarbonX® technology, they achieve the status of SFI 3.3/5 and Formula One™ FIA approved Professional Grade racing footwear. Along with the safety, a high-grip vulcanized outsole really helps you feel the pedals.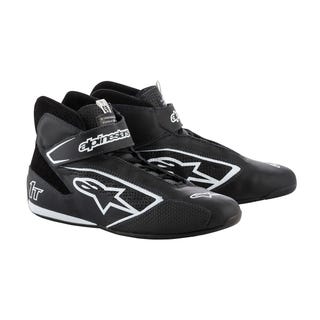 These Alpinestars Tech-1 racing shoes are seriously good. Keeping safety a priority, the Tech-1 shoes comply with FIA (FIA: 8856-2000) and SFI (SFI:3.3) homologation standards. To focus on comfort, the shoes feature a heel cutaway to allow movement on the pedals without developing hot spots. Alpinestars went full Colin Chapman mode and made these as light as possible, which is what you want on the track.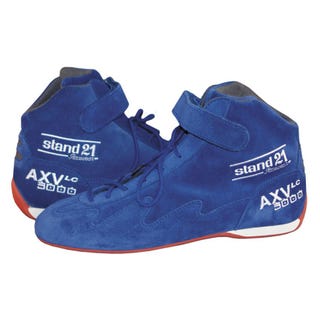 These beautiful racing shoes combine style, protection, and performance all in one package. The AXV Low Cuts meet FIA 8856-2000 and SFI Spec 3.3/5 standards to make sure your feet stay safe, and the space-age materials used in the construction make sure you're fast. Details like an anti-vibration sole and micro-cellular shock-absorbing heel make these shoes some of the best you can buy.
From: Car and Driver
Source: Read Full Article