DIY mods on my Maruti Jimny: 4 interesting updates on the SUV
I believe that a product is not your own until you work on it yourself and Jimny is such a great platform for that.
BHPian sammysossa recently shared this with other enthusiasts.
Did a few DIY mods over the last few months so thought of sharing them with the team:
1. Like many on this forum I don't like the look of the stock grill, especially the chrome bits. So wrapped the original one in matte black vinyl. This is more of an experiment than a finished product since this was my first time attempting automotive wrapping and the final product has some flaws (when looked closely). But overall, I am glad with how it came out. It was a tough job and there was a lot of back and forth. For someone planning to attempt something like this, please buy good quality vinyl with air channels and not the cheapest stuff on Amazon. Mine is the cheap version but I was ready for the consequences. Don't go overboard though since these wraps are perishable products. A heat gun, isopropyl alcohol and a precision knife are a must for a hassle-free job (and loads of patience).
2. Wrapped the door sill and the plastic running board with matte black floor marking tape. This is much more forgiving than a vinyl wrap and goes on hassle-free. Bought a roll from Amazon. Also added some door edge protection. The one I've used is mainly used for decorating/protecting alloy wheels but has worked well for me. However, I did use my own double-sided 3M tape for this and removed the one that came with it. Bought this too from Amazon. I have washed the car a few times and both the tape and edge protection are holding well.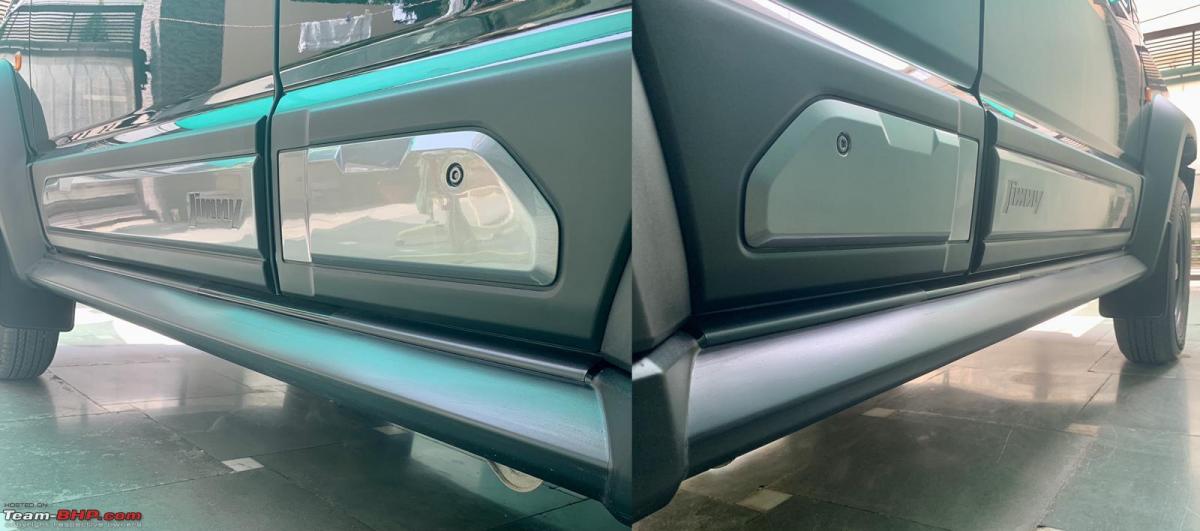 3. I fabricated an OBD II on/off switch with an inline fuse (2A) to use with my dashcam. I bought an OBD II connector with an on/off switch, chopped off one end and soldered an automotive inline fuse and the wiring of the dashcam. This has given the functionality to use the dashcam in its surveillance mode and the flexibility to turn it off when desired. You need some basic soldering skills a general knowledge about polarity to attempt this. A multimeter is a must to confirm – and + points on the OBDII connector. You can either chop into the original USB cable supplied with the dashcam or buy another specifically for hard wiring, both do the same job but the latter is more convenient. I have not hard-mounted my dashcam and used a suction cup. All the products were bought from Amazon India.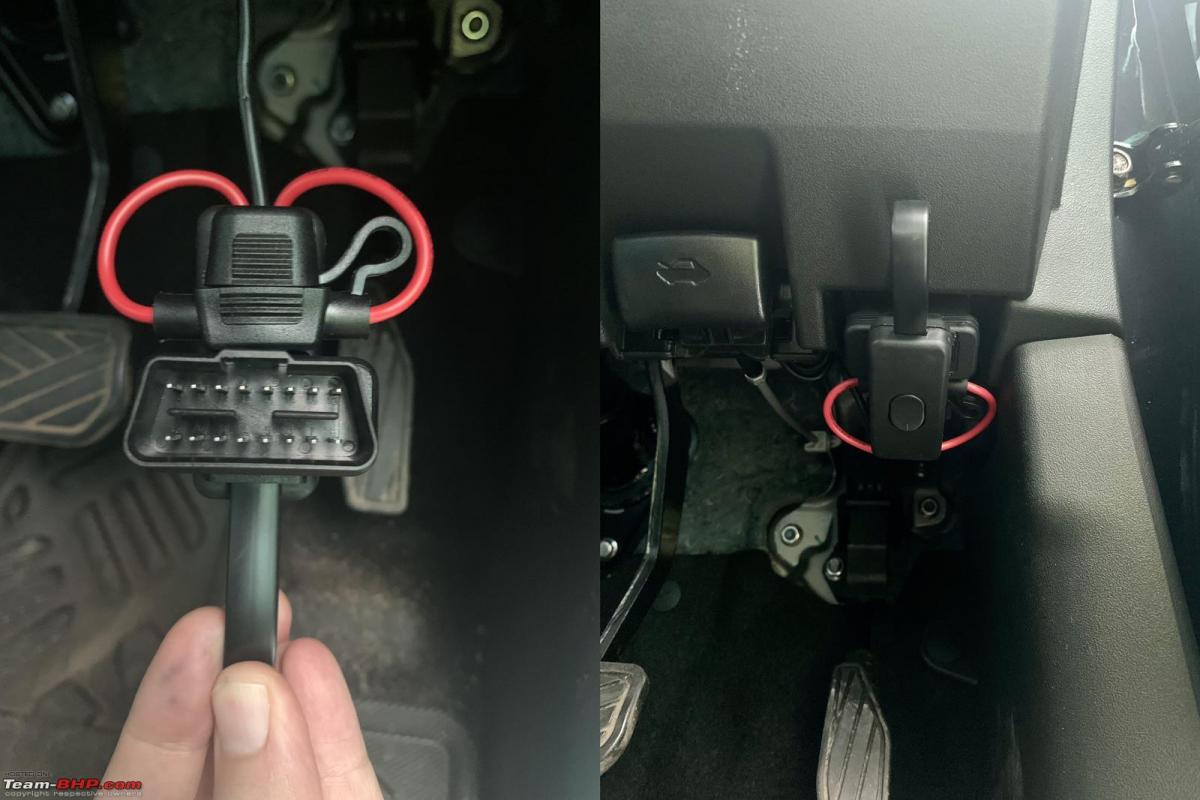 4. I modified an existing magnetic car phone holder to use the M8 bolt holes on the dashboard. Almost all dummy M8 (apart from the ones on the speedometer) plastic bolts come off and have a corresponding M8 nut underneath. I drove a 25MM M8 bolt through the magnetic head of the phone holder and mounted (used some medium strength thread locker too) that to the dashboard. The possibilities of these mods are endless and fairly easy. All were bought on Amazon India.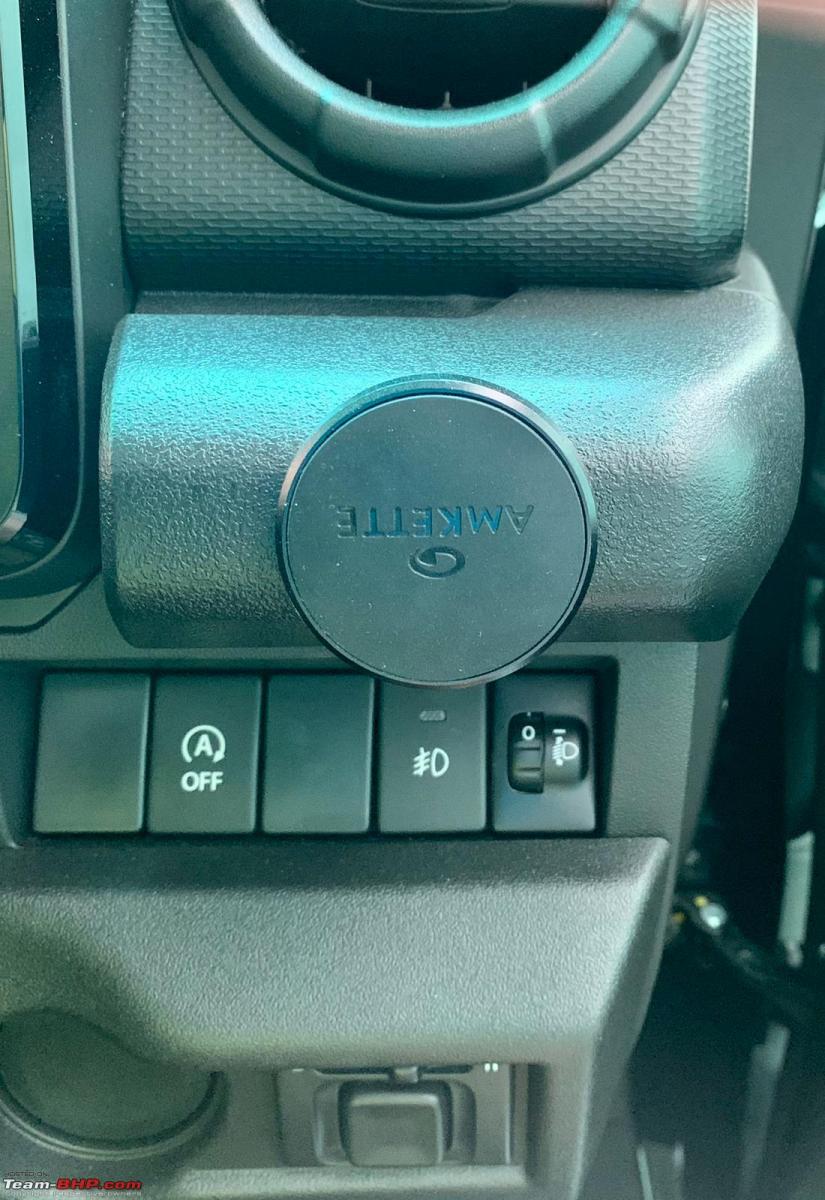 Most of the mods/products above could be bought off the shelf but I detest doing that and prefer to tinker first. Next on the DIY list is: making a roof rack, making underbody protection, swapping Zeta glass with Alpha glass, sound damping of interior and so on and so forth (as the confidence and knowledge grows). I believe that a product is not your own until you work on it yourself and Jimny is such a great (and forgiving) platform for that. Cheers
Check out BHPian comments for more insights and information.
Source: Read Full Article