Did you know: Skoda Kushaq uses parts manufactured in 12 countries
The key of the car is made in Germany. Heck, even the tyre valve caps say "Italy".
BHPian Rambo-RS recently shared this with other enthusiasts.
Greetings Fellow Bhpians!
In my 1 Year Ownership of the Skoda Kushaq 1.0 TSI, I came across an intriguing aspect that I am excited to share with you all. It turns out that the car incorporates components manufactured in more than 12 different countries, exemplifying the global collaboration involved in its production.
A Side Note: If you are into watching videos rather than reading, you may refer to this link.
As an avid car enthusiast and dedicated Bhpian, I regularly immerse myself in the world of automobiles, spending considerable time reading, driving, and exploring various vehicles, all while pursuing my studies in law school. During one of my routine weekly car washes, I decided to inspect the engine bay, randomly examining different parts. To my surprise, I noticed the mention of "Germany" on several components, often accompanied by the distinguished "Audi" logo. Additionally, I observed designations such as "India," "Poland," and "France." Intrigued by this discovery, I promptly recorded my findings on Google Keep Notes.
Curiosity piqued, I returned to Delhi, my current location for pursuing my legal education, and delved deeper into this topic, wondering if anyone else had made similar observations. Surprisingly, my search yielded no results on YouTube or other platforms. Determined to unravel the origins of the car's components, I returned home the following month and embarked on a more meticulous inspection. With a keener eye, I identified a few more countries associated with the manufacturing of various parts, including "Romania," "Italy," and "Brazil."
Once again, I meticulously documented my findings.
Just a couple of days ago, I scheduled Skoda Kushaq's First Annual Service at the authorized service center. During my visit, I had the opportunity to discuss my observations with the skilled technician, Mr. Parminder. He enlightened me further, revealing that certain internal engine parts, such as the Camshaft and Bearings, were manufactured in "Slovakia."
Filled with excitement, I took advantage of the car being lifted and used my phone's camera to capture a glimpse of the rear torsion beam, proudly displaying its "Slovakia" origin.
To accompany my findings, I have attached photographs showcasing various parts along with their respective embossed country of origin:
India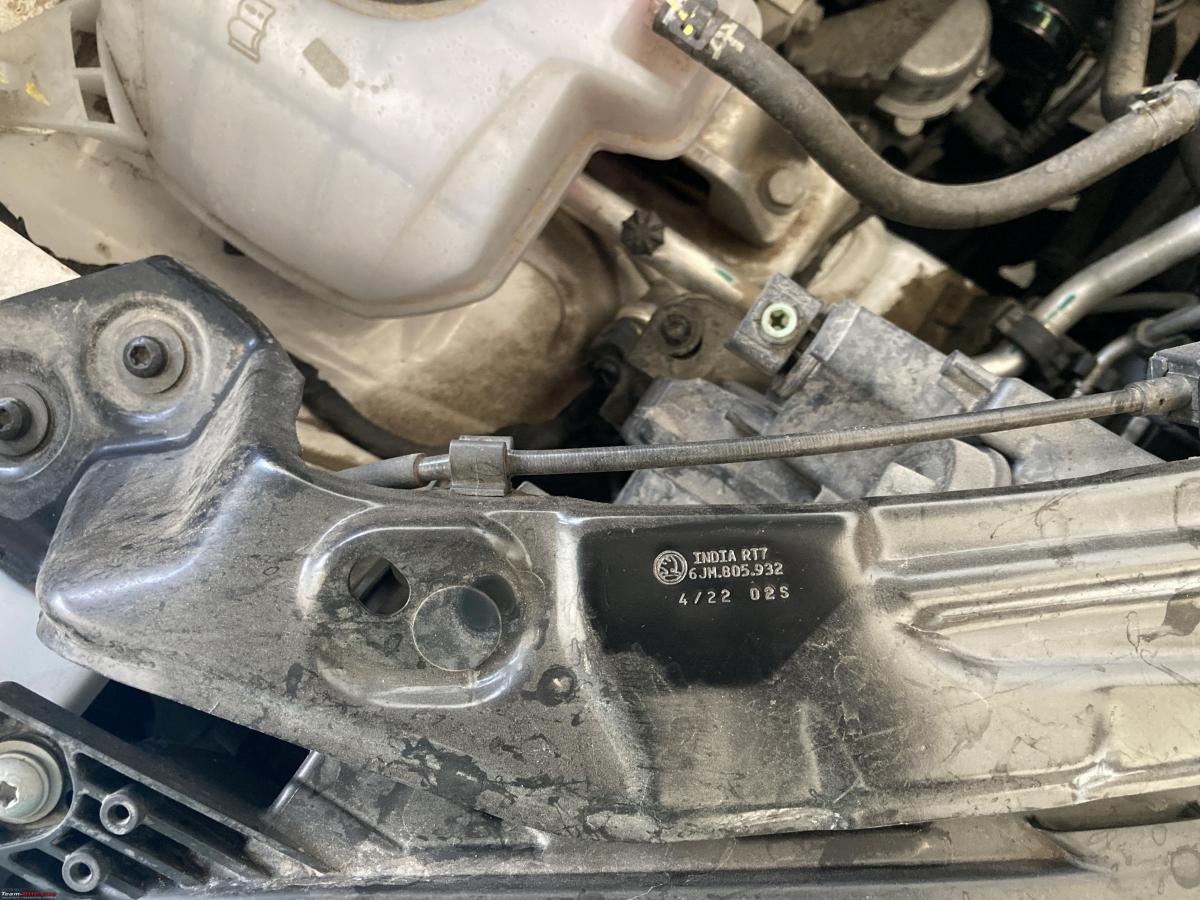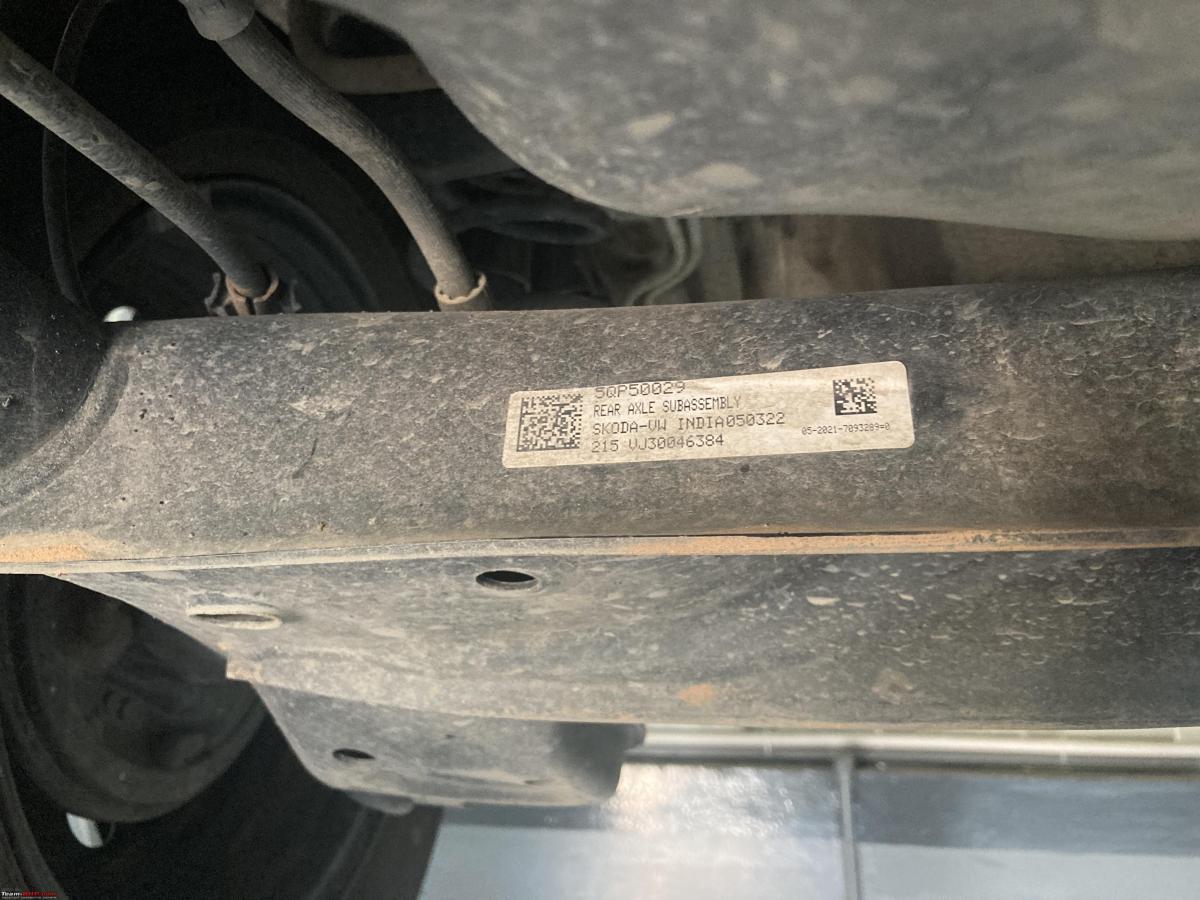 China
When the alignment was being done, I noticed that the front suspension was made in "China".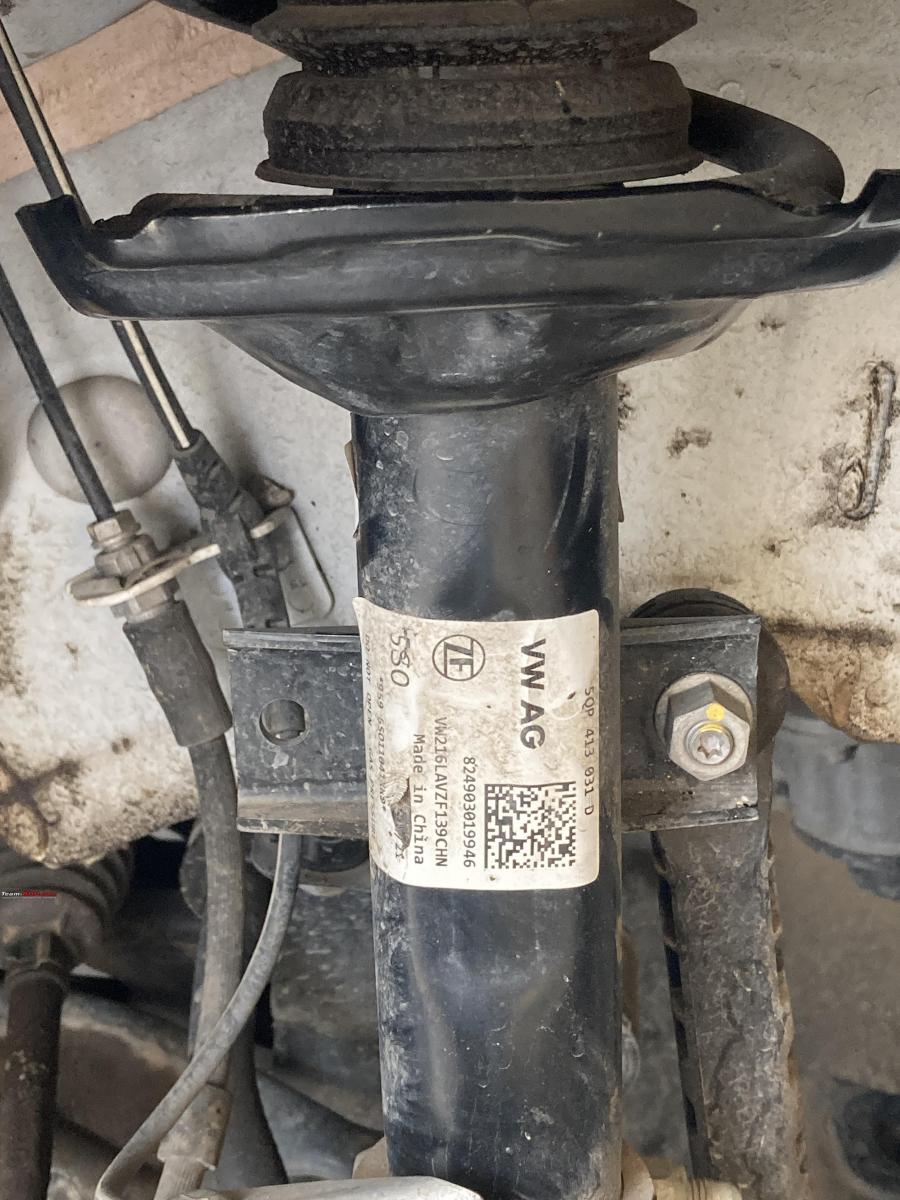 Germany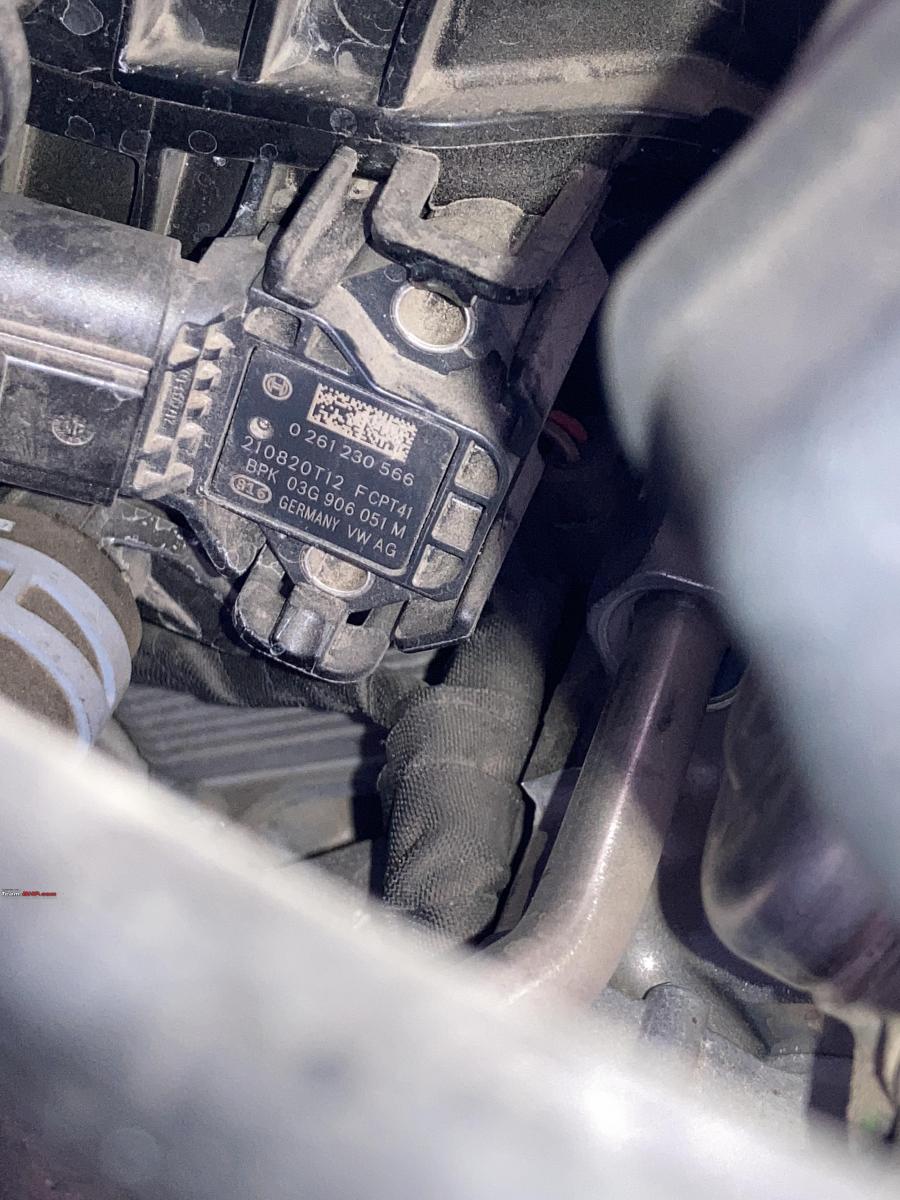 The Key too is made in Germany!
Even the oil filler jug that they use in the service center to fill in the engine oil is by "Wurth" and made in Germany!
France
Poland
Romania
Brazil
Italy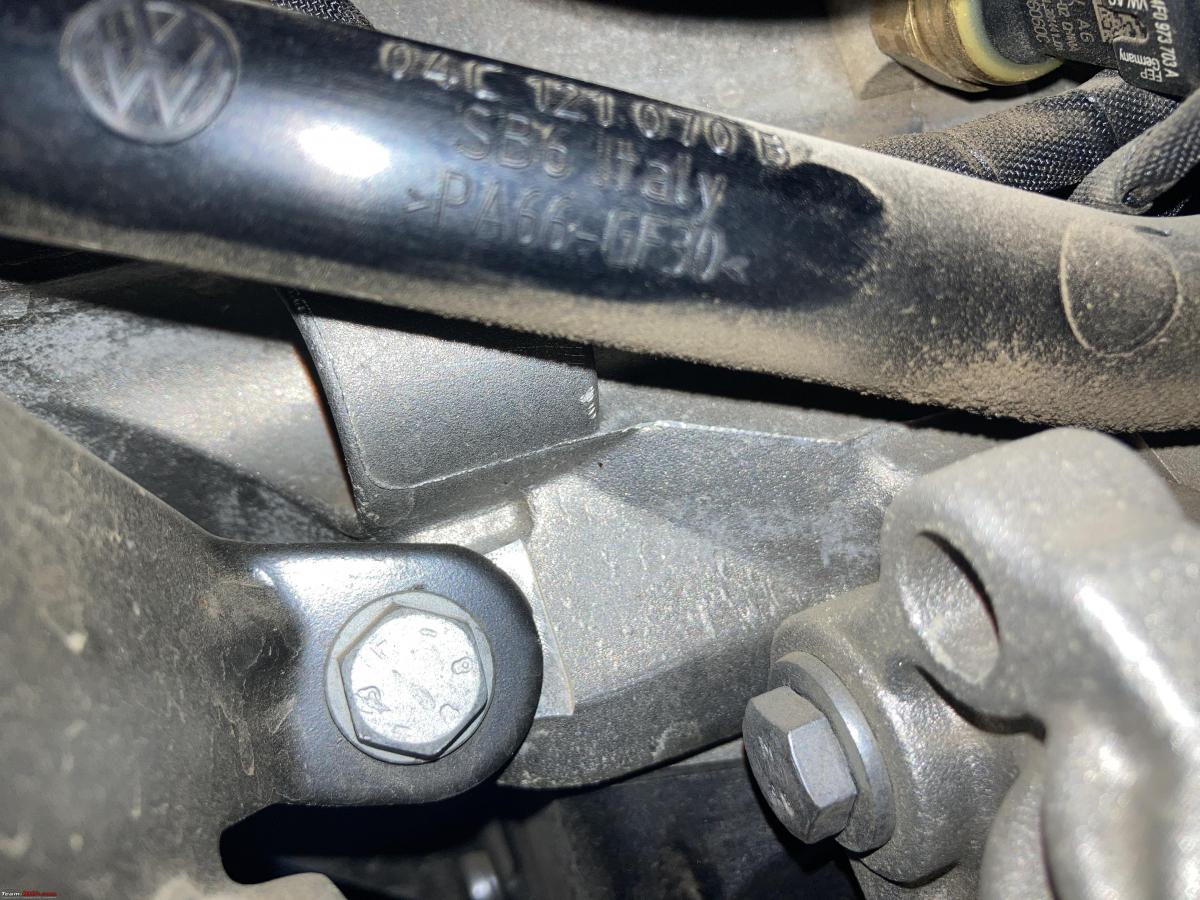 Heck, even the tire valve caps say "Italy".
Slovakia
Hong Kong
The Engine Oil used in the car is made in "Hongkong"!
Czech Republic
The windshield washer fluid that they put in the car is made in "The Czech Republic"!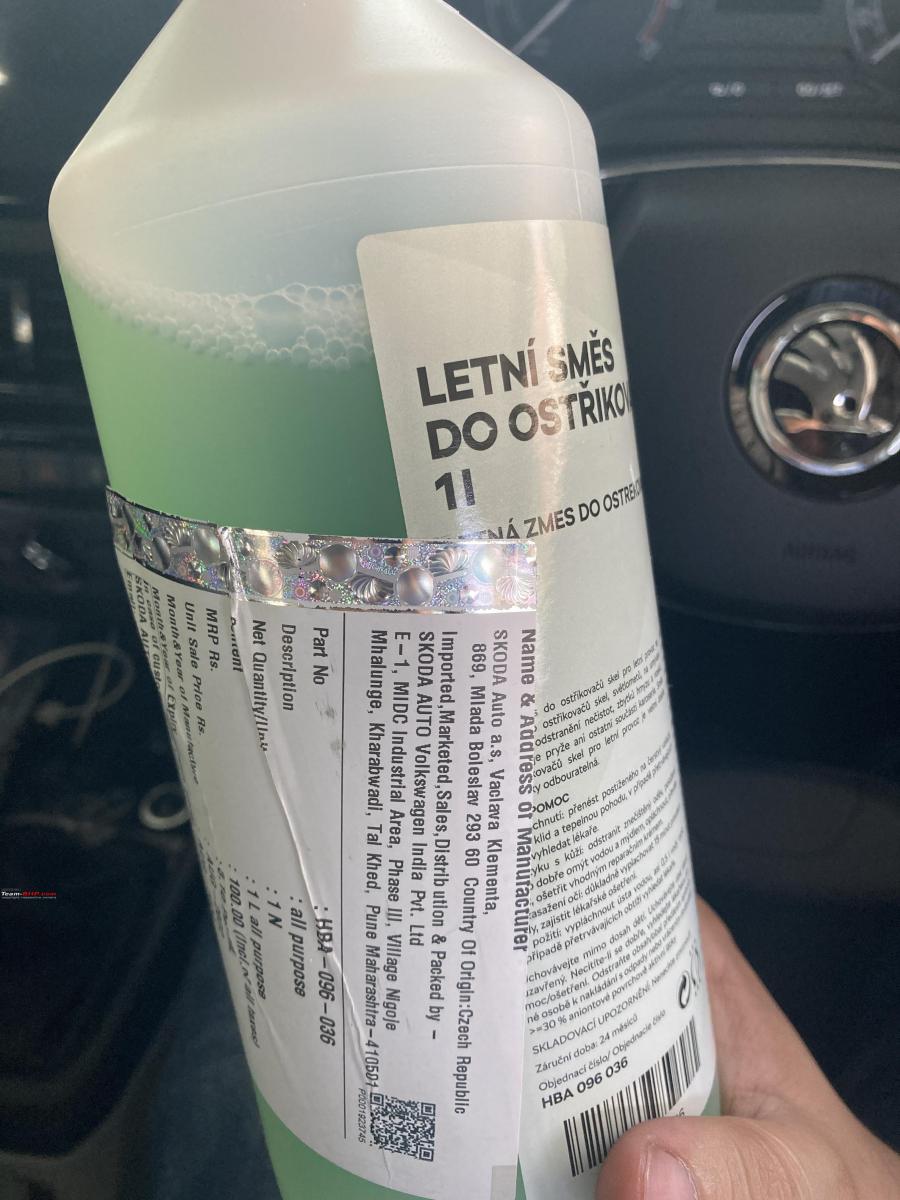 Turkey
The Oil Filter installed in the car is made in Turkey!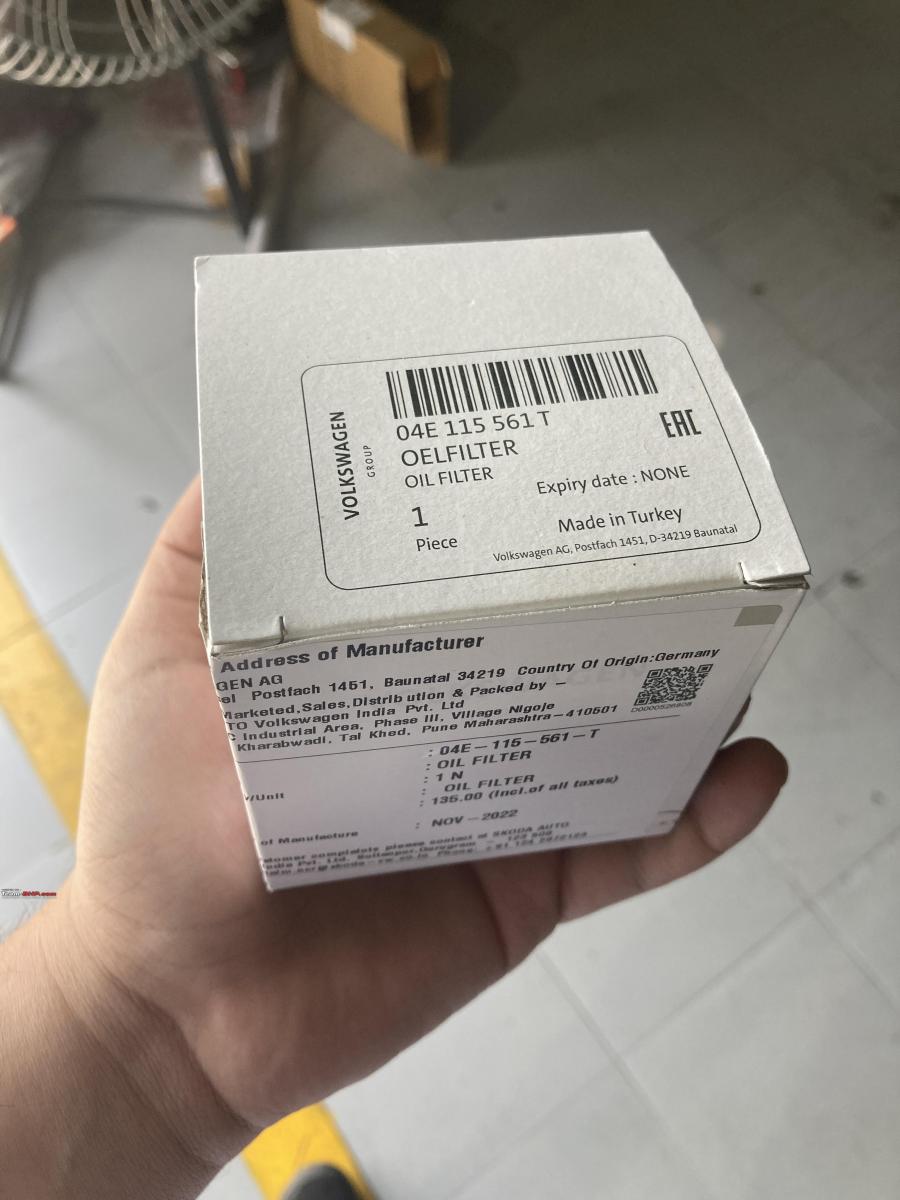 This remarkable revelation brings the total number of countries involved in the manufacturing of different components to an impressive "12," including Germany, Italy, France, Poland, Romania, Brazil, India, China, Slovakia, Turkey, the Czech Republic, and Hong Kong.
I understand that this level of detail might be considered excessively nerdy, but I thoroughly enjoyed the process and firmly believe that my discovery holds significant value. I sincerely hope that this thread garners the attention of VW-Skoda, who may choose to share it with their Sales and Marketing teams. I am confident that this information has the potential to bolster sales, as it can be utilized by the Sales Team to justify the slight premium these VW 2.0 Cars commands over other car brands, thereby enhancing their "premium" image.
Thank you for your time, and I eagerly anticipate your thoughts and reactions to this fascinating revelation.
Check out BHPian comments for more insights and information.
Source: Read Full Article