Did a 9 day road trip across the UAE in a Ford Mustang convertible
The original plan was to use a Dodge Challenger V8 but the dealer had some transmission problem in the car.
BHPian 123.rishabh recently shared this with other enthusiasts.
There is a saying "Roads were made for journeys, not destinations" and what better if the journey is on the wide open roads of UAE.
In the month of October me along with a friend planned a 9 day trip to cover UAE.
Initial days were spent in Abu Dhabi & Dubai followed by a road trip plan from Dubai – Hatta – Ras Al Khaimah – Sharjah – Dubai.
Checked all the driving formalities and came to know that an International Drivers permit is mandatory to drive in UAE
Applied the same online through Parivahan website and was a smooth process overall. Had to go to my RTO twice to submit the hard copies of my proofs and to collect the Driving Permit.
Flew down from Delhi to Abu Dhabi: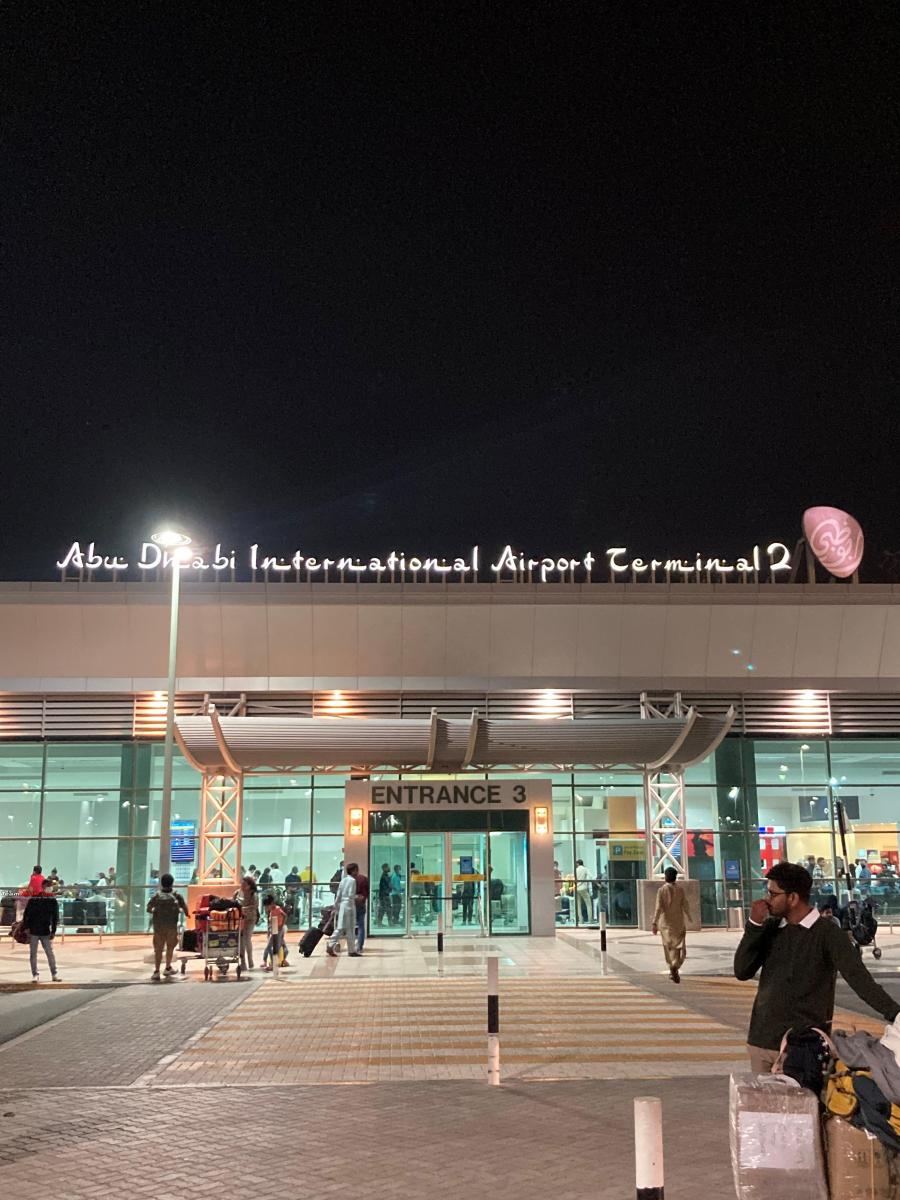 Had fun at Yas island (Ferrari world, Yas Water Park & Warner Bros World):
We were staying at Rotana in Abu Dhabi and luckily got a room which had a balcony view of the Yas Marina Circuit.
Got a chance to experience the Karting and Supercar Drive experience on the same.
Drove a Top of the line Alfa Romeo Guilia Quadrifoglio (2.9L Twin Turbo with 510 PS & 600 Nm Torque) with active aero package on the North Corkscrew area for 10 minutes.
They had a wide variety of supercars from the Caterham 7 to the Ferrari 458 GT and the Porsche Taycan EV too !
This was followed by a karting session, It was a 1 km track and had good petrol powered karts with a driving time of around 20 minutes.
We were carrying our GoPro for recording this experience but on reaching the track realized it did not have an SD card in it.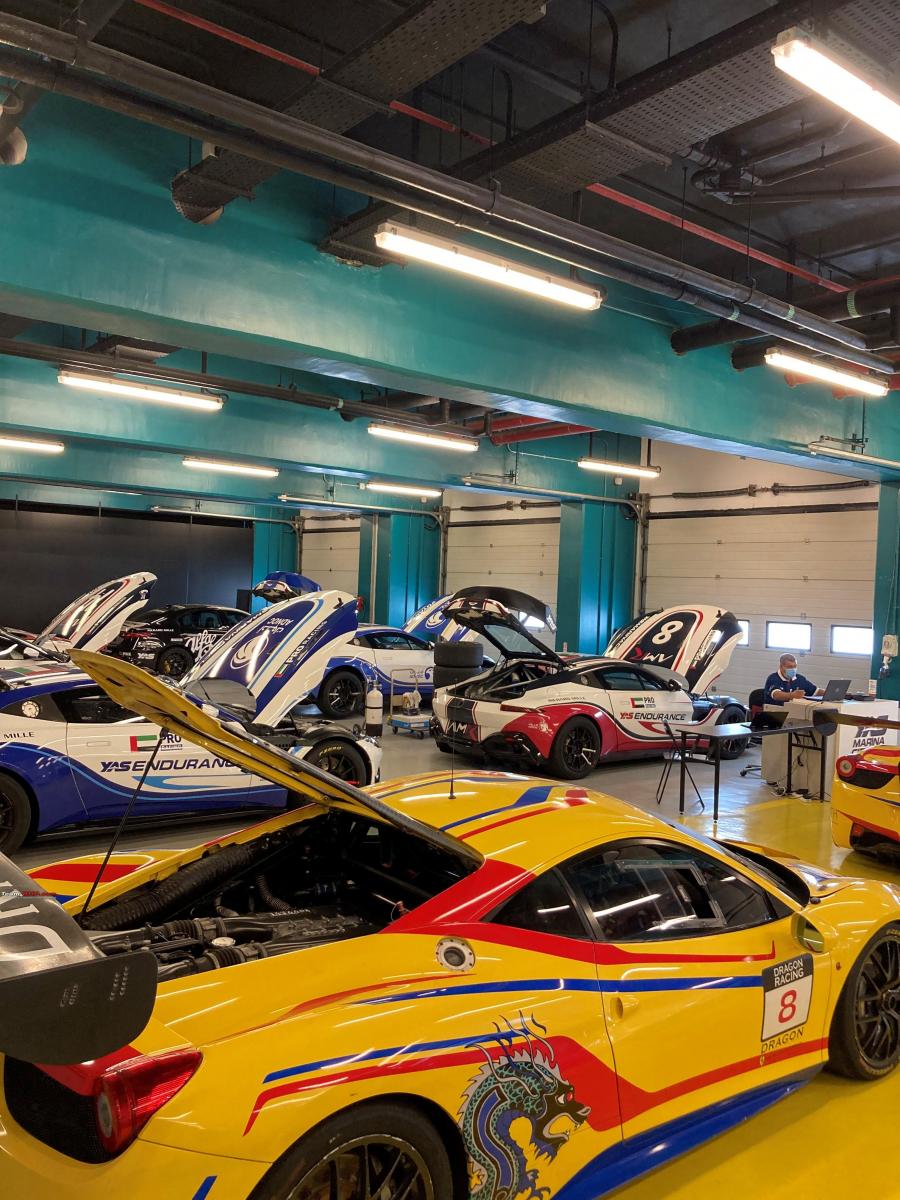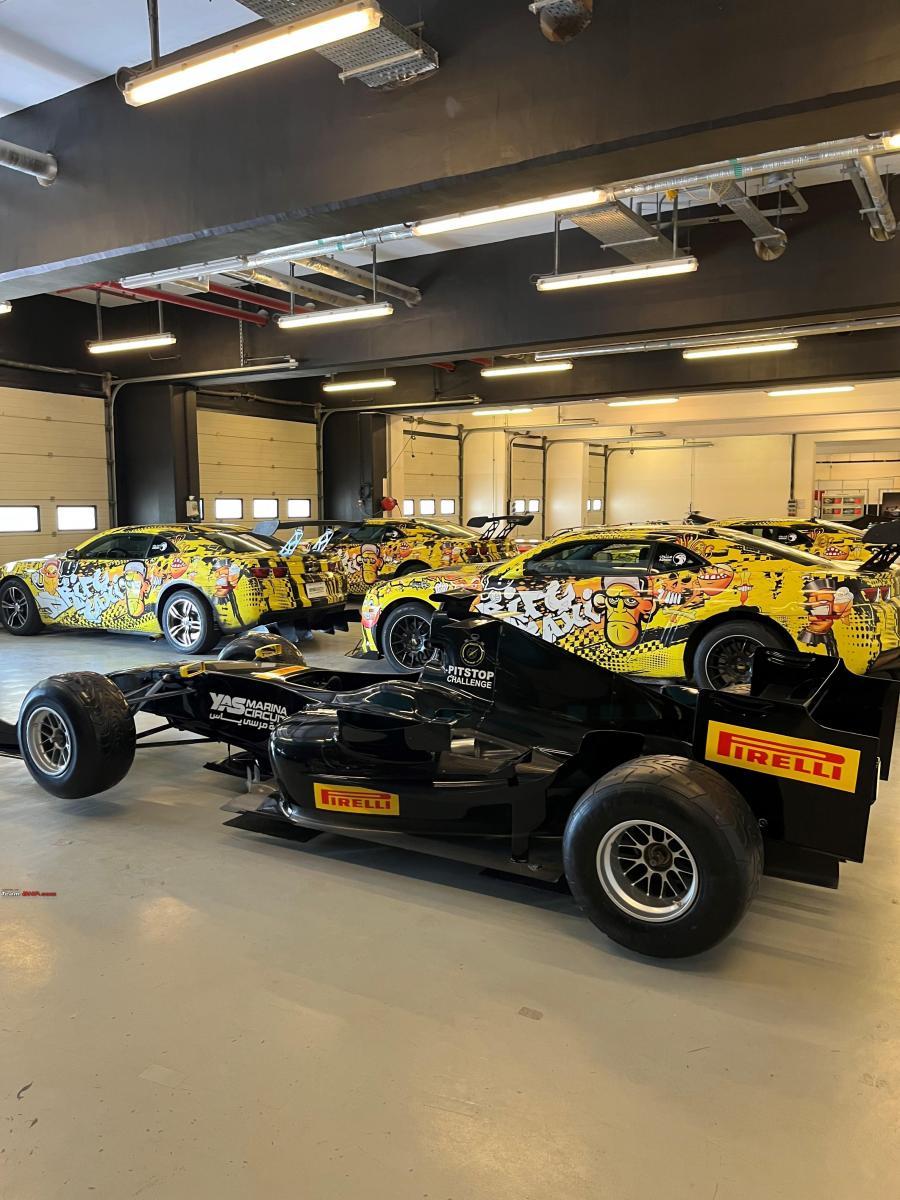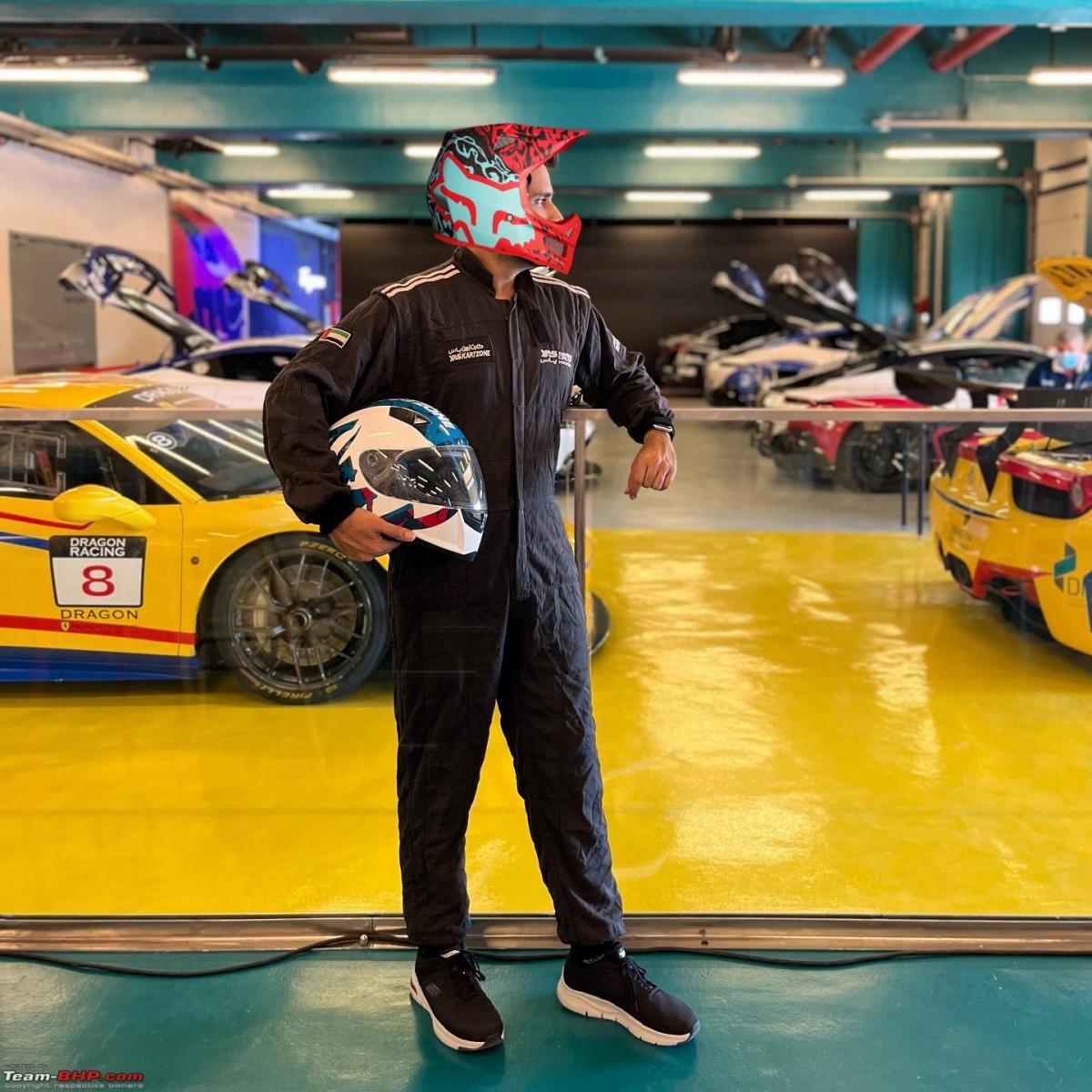 After staying for 3 days in Abu Dhabi & Completing all these experiences, we took a cab to Dubai.
Explored Dubai for a day and then booked our car for the road trip. The original plan was to use a Dodge Challenger V8 (MY 2015 or above) but the dealer had some transmission problem in the car.
Most of the rental cars had weird mods like big GT wings, decals etc.
We finally got a clean looking red Ford Mustang Convertible 2.3 Ecoboost with a Shelby body kit: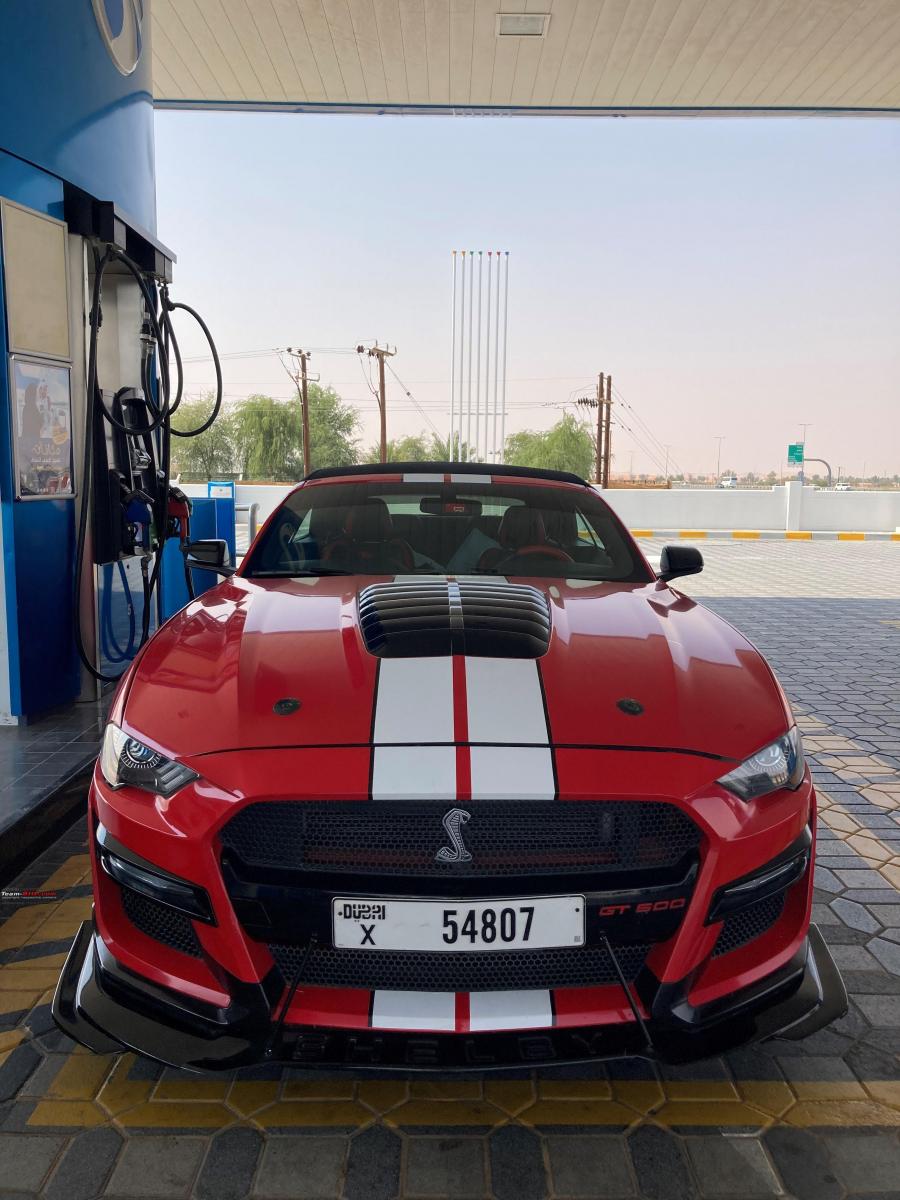 Started from Dubai to Hatta. The wide open highways are a dream to drive on, but there were speed limits in the range of 80-120 depending on different roads: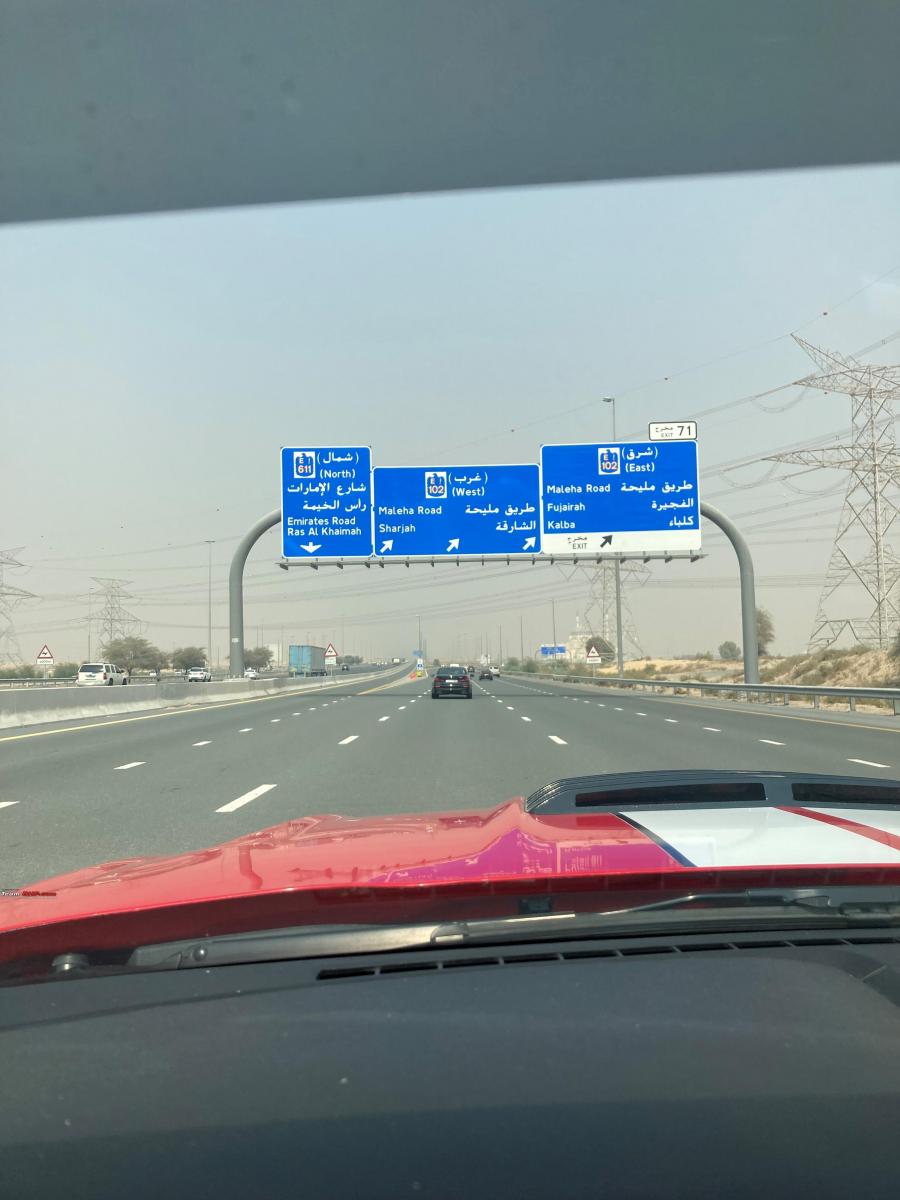 Hatta is a place located in the Hajar mountains of UAE which is around 150 Kms from Dubai. The old village of Hatta includes ancient buildings like two prominent military towers, a fort and the Juma mosque, all from the year 1800. There are also some ancestral burial chambers from the Hafit period (Before Christ era).
The beautiful Hatta dam is a sight worth seeing. When we arrived, there was very less traffic and we were able to take the car on top of the dam area and click some beautiful pictures: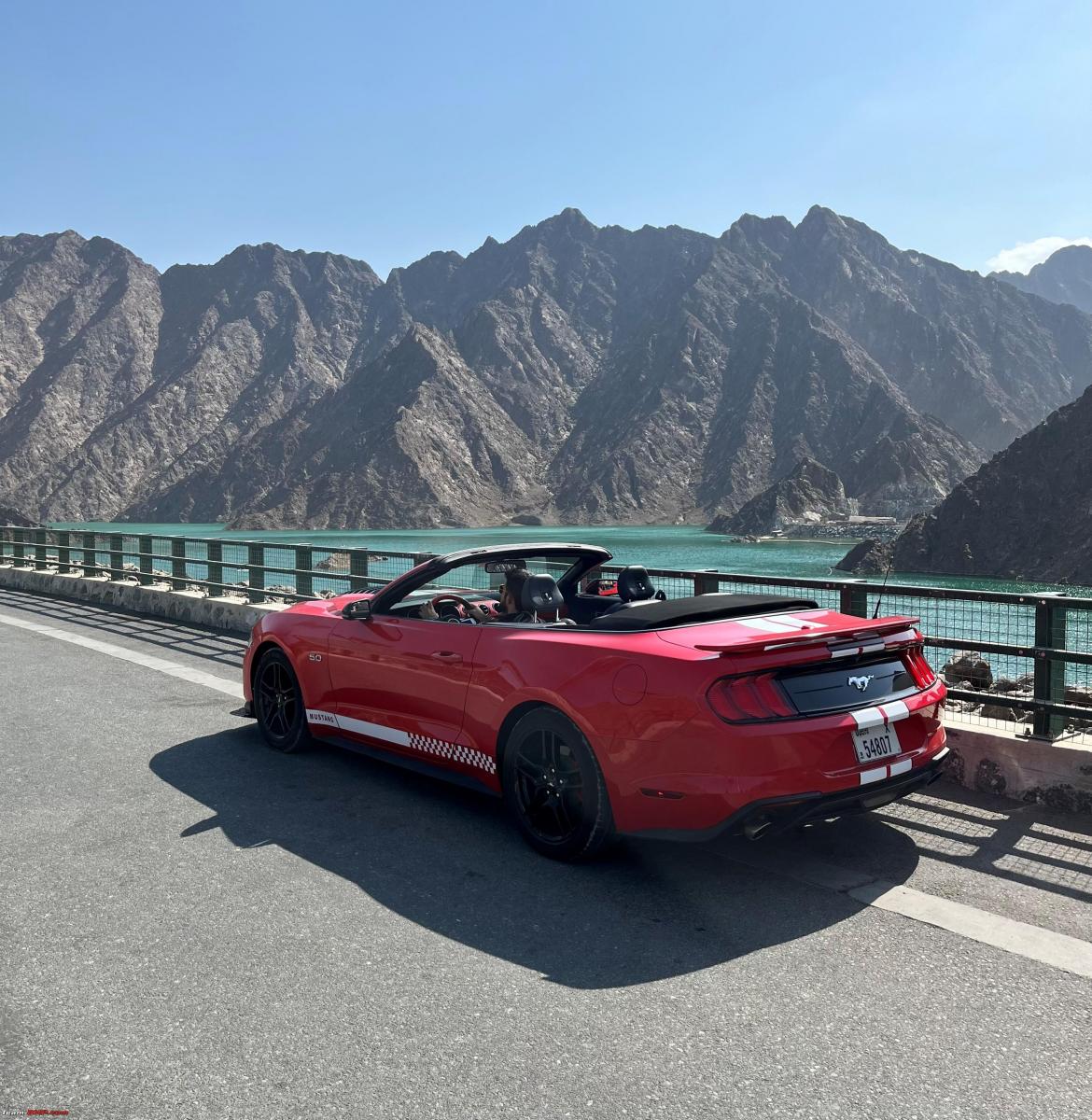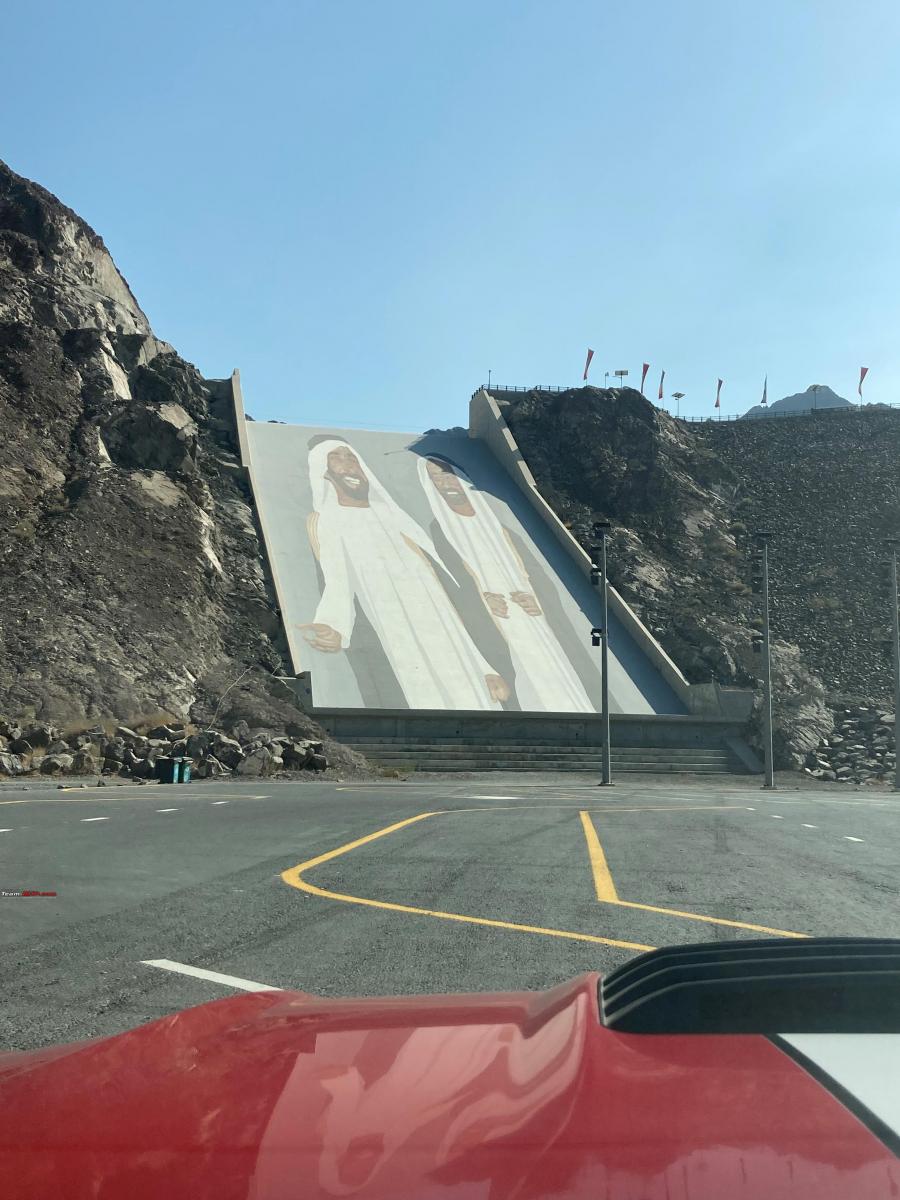 After clicking some pictures and having a good shawarma meal, we headed to our destination for the night: Ras Al Khaimah.
Mid way refuel pics: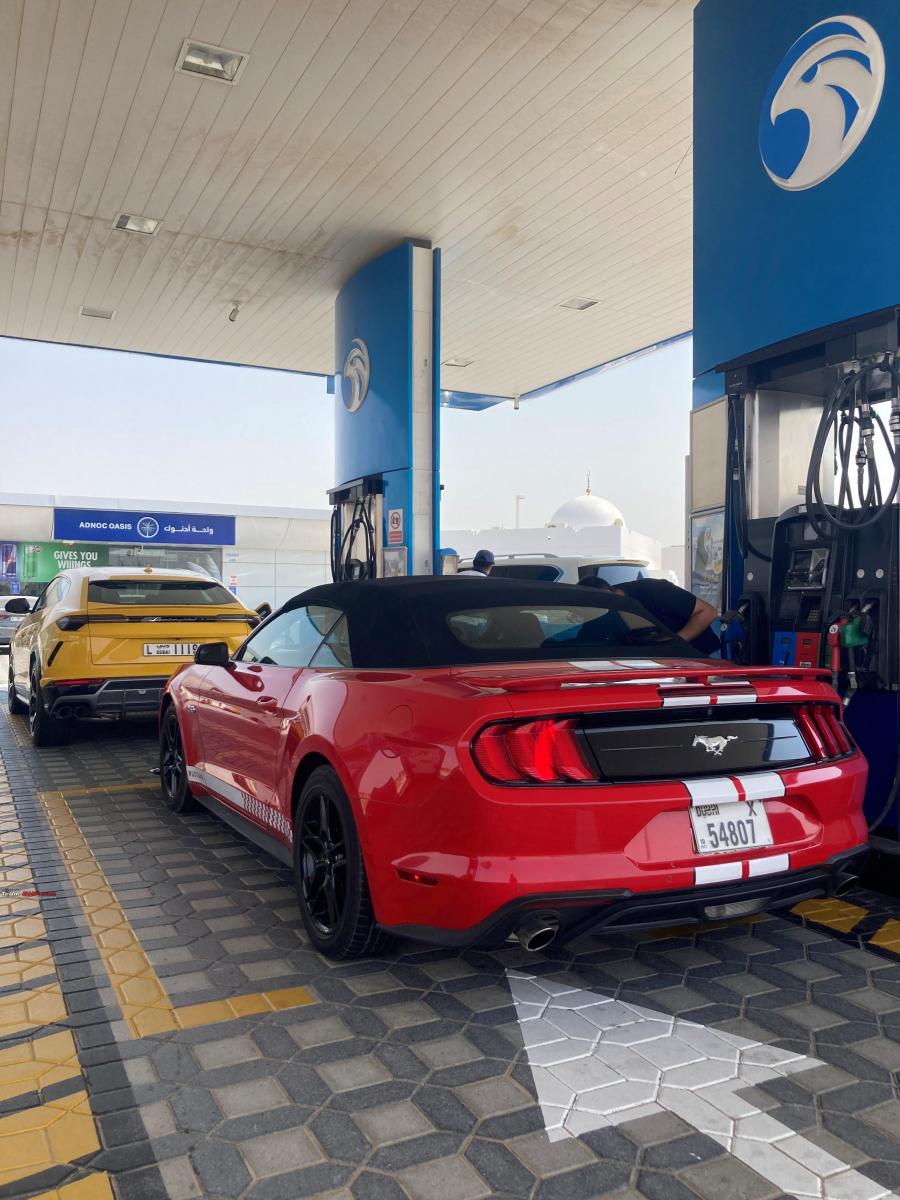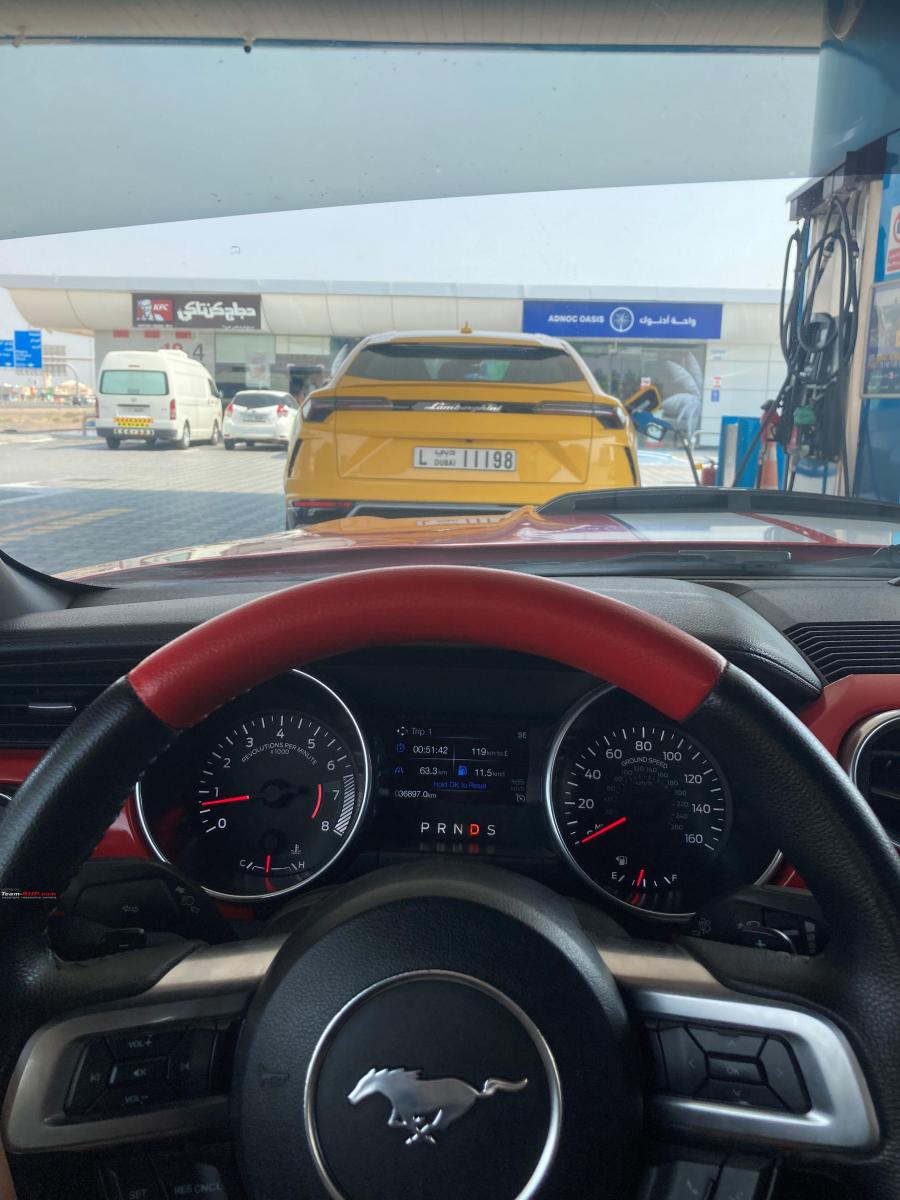 Ras Al Khaimah is the largest city and capital of the Emirate of Ras Al Khaimah, UAE. It is the sixth-largest city in UAE after Dubai, Abu Dhabi, Sharjah, Al Ain and Ajman. It is around 150 Km away from Hatta.
We booked our stay at Al Hamra Residence. It is a beautiful property which has a golf course on one side and the Persian gulf on the other side:
At night we headed for a drive to Jebel Jias, which is the highest mountain peak of UAE and is a part of the Hajar mountain range: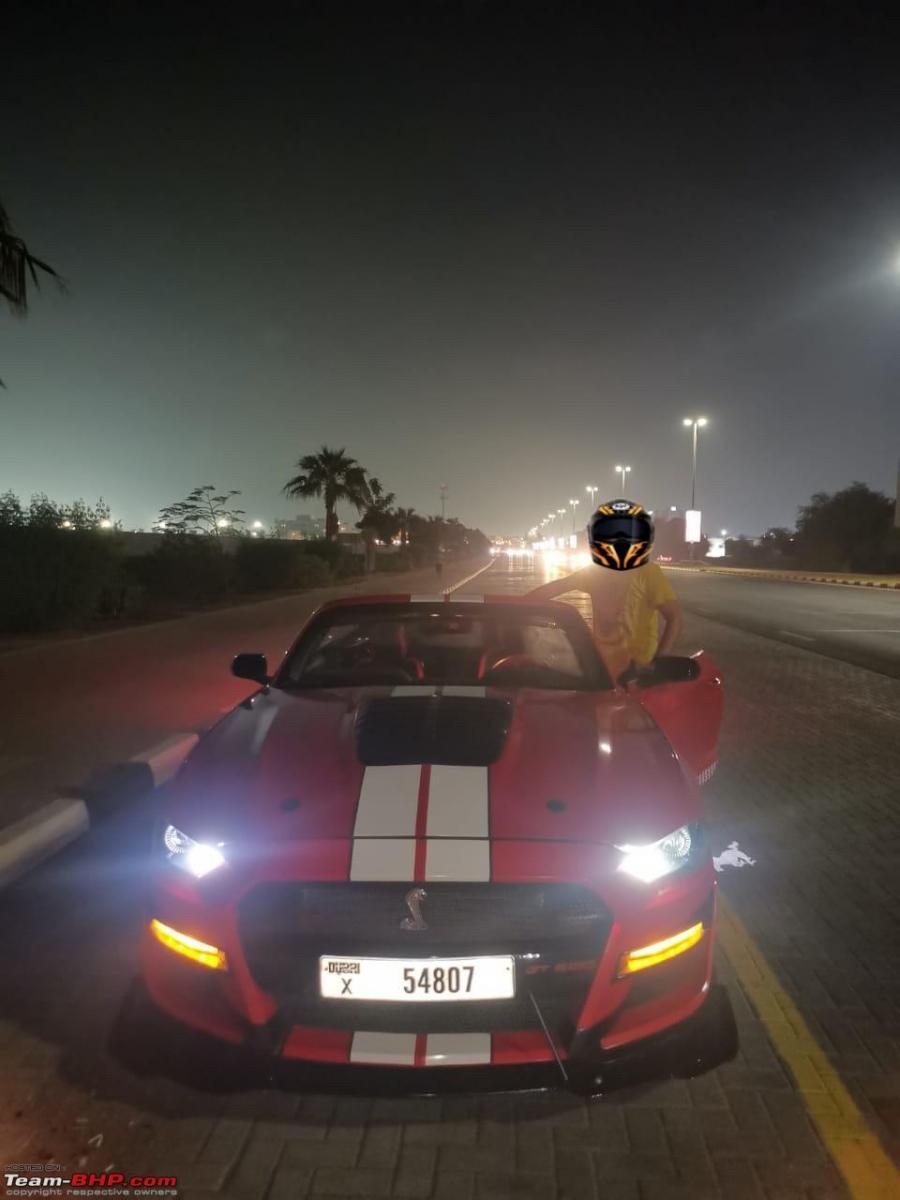 Next morning we woke up late and headed for breakfast: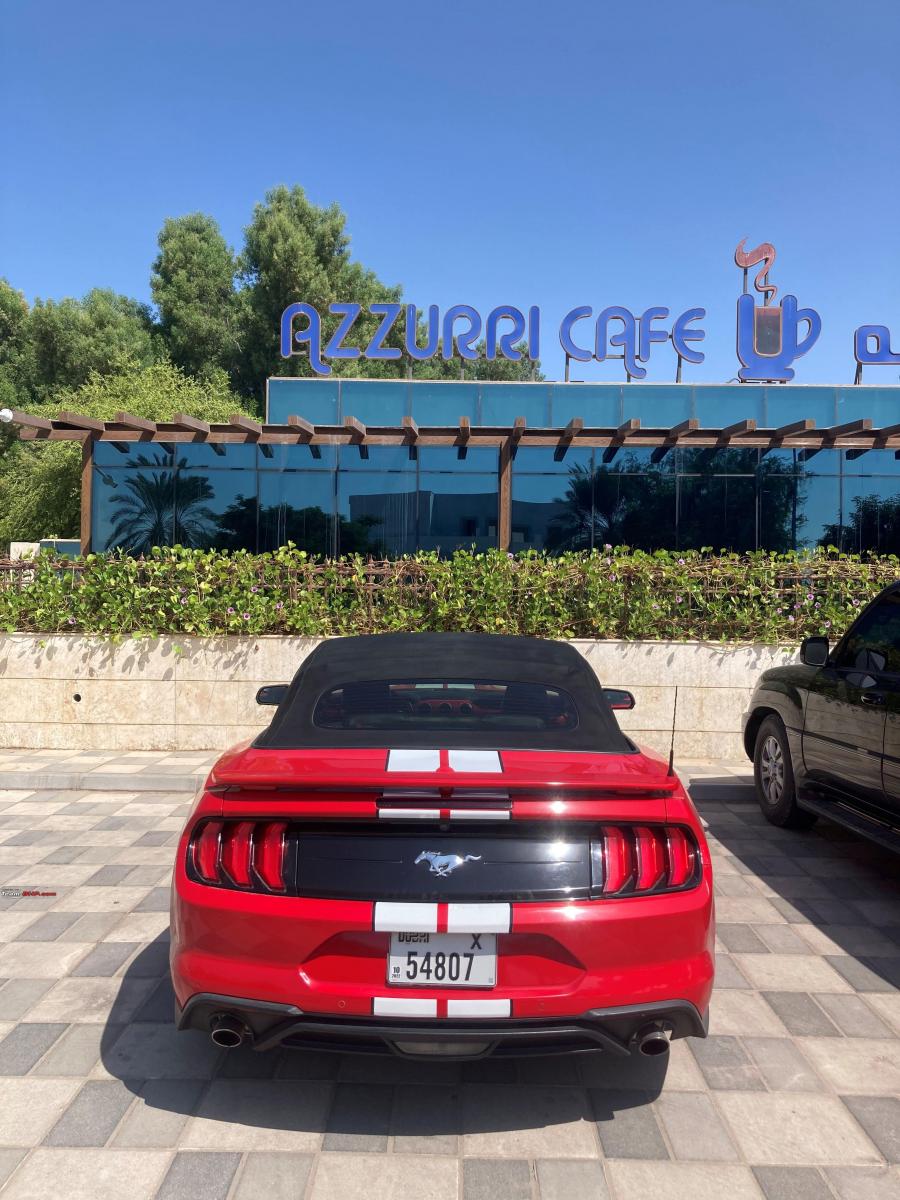 Post breakfast we headed towards some nearby places and spent the day relaxing at Ras Al Khaima.
Next day, we headed back to Dubai Via Sharjah: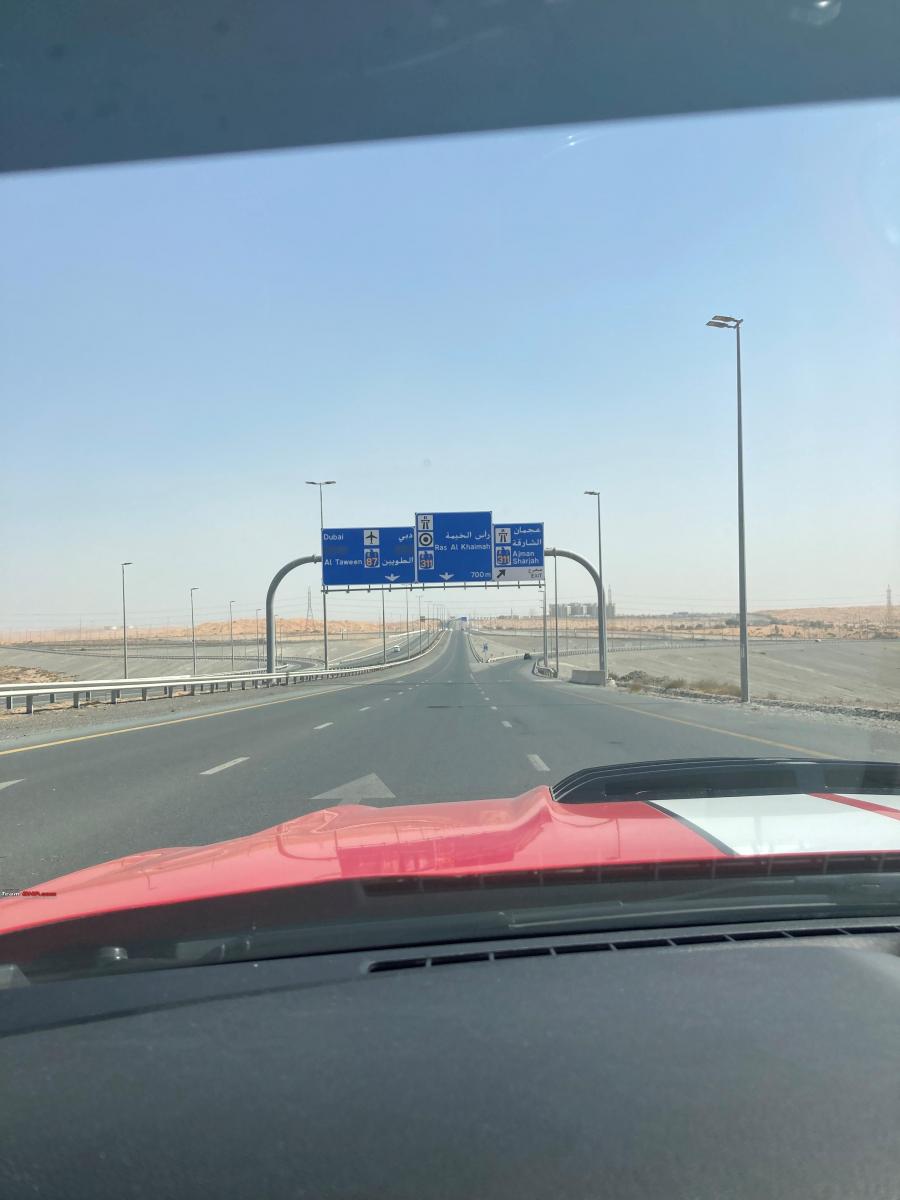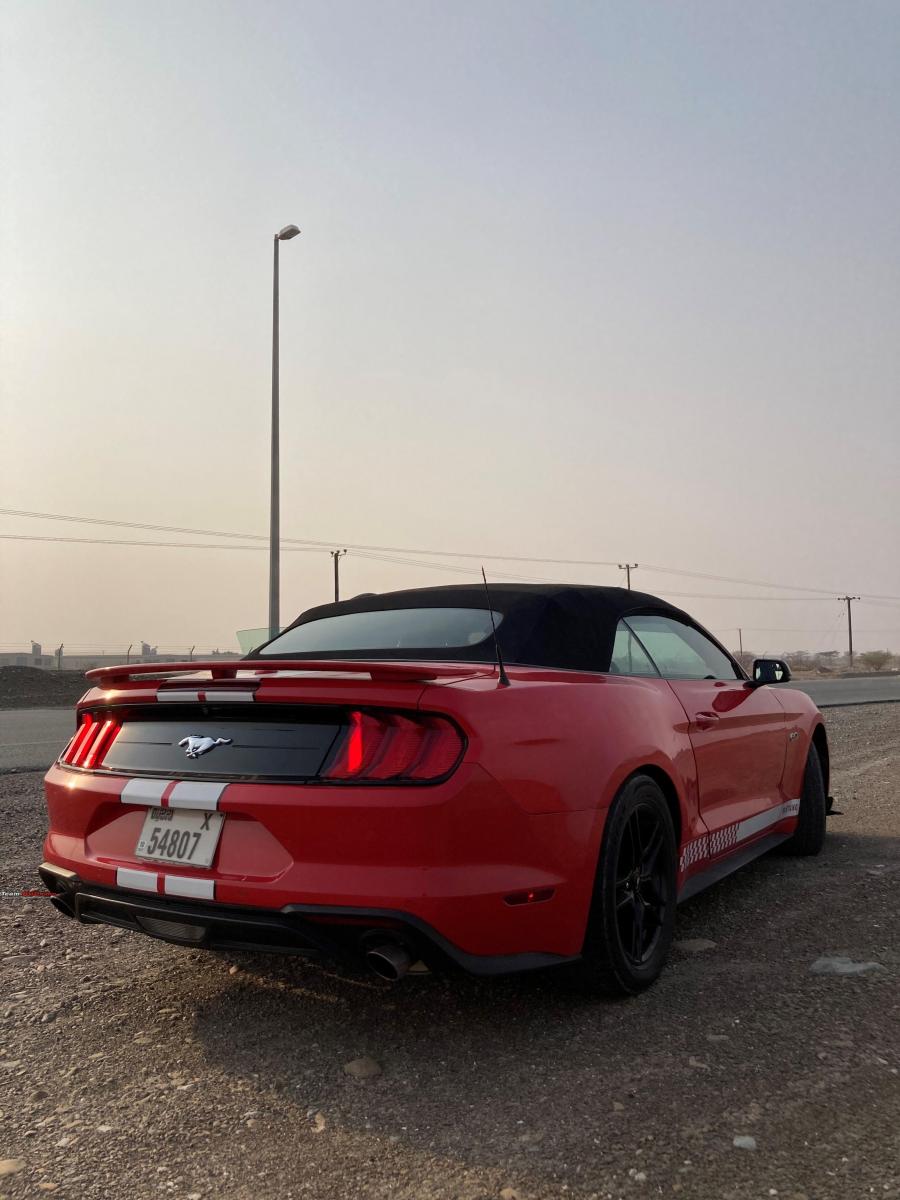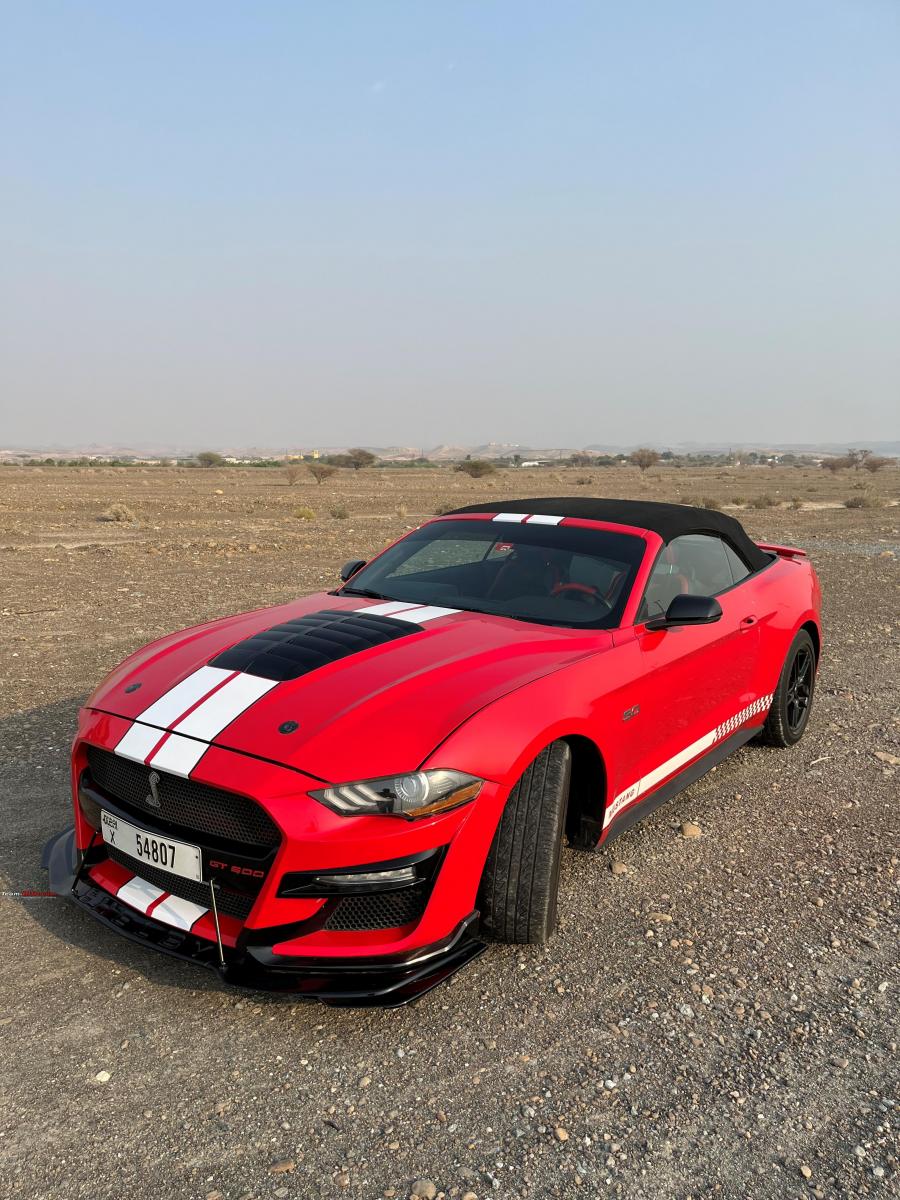 Reached back to Dubai and called up an old friend who was staying there since a few years.
We planned to catch up at night & he surprised me by getting a Lamborghini Huracan for a night drive.
Here are a few pics: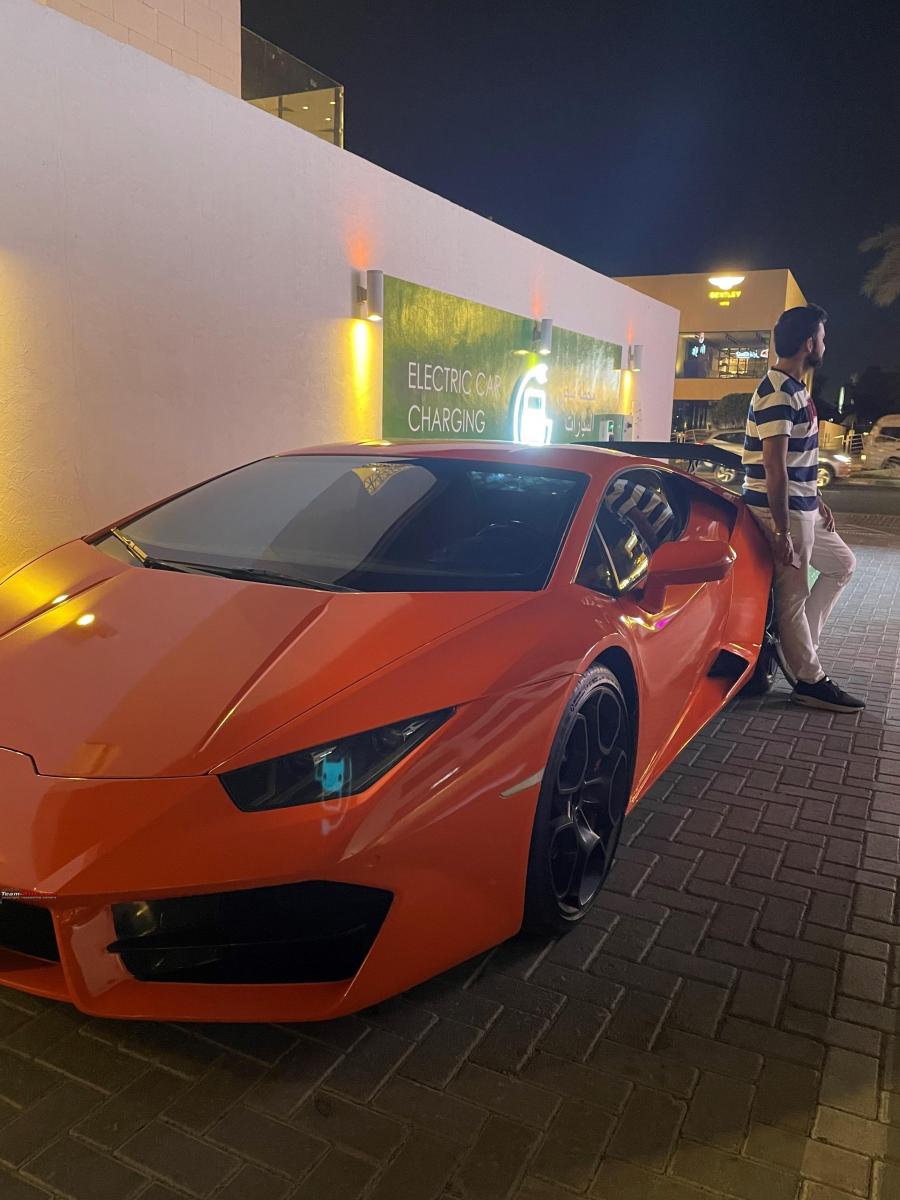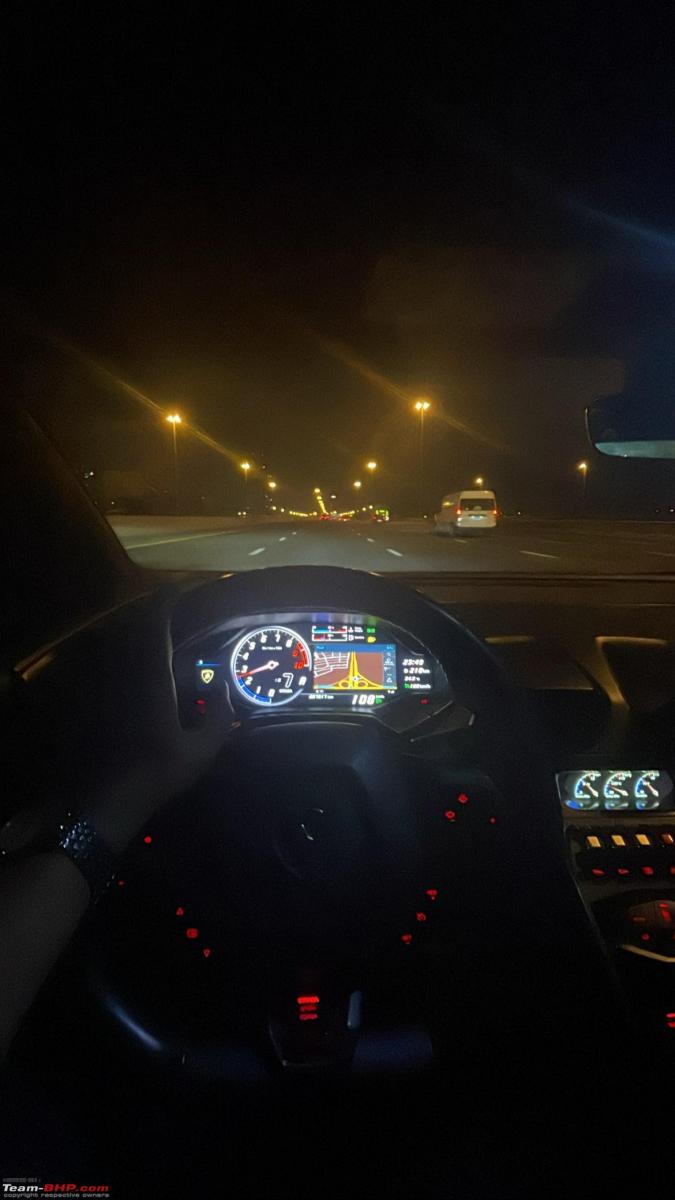 We went to Jumeirah for some more good shawarmas. The CF spoiler and the V10 engine helped to keep them HOT:
Handed over the car to the rental company next morning and boarded our flight back to India.
Parting shot: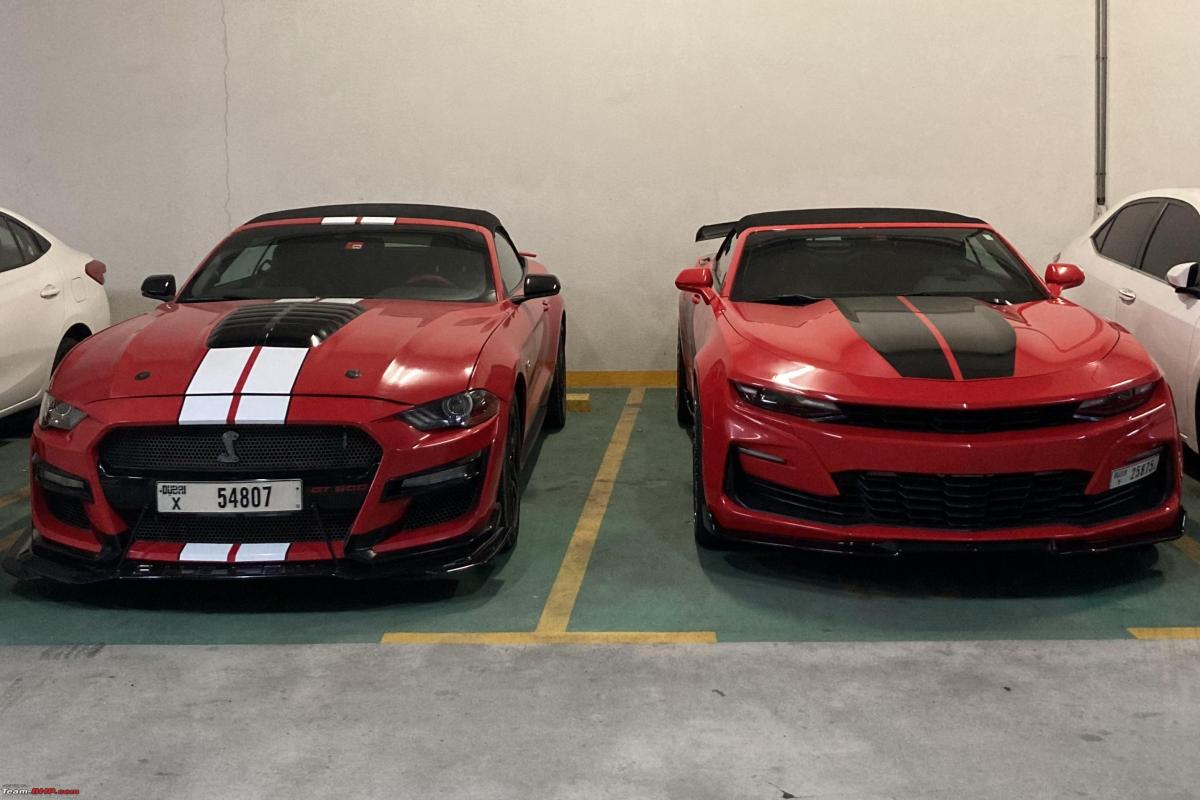 Check out BHPian comments for more insights and information.
Source: Read Full Article