Bought the 2022 Brezza LXI as my first car: Experience after 10,000 km
The vehicle has a decent fuel economy of 19 kmpl on a 252 km highway drive and an average of 13 to 14 kmpl in the city.
BHPian autobot92 recently shared this with other enthusiasts.
Hunt for a car
My wife asked me one lovely day why we couldn't have a car to welcome our soon-to-be child, and that's when the hunt for a new car began.
I adore sedans, but my family wanted a car that looked more like an SUV, so we immediately eliminated sedans from the hunt. Additionally, I used to only drive on the weekends, which helped me rule out diesel vehicles and start looking at petrol-powered cars.
My requirements were quite basic.
Commanding seating stance with SUV look
Having good active safety features (brake assist, ESC, TC, ABS, and EBD)
Nimble in city traffic with ease
The availability of replacement parts and ease of access to service centers
Must fit within my approximate 11 lakh budget
The actual quest began at this point: Considered cars:
Tata Nexon :
First thing springs to mind when we think about nexon is its safety. When I went to the Salem dealership to request a test drive, the car was ready and waiting for me outside.
I gave the petrol-powered automatic a quick test drive. When I reached 100 kmph, the test drive car's entire electronic system—including the brakes, power steering, and everything else—went out. All of the systems came back online in a matter of seconds, leaving me with a terrible experience that made me never go back to Tata.
Kia Sonet :
It's a love at first sight, I loved the exterior and interior of Sonet. However, the service advisor who saw us again believed that our appearance and our attire disqualified us from owning the car.
After that, I went to another dealer to ask questions about the car and to arrange for a test drive. Unfortunately, the test drive car was unavailable, and the HTX+ waiting period was longer than three months.
Thus, we gave up trying to find Sonet here.
Hyundai Venue :
The best looking compact hatch I would say rather than a compact SUV. My family members felt constricted in the Venue during our test drive because there was not enough room for them to stretch their legs out in the back seat. Many people have told me that Hyundai's fit and finish are the best in the segment, but it doesn't apply to me.
Instead, when we passed over the rumble strips, I heard a squicing sound inside the cabin and the dashboard as a whole was violently shaking.
At last, Venue was eliminated from my vision.
Nissan Magnite and Kiger :
To put it succinctly, they lack the absolute punch and power. To be honest though, the Nissan Magnite would be a better option if someone were thinking about VFM.
Maruti Brezza :
Its appealing appearance, active safety features, respectable build quality, and affordable price have all captured me since its release ( I would say it for LXI and VXI alone).
While leaving the Nissan showroom, we happened to notice Brezza at the Ambal Maruti Arena in Erode.
Suddenly, we entered and requested a test drive. Even though it was a brand-new, unregistered TD car, they are prepared to take us for a little test drive down an empty rural road.
Before talking about the price, the salesperson went on to describe the numerous features and variations. We were advised, nevertheless, that because of the tremendous demand, there were no discounts available at that time. We looked over each feature at our leisure and meticulously verified all the particulars.
We were amazed by the way they greeted the consumer.
Following TD, we spoke with SA on the on-road cost, the waiting period, etc., and we promptly booked the car that same day along with my father he who gave the booking amount as a sign of devine.
The car really impressed me with handling, driving characteristics, and finely tuned suspension truly won me over. Overall, the driving position was excellent and the comfort of the seat was great. The seats offer good support and are generously padded.
Buying Experience :
Booked the car on August 05th 2023, it was VXI MT Splendid Silver varient and they promised me to deliver the car in four weeks. Satisfied with the shorter wait time, we decided to proceed with the purchase. We received a brochure and departed from the showroom.
I received a call from SA on August 28th informing me that a new batch of vehicles would be delivered in a few days. They wanted me to organize payment arrangements by August 30th in order for them to assign the vehicle right away and deliver it during the first week of September.
They told me the vehicle will be delivered in a week after we completed the entire settlement of 1080000 on August 30. I was thrilled to receive the car on schedule, but now the horror has begun.
I waited till September 7th, but SA did not provide any updates or calls. I hurried straight to the showroom full of anxiety, but they managed to persuade me that the car had already been delivered to a customer who had made a reservation before mine.
This cycle persisted until September 20th, at which point I became so enraged and anxious that I complained to Maruti and the regional Maruti head about the delayed delivery of the car.On the next day of raising complaint, I got call at 9 o clock from Showroom manager saying that my vehicle was alloted.
I was not believing them so I asked them to share the allotment ID, Engine and chassis number and he immediately shared those details over email.
Here comes another catch, they reported that the car was sent from the facility and that it will arrive by truck within ten days.
For the next ten days, I remained composed, but no updates came from them. Once more, I visited the dealership every day to find out the status of my car.
I filed a new complaint on October 1st, and the following day, I received a call from SA informing me that the car had been shipped by train rather than truck. At this point, I wasn't prepared to accept their explanation. Finally On October 3rd received call from manager saying my was was reached their yard and ready for PDI.
Excited about the opportunity to see the car up close, we made our way to the Ambal Maruti Arena showroom in Erode.
Pictures taken during PDI: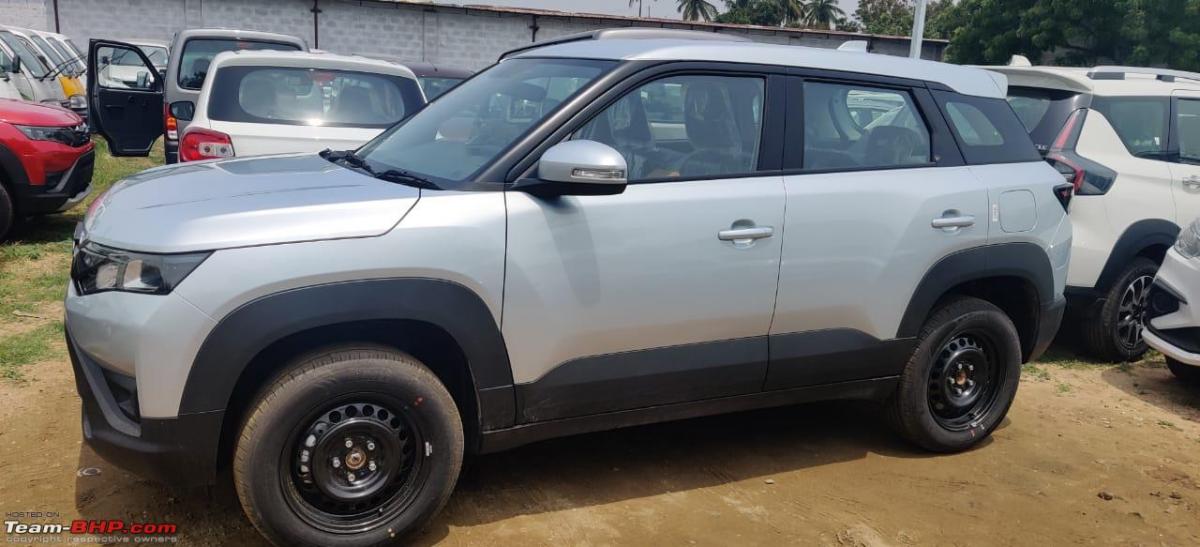 Completed all PDI, and on October 7th, the much anticipated time came when the car was delivered.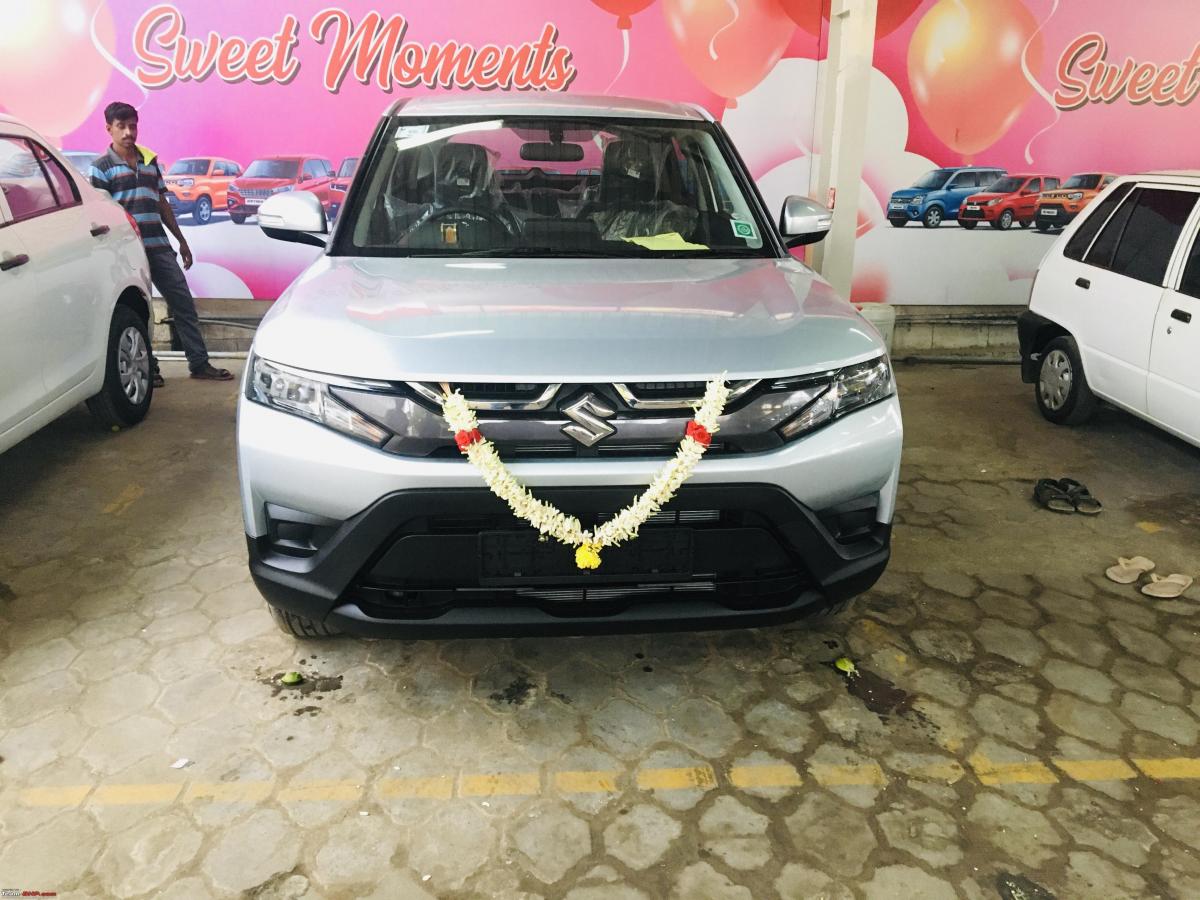 We had a delightful evening enjoying our new acquisition. And we welcomed our baby in our new car on 19th October.
Likes :
The suspension. Could not feel small to medium potholes on my city ride. There was also little body roll.
The Steering nicely weighs up nicely after we cross 60kmph.
I enjoyed the car's large, SUV-like appearance and style.
Even though the interior switches are common to many Maruti vehicles, they felt rather sturdy and rattle-free.
In contrast to the Hyundai Venue, the dashboard is well-built (no offense intended to the owners of the Venue). It no longer vibrates in rumble strips the way it did in Venue.
The cabin will be adequately cooled in less than a few minutes thanks to the strong AC.
Dislikes :
They should have provided at least the front center armrest and fog lights.
Even in urban driving situations, the stock halogen headlights are useless, and they are especially insufficient on highways. I thus replaced them with LED.
Wireless Apple Carplay and Android auto are missing.
Boot light and front map light is a miss.
Engine & Performance :
All new K15C 1.5 petrol engine is a linear performer. The same engine is shared with GV, Ertiga and Toyota Hyryder. Although it is a little frustrating, the car always follows the idle period process for 30 seconds while maintaining an RPM of 1500.
The manual 5-speed gearbox fits in nicely and is easy to operate. I discovered that the brake travels deeply, but it's okay. When driving, one has to get used to it. When you need it, its power and torque are sufficient. Inside the cabin, there are no tremors or engine noise because the engine is well-tuned.
When we surpass the 100 kmph line, the RPM increases to 3000, therefore the sixth gear in the MT is definitely a miss. Maruti need to work on here.
Fuel efficiency: City & Highway :
How I miss Fuel efficiency, yes! The vehicle has a decent fuel economy of 19 kmpl on a 252 km highway ride and an average of 13 to 14 kmpl in a city ride. It exceeded my expectations by far. The car is sensitive to throttle inputs. The vehicle responds well to throttle inputs. The car's fuel efficiency is impacted by rather aggressive driving. I have driven 10058 km in ODO so far, and after a year, my average FE in ODO stands at 17kmpl.
FE achieved during our western trip.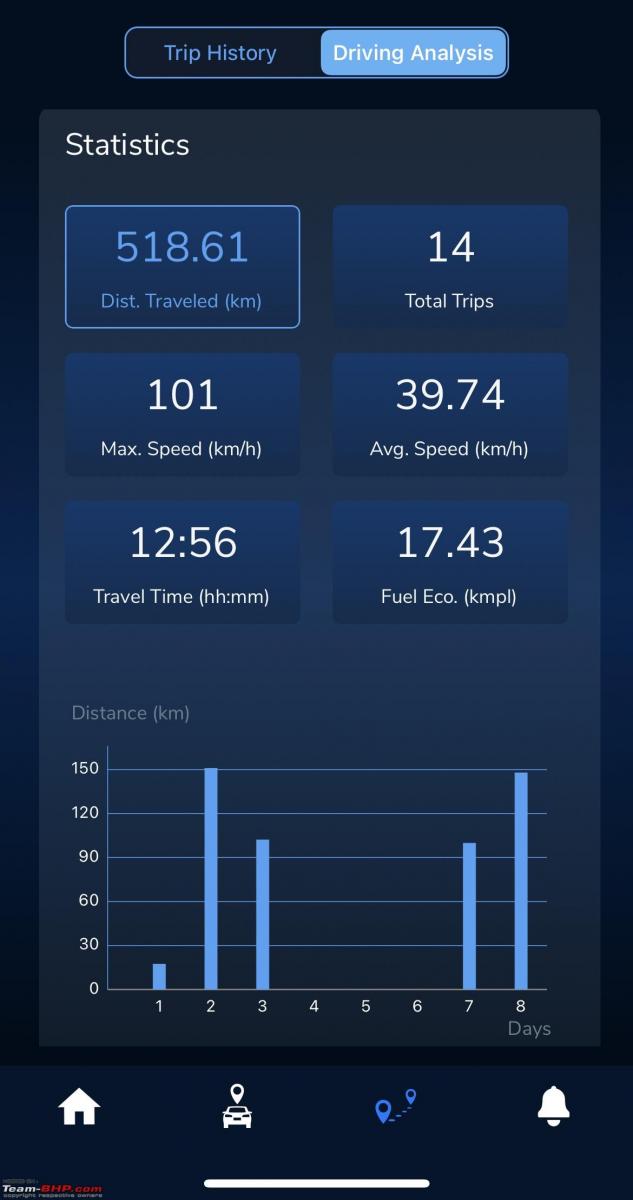 Interior space, Boot Space & comfort :
In its class, the Brezza is a remarkably roomy and cozy vehicle. There are numerous locations to keep trinkets. One-liter water bottles may fit into each door pocket with ease. Despite the 326-liter boot, we can fit the entire household on a lengthy trip thanks to the flat, foldable rear seat.
During long rides, flat-folding the rear seat can occasionally make it easier to take a quick power nap inside the vehicle.
Two well-built adults and one medium-sized adult can fit comfortably in the rear seat.
On a recent 700-kilometer travel through Mysore, none of the passengers—particularly those in the rear complained of body ache after the long drive. They were very comfortable.
Handling & ride quality :
The well tunned suspension adds strenght to the car with good highspeed stability. The car absorbs all potholes very well and doesnt feel wobbly. When cornering, EPS provides a reasonable level of confidence and weighs up well at high speeds. The 200 mm of more ground clearance makes it easier to navigate obstacles like bumps and the tall sky skrapper speed brakers.
The brakes have strong bite despite it has a deep travel.
After Sales & Service :
I've already finished three free services.
The first service was performed at the 1012 km mark, where a free water wash, general electrical, and hardware inspection were performed.
At 8590 km, the third free service was completed. The following were carried out. The third service came at a price of Rs. 5121.
Engine oil change, i opted for Shell 5w40 Fully synthetic oil.
Oilter filter change.
Brake fluid, wiper liquid and coolent oil topup.
Wheel alignment, rotation and wheel balancing.
Finally a water wash and dashboard polishing.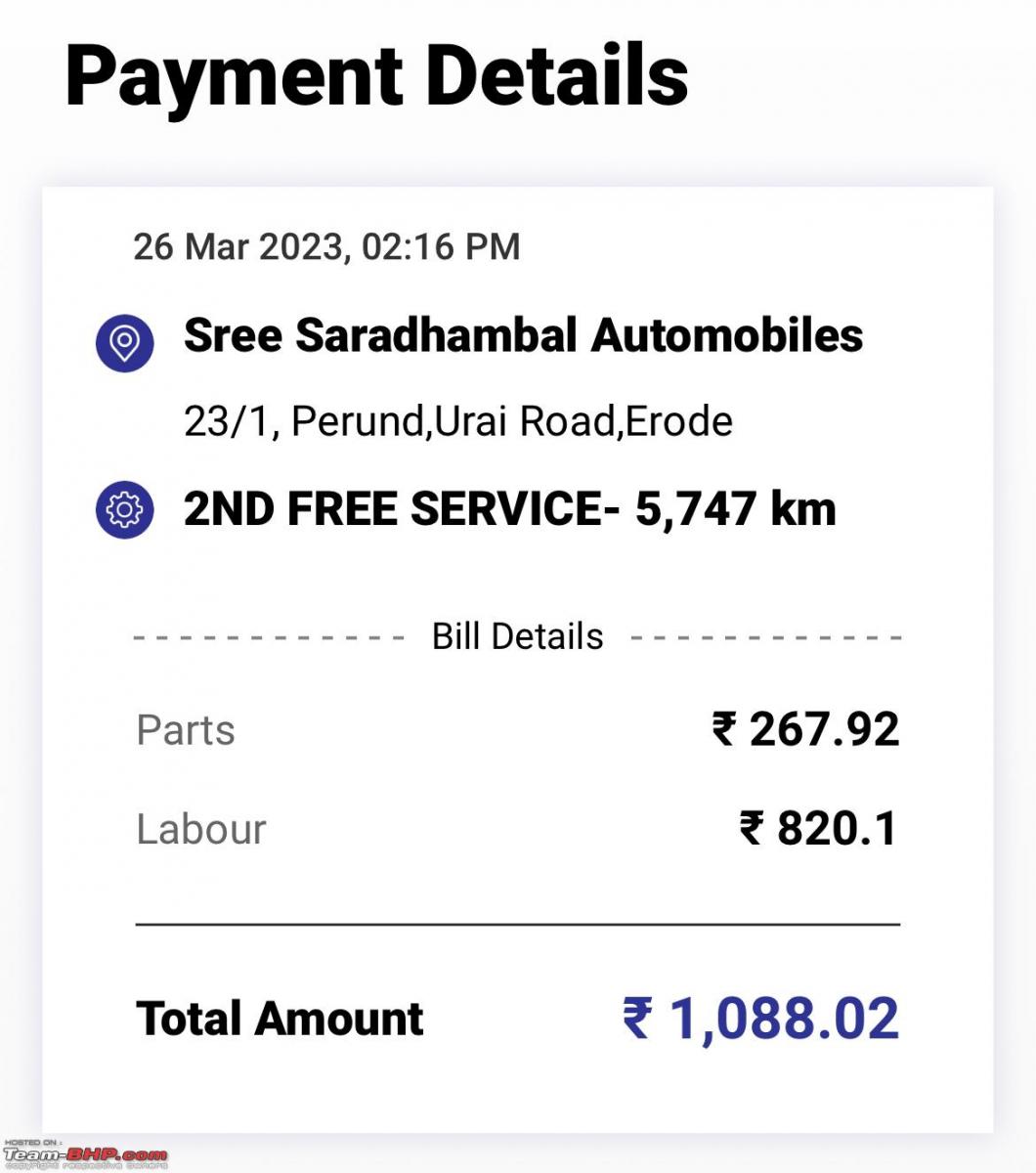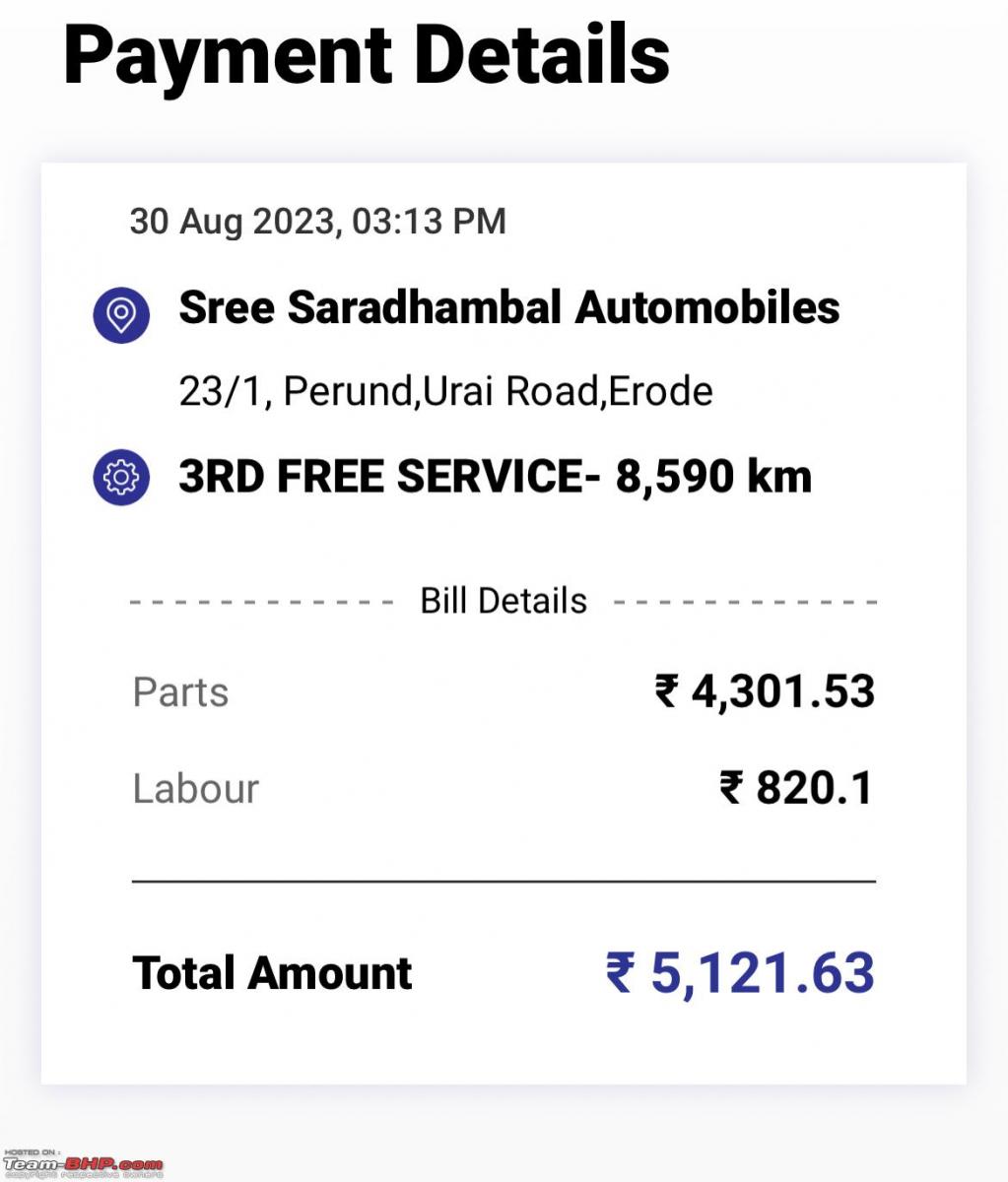 After the third service, I experienced a brake long travel problem that was fixed at my door step for free.
All three services were done at Ambal Maruti Arena at Erode, I would say they are best in service rather than Sales.
Read BHPian comments for more insights and information.
Source: Read Full Article