Bought myself an ARAI RX-7X Pedrosa Spirit Gold helmet
The graphics from Dani Pedrosa's 2018 season in black & gold was the icing on the cake.
BHPian akshayhonda recently shared this with other enthusiasts.
Hola Amigos,
Hope everyone is doing great. I haven't been active about posting about ownership of my motorcycle. Raven has clocked 40,000KMS and it has been wonderful ownership so far. Except for a moment a month back when my newly bought Tata Yuasa YTZ10s battery gave up in a little over a year. So with help from XAOS636 about the best mods and options I went ahead with getting a TZ9 Amaron battery for Raven and it has been a smooth sail.
Almost 2 yrs done and a comprehensive service with all fluids change/replacement is due in March. So extending thanks to Ayush from BigWing TopLine BLR for helping me source fork seal and dust caps along with the steering cone set for the upcoming service. Procured cone set as a backup considering the age and usage of the bike. I will go ahead with replacing it as a preventive maintenance effort. Spares are super affordable at Rs 3600 including shipping.
Now coming to the gear upgrade. I have been using my Arai Quantum J CC35 since 2018 now. And as it's nearing its 5yrs into extensive usage I was out looking for a replacement. I have HJC PHA 11 PRo and Scorpion R1 Air also but nothing beats the safe and quality feeling that Arai gives you. The ~4.5yrs Quantum J has interiors that feel so pristine even now. All it needs a full cleaning and it will almost new like.
So during a conversation with XAOS636 & krishnaprasadgg I was told about an RX7X in Pedrosa Spirit 2 graphic which Krishna had in the exact size I wanted (L). Upon request, I got the pictures and full details of the helmet were shared. I got into the groove of researching the RX7X and got a self-confirmation that I needed to go ahead with the race-spec helmet than the sport touring (Quantic) which I actually wanted to buy. The legendary graphics of Dani Pedrosa in the 2018 season was the icing on the cake for me to seal the deal in my head.
Then I got into the usual process of making KP come down to my budget without sounding like a lowballer. And for the gentleman, KP is, he could judge the absolute seriousness with which I was after the helmet. As this was the quickest RX7X I could grab my hands on without having to wait to see who is coming down back to India and then pester them to carry a helmet along.
So the deal was done and KP ensured that the entire experience was nothing sort of premium. He kept me posted about everything before he could give the helmet off to the shipper. The helmet arrived in Goa in air cargo. KP was persistent about shipping the helmet in the safest and best way possible. When arrived the helmet was even more securely packed than the ones I have received from FC-Moto or Revzilla. I still don't have any more words to describe my experience after I unboxed the helmet and lay my hands on it. I'm totally lost for words!
And well that's my Arai RX7X story. Now let the pictures do the talking. And if anything else feels free to ask or DM.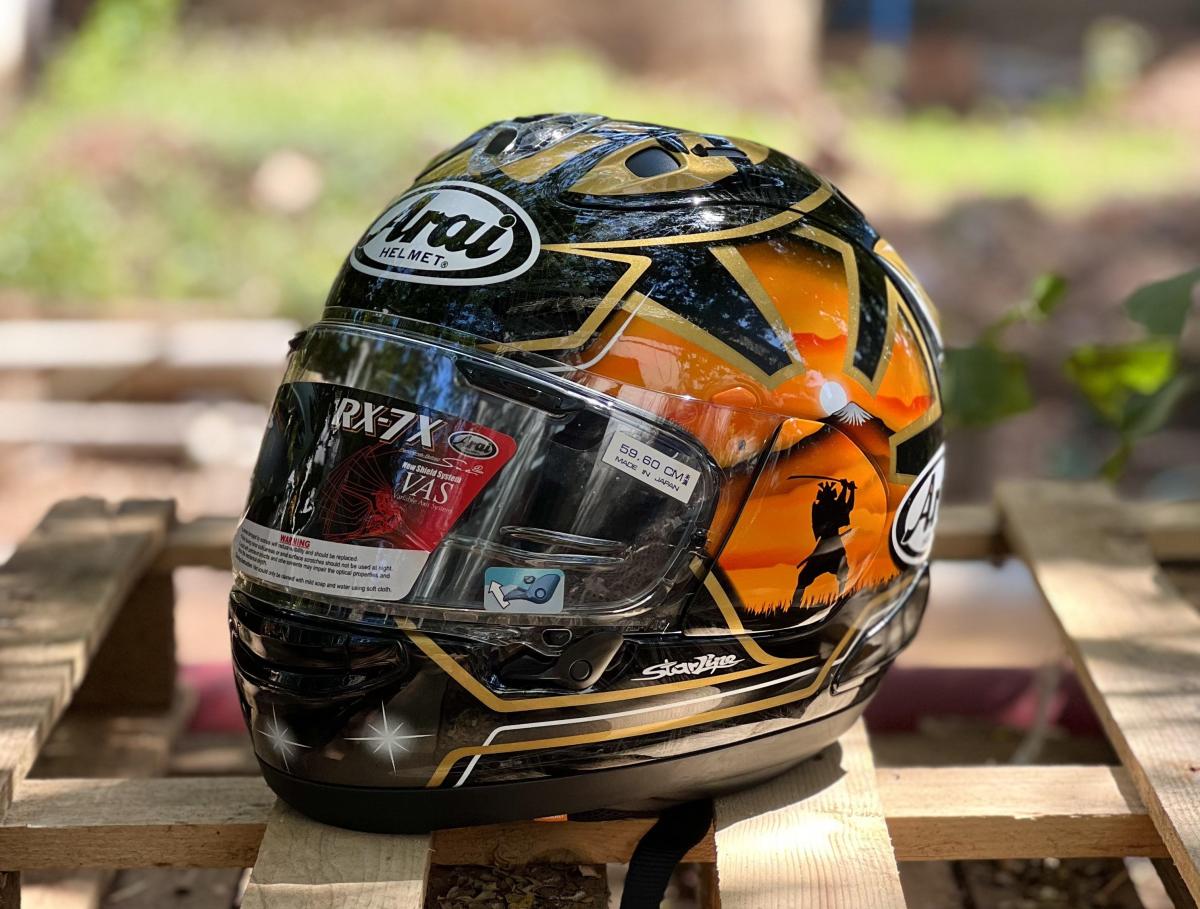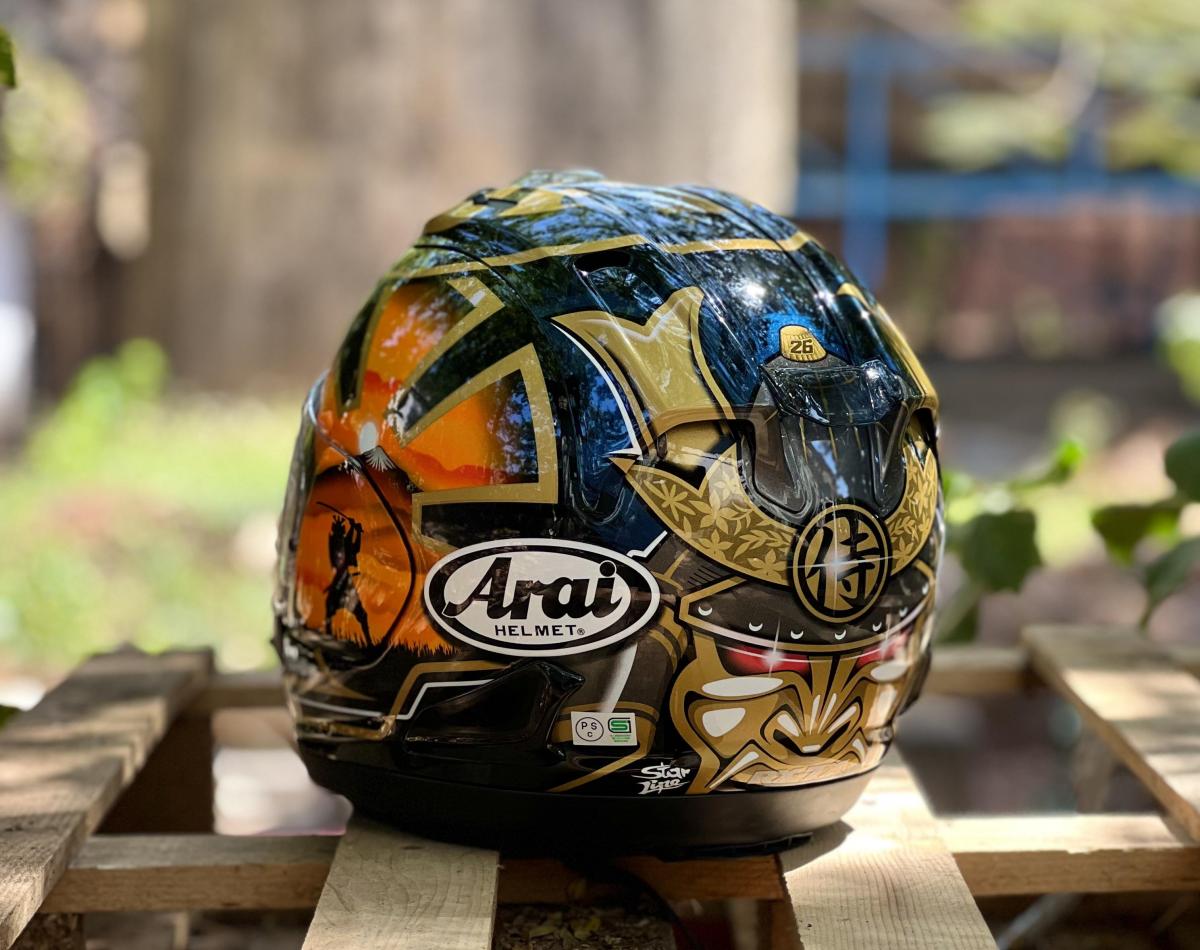 Both my Arai Quantum J CC35 & RX7X Pedrosa Spirit Gold side by side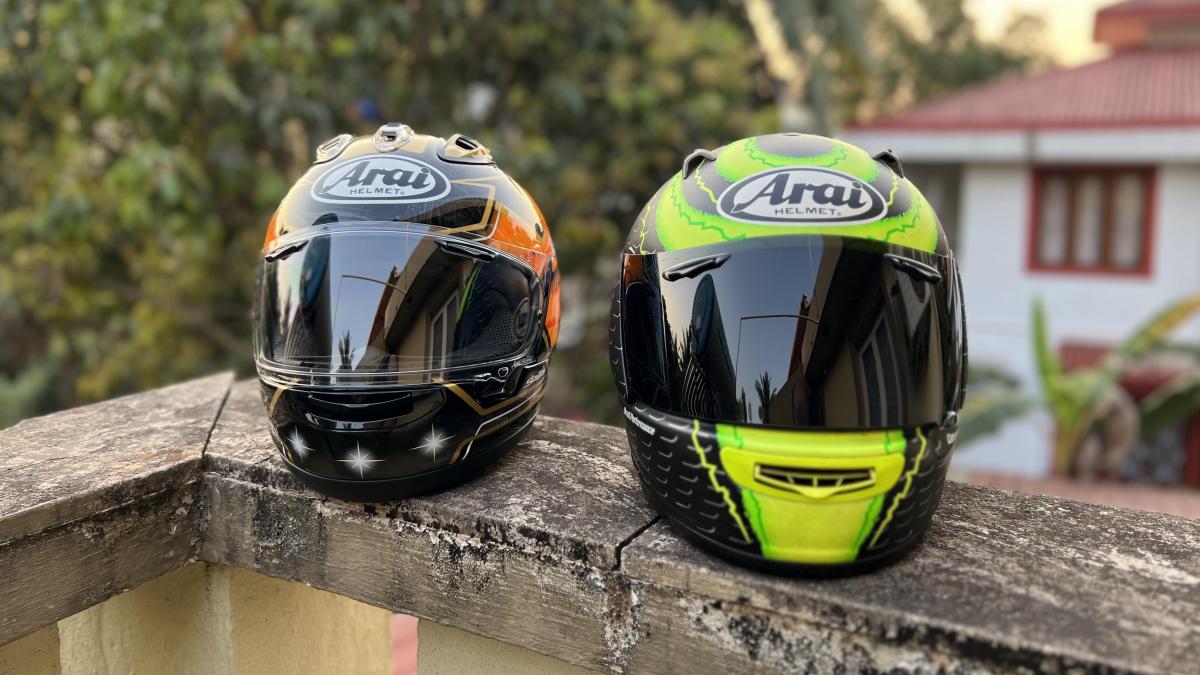 Today morning rode to the office with the new helmet. The Dark & Gold visor order is on cards!
Check out BHPian comments for more insights and information.
Source: Read Full Article