Bought a used KTM 390 Adventure done 13,000 km: My overall experience
I am happy with the motorcycle so far but it is so different to the Kawasaki Z900.
BHPian hiren.mistry recently shared this with other enthusiasts.
Folks,
Happy to share that I picked up a pre-owned 390 Adventure yesterday. So far happy with it, this bike is so different to the Z900. I will need to learn a totally different style to gel with the 390 Adv.
Here it is in all its glory:
Got some war wounds, but the bike carries them well.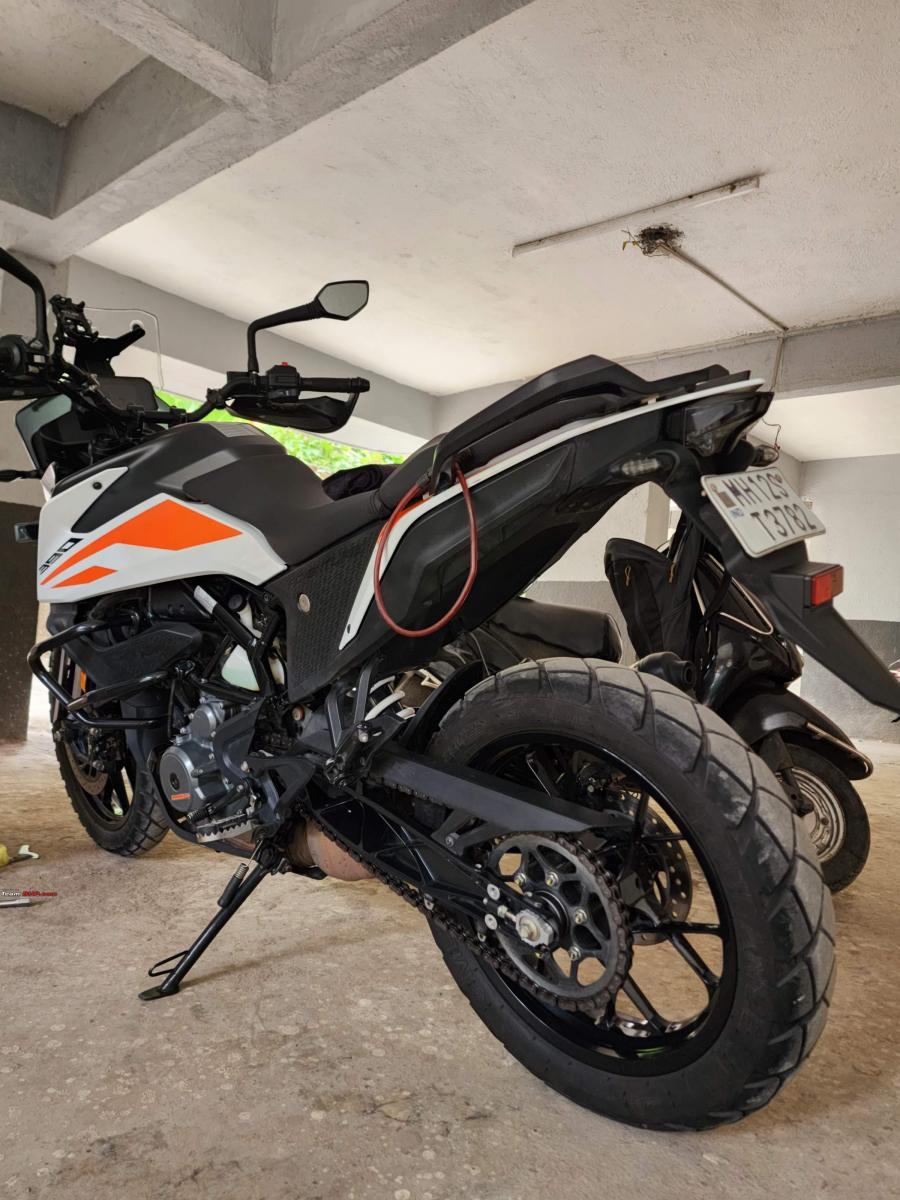 Impressive Tool Kit
Have observed a few things with it and will take it to KTM Service early next week to get them checked.
Update
Got the bike to KTM Goregoan for a quick check-up. I had such a pleasant experience there, was attended to immediately. Things I wanted to be done/checked:
Latest software update with riding modes
The rear brake pedal extension (removable part) needed a replacement
Fortunately, they had the pedal in stock. The software update also went smoothly.
The service cost was hilariously inexpensive. I was charged a princely sum of INR 24 for the brake pedal and INR 178 for the software update. This is such a pleasant surprise.
Might be a placebo, but I feel the bike has become a bit calmer in the lower RPM range, but it will still shudder and rattle. I will have to live with this 'Character' of the bike. I also got the rear suspension at the lowest preload setting, which hasn't made a lot of difference.
The clutch, acceleration connection still feels alien to me, but it is still early days and I am still adapting to the bike. There are some vibes from the windscreen area, will address that over the weekend.
Upgrades planned
I have ordered Motourren's neck brace based on what I read here and some videos on YouTube. Will share an update once I have it installed.
Thinking of the Powertronic Fuel-X  Lite autotune to ease the low-speed fueling/juddering.
Look forward to the feedback on the autotune if anyone has installed it on their bike.
That's it for now. Thanks for reading.
Check out BHPian comments for more insights and information.
Source: Read Full Article