Automobile brand names that have become generic words
When a brand becomes hugely successful and popular, we have seen that the brand names sometimes become generic words.
BHPian Emvi recently shared this with other enthusiasts.
When a brand becomes hugely successful and popular, we have seen that the brand names sometimes become generic words. XEROX is one such example among many that springs up in the mind immediately. There are also instances of popular brand names becoming verbs. GOOGLE probably is the most famous in this category. Limiting my list only to automobiles, I have compiled a list of a few popular automobile brands that have become generic words in our country.
1. JCB
While excavators may not exactly come under the category of automobiles, it is rather a usual sight on highways these days. It has become quite common nowadays that most of the excavators/earth movers are called as JCBs, regardless of the actual brand they are. I am not sure about other places, but in my region, the excavators which ride on tyres are called JCBs, while the ones equipped with track chains are termed as HITACHIs! This is probably due to the fact that the excavators with track chains are of Tata Hitachi make commonly.
2. TEMPO
Bajaj in collaboration with Tempo launched Matador in various guises in 1960s. The vehicle gained huge popularity, so popular that even today, small to medium capacity load/people carriers are generally called TEMPOs.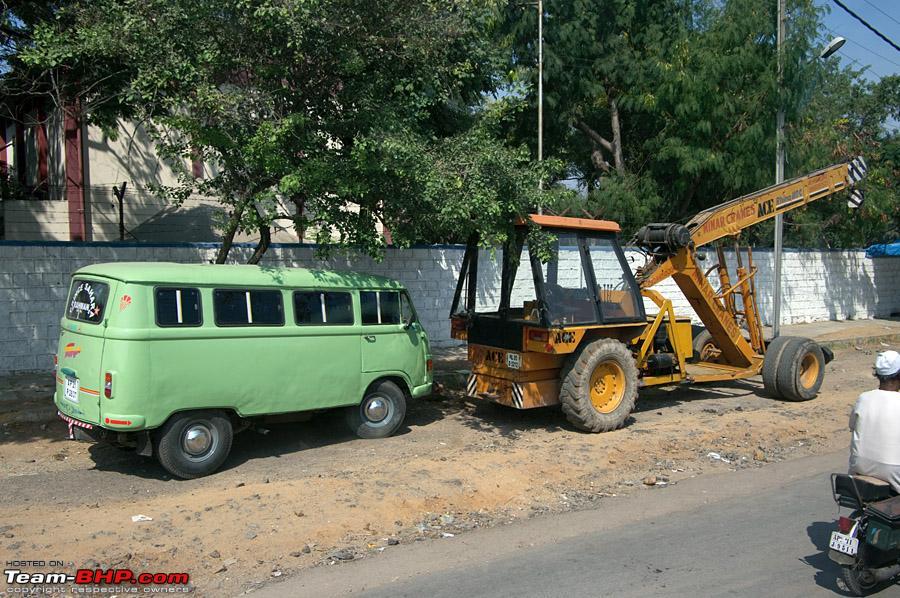 3. JEEP
JEEP is an American automobile brand which needs no further introduction. Mahindra collaborated with Jeep in late 1940s to manufacture a versatile utility vehicle, under Willys brand name. Although Mahindra severed ties with JEEP long back, even the present day Thar is generally called a Jeep. In fact, in our country, all the utilities vehicles across brands which resemble the body style of the original Jeep are called so.
4. GYPSY
This might not be the most common generic word, but it is one. I have heard quite a few people using the word GYPSY to describe a heavily modified open-top "Jeep" type vehicle.
5.SCOOTY
It is well known that Scooty is a brand of scooters from TVS motors. It has become a kind of trend among people that all the gearless scooters are generally termed as SCOOTIES nowadays.
Here's what BHPian VKumar had to say on the matter:
First one you have already taken, JCB. In fact, this was the first name that struck my mind.

If it's a backhoe loader, it's JCB, wow; what a brand recognition this invention has brought to the parent organization! We can see a JCB from every other brand these days. Be is Tata-Hitachi, L&T, JCB, Mahindra, Hyundai, Mitsubishi – they are all JCB.

Similarly,

If it's a luxury bus, it's a Volvo, I have seen travel agents saying – Sir "Mercedes ki Volvo hai (Volvo of Mercedes)", or even Bharatbenz and multiple locally produced Volvos too are plying on our roads these days. You demand a 'Volvo' to a travel agent, and until you specify that you need "Volvo waali Volvo (Volvo bus from Volvo company)", you may get anything that is equipped with AC, air suspension and push back seats.

Just see what Google itself has to say about this, look at the recommendations:

Heavy duty puller? Yes, it's a Volvo. These days we have Scania, even some Tata Prima puller also for lighter loads, but if it's a puller, then it is called Volvo only.

Other than these three, I can't think of any other name that has become so much synonymous to a segment or the vehicle type itself altogether. Everything else is just about being substantial, but these three have become like these brands have the monopoly in their respective segments.
Check out BHPian comments for more information and insights.
Source: Read Full Article