A railway enthusiast reviews the Kachiguda KCG – Chengalpattu Express
The SL class is decent and 3A is top notch. The AC is cool, washrooms are clean with liquid soap available all throughout the journey.
BHPian Altrozed recently shared this with other enthusiasts.
Off late, we are seeing numerous Train Travelogues and reviews which prompted to start sharing train related reviews.
Although a petrolhead, I am more into trains, Indian Railways, zonal level operations as a rail fan, rail enthusiast and an activist kind.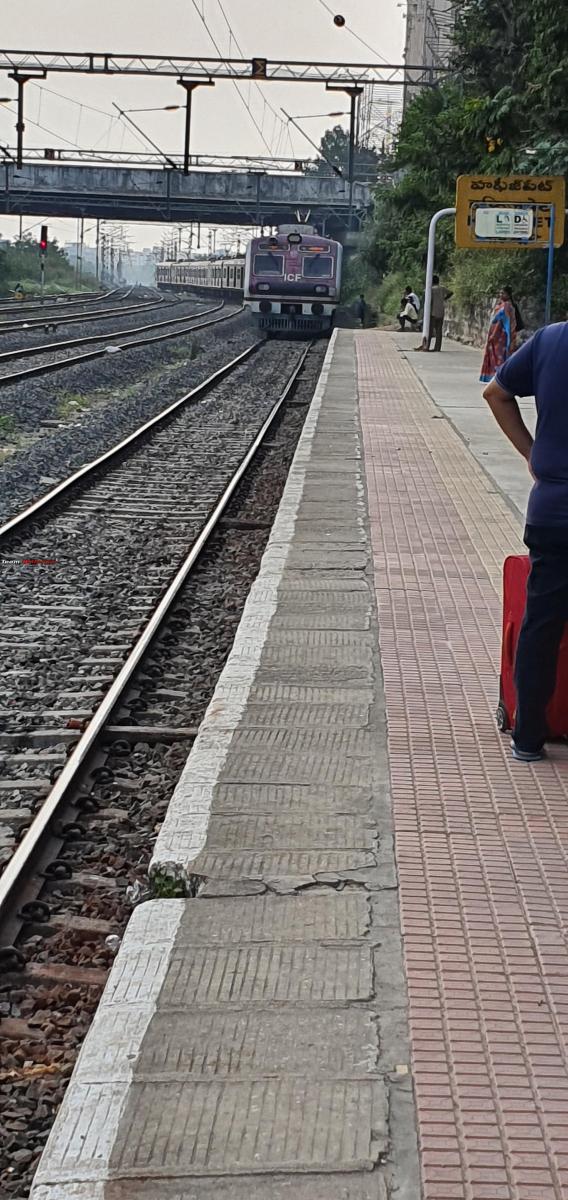 Taking the local MMTS to KCG.
So, let me present you the my travel experiences in an underrated train, Kachiguda KCG – Chengalpattu Express 17651/17652 which I used to take journey from KCG Kachiguda to TRT Tiruttani or AJJ Arakkonam.
My relatives live in Sholinghur(SHU) which is between Arakkonam and Katpadi main rail line or on Tiruttani/Arakkonam – Chittor – Kadapa NH.
This is the only daily train with excellent timings from KCG to travel this area of state after Renigunta. Hyderabad is badly connected to places after Renigunta towards Arakkonam or Katpadi side.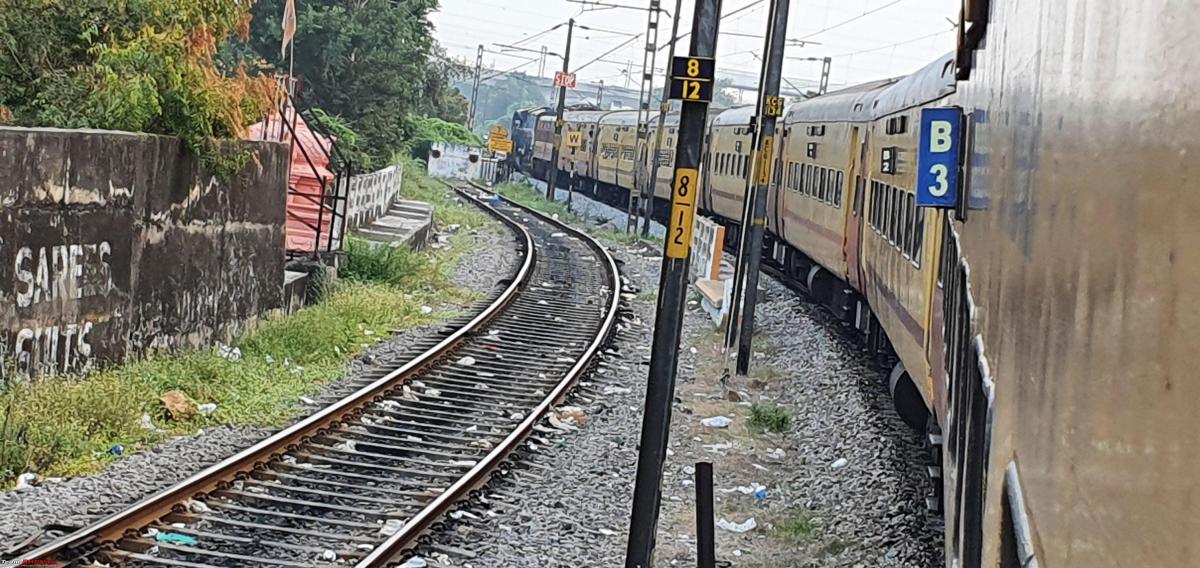 As usual, the dirty rail tracks after KCG curving towards Musi River and Malapit.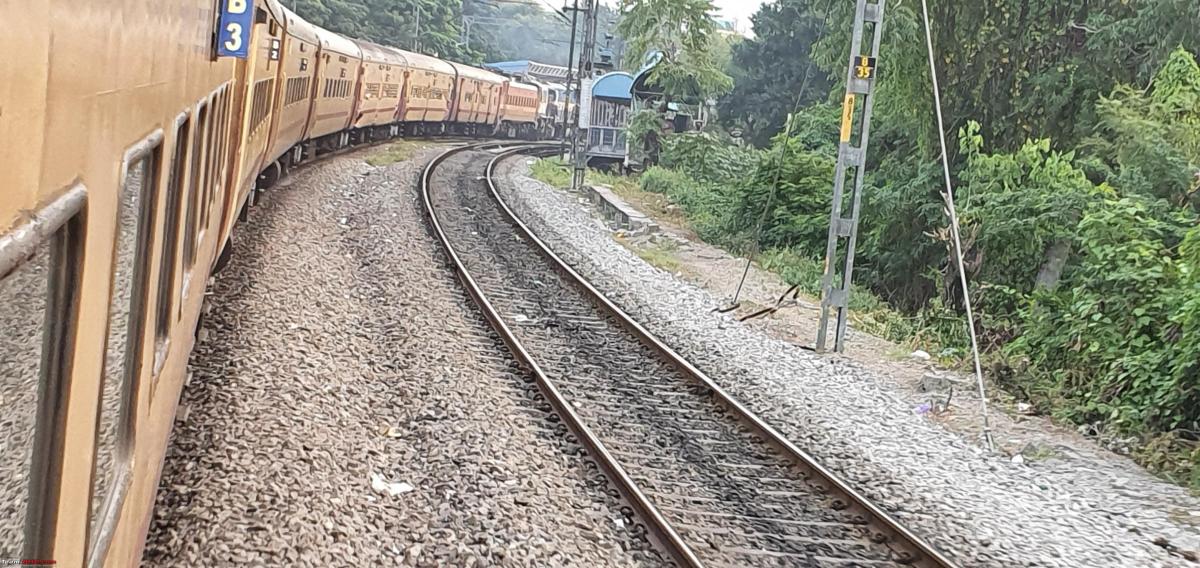 Zoom and observe the Dead P4 behind an EMD.
Now this train leaves at 17.00 hrs from KCG travelling via Kurnool KRNT, Dhone DHNE, Kadapa HX and RU. Although it is an express/mail category, it enjoys extremely high priority in this sections and has speeds of Superfast with very good average speed.
The rake is of Utrkrisht rake maintained by Hyderbad CDO at KCG station. The rake would be extremely clean when leaving from KCG as that is the 1st leg of the journey.
The rake has RSA Rake Sharing Arrangement with Kakinada CCT – Chengalpattu CGL Circar express which goes back ancient times in IR.
So, the pattern of rake is KCG CGL CCT CGL KCG.
The SL class is decent and 3A is top notch. The AC is cool, washrooms are clean with liquid soap available all throughout the journey. Food options are less in this section of travel and this train is no exception.
This train gets an unique set of up locos pulling it. From KCG to Dhone DHNE, there is a dead WAP4 from LGD/AJJ loco shed behind a GY WDP4/4D.
At the Dhone station, the EMD is unhooked and the rest of the journey is done by the E-loco till Chengalpattu.
This is done as the KCG Dhone isnt fully electrified thus, SCR tries to save money and time by banking a dead P4 behind the EMD till Dhone.
This train reaches Renigunta(10 kms near to TPTY) around morning 3.30 and most of the crowd gets down here.
One might wonder why should some take this train to TPTY when there are half a dozen daily direct trains to TPTY. Catch is, this train reaches with nil slack to Renigunta and if someone wants to the Alipiri steps, they can start the uphill by 4.30 and reach Tirumala by 8.30 am max. There would be buses at the Renugunta station waiting for passengers to ferry till Tirupati bustand and Aligipiri gate. It would take around 45 mins and one can start up hill journey as early as 4.30.
With other trains reaching around 5.30 with usual delays, one cannot start the uphill before 6.30-7am.
After Renigunta, one can get to stations like Nagari and Puttur in AP state and Tiruttani TRT in TN state. Tiruttani has famous Murugan temple and one access interior places like Sholinghur, Arcot and Ranipet from TRT easily.
No one travels in this train to Chengalpattu via Madras Egmore and Tambaram as they can easily get down at Arakkonam and proceed by road saving time.
For Katpadi Stretch, one can get down at AJJ and take local trains or Intercity Express going towards KPD.
All said and done, this train is so underrated that one can tickets easily when compared to Madras SF or Charminar as the route is longer when compared to other two trains if traveling to Chennai.
Check out BHPian comments for more insights and information.
Source: Read Full Article