A Linea TJet owner drives the 2023 Verna IVT & shares his impressions
Front seat felt really comfy. I would say better than the Linea's.
BHPian keroo1099 recently shared this with other enthusiasts.
Did a really short TD of the 1.5 IVT this morning and again comparing it to my Tjet.
The good:
Will perfectly suit those who drive sedately and don't use the entire rev band all the time.
The car has enough poke at low speeds to not leave you wanting for more.
The CVT (IVT) is smooth and has very little of the rubber band even under moderate acceleration.
Engine noise is muted compared to the 1.5 TSI under acceleration, but not as quiet as the Tjet. The engine sounds sweet even towards the redline.
The disc/drum setup has a sharp initial bite, but overall pedal feel is good (initial bite is better than my Jet but I need to get my brakes fixed).
I was pleasantly surprised by the steering which isn't that light, but has no feel. I was expecting a one finger twirl steering.
Paddle shifters work well to simulate gear changes.
Touch screen is pretty slick with no lag, but I honestly didn't spend much time on it.
Front seat felt really comfy. I would say better than the Linea's.
The bad:
The car struggles to accelerate if you floor the accelerator at low speeds. Its only when its past about 2500 RPM that it begins to pull, and this was in Sports mode. I guess most will use it in Normal mode which is good enough for city driving.
Tyre pressure was high so really not right to complain about the bumpy ride where I could feel every ridge in the road
I just hate the instrument console. I found it very difficult to distinguish between RPM and speed.
AC was pretty effective set at 20 C mid morning.
Enclosing a pic, but the engine splash guard really doesn't protect the important bits. You can see the sump on the right.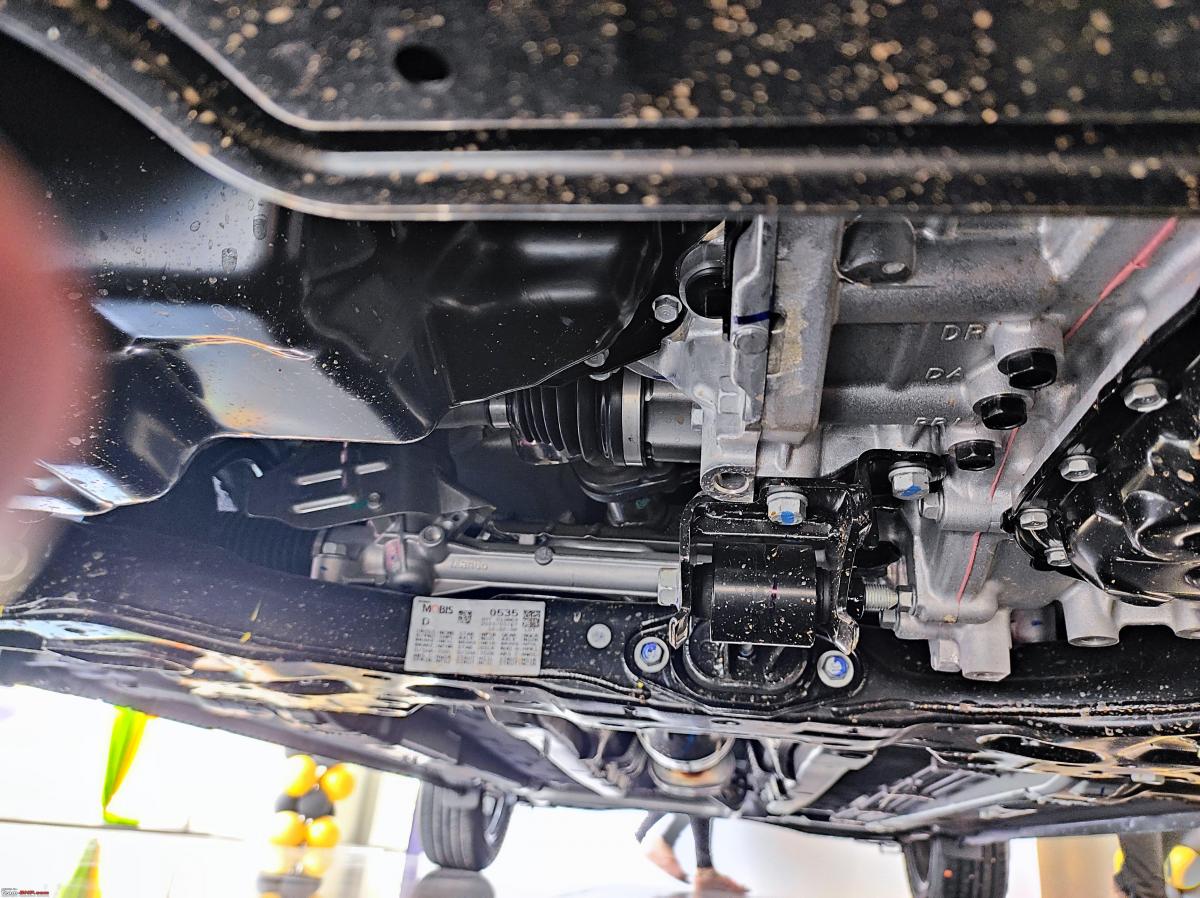 Check out BHPian comments for more insights and information.
Source: Read Full Article