A Camaro ZL1 owner drives the Mustang Shelby GT500: His quick insights
Both of these vehicles have very distinctive characters and might target different customers.
BHPian vj123 recently shared this with other enthusiasts.
Chevrolet Camaro ZL1 vs Ford Mustang Shelby GT500
Recently, I helped a good friend in acquiring his Shelby GT500 and compiling a short comparison as its cross shopped by most Camaro ZL1 / ZLE buyers. It was a 7 hour drive from the dealership and I drove the GT500 for 4 hours during this journey back home.
His requirement was pretty straightforward, low miles with clean history and well equipped with options (except Carbon Fiber Track Package). Recaro seat option was a must and he was open to most exterior colors except black. We reached out to 6 dealers in the Midwest & East coast (located between Michigan and Florida) and a few of them were either unwilling to negotiate through phone or had unreasonable asking price with mandatory addons. After initial negotiations, we reached out to the final list of dealers and one of them were pretty straight forward from the beginning. Our sales person provided additional pictures & videos immediately and was upfront with their numbers which was reasonable considering the vehicle condition. It had detailed service history and my friend crossed verified the information with the local Ford dealer as well. Since everything was clean, he didn't want to perform additional pre purchase inspection and finalized the deal the next morning. We picked it up by the following weekend and the dealership experience was outstanding. While picking up the vehicle, we noticed that the vehicle had full ppf on all high impact areas which was added bonus as well.
Exterior: GT500 has terrific road presence with aggressive looks and I can keep adding adjectives to it. I was skeptical about this particular build spec looking at pictures in the dealer listing but it looks amazing in person especially with black bits on the white exterior. Most GT500s I have seen in the past have had bright exterior colors but this spec is classy without body stripes. In contrast, ZL1 exterior is a more muscular with sharp body lines and the overall look is muted especially with black exterior.
Interior: Ford could have done a better job with GT500's interior. Cabin material looks and feels basic on a car which creeps into 6 digit OTD price. Infotainment screen is outdated and the position of control knobs were clumsy. Visibility in GT500 was slightly better than the ZL1 but it didn't have any significant difference. ZL1's interior feels more classy and well engineered especially with better cabin materials. I also prefer ZL1's display cluster with physical dials over the digital one in GT500.
Powertrain: GT500's V8 is a powerhouse and feels like a perfect package with the DCT. Power delivery is linear and the shifts are violent during aggressive driving. It wouldn't be a good choice for someone who would drive the vehicle regularly in stop & go traffic as it was very jerky at low speeds. One could hardly hear any supercharger sound on the GT500 and this might be a simple fix with an aftermarket intake. LT4 in the ZL1 is very capable and the 10 speed transmission makes the whole experience to be less dramatic, even though the shifts are extremely quick.
Driving experience: DCT with the aggressive exhaust note makes the driving experience on a GT500 to be more hardcore. Even though ZL1 has the perfect supercharger while, the exhaust is muted (compared to the GT500) during normal driving but opens up drastically with plenty of pops & crackles when pushed around. ZL1's Magnetic ride control suspension is much superior and masks the vehicle weight unlike the GT500. Both cars have similar Brembo brake hardware and they do the job. Steering wheel is much thinner and smaller on the ZL1 which I prefer. Even though both cars have Recaros, I was really uncomfortable and had pain in the lower back & shoulders after driving the GT500 for 4 hours whereas I did several 9 hour drives on the ZL1 with absolutely no issues and the cooled seats were really helpful as well.
Closing thoughts: Both of these vehicles have very distinctive characters and might target different customers. Whole package in the GT500 is pretty aggressive whereas ZL1 is comparatively sedate until its driven hard. ZL1 takes a significant lead in overall fun to value ratio due to lower MSRP. At the end, one cannot go wrong with either of these and I am glad that we live in this age to enjoy these engineering masterpieces.
Delivery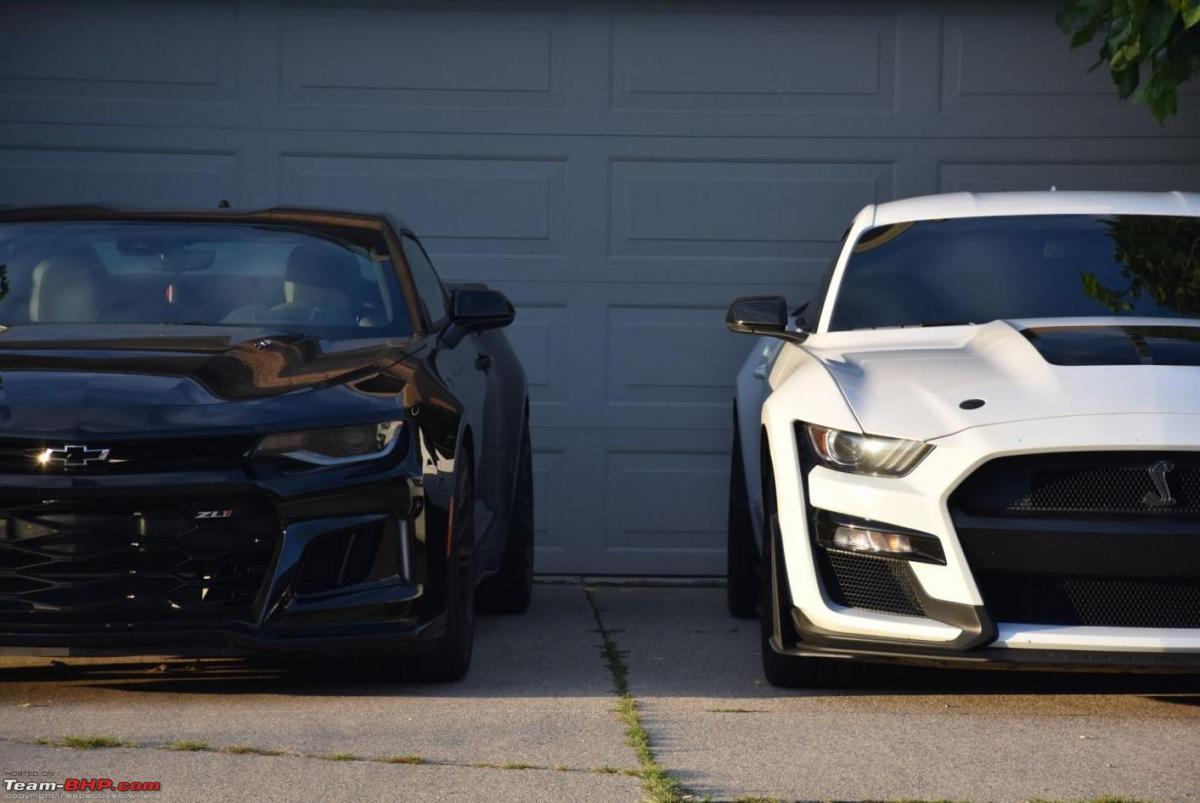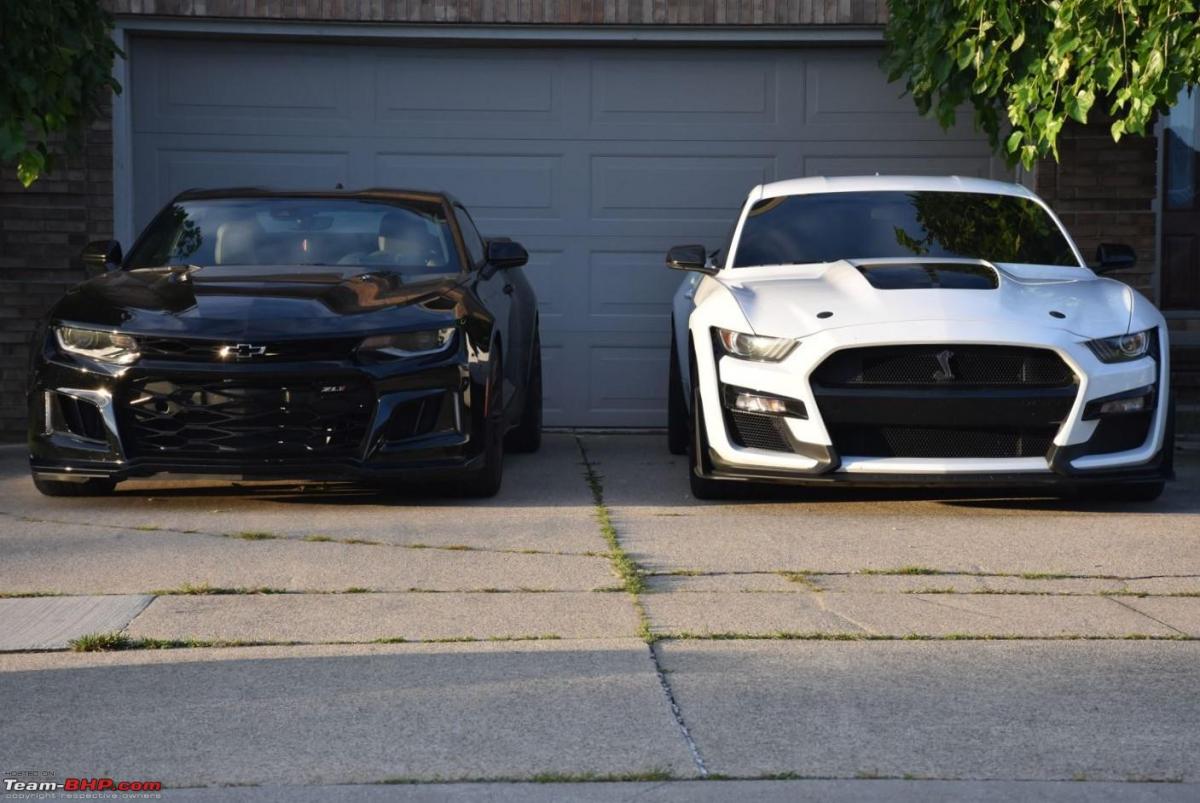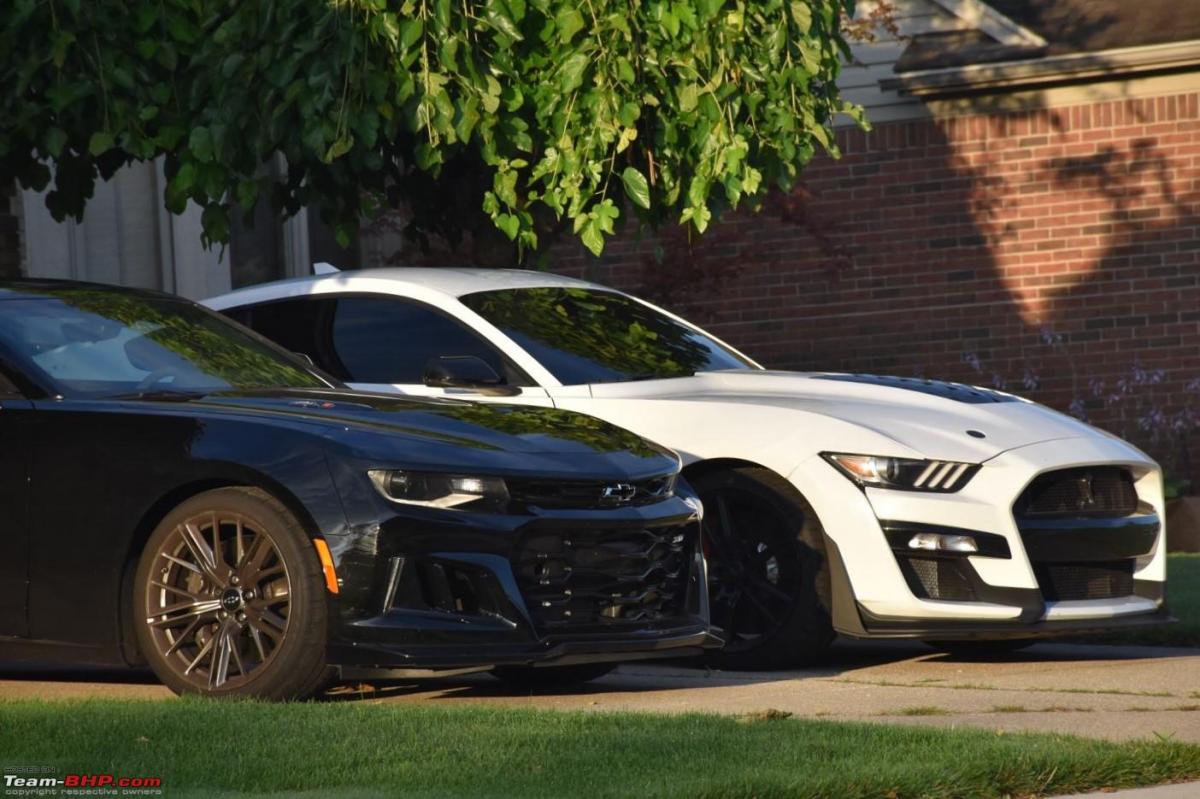 Read BHPian comments for more insights and information.
Source: Read Full Article