2019 Skoda Octavia 1.8TSI: Cost of ownership & maintenance after 40k km
Here's a split up of the Rs 9 lakh I've spent over the course of my 3 years of ownership.
BHPian anaghp recently shared this with other enthusiasts.
I wanted to wait until the 50k mark to make this post, but I decided to get it out of my system because I've wanted to do this since the 40k mark.
I got the delivery of my black 1.8TSI L&K on 02 October 2019. While the car mostly stayed on my porch from March 2020 to July 2021 due to COVID, I have managed to make up for it decently since then. It currently stands at the 45k mark most of which are trips I did in 2022.
I have a habit of keeping a record of (almost) all the expenses that I have on the car. Here is a breakdown of the overall cost to date.
Maintenance and modifications: ₹318,642.00
Insurance and maintenance package: ₹124,160.00
Fuel: ₹456,788.85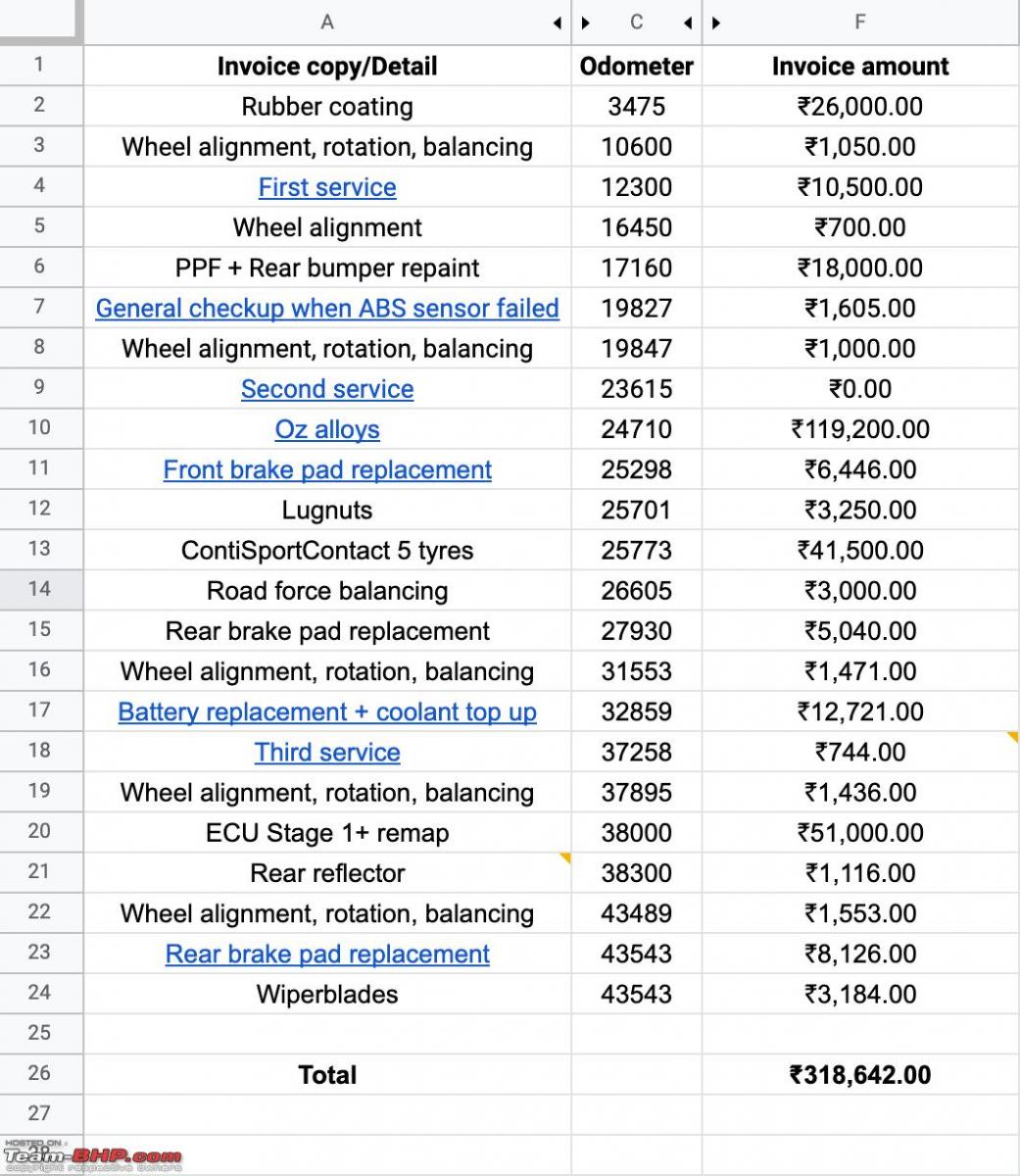 Here are the lists:
Rubber coating was something like ceramic coating. Not entirely sure if I was right to do it. I had not done much research when I did it.
PPF is just on the hood to avoid rock chips on highway drives.
The rear bumper repainting was done just on the left side as I scratched it while reversing.
A few years later, I did the same mistake and broke the reflector on the bumper.
The rear brake pads changed at the 28k mark were aftermarket (TRW).
While the list says just ECU remap, it was ECU + TCU.
I always do wheel alignment + rotation + balancing every 5k. Some may say that balancing is not needed.
I also have a 70mai dashcam that cost around 15k. I haven't added it to the list as it was a gift from my wife.
Just remembered that there is around 5k worth of chrome delete that I did which I had forgotten to add to the list.

The insurance amount has gone up every time as I keep bargaining to get the best IDV value. Some people warned me that the insurer will only accept the government-mandated IDV value if the unfortunate total loss/theft happens even if they agree to a higher one. I decided to try my luck anyway. Expert opinions are welcome here.
The SuperCare package has in effect brought 2nd and 3rd service costs to less than 10k each.
The third service costs ₹744 despite the SuperCare package as they refilled the engine coolant and replaced a blown fuse to the 12v charging socket.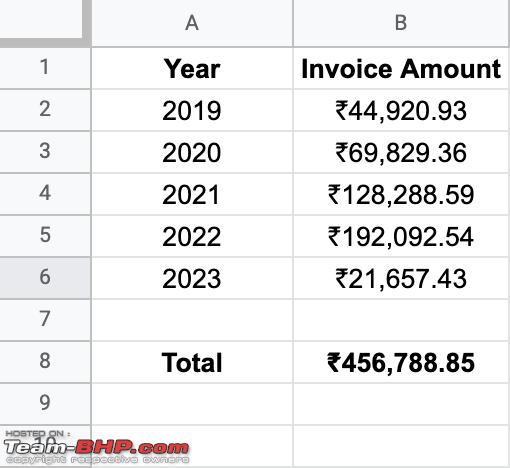 This is pretty cool. The petrol price in Bangalore was ₹75/litre when I first fuelled my car. Now it's at ₹102/litre. Ghosts of simpler times.
So in the last 3 years and 3 months, I have spent 9 lacs apart from the value of the car. Out of that, around 2 lacs were just for the non-mandatory mods such as upsized OZ alloy wheels, hence upgraded tyres, and then a stage 1+ ECU and TCU remap.
And here are some pictures because I love to show off my gorgeousness.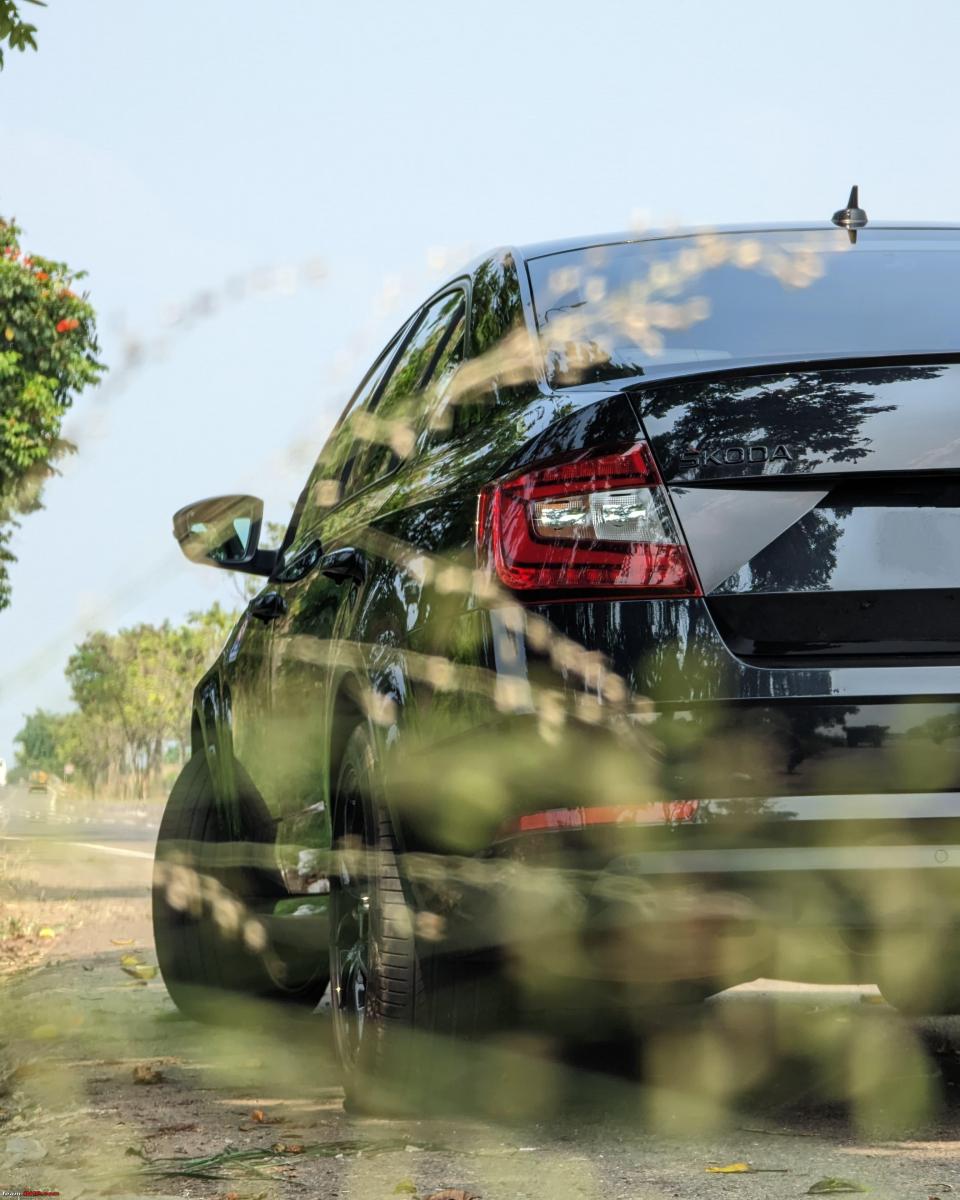 Check out BHPian comments for more insights and information.
Source: Read Full Article