15,000 km with my 2022 Audi A4: Overall mileage & running costs
Overall cost comes to around Rs 9 per km mark, with best cost around Rs 5 per km and worst around Rs 15 per km:
BHPian JoshMachine recently shared this with other enthusiasts.
15,000 kms done…in just over 9 months
Earlier today, yet another magical milestone came up – yes, my A4 completed 15,000 km!
And this has been achieved in just about 9.5 months, so I would think the running has been pretty good as compared to my earlier expectations.
Well, today was another special day in the sense that I attended the Pune-Mumbai Team-BHP meet at Lonavala, after a long time. Link to post. It was great fun meeting everyone. More than 40 folks attended the meet, including spouses of BHPians and their kids as well. A true Team-BHP family meet, I would say!
As I had mentioned earlier in this ownership thread, the A4 continues to impress in all aspects and every day is like a fresh, new experience to ride in it.
On the performance bit, it has pleasantly surpassed some of the expectations, specially when it comes to fuel efficiency. Just today, on the Mumbai-Pune expressway, the MID showed a very healthy 21.7 kmpl number at a certain point:-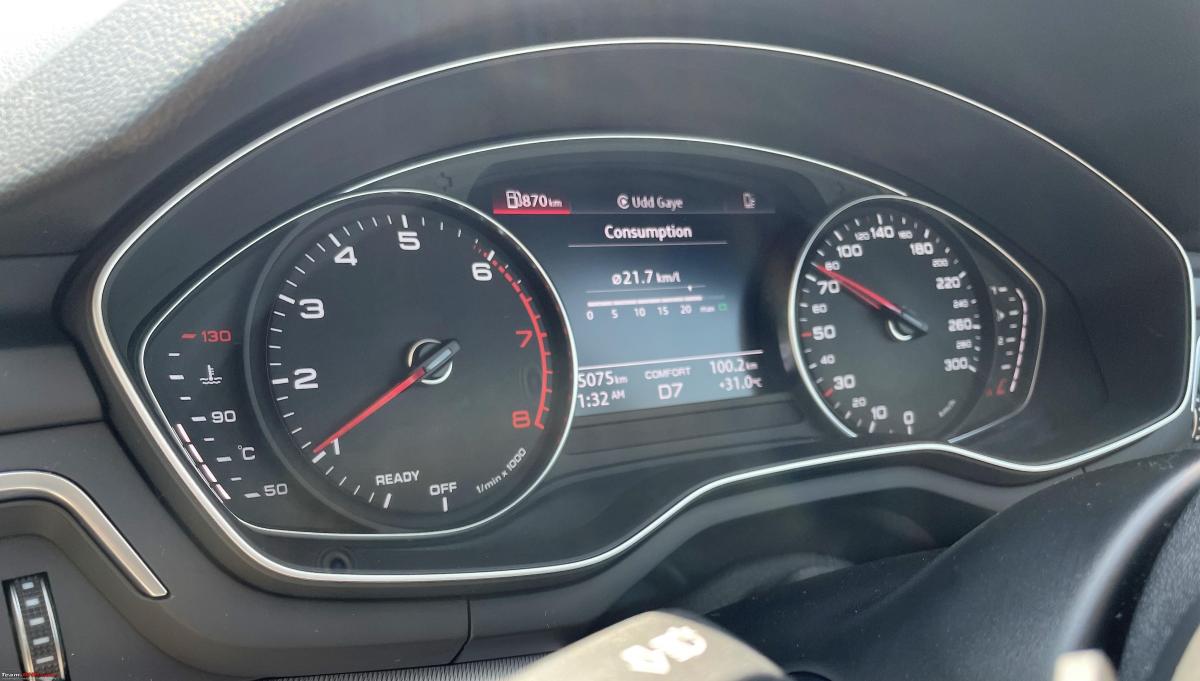 The overall FE for the entire ownership till date has been hovering around the 12.8-13.0 kmpl mark, with best of 24.5 kmpl (on the Samruddhi expressway) and worst of 10.2 kmpl: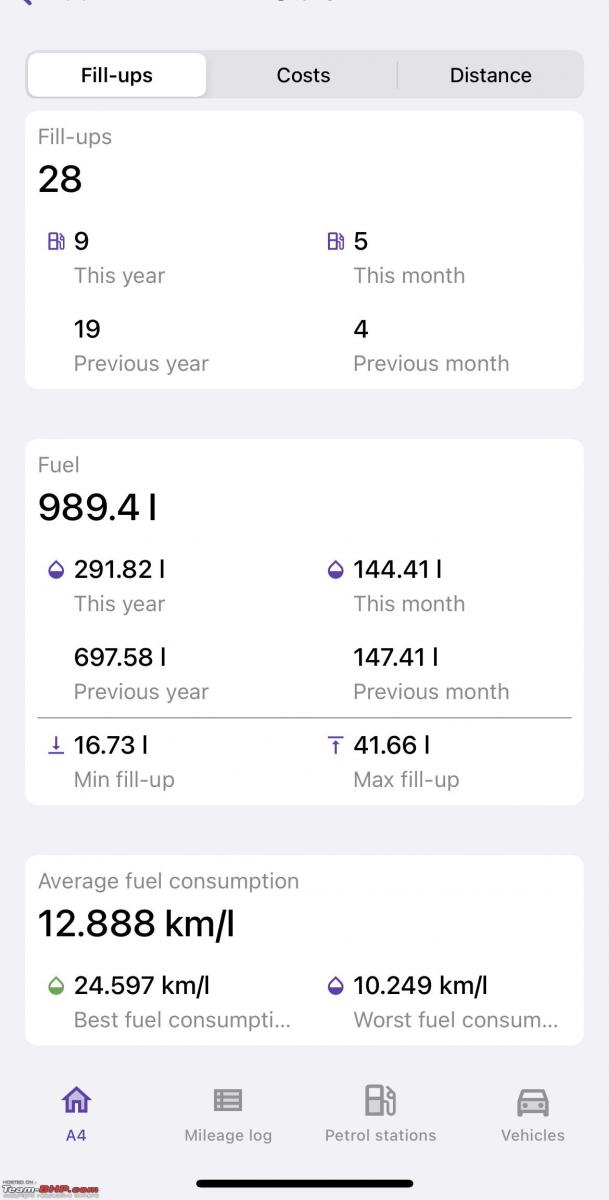 This has translated to overall cost around the Rs 9 per km mark, with best cost around Rs 5 per km and worst around Rs 15 per km:
The last few weeks have witnessed some serious travelling (including Pune-Bhopal-Pune and Pune-Nagpur-Pune) due to which the fuel bill has been on the higher side of late.
Numbers aside, let me get back to another part of the car that I am enamored with – the oh-so beautiful silhouette and the time immemorial design!
In no particular order of priority, I have just put forth here some shots of the A4 design elements that are on top of my mind every time I think about the car.
The mesmerizing saw-like tail light design :-
The uber-luxurious, premium cabin interiors:
The el-classico four rings projection under the front door:
The gorgeous Terra Grey metallic color helping the car bask in all its glory: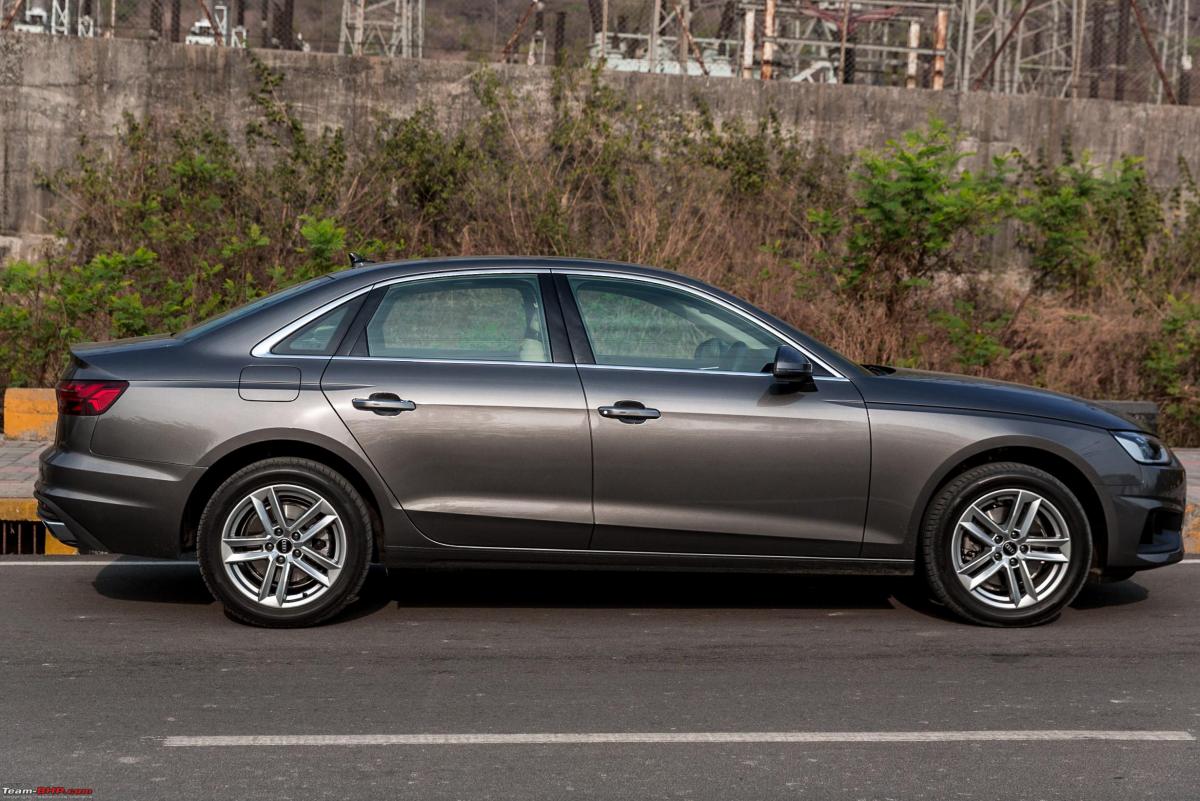 The evergreen, quintessential Audi-esque rear 3/4 angle:
..and finally, a bird's eye view to sign-off this post:
Read BHPian comments for more insights and information.
Source: Read Full Article