15,000 Km with a Skoda Kushaq: First service update & issues faced
The total cost should have been ₹5,227, but I opted for wheel alignment-balancing and dry cleaning, which cost me another ₹4,928.
BHPian ashutoshb recently shared this with other enthusiasts.
Was nearing 15,000 kms, so I sent my Kushaq for its first service.
I had noted down the list of issues, which I shared with the service advisor.
The fuel lid cover – was not getting locked while locking the car – Now fixed.
Squeaky doors – Now fixed. They did not change the rubber but have put a tape, which has solved the issue.
The driver's side power window – while going up, will stop on its own and go back in – Was fixed at the time, but now the problem has surfaced again. Will send the car back again.
Wobbling after 100kph – I had this issue, ever since I switched back to stock wheels from aftermarket wheels. That tyre shop did not do a good job. So I chose to get it done at the time of service itself.
Then there were things, which I did not complain about, but were fixed by them.
The aggressive creep mode – Has become a lot less aggressive now. Earlier, I used to literally ride on my brakes in bumper-to-bumper traffic. Not anymore.
The backlight of the instrument cluster – Earlier it did not use to turn on during the time of low light situations, for example at dawn or dusk. Now it stays on.
Software update – Did not notice any difference in the UI. Maybe I didn't look hard enough. Will check with the SE and share here if anything worth sharing.
I am sharing the invoice for the first service.
The total should have been ₹5227, but I opted for wheel alignment-balancing and dry cleaning, which cost me another ₹4928.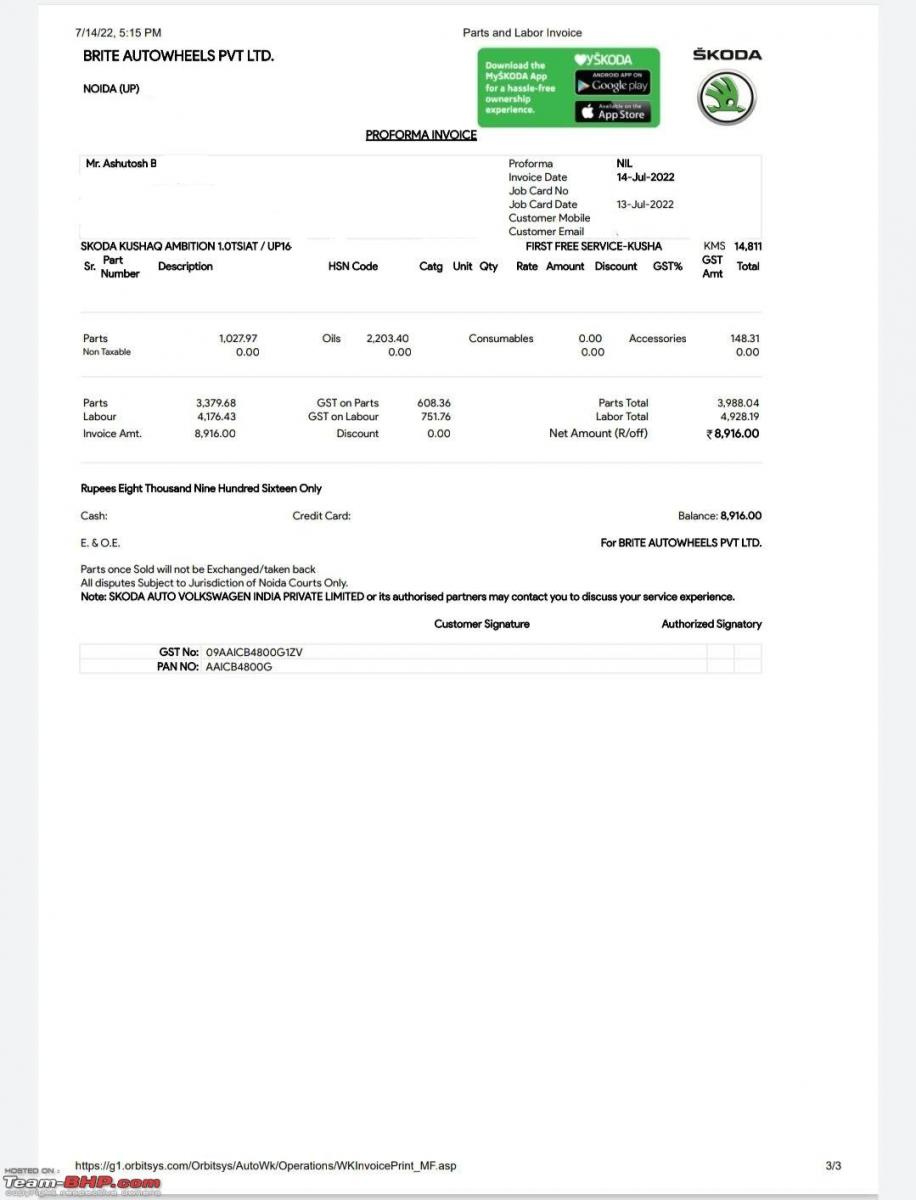 Read BHPian comments for more insights and information.
Source: Read Full Article